2 ways to wear a scarf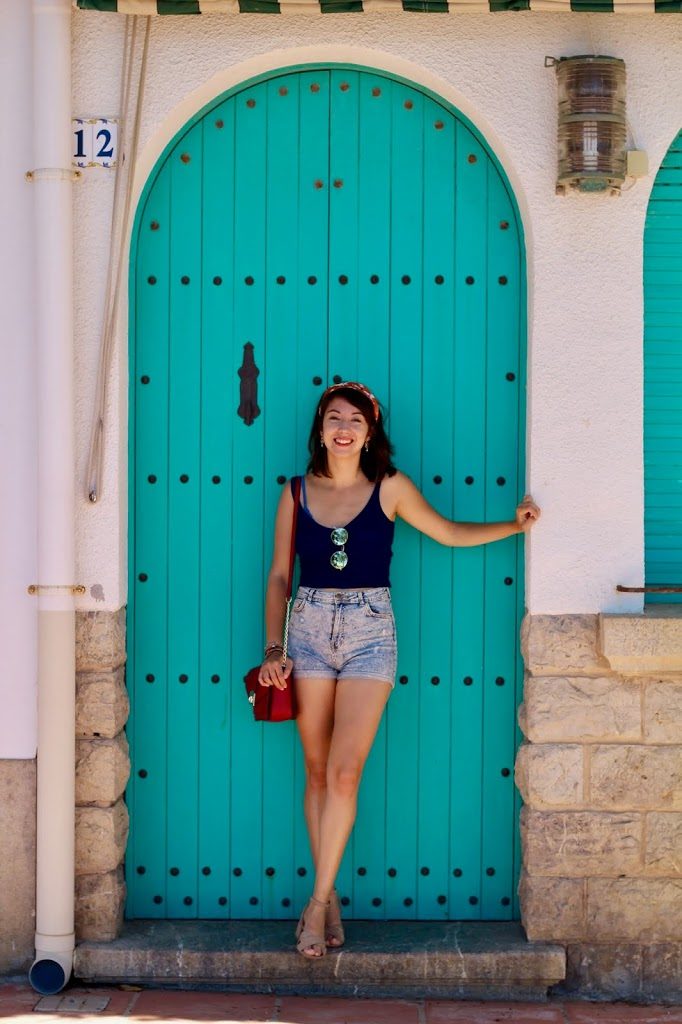 I rediscovered the scarf as a fashion accessory in Rotterdam, when I bought one on a vintage market. Quickly, it suited my daily outfits as a nice last touch to my look. I wore it around the neck, as a blet, in my hair… and quickly, the scarf became one of my favorite fashion accessory.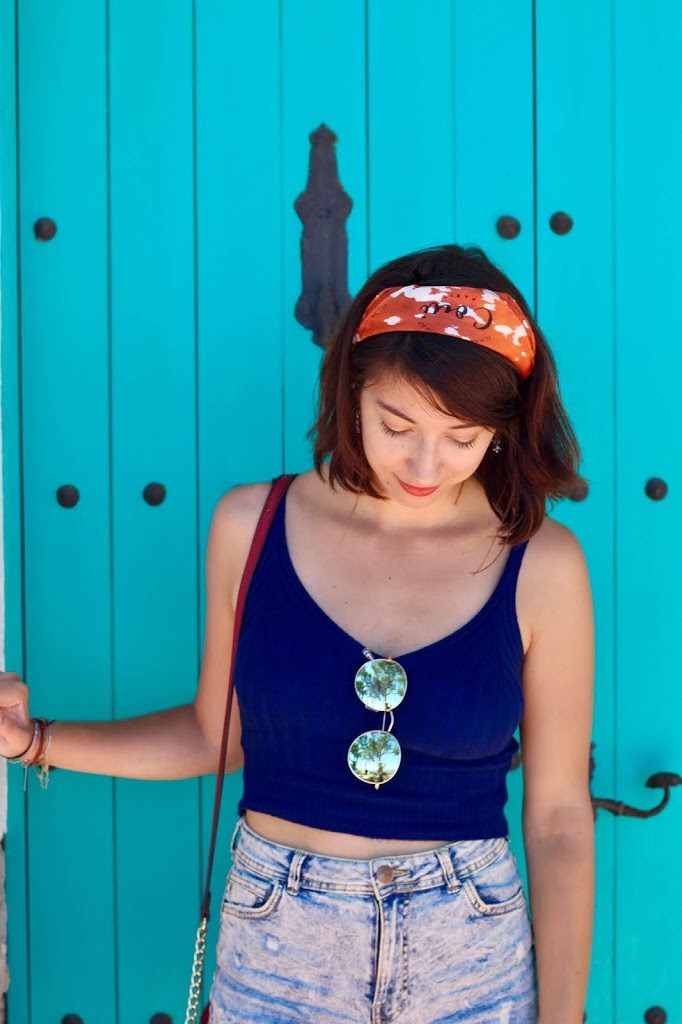 Then I have to admit, I dropped the scarf a bit, maybe because of my many movings and the change of seasons. However, when I saw that the brand C-Oui was launching a scarf collection this summer, all so colorful, I fell in love again.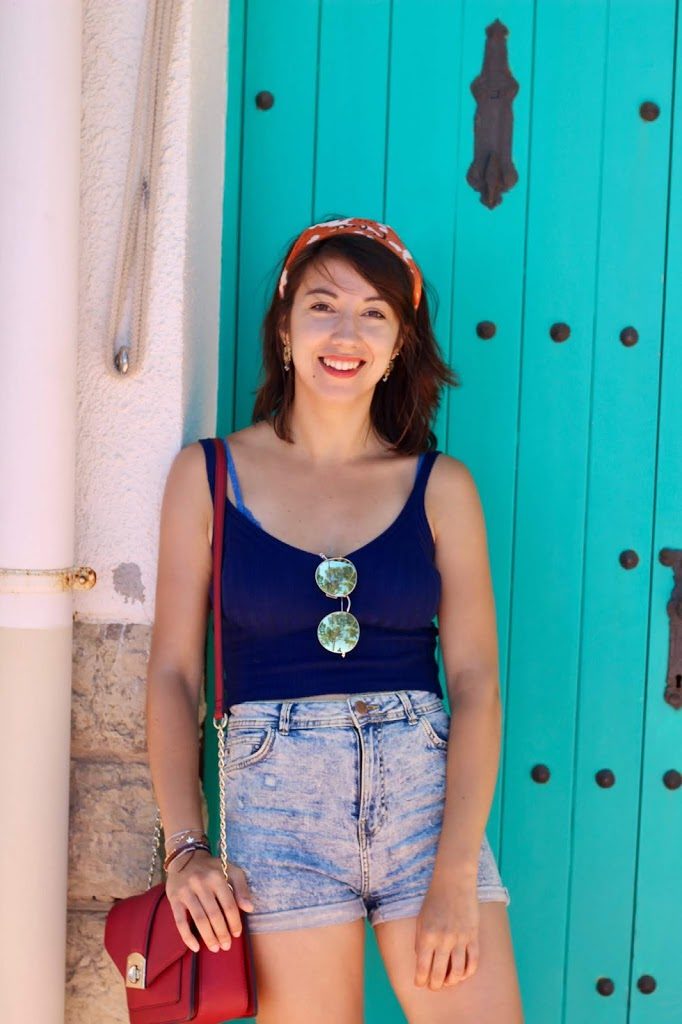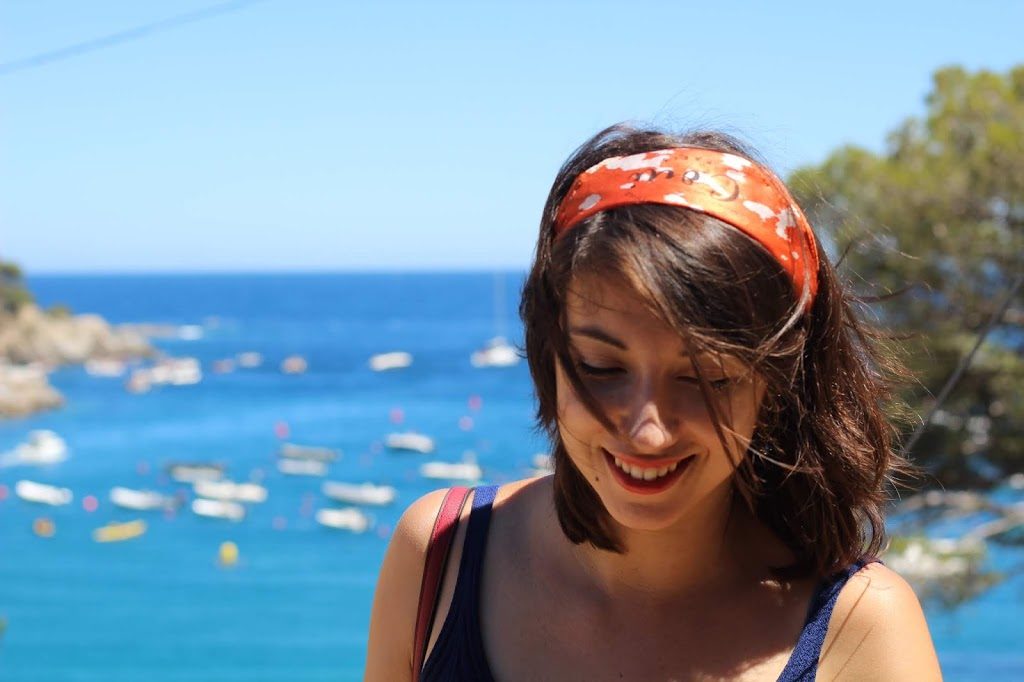 Quickly, I chose the silk brick bandana*, an orange silk scarf marked with white spots. I found it had cool summer vibes and a great color to pimp my summer outfits !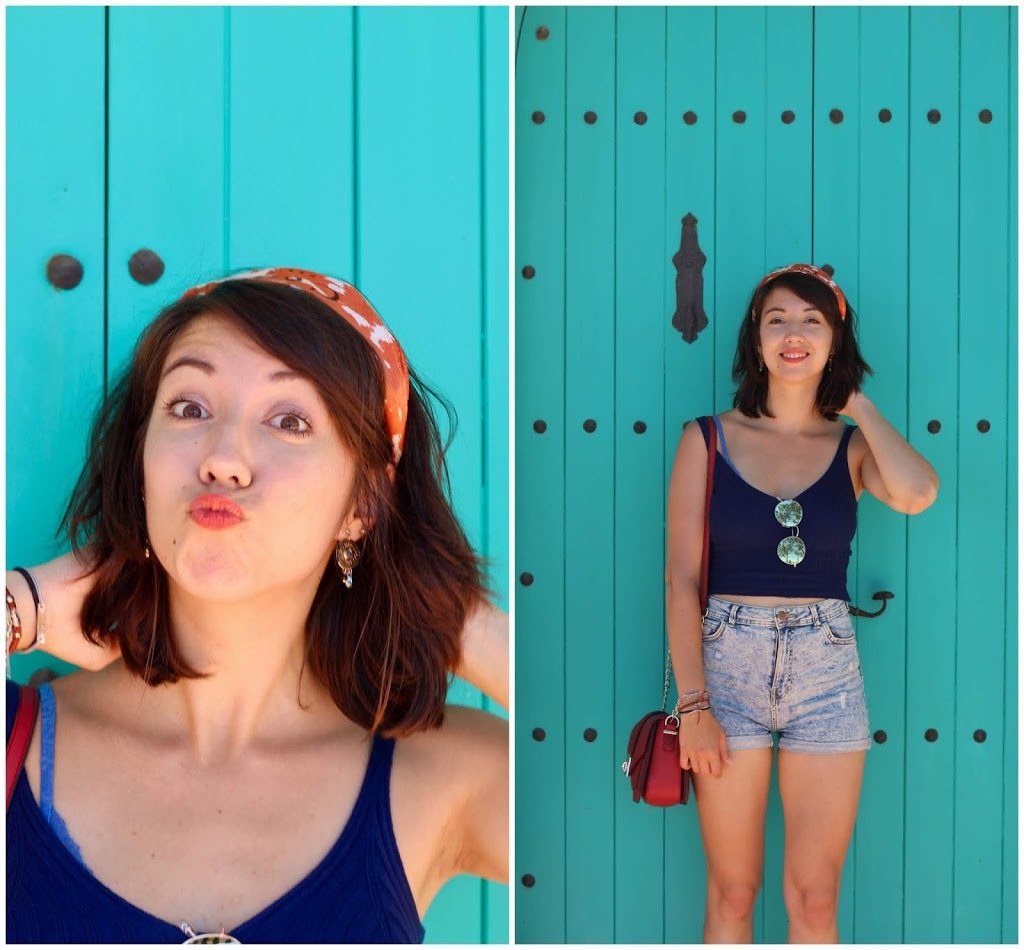 As its names says so -bandana-, it's supposed to be worn in the hair. This is what I did on a summer day on Costa Brava. I matched it to a 100% blue outfit so that it could outstanding even more, and I really like how it looked. As the textile is silk, the scarf is very pleasant and light to wear in the hair, even though it's really hot outside.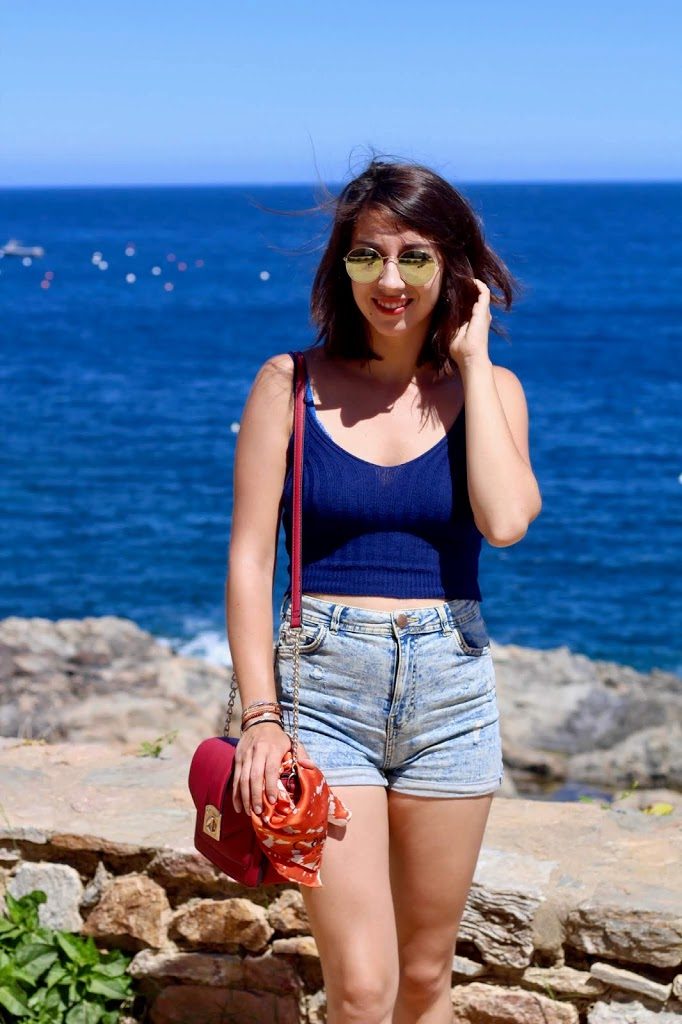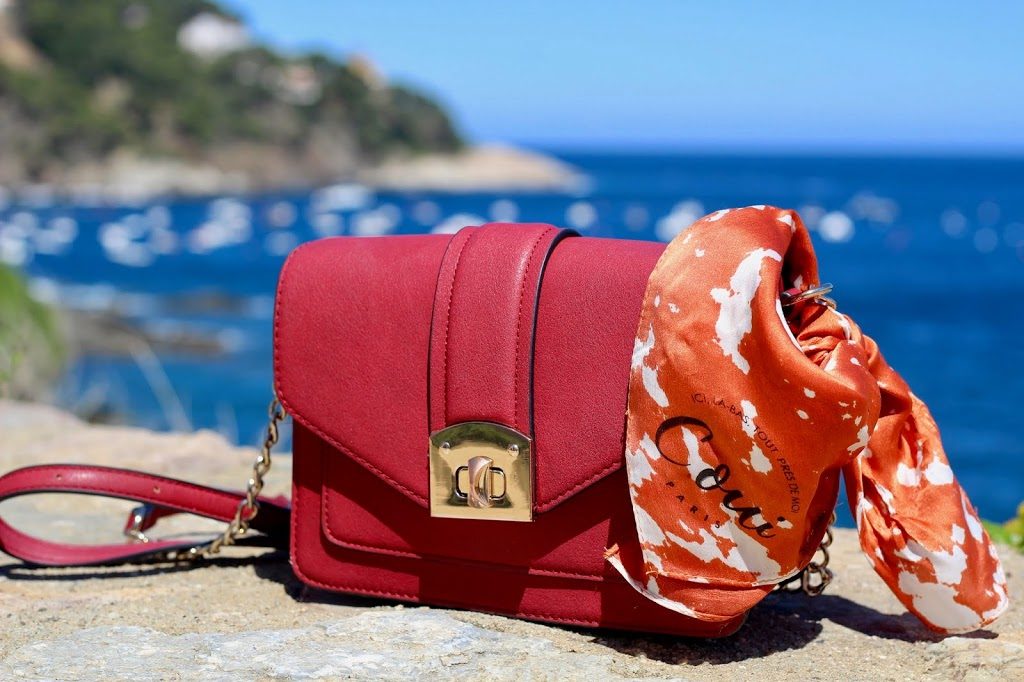 However, it's true not everyone like to wear a bandana tied in the hair, and that it may not suit for any occasions. Then, I thought to wear the scarf worn around the shoulder strap  as a bag accessory. And I have to admit, I liked this way a lot as well !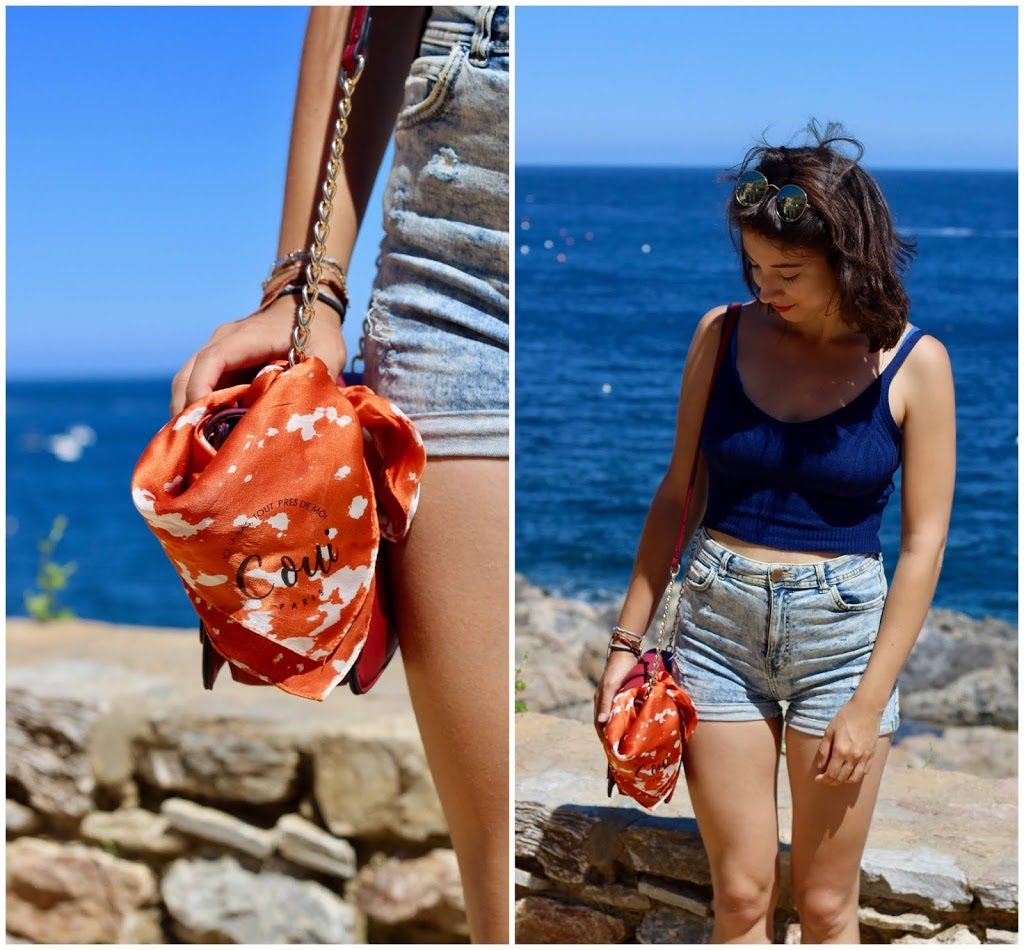 Finally, in the hair or not, in summer or winter, the silk scarf can easily be integrated into our daily outfits and worn many different ways. Today, I showed you two options, but I already quoted you a lot more ! And you, how do you wear the silk scarf ?
*Free product, but it doesn't change my mind about it !