5 activities ideas in New York
You voted for it on my Instagram account, so here it is! Two weeks ago, I had the amazing chance to come back to New York with my twin sister. To make those holidays special, we did several activities in New York that were pretty original. If you want to make your trip in New York a unique adventure, here are 5 activities to do!
Do a helicopter tour above Manhattan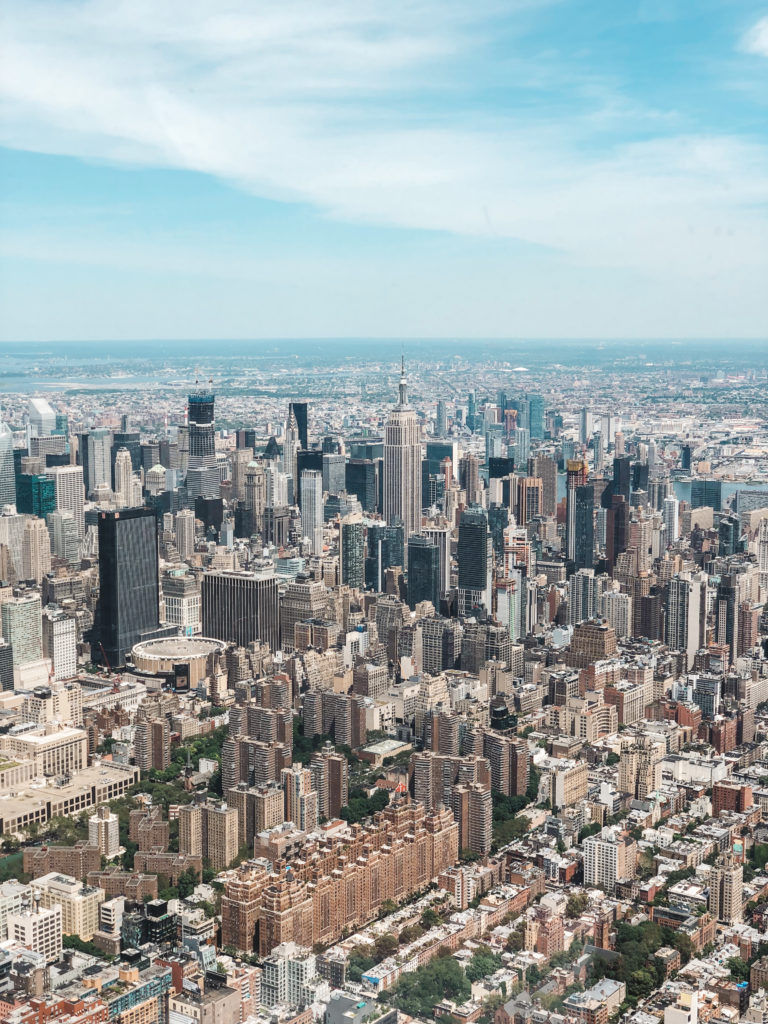 Our beloved mom offered us this great activity as our 25th birthday gift. We were so lucky to be able to realise this dream, and I recommend this activity to anyone who wants a special time in New York!
When we looked for helicopter companies in New York, we realised it was a very common activity here, and that tons of companies would offer this experience. To help us choose, we followed the recommendations of Le Routard (a French tourism guide) and Tripadvisor. We chose the company HeliNY Flight Services, that was the best rated and was recommended by our guide. Furthermore, the heliport was in Downtown and not in New Jersey, unlike many other companies.
We chose the "Ultimate Tour" over NYC (even if it is not technically above Manhattan but along the island, as flights over the city have been prohibited since 9/11), that was 20 minutes long. We thought it was the best, as there was only a $45 difference with the 12 minutes tours, and as we had read those ones were very short. We paid $240 for a 20 minutes flight along the island of Manhattan, which as in our budget.
Inside the helicopter, it was indeed magical. We flew over the Statue of Liberty and Ellis Island first, to head over Manhattan and fly along the island until Colombia University. Everyone was next to a window (my sister was even at the front next to the pilot!) and we had plenty of time to take photos and videos of the view and ourselves in the helicopter.
If you have a special occasion to celebrate (birthday, honeymoon) in New York, this is definitely an experience I would recommend!
Do a live music cafe
It is well known that New York is a city full of talents.
The Cafe Wha? is an institution in the live music cafes, and you wouldn't want to miss a night show there! Especially, I recommend you to go to a "House Band" night, when the house band plays and sings covers of the greatest hits of the USA. Prince, Radiohead, Police, Michael Jackson, Beyonce, Rihanna, Kings of Leon… every style and great american or UK artist is represented by a member of the group. Turn by turn, the guitarist, pianist, singer, plays a song with their own style and voice to ensure an unforgettable show.
You will have to book in advance one of those nights on their website, and pay a fee of $10 or $15 depending on the days, but going to Cafe Wha? is really a must-do and you'll sure have an amazing night!
Attend an Off-Broadway show
What would be a trip to New York without going to Broadway? If you don't have the budget for a famous show, don't worry! You can still attend a great musical going to TKTS on Times Square, a company that sells Broadway Tickets with great discounts for the same evening.
With my sister, we went to see "Puffs", a comedy about the Harry Potter story seen by a Puff student. As Potter fans, we loved the show that was full of references and jokes about both the books and the movies. The actors were super talented, changing roles to cover all the characters of Harry Potter, with very realistic handmade props and costumes.
We paid $41 for this Off-Broadway show (instead of 112$ if we would have seen a bigger show), and spent 90 minutes of laughters and magic!
Do a sport in Central Park or on a rooftop
We personally didn't have the time to, but we looked up the opportunities of doing yoga outside with a group. If you go in NYC for summertime, the weather is perfect to enjoy a sport session outside, wether it be in Central Park or on the rooftop of a building.
If you are interested into spending some energy while you're visiting, go on Meetup to find a sport and an activity that would suit you!
Attend a talk or a conference
When I went to New York in october with my boyfriend, I attended two talks about social media strategy, and how to succeed with your startup. We are both very interested into those professional topics, and we knew having insight from ambitious New Yorkers would be super interesting.
We were right about our feeling, and we spent 2 nice evenings exchanging and having insights about digital marketing, entrepreneurship and social media. New York being very advanced regarding those topics, and very open, it is the great place to attend talks and conferences on they interest you. Go on Meetup or eventbrite to find an event that would suit your needs of knowledge!