5 unique and original gifts to bring back from Barcelona
Crédits photos : La Nostra Ciutat (c)
You go to Barcelona the time of a weekend or for holidays? Besides all the numerous photos (and some kilos taken because of tapas), you want to bring back something authentic and nice, for you and your close friends. What could be more normal! But beware: out of the question to take the cliché figurine of Park Güell or one door-key of Barça: you need an original present, and something unique! Fortunately, I know some super gifts for you to bring! Here is my top 5 of the nicest presents to buy in Barcelona.
A memo from Barcelona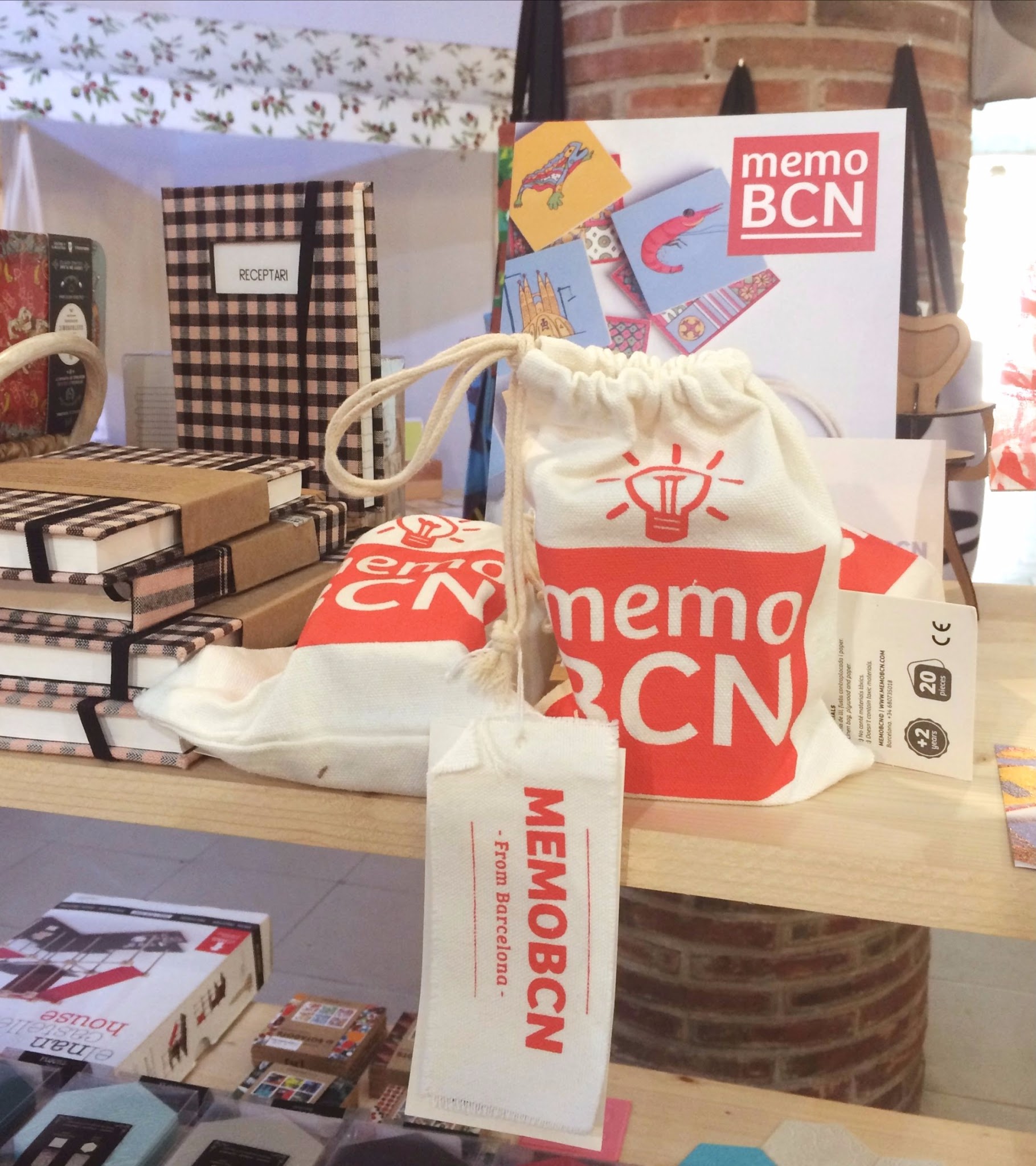 Intended as well for your nephew as for your evenings with friends, this memo of Barcelona is a great idea of souvenirs to be brought back. It will allow to remember you specialities and symbolic places of the city, while playing!
Where to find it : 
A graphic poster of Barcelona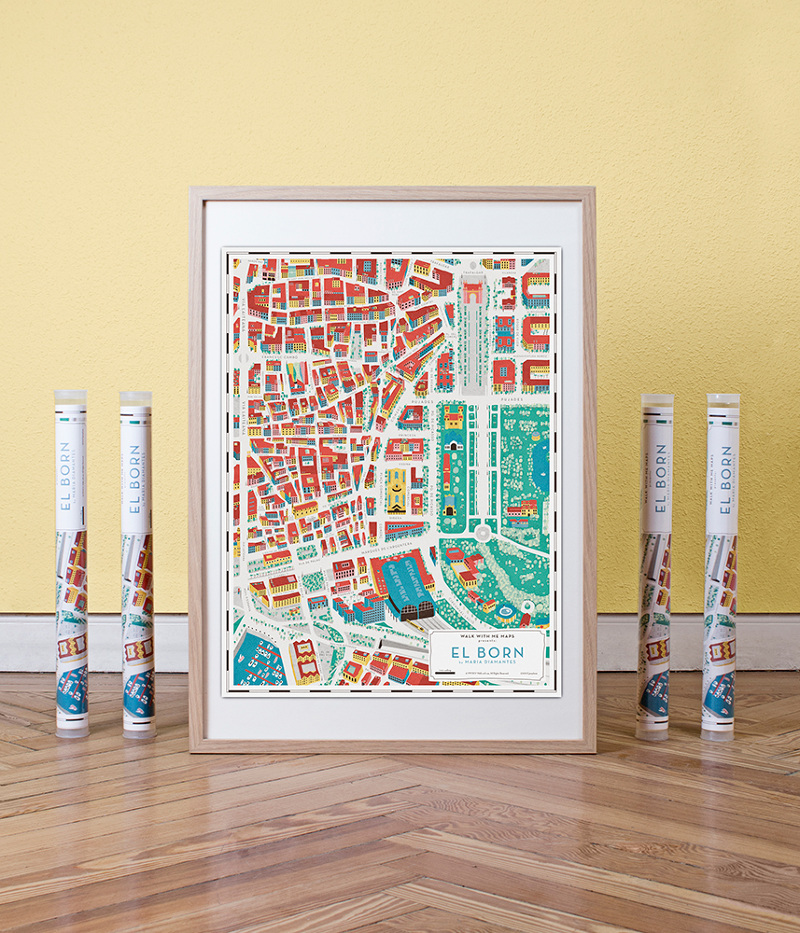 Barcelona abounds in attractive facades and symbolic buildings easy to capture in photo. But what do you think of to offer you a unique drawing, to frame and to show in your lounge? Numerous artists propose their interpretation of the city and there is for all the tastes: minimalist, watercolor, colored, funny, pop… And for all the prices: from 10€ to 50€!
Where to find it : 
✦ WaWas, c/ dels Carders 14, 08003 BARCELONA
✦ Recordis, c/ Princesa 43, 08003 BARCELONA
✦ La Nostra Ciutat, C/ del Pi 11, 08002 BARCELONA
✦ La Fnac plaça Catalunya
A nice mug of Barcelona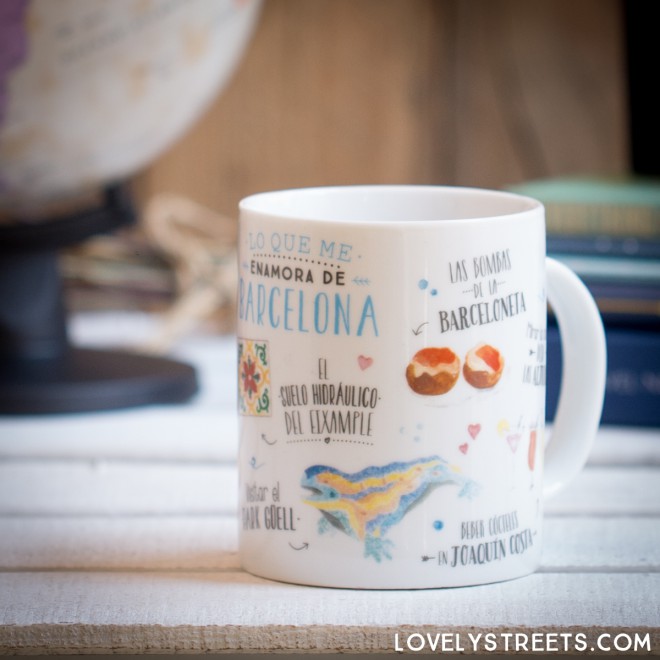 Who has not ever loved brought back a mug to remember of its last journey? For my part, it is one of my favorite kind of souvenirs and I begin to have quite a lot of cities in my cupboard. In Barcelona, you can find them very easily and at small prices. My preferred remain those of Mister Wonderful which are cute, colored, and show all the emblems of the city on a single mug!
Where to find it : 
✦ At the Fnac
✦ In the Mister Wonderful corners of touristic shops
✦ Online, on their website
A jewel with the symbols of Barcelona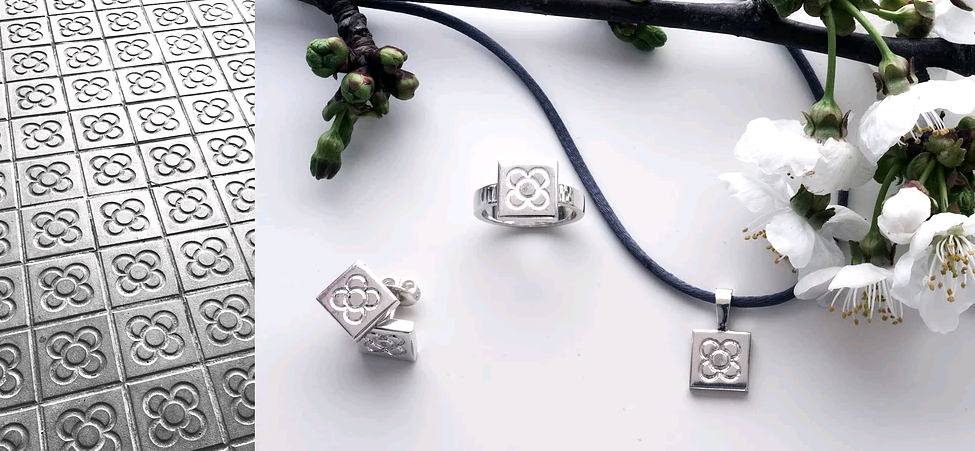 Crédits photos : Flor d'argent (c)
If you have a little more budget than a tourist souvenir of Barcelona, then you can be sure to indulge yourselves with an attractive jewel in the motive from Barcelona. Here, the trend is the Flower of Barcelona, this geometrical flower which you find on the pavements of streets. Ring, necklace, bracelet or earring, you just have to choose what you like most !
Where to find it : 
✦ Barcelona Turisme, Plaça de Catalunya 17-S, 08002 BARCELONA
✦ On
Marteliè jewelry
(ex District080) or in their shop, Carrer de la Palla, 5, 08002 BARCELONA
A comics about the history of Barcelona's districts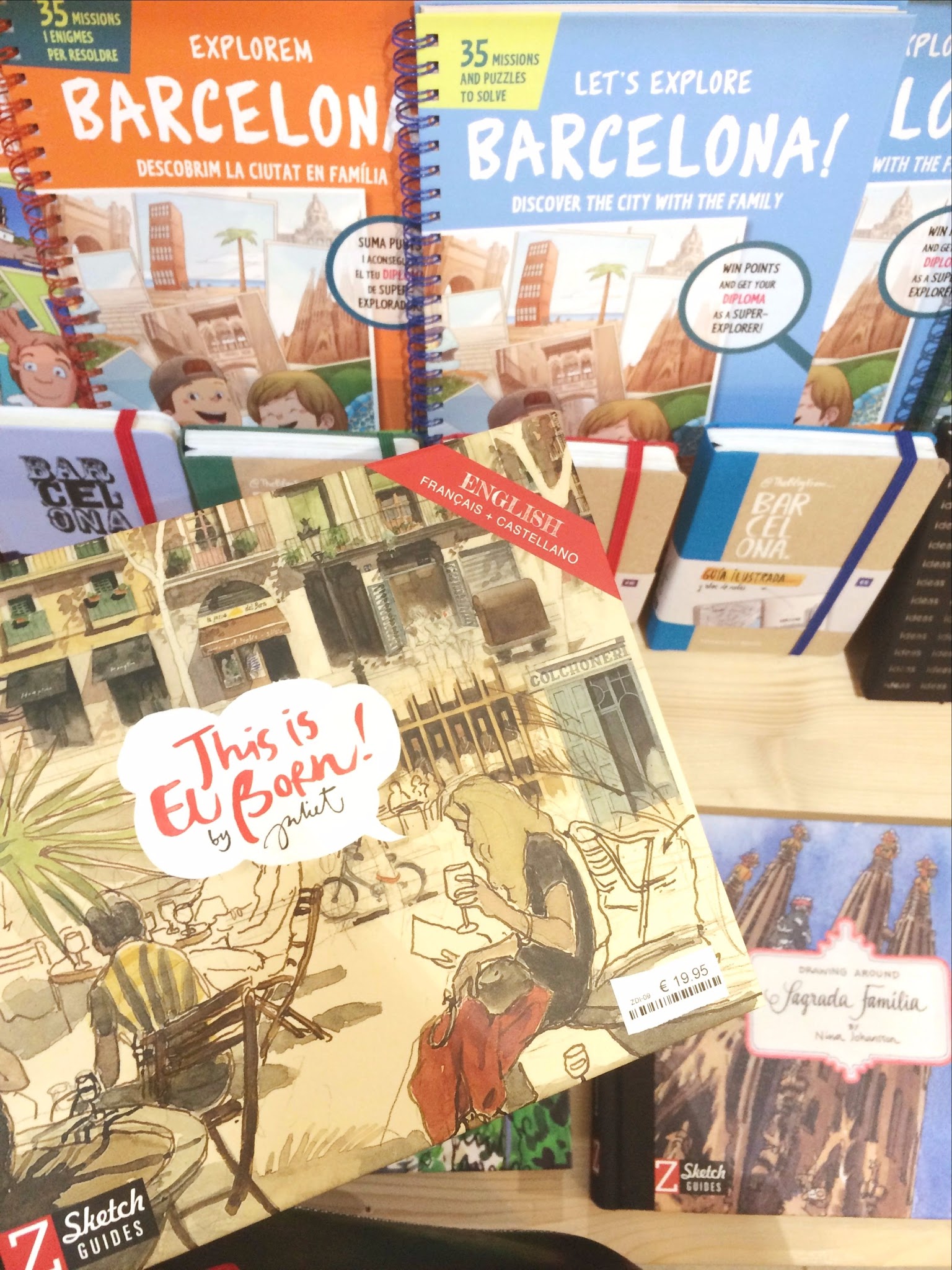 I discovered those lovely illustrated books in the boutique Nostra Ciutat. They tell stories of the most known districts of Barcelona thanks to beautiful illustrations and nice hand written legends : the Born, the Gotic, Las Ramblas… But you also have some about the vineyards of Cataluña and typical catalan dishes. You have there to offer some quite nice readings to someone, a beautiful book you preciously keep home !
Where to find it : 
✦ La Nostra Ciutat, C/ del Pi 11, 08002 BARCELONA
A lovely notebook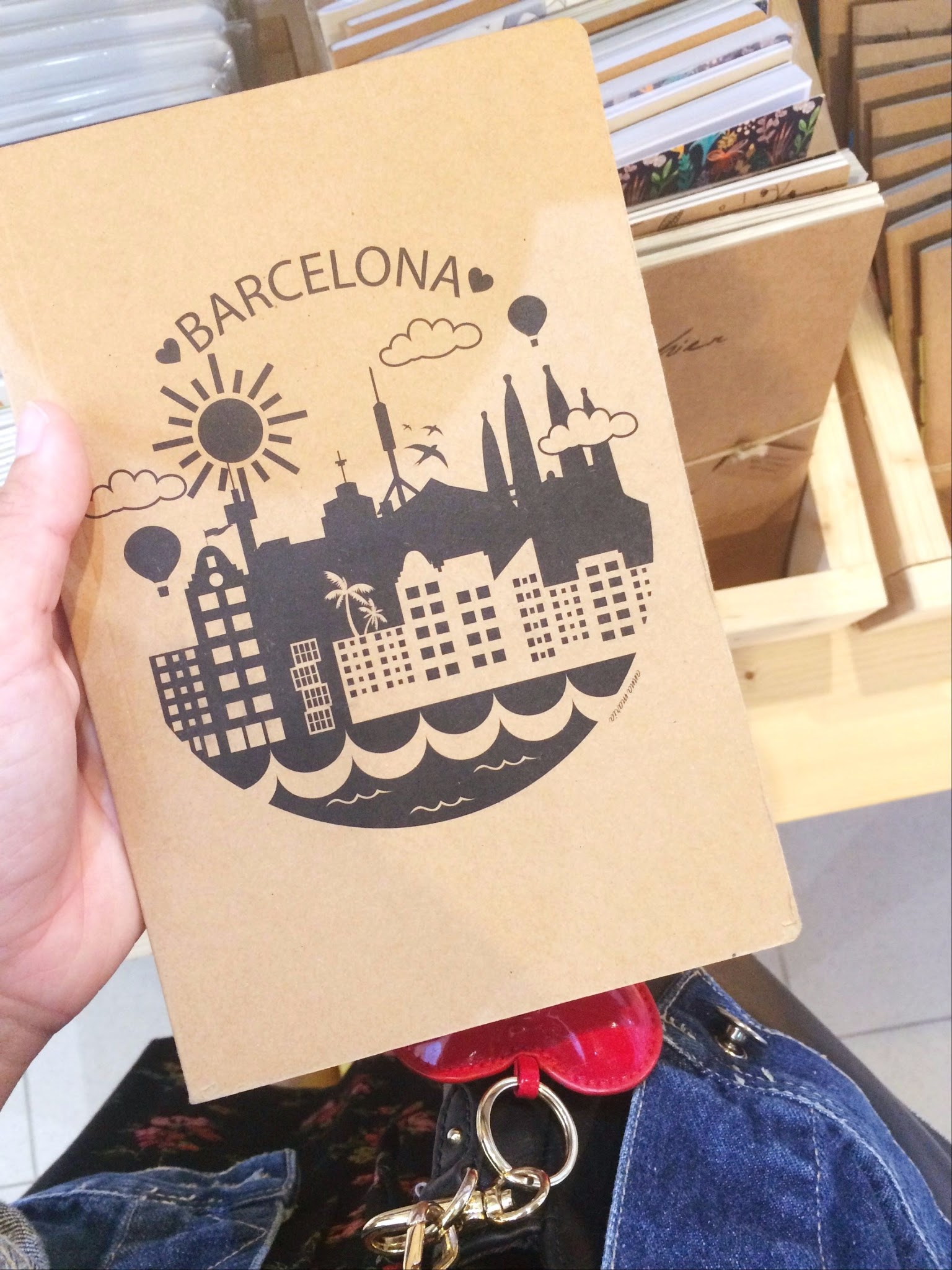 A notebook is THE useful gift that pleases everytime. It's low budget, so perfect when you have already exploded yours and still want to make a nice gift to a friend !
Where to find it : 
✦ In any souvenir shop, or at the Fnac
✦ La Nostra Ciutat, C/ del Pi 11, 08002 BARCELONA
With this article, you now know what to bring back from Barcelona as a souvenir… But don't forget ! The most wonderful souvenirs are those you create and keep in mind !