An affordable weekend in Barcelona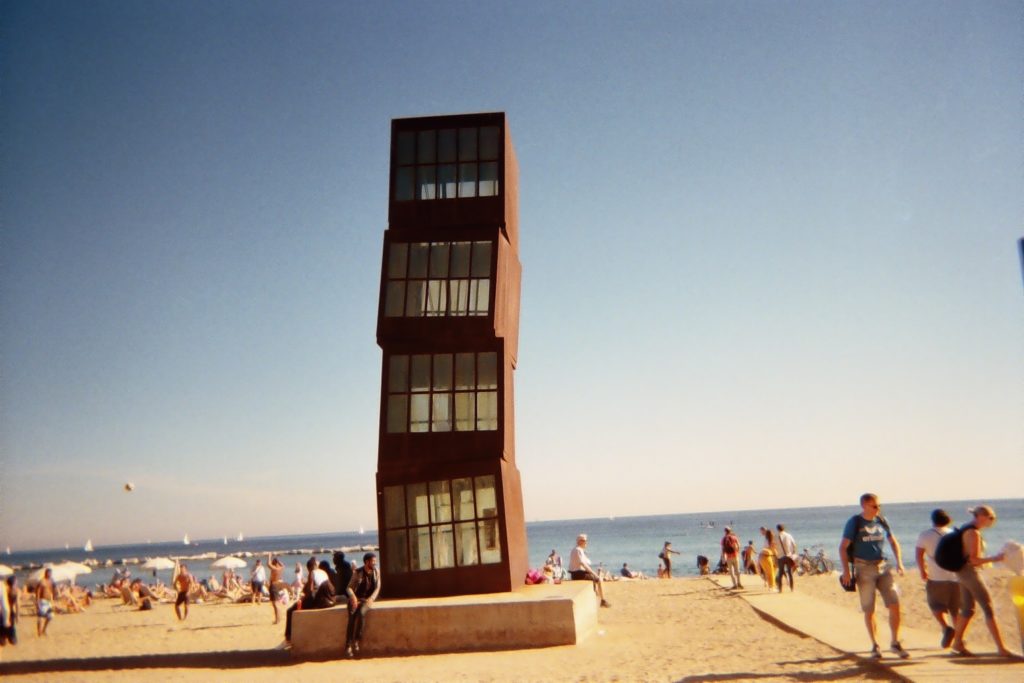 In Barcelona, it is easy to treat yourself for cheap. Yet, with touristic places and worldwide brands, you can also spend money faster than expected. After 9 months living in Barcelona, I developed tricks and spotted nice places to enjoy the city without spending too much. Today, I share that with you !
Eat cheap
Tapas
Voir cette publication sur Instagram
Pinchos (bread + tapas) and drinks from 1€. This franchise has many restaurants in town, it's a great spot to eat quickly and cheap.
Besides of serving original tapas, this restaurant has the best bravas in town according to me, for 4€, and the portion is generous ! You also find many dishes of meat, fish, or veggies such as craft beers. I don't get bored going and coming back to this place, this is so good and affordable !
Sol Soler (Gracia)
My favorite tapas restaurant during my Erasmus, and my headquarter for great and cheap homemade tapas. I tell you more about it
here
!
Very good and cheap tapas found in Gracia. I adore the traditional spanish mood of the place !
Carrer de Blai (Poblesec)
All this street is THE place to go to eat pinchos (tapas on bread) at 1€. I particularly recommend you the Tasqueta Blai, the best according to me : I have never been disappointed, and for 6€, I ate as much pinxos I could and drank a huge sangria !
Fast food : burgers, pizzas, sandwiches
König Barcelona (Born)
Burgers from 3€!
Slices of pizzas for 2 € !
Italian caterer of pizzas, focaccia and arancini really affordable and yummy. 
Delicious sandwiches and salads near MACBA from 4€, to order with a smoothie, a frozen smoothie or sangria !


Breakfast
365 (everywhere)
A franchise of bakeries really affordable, very useful to eat a napolitana (chocolate bread), a muffin or a croissant quickly with coffee for less than 4€.
Free tourism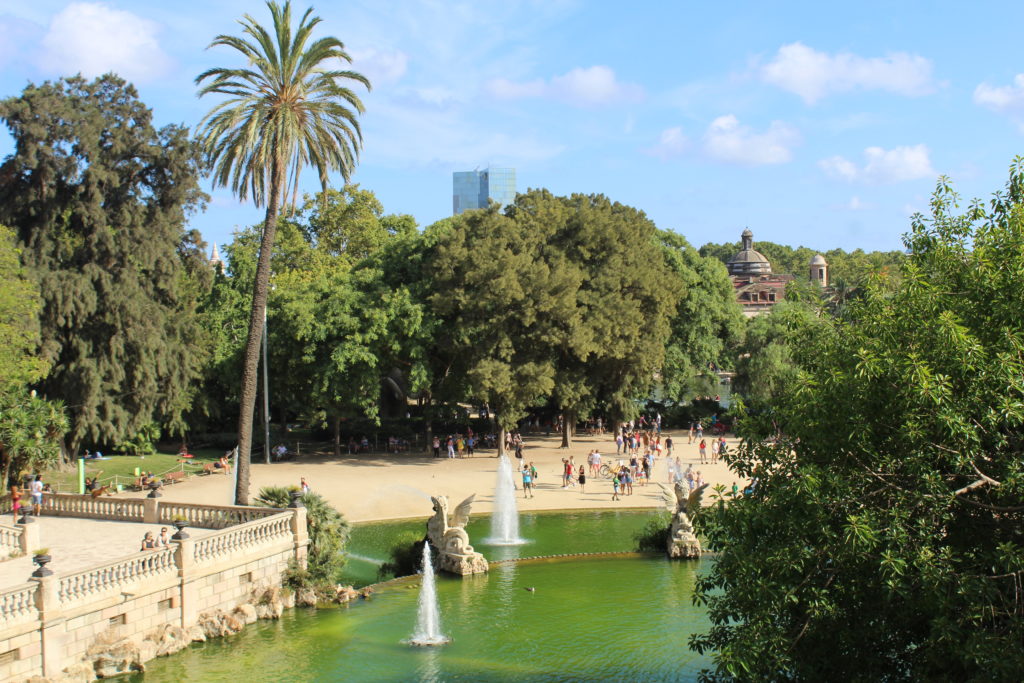 Barcelona has a strong roman past. Numerous remains are still visible in the city. If you stroll around in the Gothic, you can find a roman sepulchral (Plaza de la Villa de Madrid), hidden columns from a temple (Carrer del Paradis), or remains under a covered market in the Born (Mercat del Born). Each place generally has explanatory billboards ; it's then a great way to learn more about the past of the city for free, and discover amazing roman remains !
Visit public gardens and viewpoints
There are many free public gardens that are worth it in Barcelona : the Ciutadella park with its gorgeous fountain and its pretty lake; the Laribal gardens, incredible with its stairs of greenery and water, its rose place and that is actually located on many streets and seem to never end; the cactus garden of Montjuïc; the maze of Horta… So many incredible places where to stroll and take pictures, that really change from small public gardens with children playgrounds !
Finally, to have an amazing view on Barcelona, totally free (except the trip in bus), I recommend you the Bunkers of Carmel. You have a 360 degrees view on the city, that is so great at daylight and mind-blowing at sunset… What else ?!
Doing shopping for nothing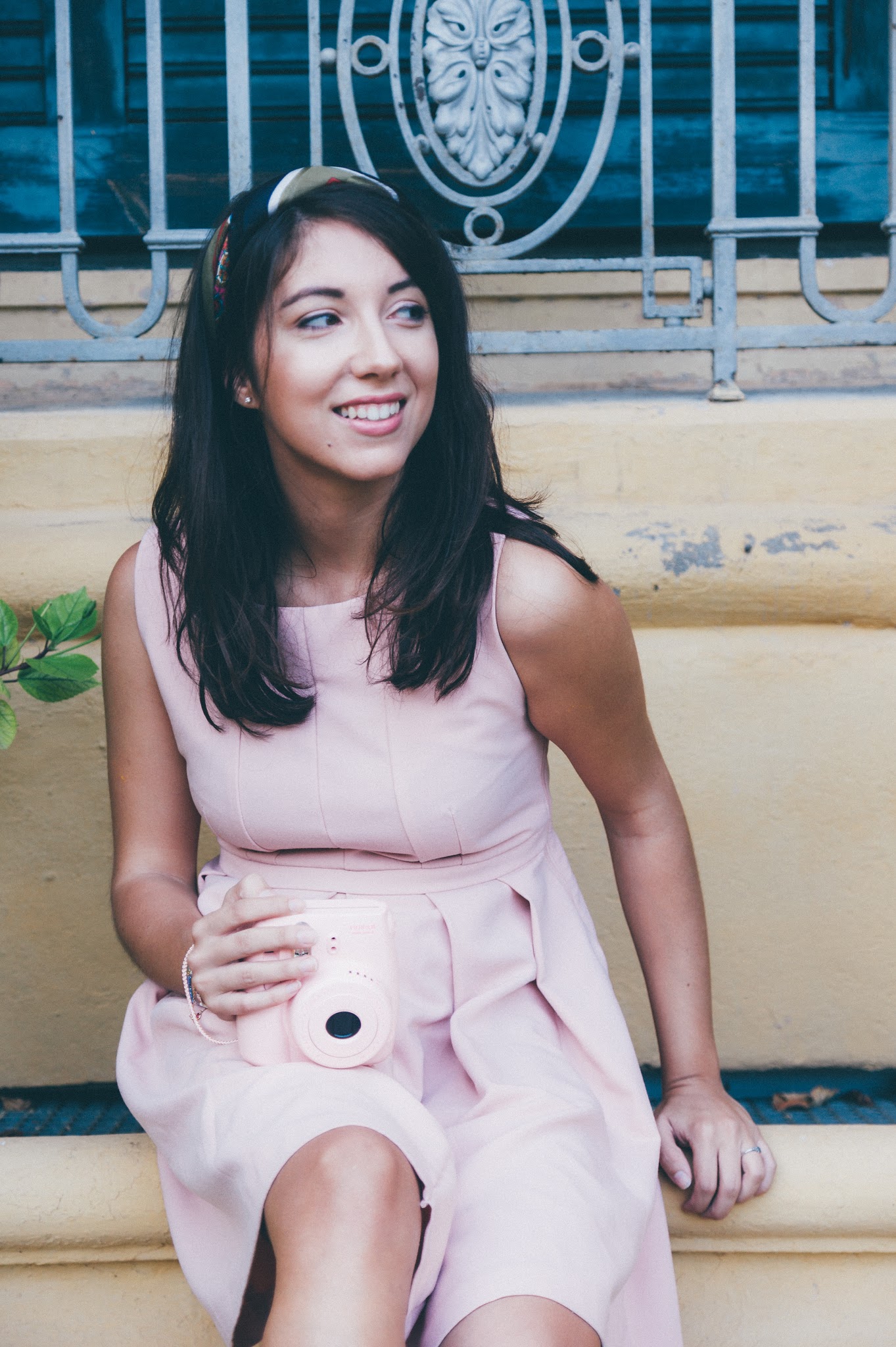 Once again, if you come the first weekend of the month, you have the chance to make good deals. Each first Sunday of the month takes place the "Two Market", a 1€ everything market, at the Ovella Negra in Poblenou. You will find many second hand clothes, decoration, jewels, and vintage stuff for 1€. I went there many times and did so many great deals ! My favorites ? My red vintage cardigan and my Baby doll dress : yes, they only cost me 1€ each ! Many other second hand markets open on those Sundays in the Raval and Drassanes, so go check there also ! 😉