Barcelona's 5 most Instagrammable walls
Barcelona is a real playground for anyone who likes photography. Nice architecture, different district vibes, small medieval streets, seaside and a lot of street art makes it the perfect place for pictures. So if you'd like to know more about the most beautiful walls of Barcelona, keep on reading!
Read my article about the 5 most Instagrammable walls of New York
The wall of kisses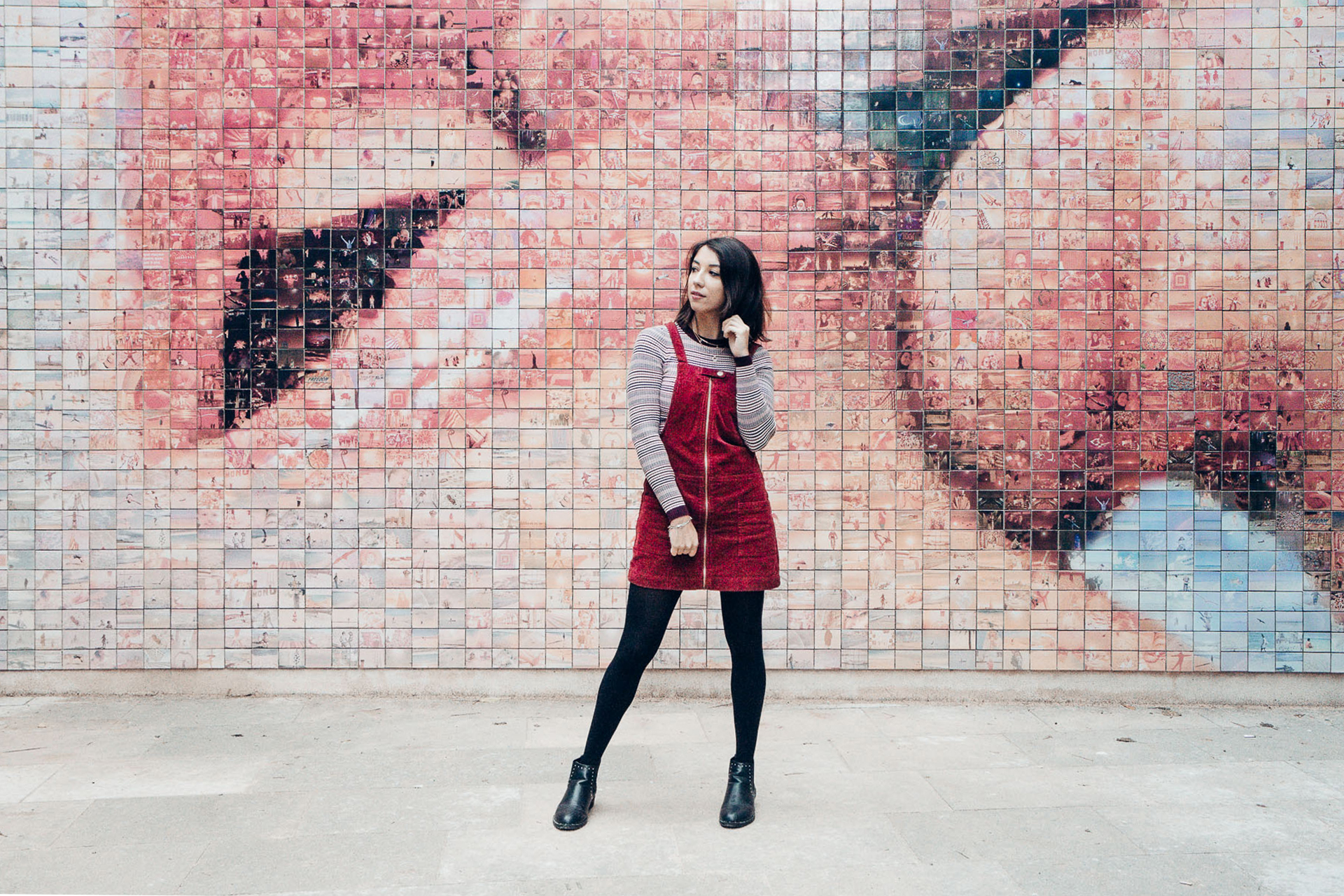 This is a must-see if you go to Barcelona. Located in the heart of Barcelona next to the Cathedral, the Wall of Kisses is a piece of art from Joan Fontcuberta. To celebrate the tricentenary of 1714  (the end of Barcelona's siege that ended the Great Succession War of Spain), the artist called the citizens to send them their photos of moments of freedom. Thousands of pictures were used to realize this photomosaic and create what the artist called "El mundo nace en cada beso" (The World Is Born In Every Kiss). From now on, this wall is a must-see for photography lovers and pretty walls… But you'd better go soon in the day to avoid the crowds!
The walls of Casa Vicens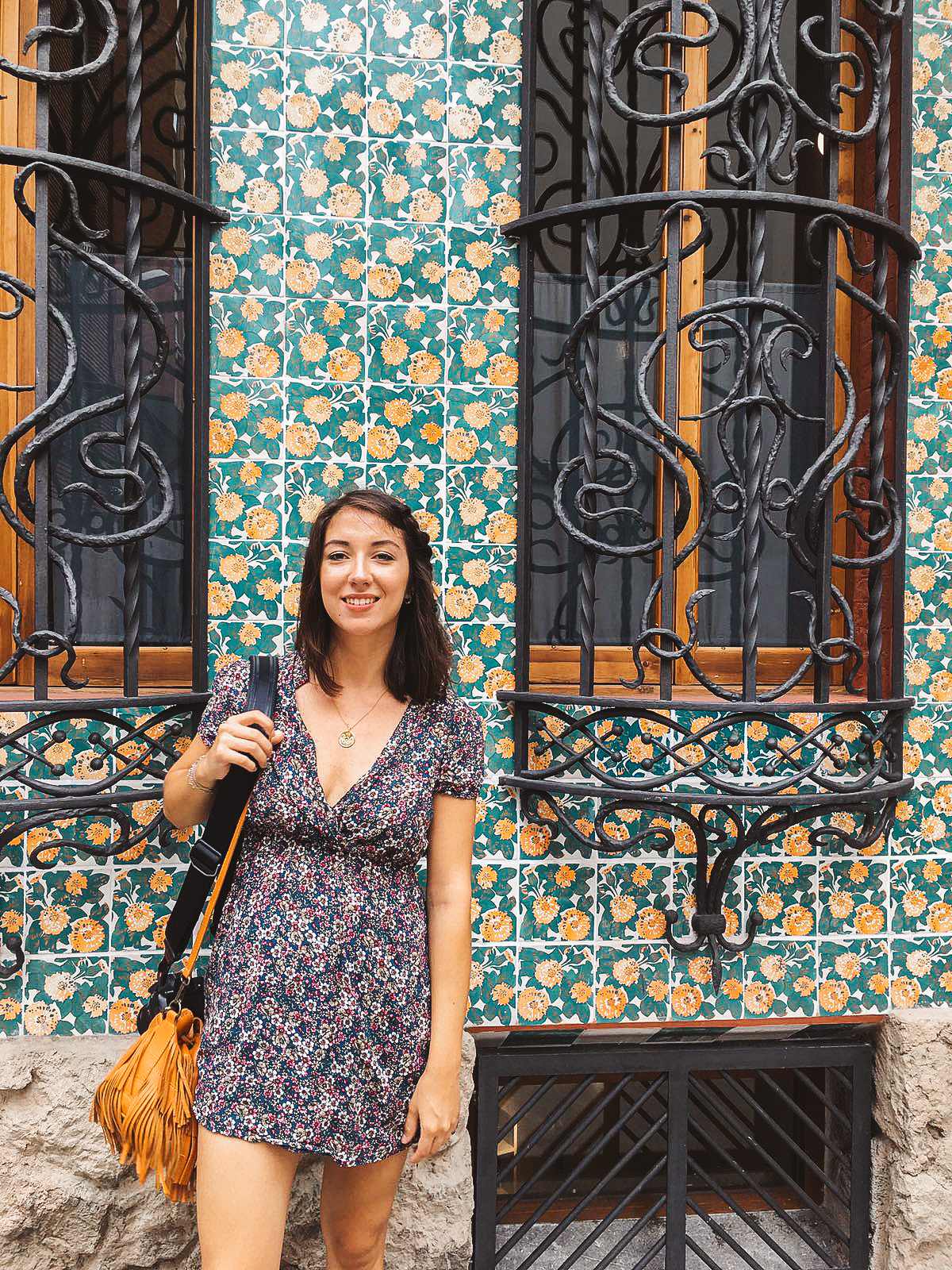 This house is the first architectural work of Gaudi. At the time, it was the order of a rich family that wanted a holiday house on the outsides of Barcelona (whose city center stopped at the boundaries of the Gothic District). The keywords of Gaudi for this house? Nature and oriental arts. Now, the colourful and floral house is a quiet museum, but also a wonderful place for photography lovers.
Read my article about my 5 favorite places to take fashion photos in Barcelona
The street arts of Poblenou
Poblenou is a very "hipster" district of Barcelona, known for its startups and its street arts. I recommend you this guide to find the exact locations of street arts, but if you have time, then just stop at Llacuna metro station on L4, and go for a walk, there are many street arts around!
The place Raquel Meller of Parallel
The place Raquel Meller stands out at the feet of the Three Chimneys Building of Parallel, in the old industrail zone of Poblesec. This place is now a very famous skate park, picnic place, and a predilection place for street arts artists and beginners. You'll find many different street arts and paintings, perfect to do different style of photos… but beware of the many skaters!
The wall of Picasso Museum in the Born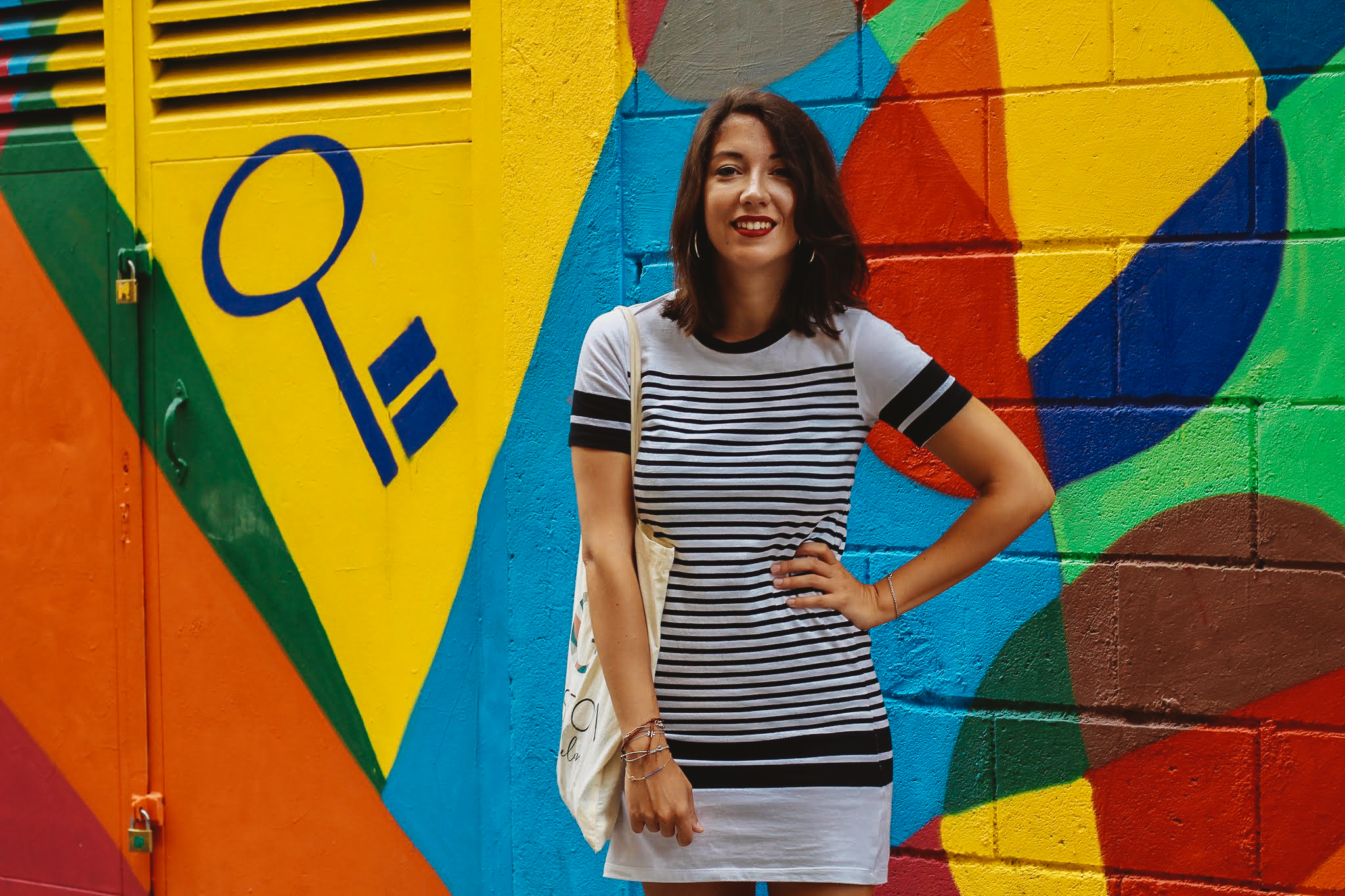 In order to promoter the Picasso Museum, a street art wall was created in the Born near Plaça Sant Cugat. Warm and colorful, it is the perfect place for some summer photos!
Here it is for my top of "Instagrammable" walls of Barcelona! Of course, the city is full of other nice places, so if you liked this article, I can make you a second one with pleasure!