Black crop top and floral shorts in Nantes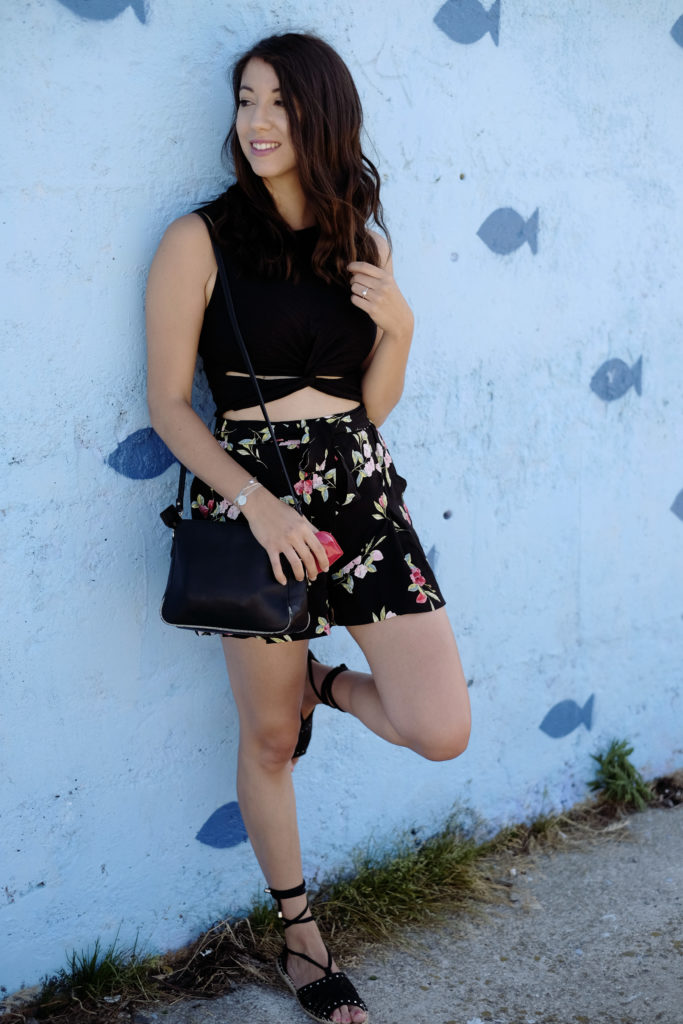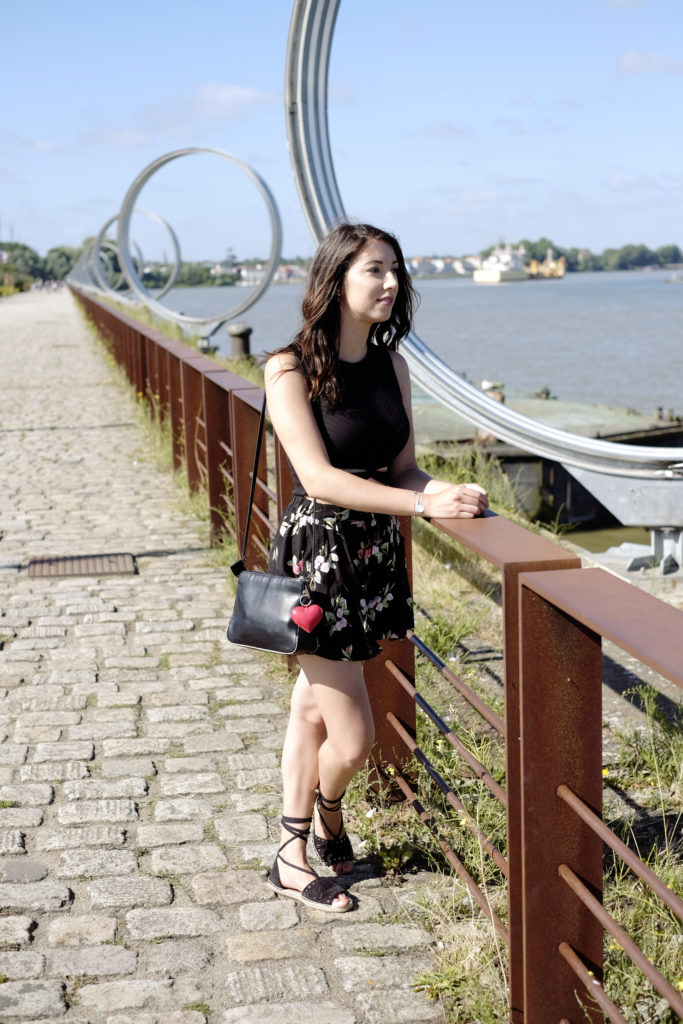 At first, I did not know much what to wear for this photoshoot. Lack of inspiration obliges, I made a small tour in stores and I fell on these clothes from Bershka, which were not made to be together but which convinced me as being a perfect duet. Bershka is a brand of clothes that I used to wear a lot in my teenage-hood. Over time, I liked less and less the collections, its quality, and prices.
But recently, I noticed that Bershka had picked up, proposing more modern collections, and also more grown-up. I then gave it a second chance and I don't regret it.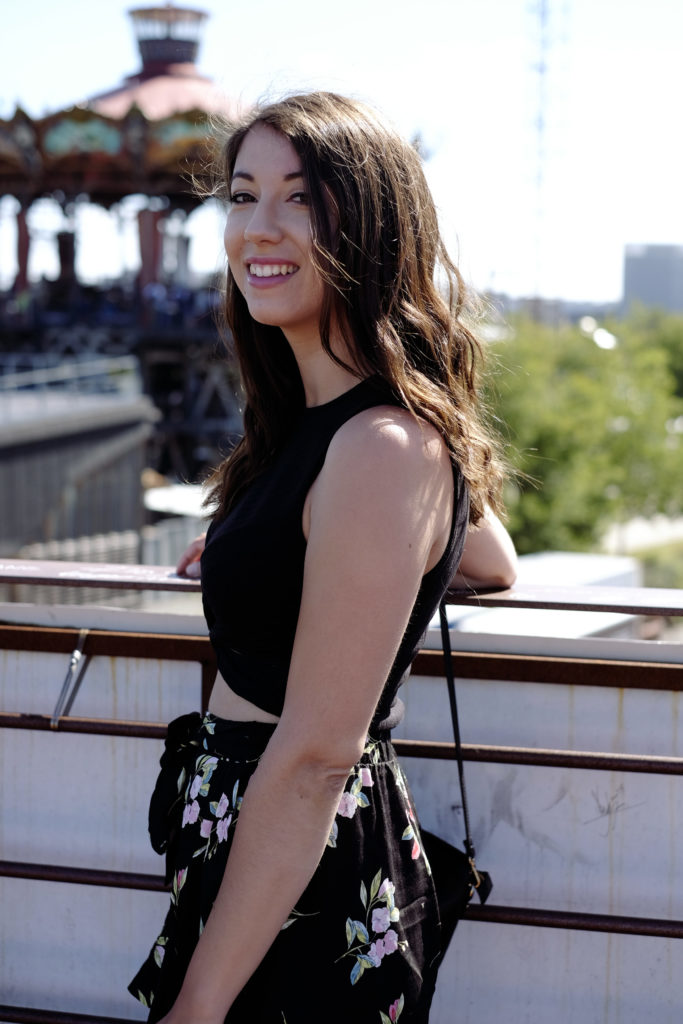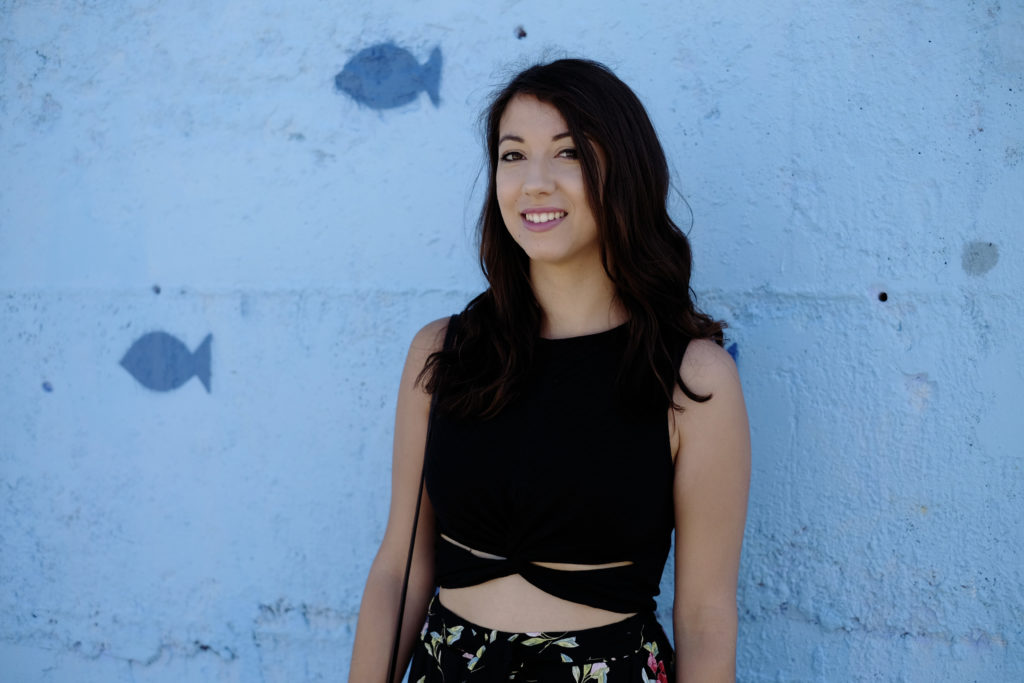 This pair of shorts is for me my favorite  piece of the summer: fluid, it is perfect for hot summer days; high-waisted, it flatters the silhouette and matches perfectly crops tops. Finally, its floral pattern enhances the black bottom, and makes it a very summery outfit.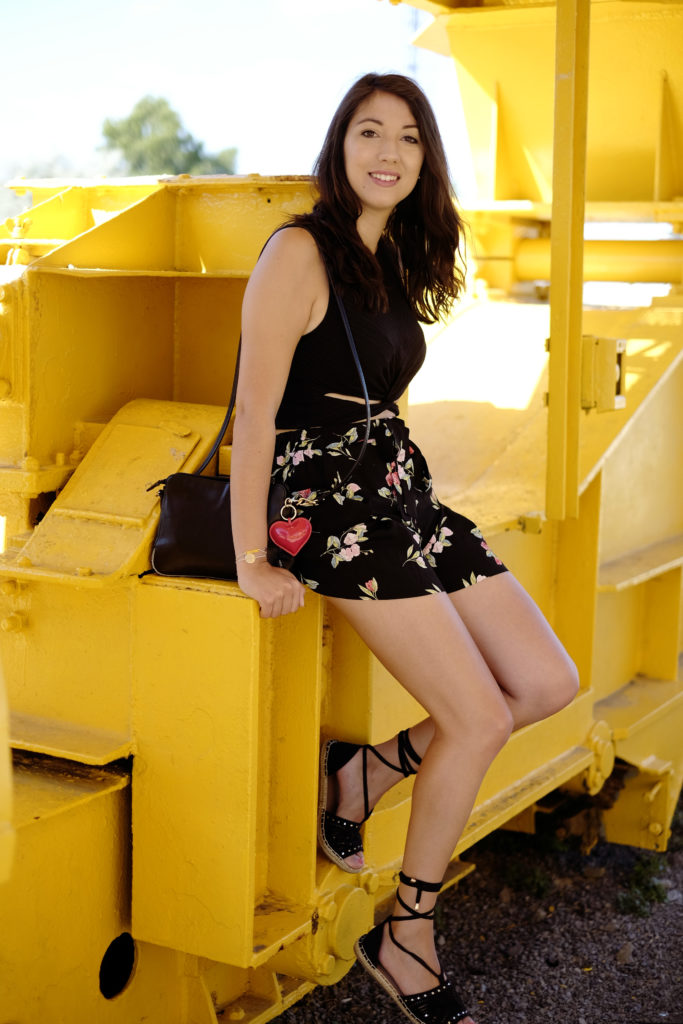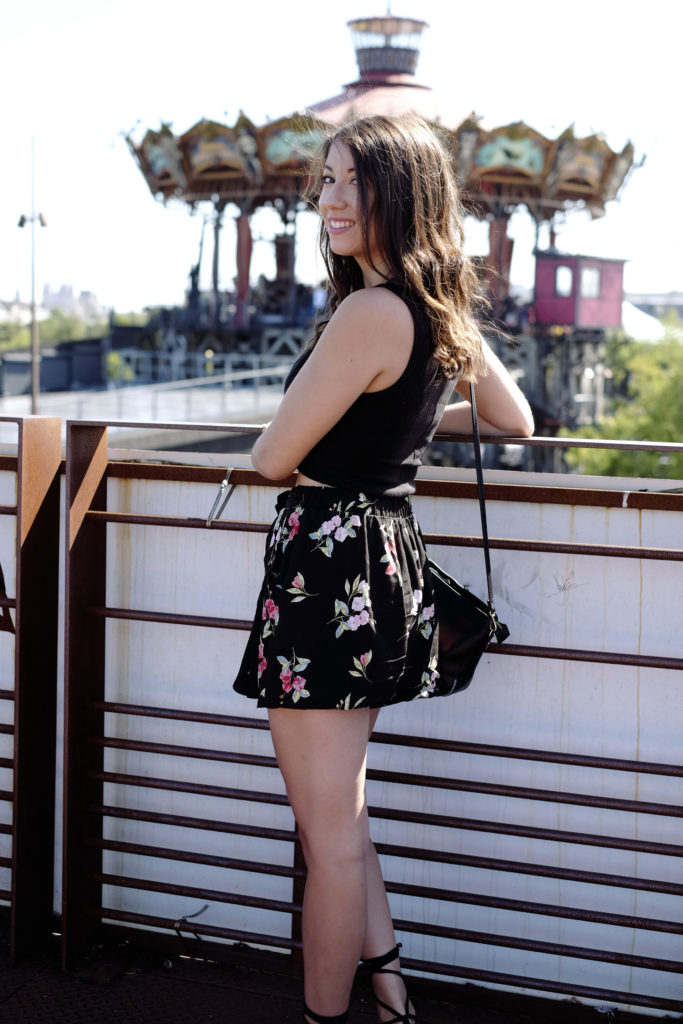 To conclude, me that never thought of wearing of crop top like this one, this pair of shorts (and this top!) reconciled me with the idea, and especially with my body. Besides, I find that the outfit matched particularly well to the places where we shot, in these vivid colors and these big spaces. Ah Le Hangar à Bananes, I will miss you!