A foretaste of fall in Barcelona
Fall is definitely here for some towns of France, but in Barcelona we are lucky enough to have a good weather until October. However, it is true that Indian summer is pretty changing here : it can be warm during the day, cool during the night and when it rains, it's apocalyptical ! So how to dress with this Indian summer ?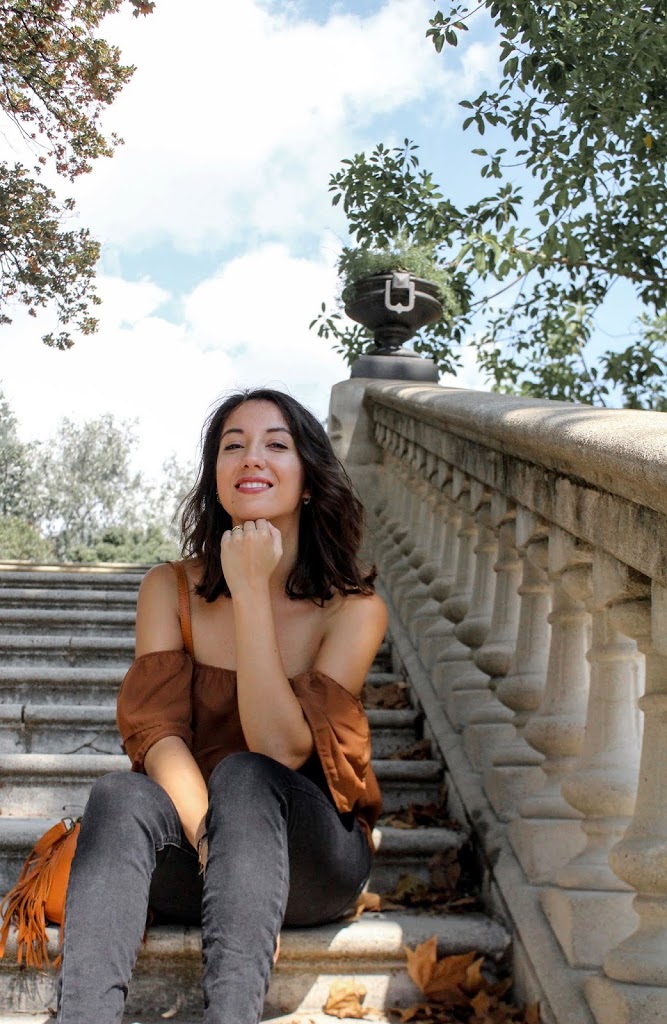 I think Indian summer is the hardest period of the year to get dressed. Every year, I feel like struggling with my wardrobe to know what to wear. This year, I think I have found the perfect outfit !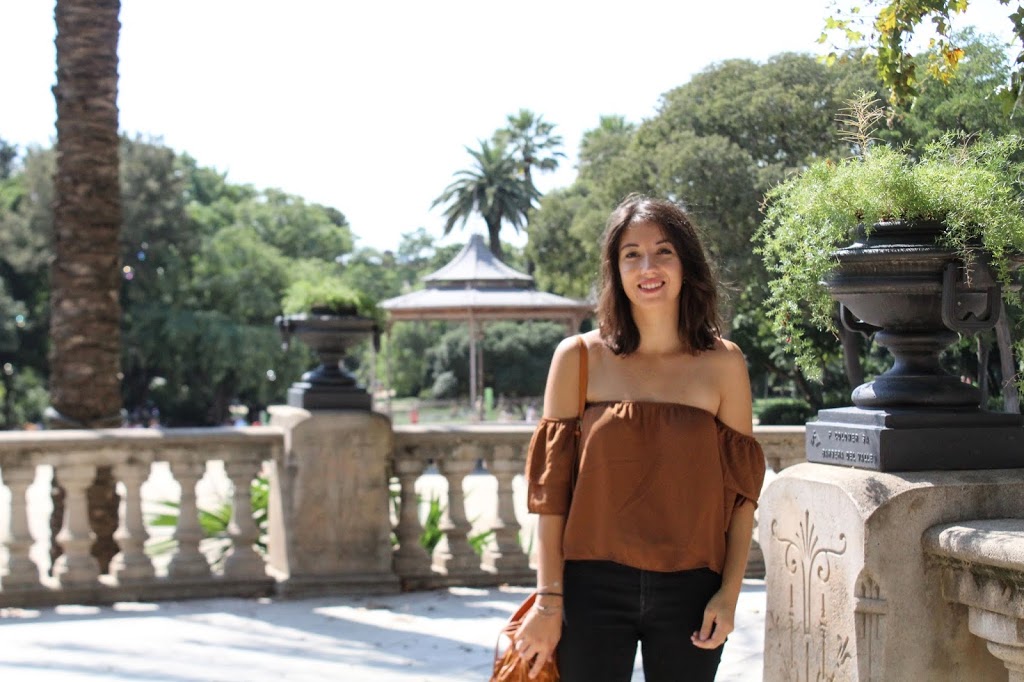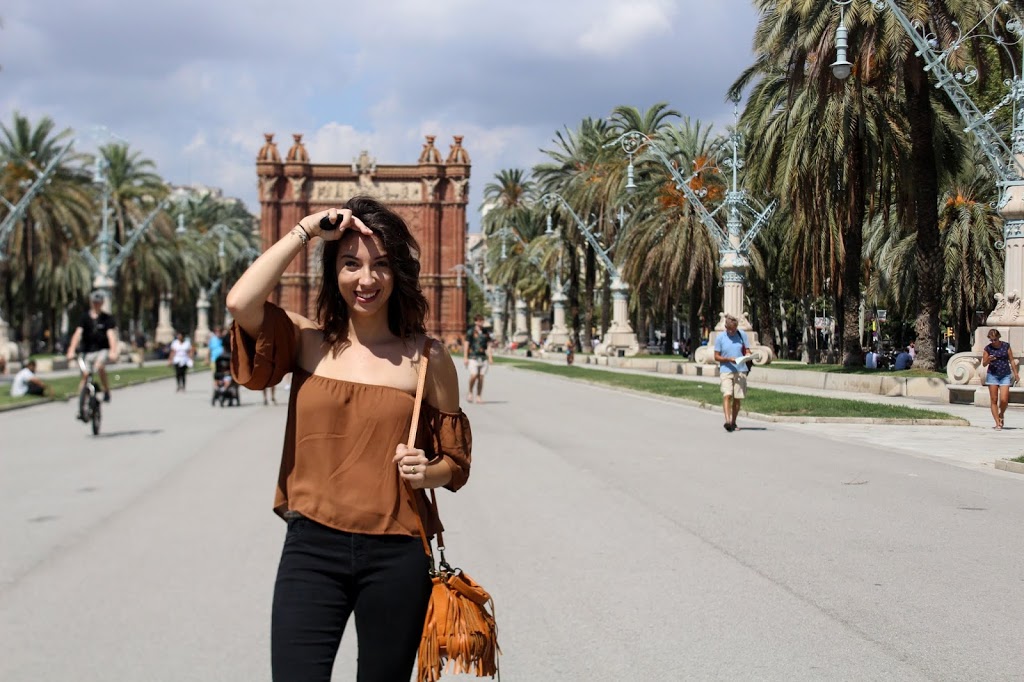 The solution ? The shoulder less top in veil from
Benoa Shop
. It is super light and allows me not to be too hot but to be covered still. I had it winning the Instagram contest of the influencer
Lola Rossi
; I won a 150€ voucher in this shop, and I was so happy that I screamed when I found out ! I was so glad to know about a new brand made in Corsica and Italy, and to renew my wardrobe with new quality clothes. Besides of this beautiful strapless blouse, I bought a long black silk dress you may have seen on
Instagram
, this beautiful fringed bag, and a black perfecto you might see this winter !
– Shop the look –
Jean : Zara old co
Shoes : Pretty Wire
Earrings : &Otherstories – out of stock, similar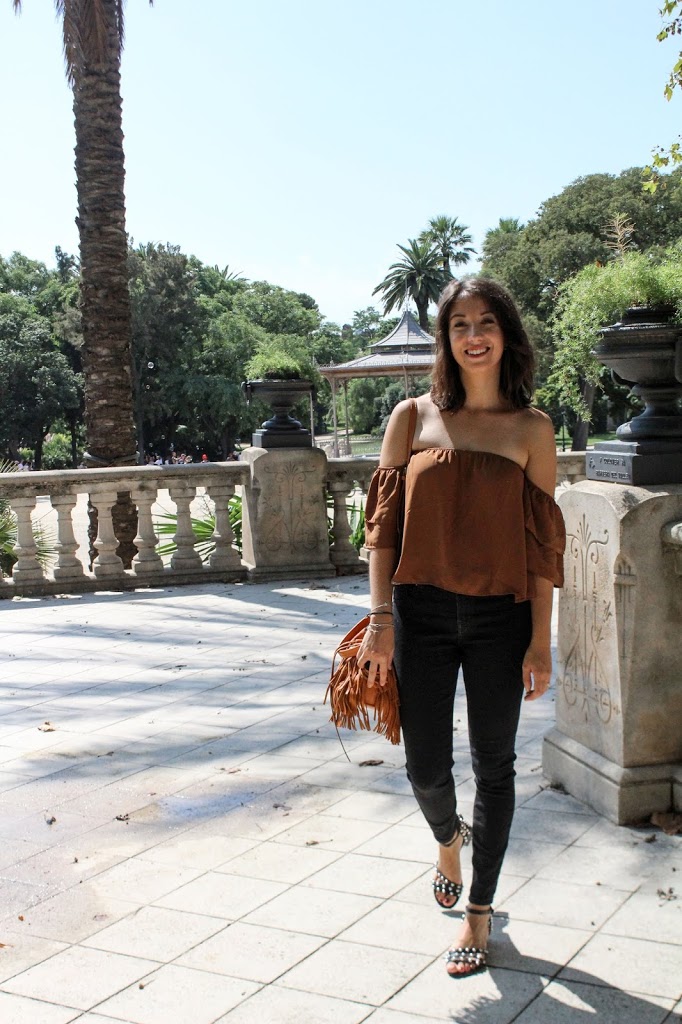 Believe or not, I am for once in the trend with this outfit, thanks to the mix and match of brown and black. Yes, if you haven't seen it yet, brown is THE color for fall as it comes back on cute carrot pants, cosy sweater and leopard pattern. (Do you like this trend ?! I hate it!).
And you, did you fall for brown for this Indian summer ?