Rustic chic look in Poblenou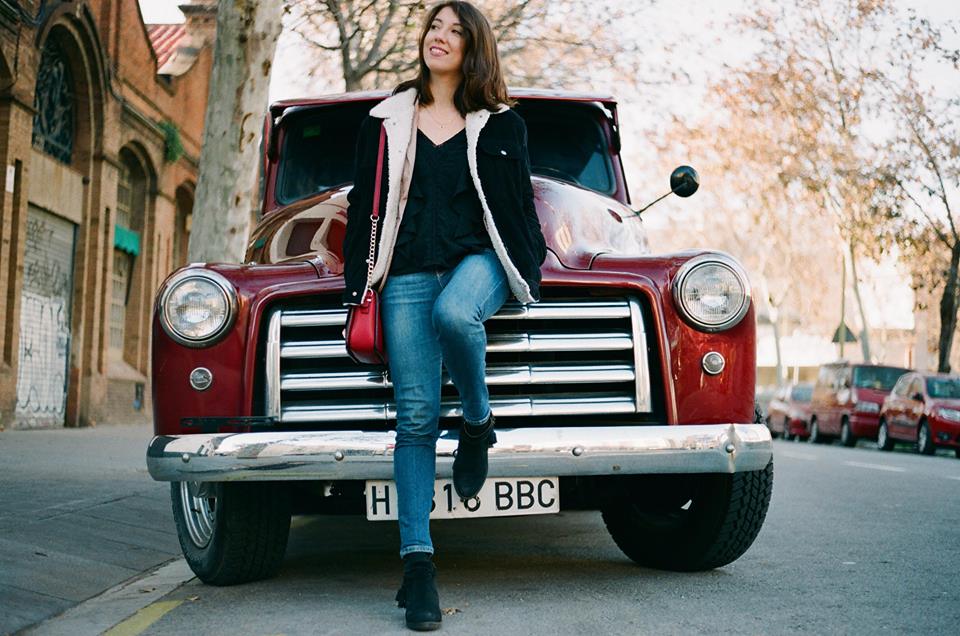 Rustic chic is a very famous expression in the wedding industry to design a wedding theme inspired by nature and romanticism, whose decoration is using both natural materials and modern and chic patterns. This is what inspired me this outfit, with its rustic style coat on, and its working girl look coat off.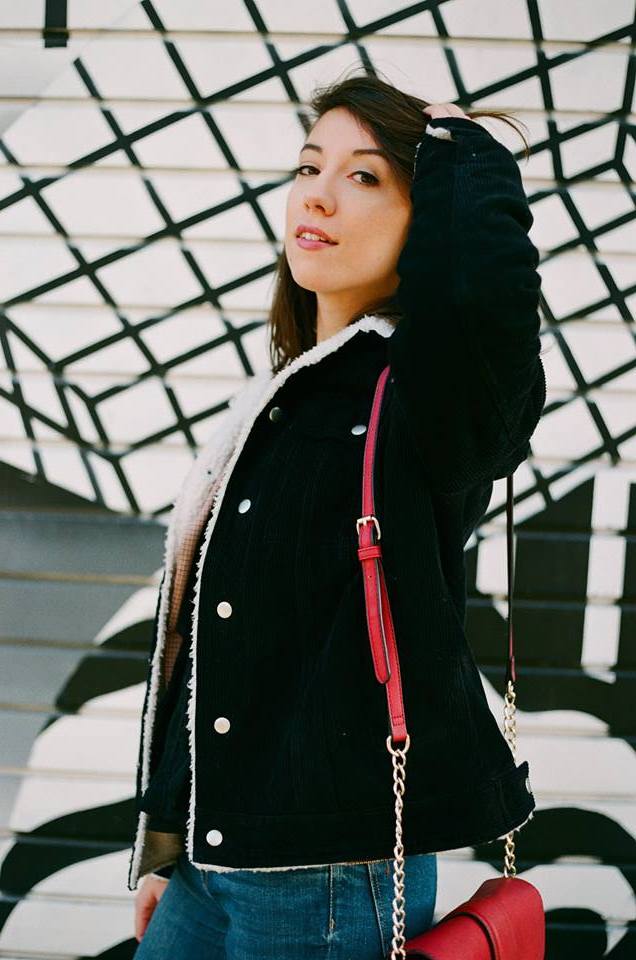 Indeed, I'm in total love with this black corduroy jacket and its fake sheepskin liner, because it is so comfy and cool. But what I prefer is to associate it with a very chic jacket, to break this casual style. I feel like having two different outfits on me, and that I can change style just by removing my coat.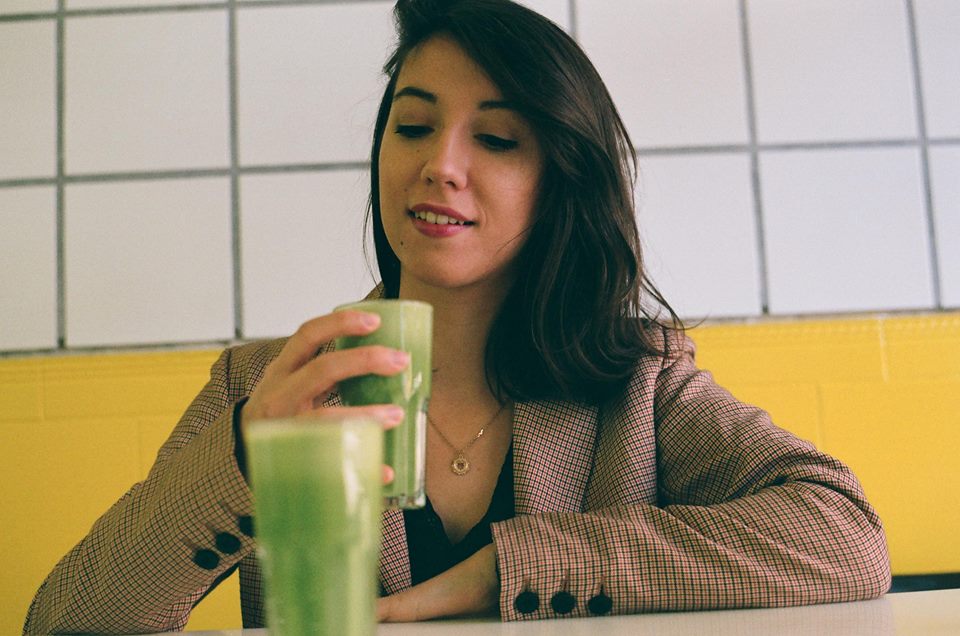 I mostly loved how this rustic chic look adapted the different universes we've been to shoot at. I met Alexandra Chistova, a russian photographer specialised in analog photography, at Poblenou, a very hipster district of Barcelona. We first met at the Cafeteria Industrial, a very atypical café in the heart of Poblenou. Yellow and white tiling on the walls, old industrial lamps, pastries displayed under a glass window and vintage brown chairs : the decoration of this coffee place looks like time travelling back in the seventies or a Wes Anderson movie. Besides its amazing decor, the coffee makes homemade pastries and delicious and affordable drinks, such as this very creamy matcha latte…without milk!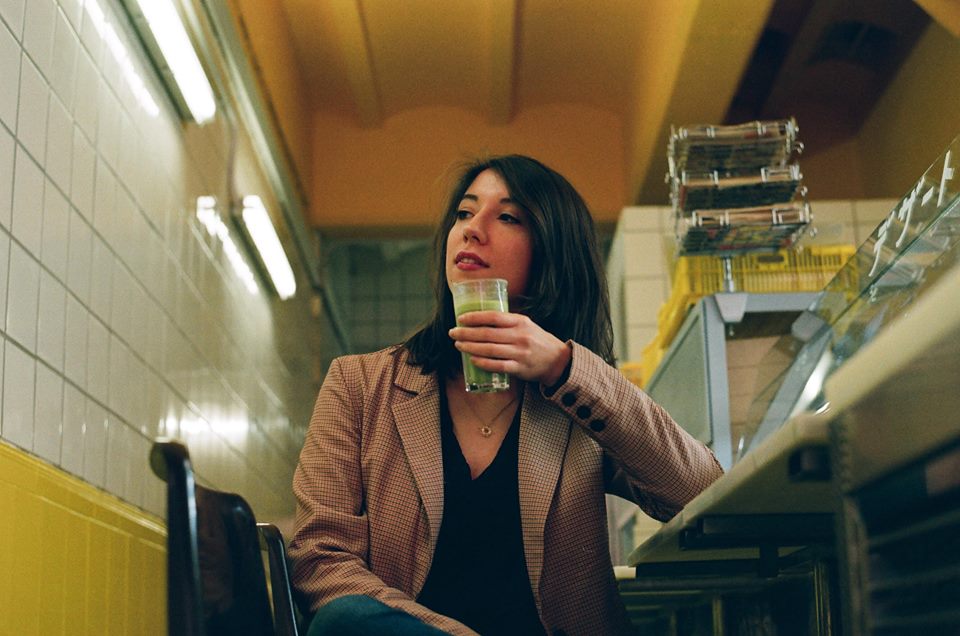 It was the perfect decor for this brown and vintage styled jacket.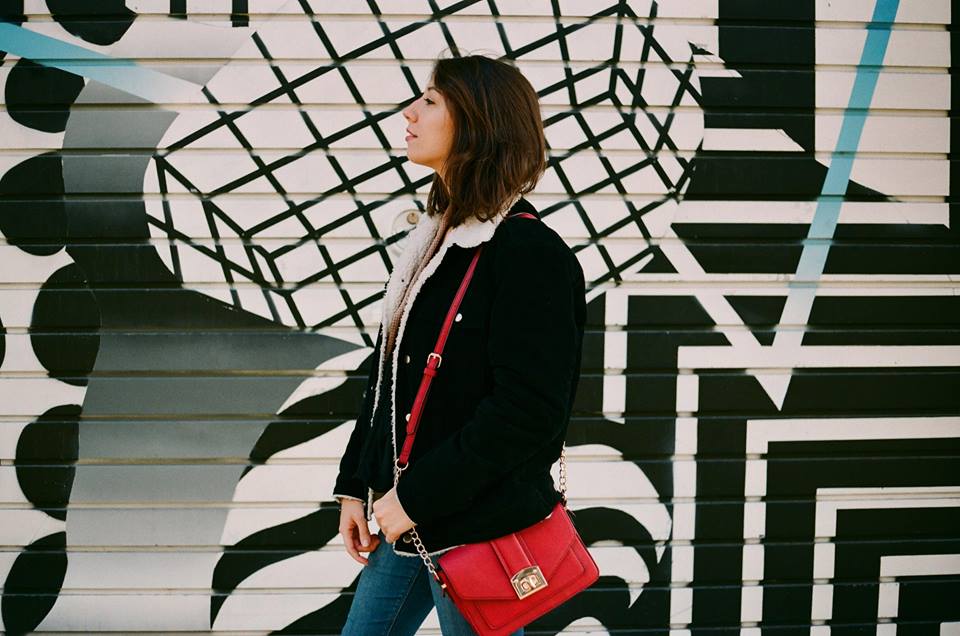 -SHOP THE LOOK-
Black corduroy jacket : Bershka (soldé)
Bag : Accessorize (old)
Denim : Zara
Jacket : Ivylista (sold out)
Black blouse : Zara
Necklace : Spirit by Graceetrose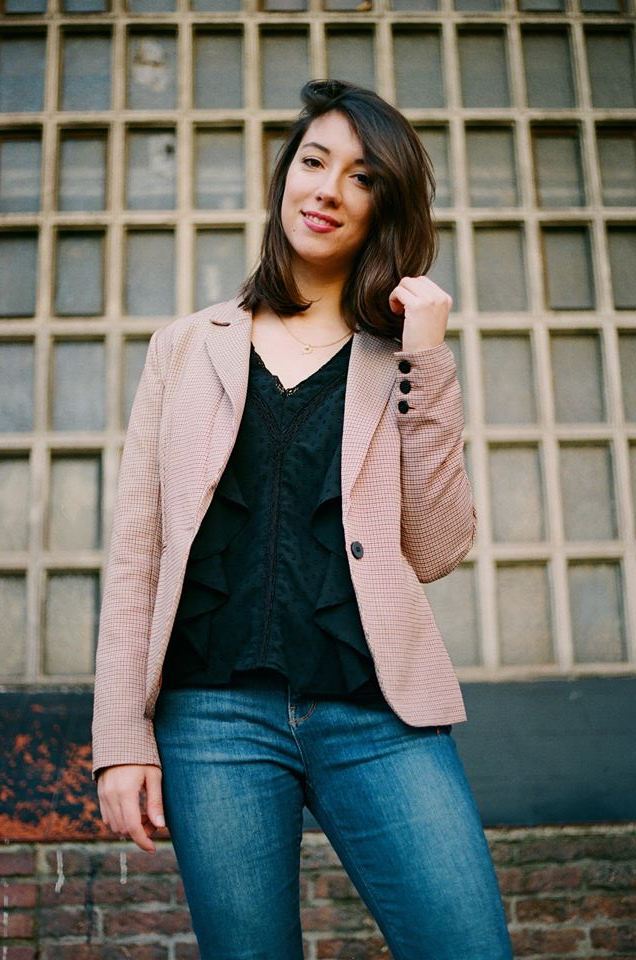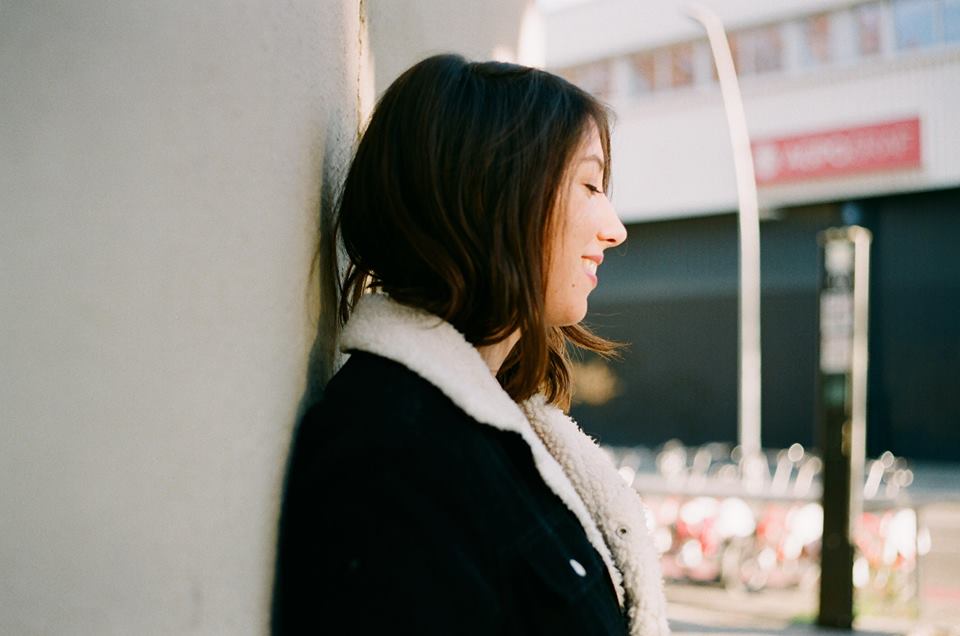 Then, we wandered around – corduroy jacket on and big scarf around the neck – to enjoy the hipster vibes of Pobelnou and its street art. Finally, we didn't find many street arts, but an awesome red vintage truck, an old white wall licked by the last sun rays of the day, and an old brick and glass wall. It was the perfect playground for my rustic chic look and my chameleon style.