The best places to do shopping in Barcelona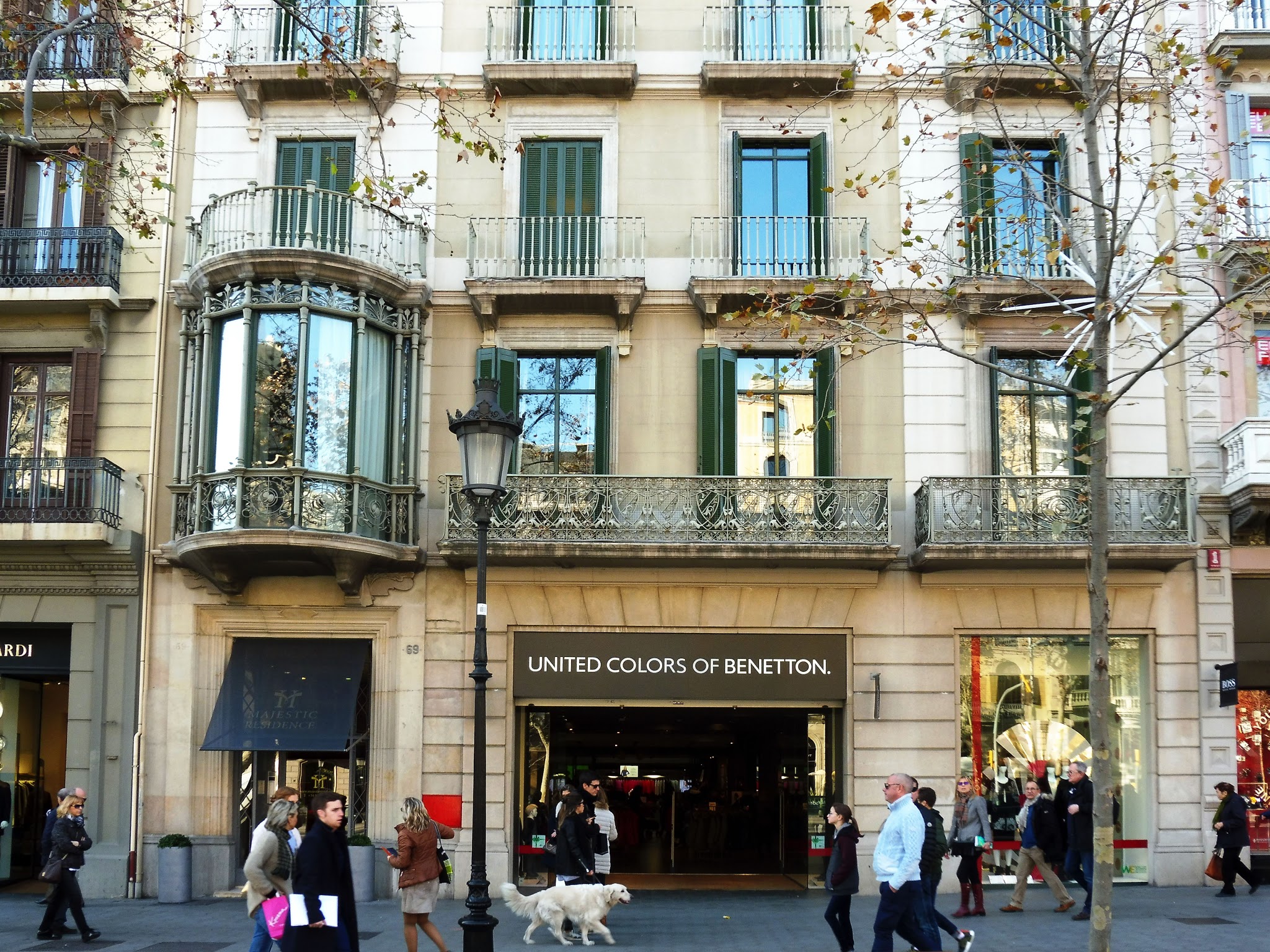 Source : Wikimedia
If there is a city where it is awesome to do shopping, it is Barcelona ! Not only all the worldwide known brands are there, but the city is also full of local and good independent shops. With the sales coming soon, I thought it was great to tell you where to shop in Barcelona. Between big brands, thrift shops and independent shops, you have for all budgets and styles !
Where to shop in Barcelona for a small budget ?
Humana
Humana is a franchise of charity shops. Clothes are second hand or vintage, and sold at very low prices. I think that every time I go there, I can find something very cheap : a beautiful summer dress at 10€, a turtle-neck top at 2€, a Kookaï coat at 10€… Because at Humana, clothes selections are well done, and it is easy to find great brands at broken prices ! Humana shops are all around the city : at the top of Balmes, at Urquinaona, at Poblesec, at Gràcia… It's yours to find the closest one !
Portal de l'Àngel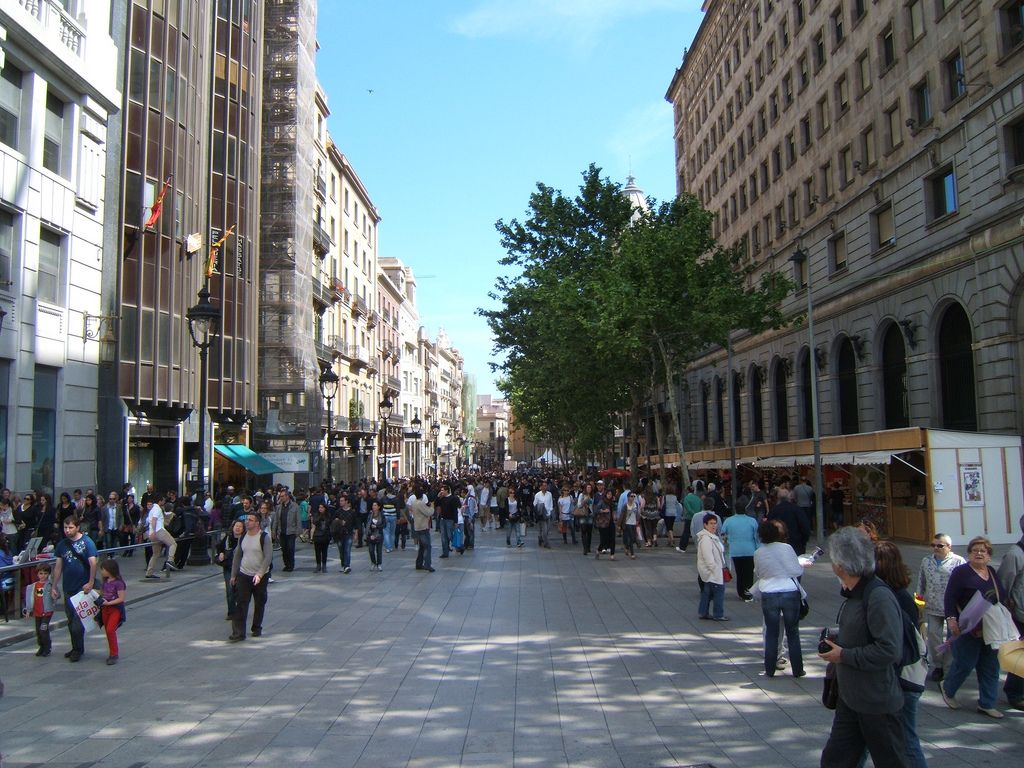 Source : @Francesc_2000, Flickr.fr
Face to Plaça Catalunya is a long avenue full of shops as H&M, Pull&Bear, Zara, Oysho… Welcome to Portal de l'Àngel ! You will find there all the most known international clothing brands. The place is often crowded, so if you want to avoid that, go there during off-peak hours or early in the morning.
All at 1€ markets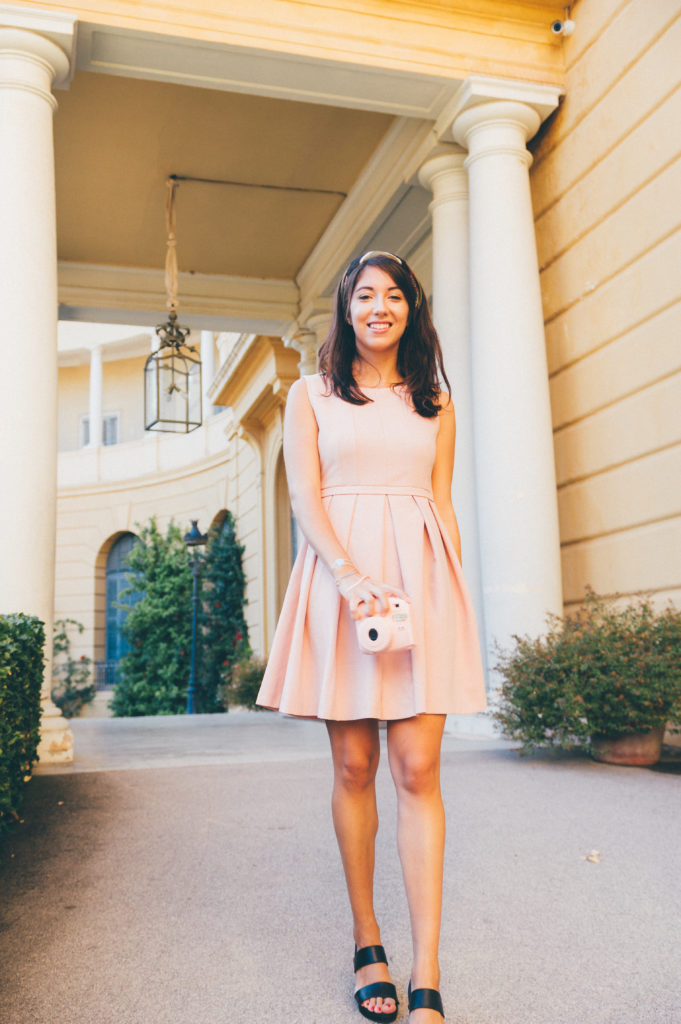 Every first Sunday of the month, the Ovella Negra of Poblenou organises markets where everything costs 1€ : clothes, decoration, jewels… you can buy it all with one coin only ! If you have to spend time there and search a long time to find cool clothing items, it really worth it. When I went there this summer, I found this gorgeous pink dress from Miss Selfridges and a white cardigan. That cost 1€ each ! Yep, the awesome dress I wore for my 4 years blog anniversary was only worth a coin ! You can know more about the mercadillo on the Facebook page of the event.
Local and thrifted shops of the hyper centre
The streets of Raval and Gothic quarter are full of cool thrift shops : Holala! and Flamingo Vintage Kilo are two of them. Of course, there are tons of local shops from artists or little brands that are waiting for your visit. The best places to go are : the streets of the Born around Carrer of la Princesa, the streets of the Gothic neighborhood on the left side of Carrer Ferran, and the streets around MACBA in the Raval.
Bonus : Gràcia is also a great place to find small trendy local clothing shops, above all in the street Gran de Gràcia.
Where to shop in Barcelona with a bigger budget ?
El Corte Inglés
This big mall is mostly present at Plaça Catalunya and Diagonal. You will find there brands of makeup, jewels, bags and clothing more or less luxury : from Pandora to Hermès, with The Kooples, Carolina Herrera or Bimba y Lola. The mall also sells decoration, home textiles, tools, food… But be careful ! You won't find everything at the same places. The supermarket, clothes and jewels/accessories are in the mall on Plaça Catalunya, while the makeup, sports items and tools are in the mall on Portal de l'Àngel.

Passeig de Gracia
This street of Barcelona is an equivalent of the Parisian Champ Elysées. You will find there very luxury and amazing shops, like Dior, Hermès, COS, Kenzo, with some time to time more affordable ones : Uniqlo, H&M, Zara Home, Oysho, etc. Passeig de Gracia is also the place for fancy restaurants (like the great and hidden gallery El Nacional) and franchise where to do a cheap and quick break.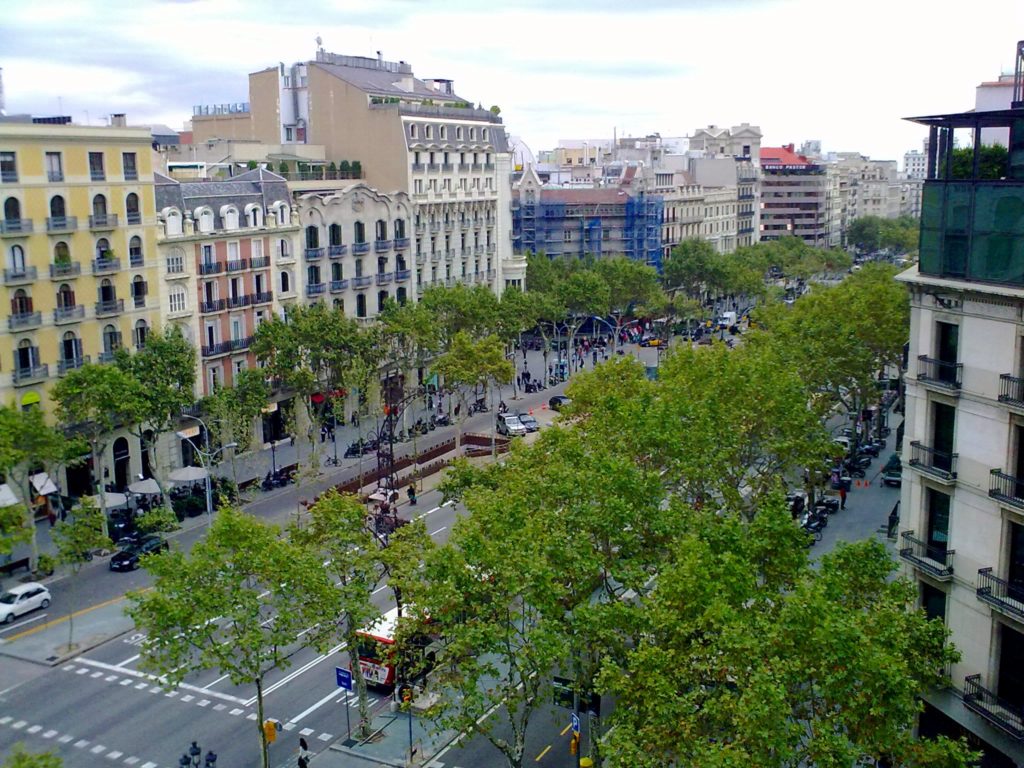 Les centres commerciaux : Maremagnum, l'Illa, la Maquinista
Besides its numerous shops in its neighborhoods, Barcelona also has many good malls.
Maremagnum is located in Port Vell, at the very end of the Ramblas. You will find international clothing brands and spanish ones such as Oysho, H&M, Marypaz, Stradivarius, but also cosmetic shops (Primor) and very good but expensive restaurants.
L'Illa on the Diagonal Avenue welcomes a mix of expensive and affordable shops. You can also find there one of the Primark of Barcelona.
The best Primark is however at the Maquinista Mall. This big mall has the drawback to be far from downtown, in the neighborhood Sant Andrey. Nevertheless, you will find there very good American brands such as Adidas, Forever21, Aldo, Nespresso, Ripcurl or more local ones like Massimo Dutti or Kaotiko. The mall also welcomes a movie theater and restaurants.
You have now all the good tips to do shopping in Barcelona. Enjoy !