The last travel in Nantes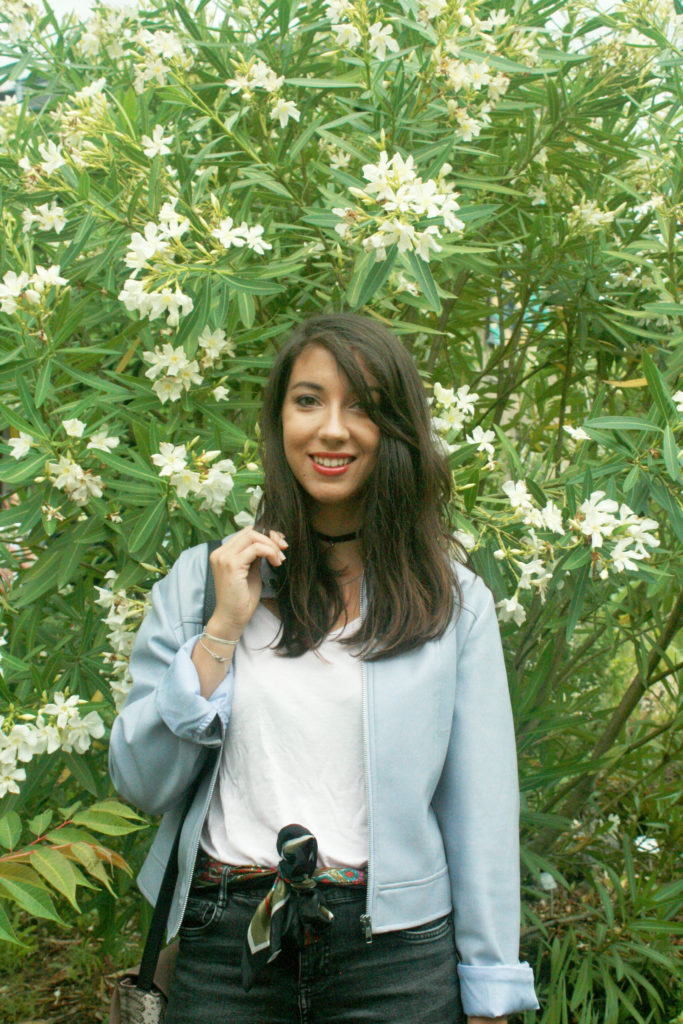 23 years old. 14 movings. Travels, I have done a lot. Changes of houses, of flats, of friends, of hotspots, of cities. And now, I am about to do a change that I hope to be definitive : Barcelona.
In two days, I leave Nantes, this town were I spent most of my teenage hood and young adult life. But before leaving, I did a last trip in this town that is mine for 10 years almost. Indeed, it is time right now for the annual edition of
Le Voyage à Nantes
, an art exhibition that invades the city and invites to rediscover her.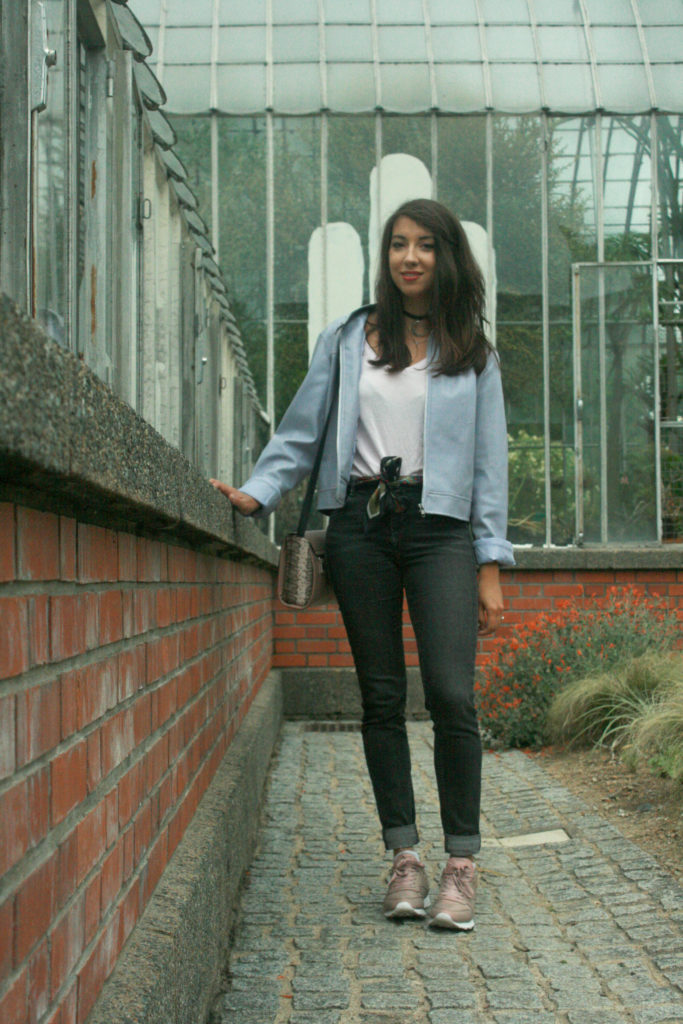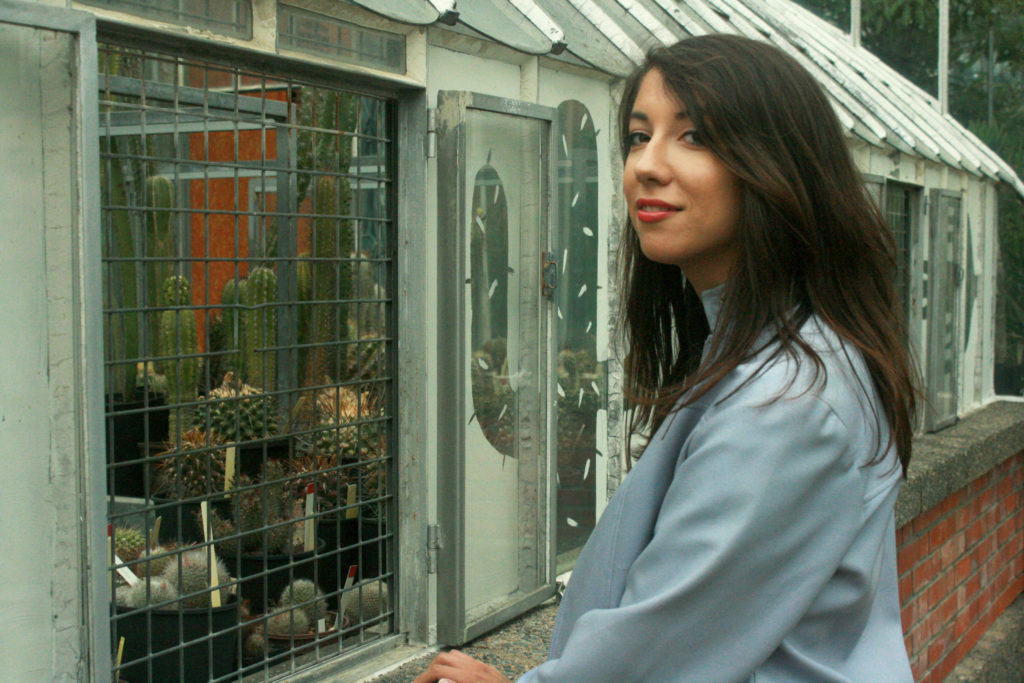 For the first day of the VAN, I started with the exhibition "Enter free" in the dowtown jail of Nantes, doomed to destruction for Back to School 2017. Then, my steps led me to Place Royale, Bouffay to overstep the Castle and end in the Jardin des Plantes. That's in this last place, a garden, that I realized pictures of this look.
For this last trip, I wore a comfy outfit but a statement one : a look that mixes vintage, sneakers and pink. I did these photos with a high school friend, and her old camera gave us this vintage effectt I really like.
Clic – a smile. Clic – a place. Clic – my last trip in Nantes.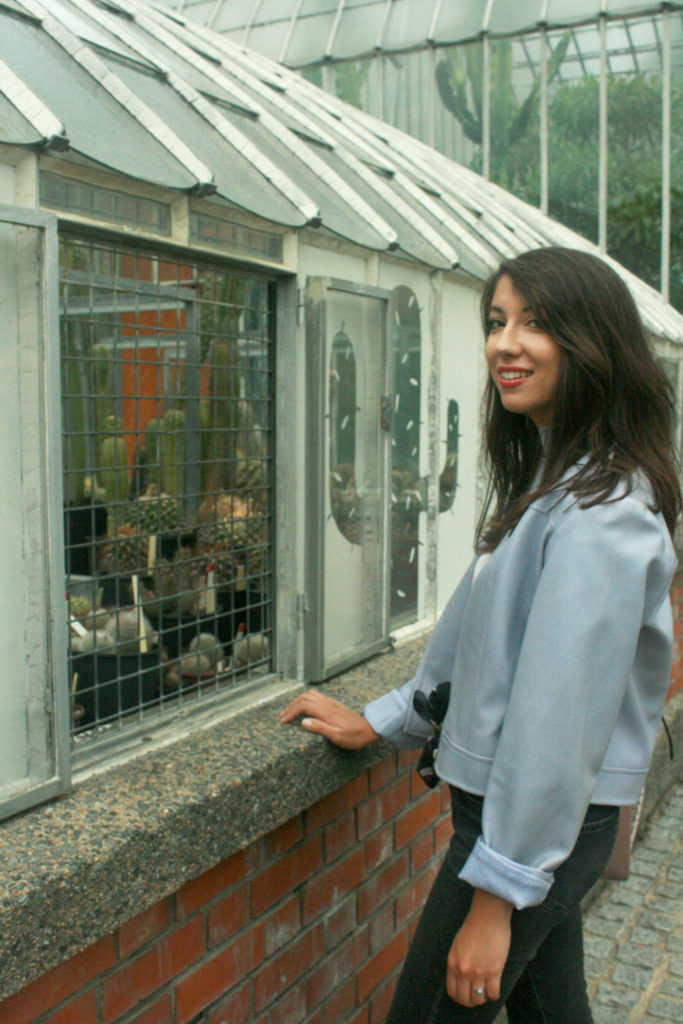 Veste : Vintage // Tee-shirt : C&A // Foulard : Vintage // Sneakers : Reebok Classic Leather Pearlised // Sac : Cadeau // Jean: Zara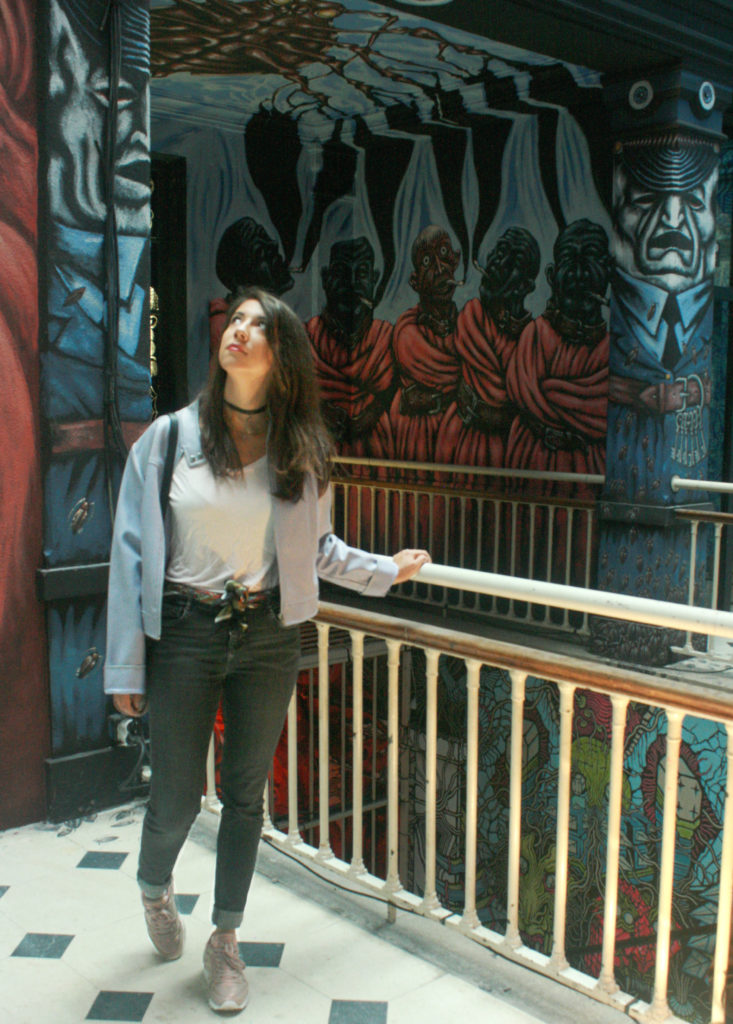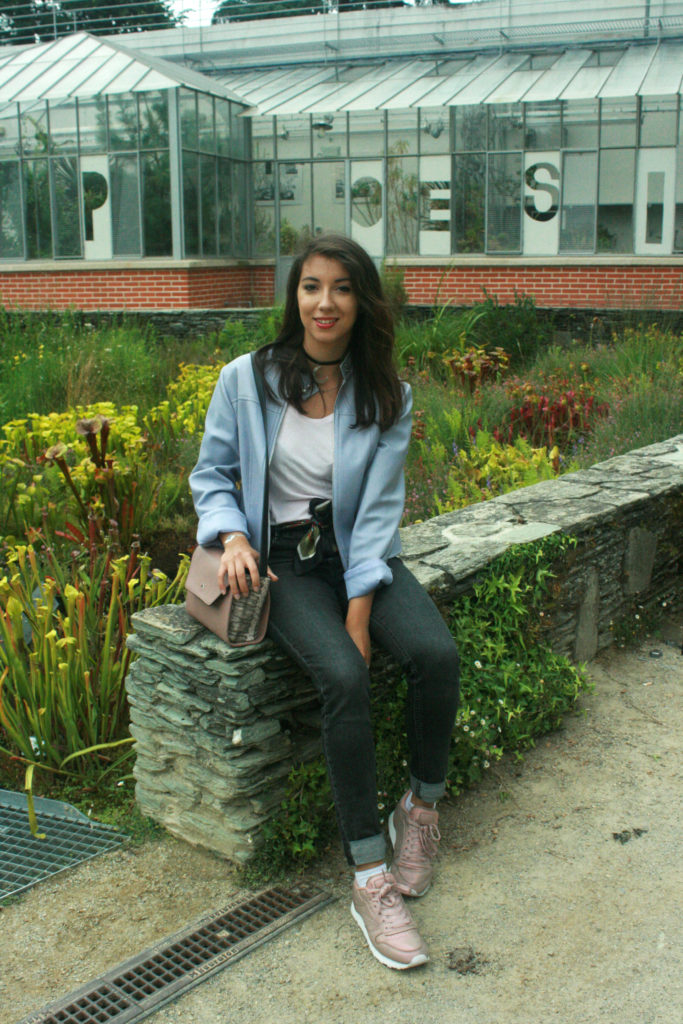 Photographe : Soukaïna