The total white look
The other day, I saw a fashion blog post featured on the first page of a blogging webzine. She was presenting her "total white look" and was super trendy by using very basic clothes. I told myself looking at her look "but I can totally recreate it myself!"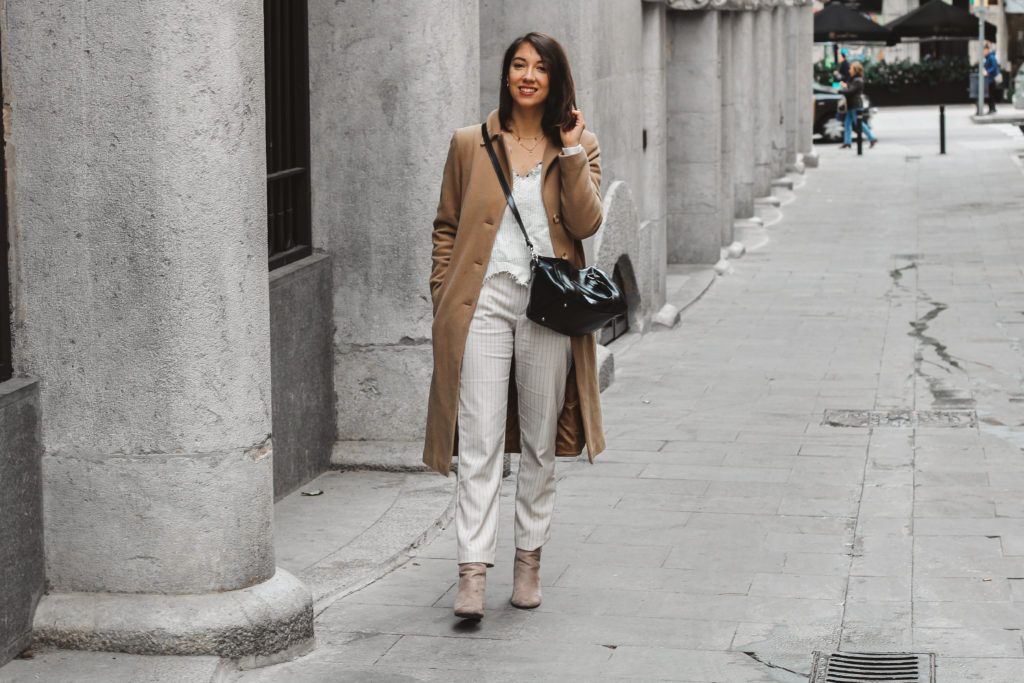 Blogging and looking at "other girls" looks, we are often tempted to buy: this last piece of clothing that's super trendy, that new pattern that's a must-have, this super cool brand… Yet, looking at this total white look, I told myself I could recreate it myself very easily with clothes I already had. This is what I've done and what I'm presenting you today!
My idea was to mix beige and white to recreate this impression of very light outfit. I associated a creamy striped pants with a trimmed white off shoulders jumper. Then, I put on my timeless beige coat from Damart (from 2015!) and my as old beige pair of boots from New Look. For instance, it had been years/months I hadn't worn those boots, coat and this bag, and the blog post of this blogger gave me the idea to associate all of them together.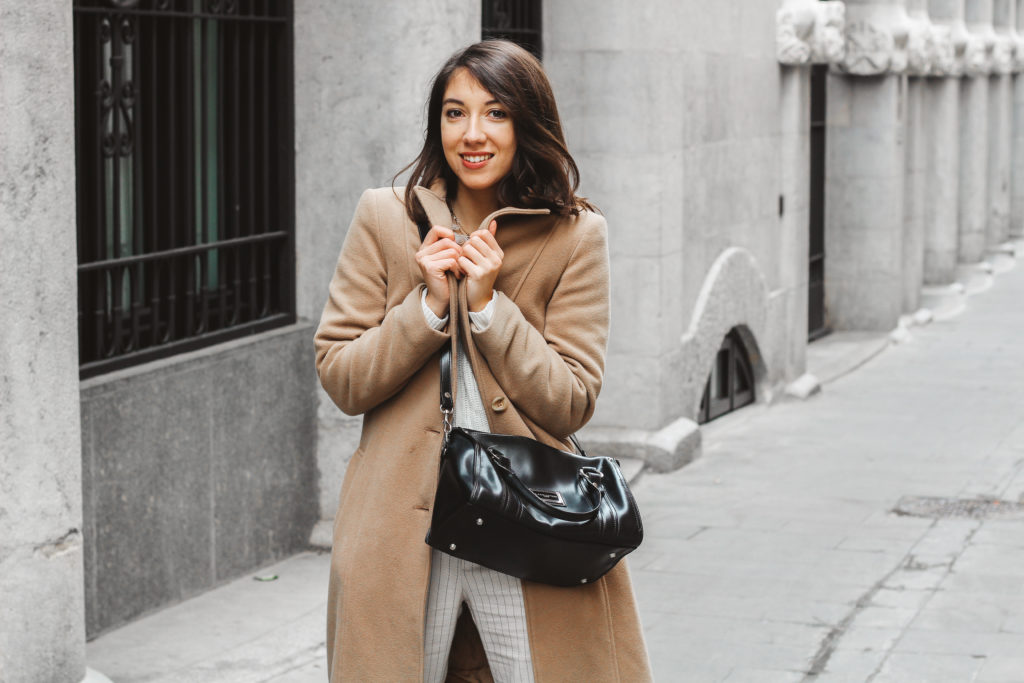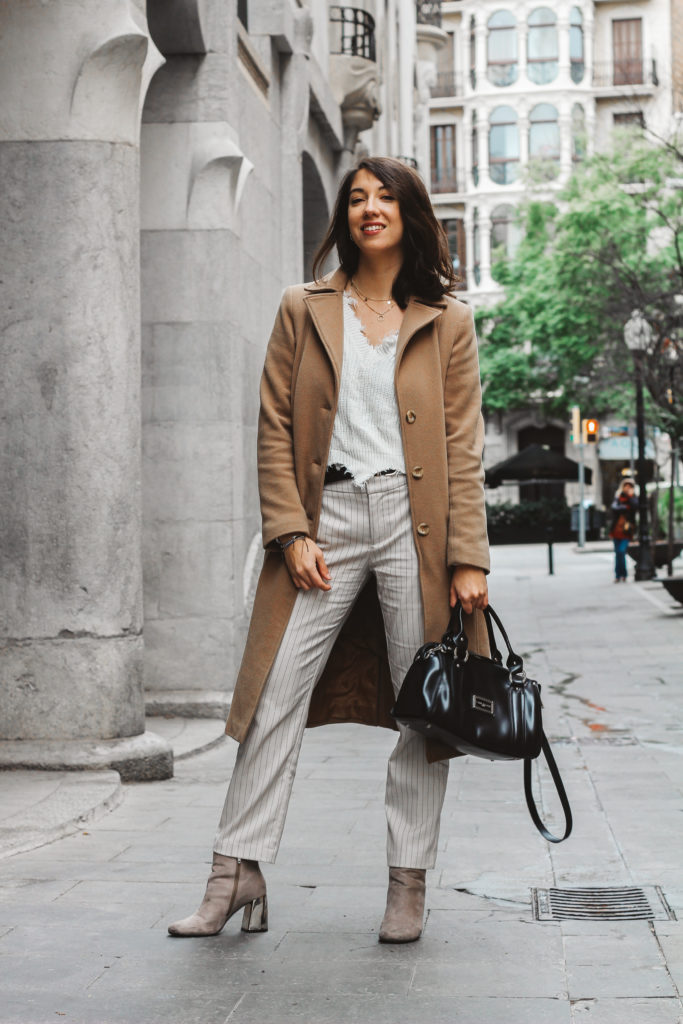 -SHOP THE LOOK-
Beige coat : Damart old (similar here or here)
Trimmed white jumper : SheIn
Striped white pants : Mango (sold out) (similar here or here)
Beige boots with golden heel : New Look (old) (similar here or here)
Bag : Lancaster (old)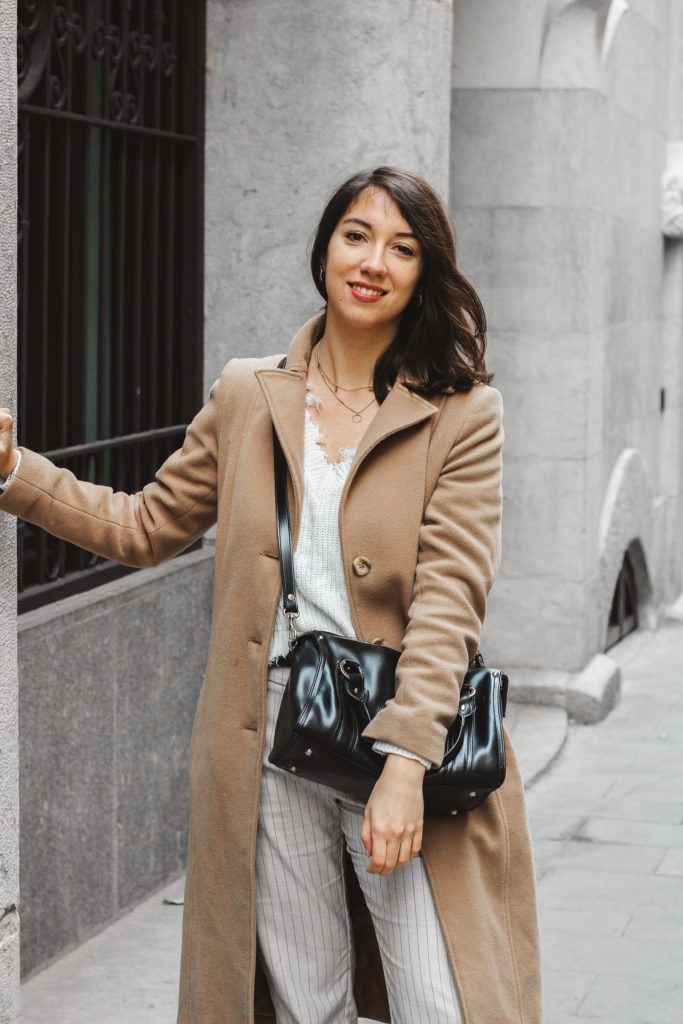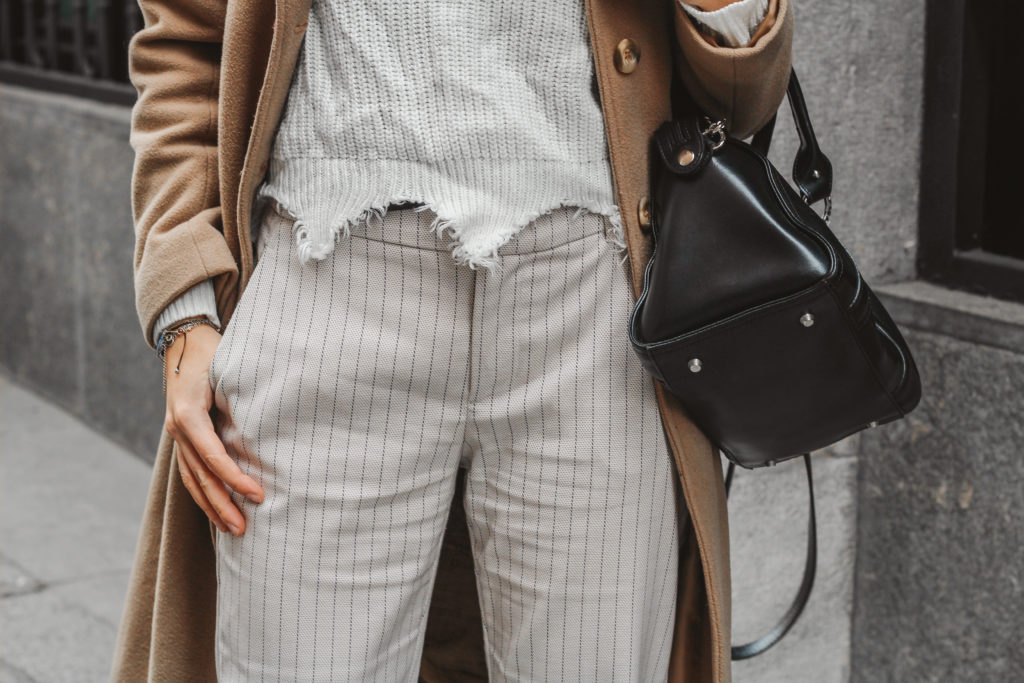 Finally, getting fashion inspiration from another blogger taught me two things: it reminded me how good sources of inspiration blogs can be to change a bit its style and dressing routine, but above all that you don't have to find super far! Sometimes, everything you need is already in your own wardrobe and you don't need to go shopping to create a very trendy outfit!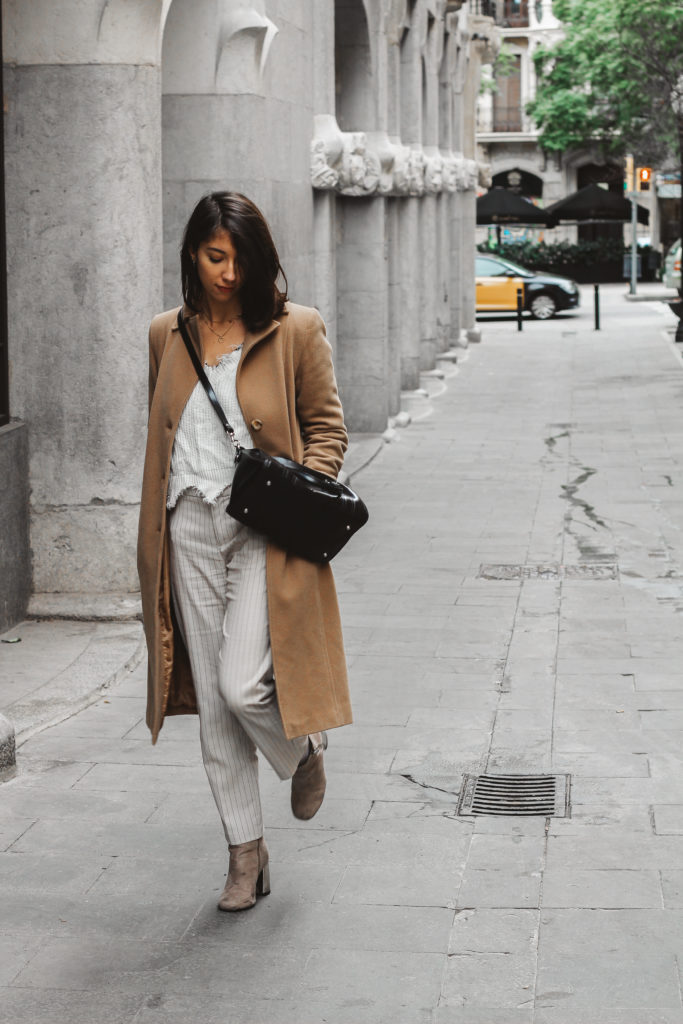 And you, did you already got inspiration from bloggers?