The ultimate fashion blogger accessory: the newsboy cap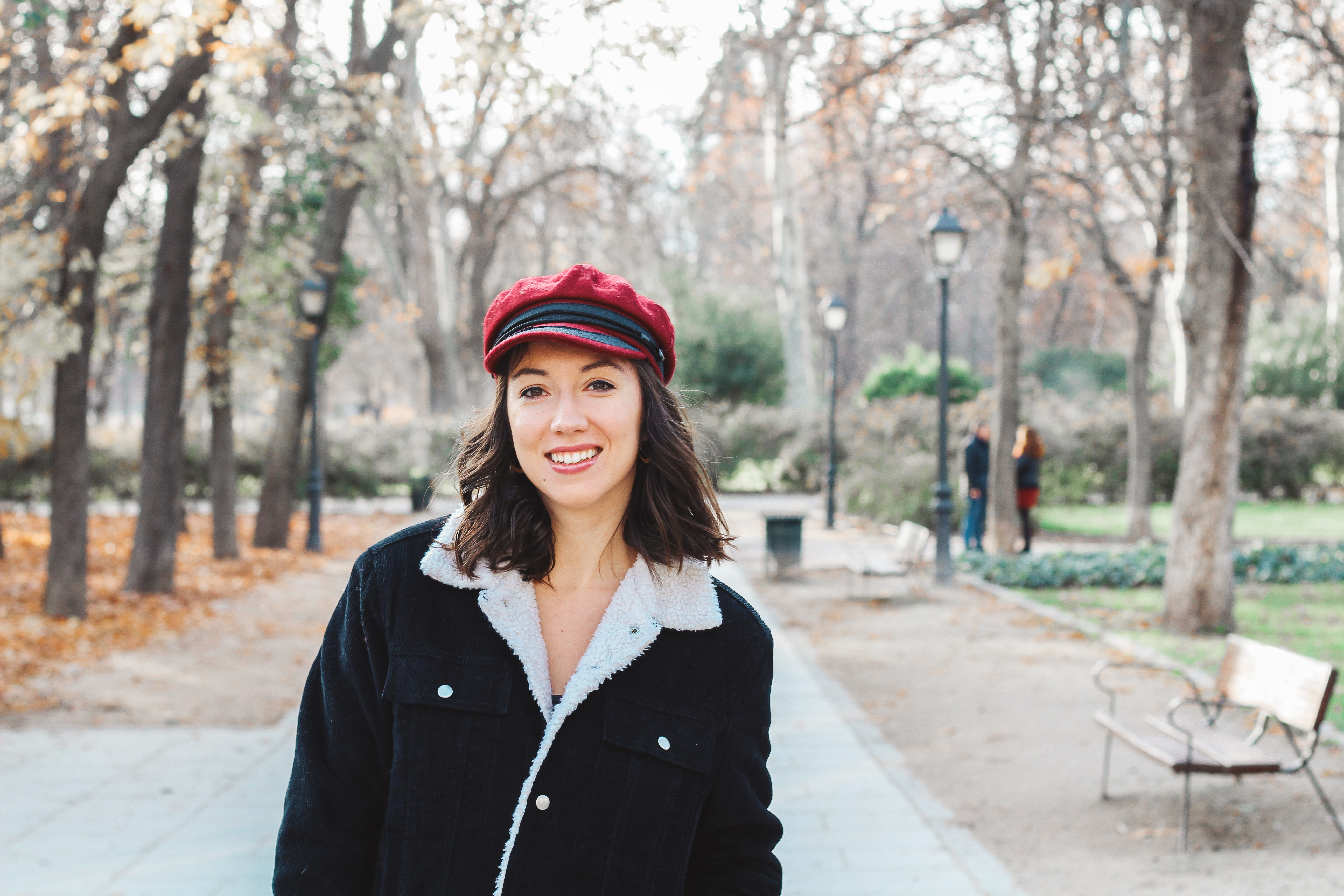 I had sworn not to fall for this trend, so when I saw that my sister had one, I yielded in. The woman newsboy cap has been THE must-have this winter for fashion bloggers and influencers but I decided not to buy one because I try to reduce my waste and clothes.
Read my article about my path to zero waste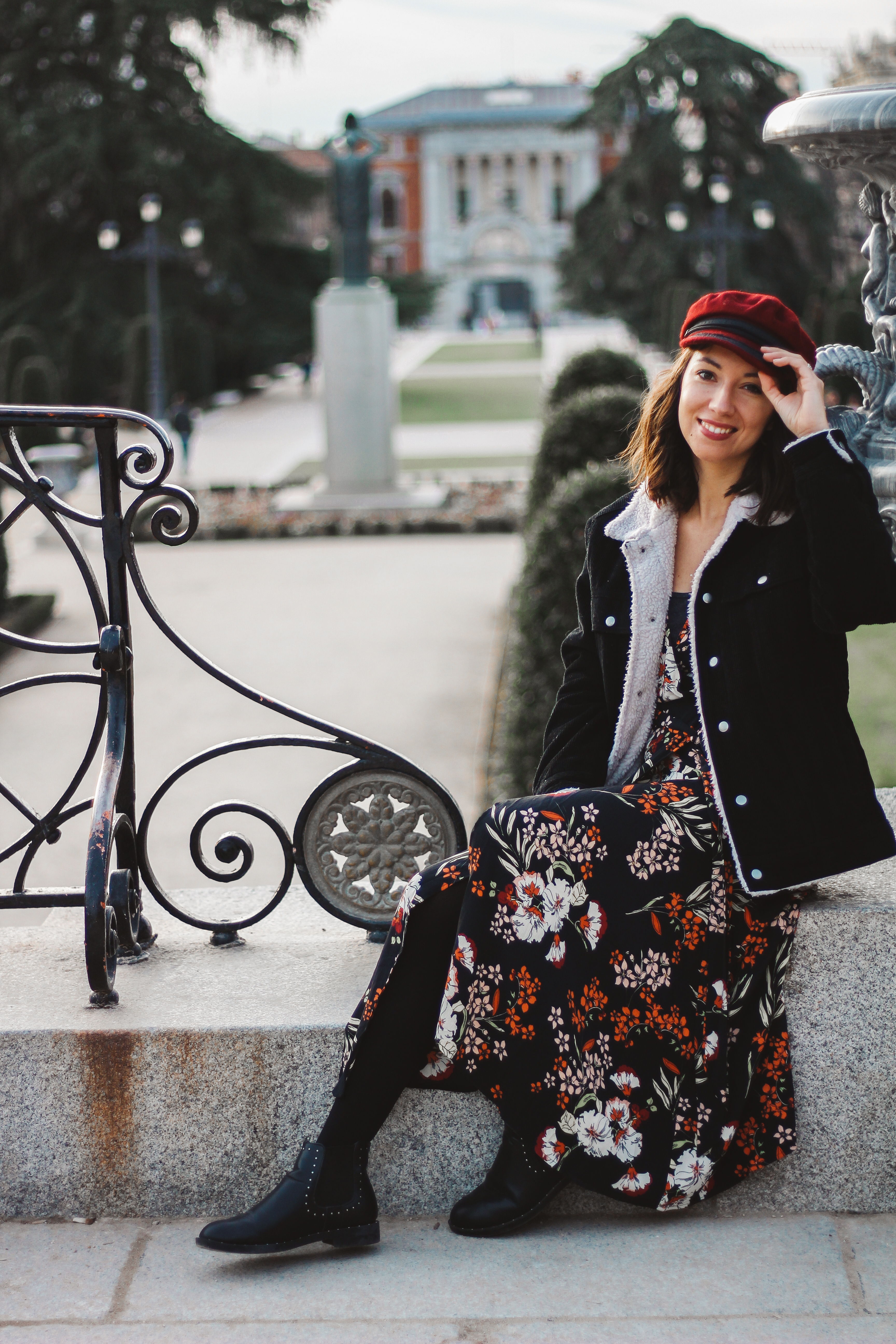 I was then very happy to borrow this one – vintage – to my sister for this photoshoot. In this occasion, the newsboy cap was the perfect last touch to complete my outfit of the day. It added a touch of style to match my long floral dress a bit hidden by my big black jacket, and kept my head warm in the very cold weather of Madrid!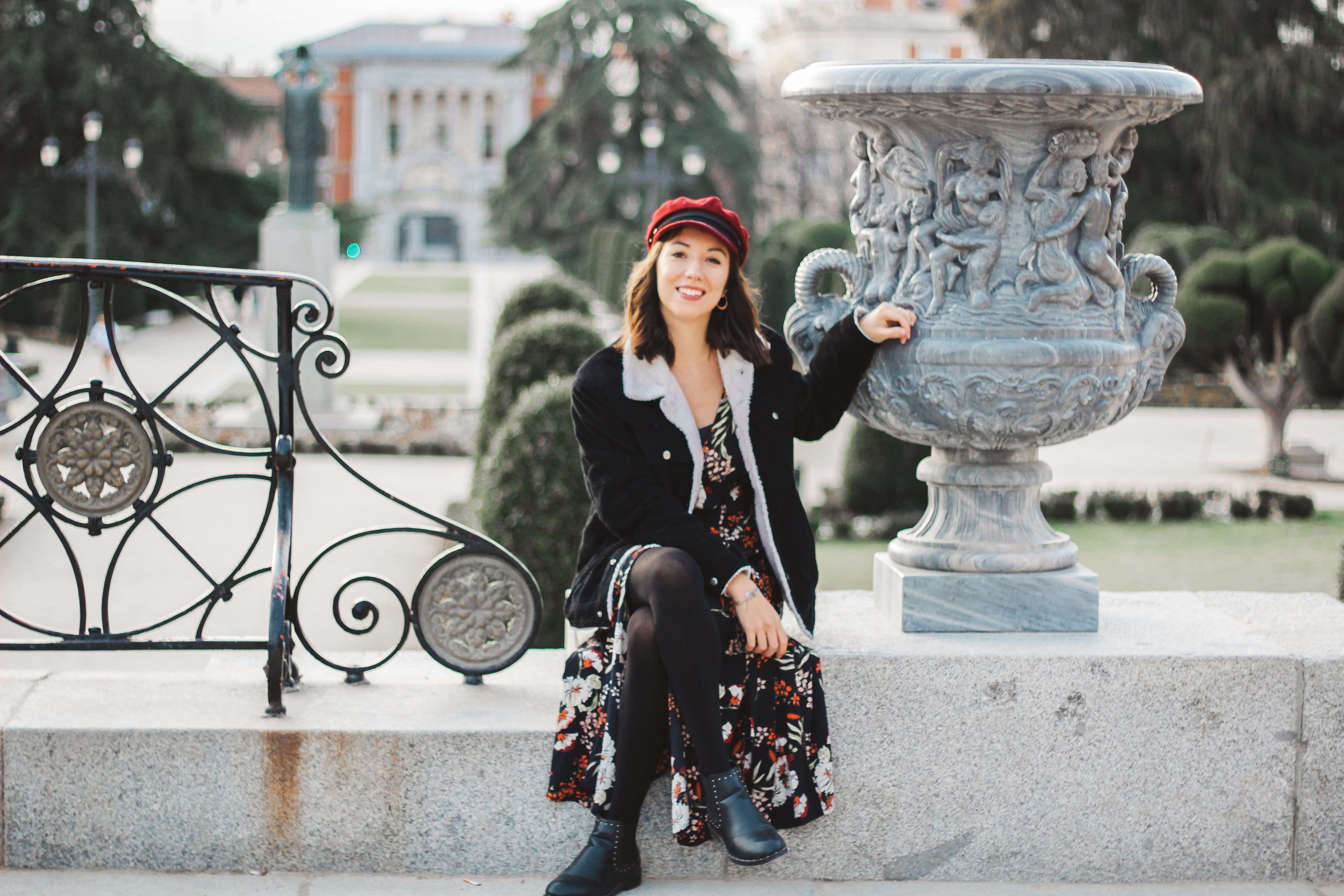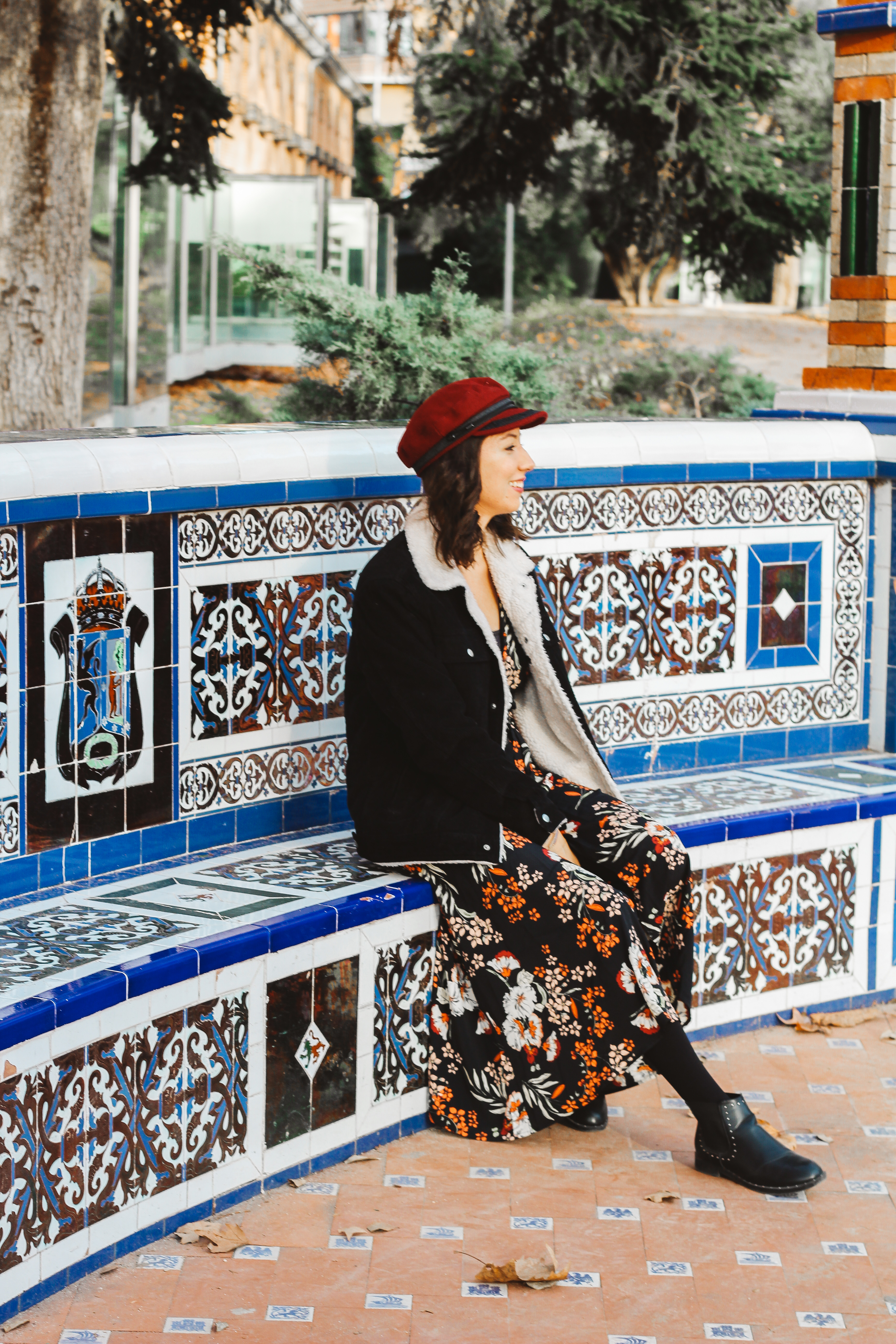 The dress I'm wearing comes from the shop a French Youtuber created, Ivylista. I wanted to try the brand of Caroline Bassac from Beauté Active as I follow her for while…but I have mixed feelings regarding her clothes! The dress is definitely super original and pretty but also super thin. I also bought an entire suit (pants+jacket) but the result is the same: original but super light and not the quality I would have expected for the price. In the end, I would say I like the clothes, but I don't think their price reflect their quality.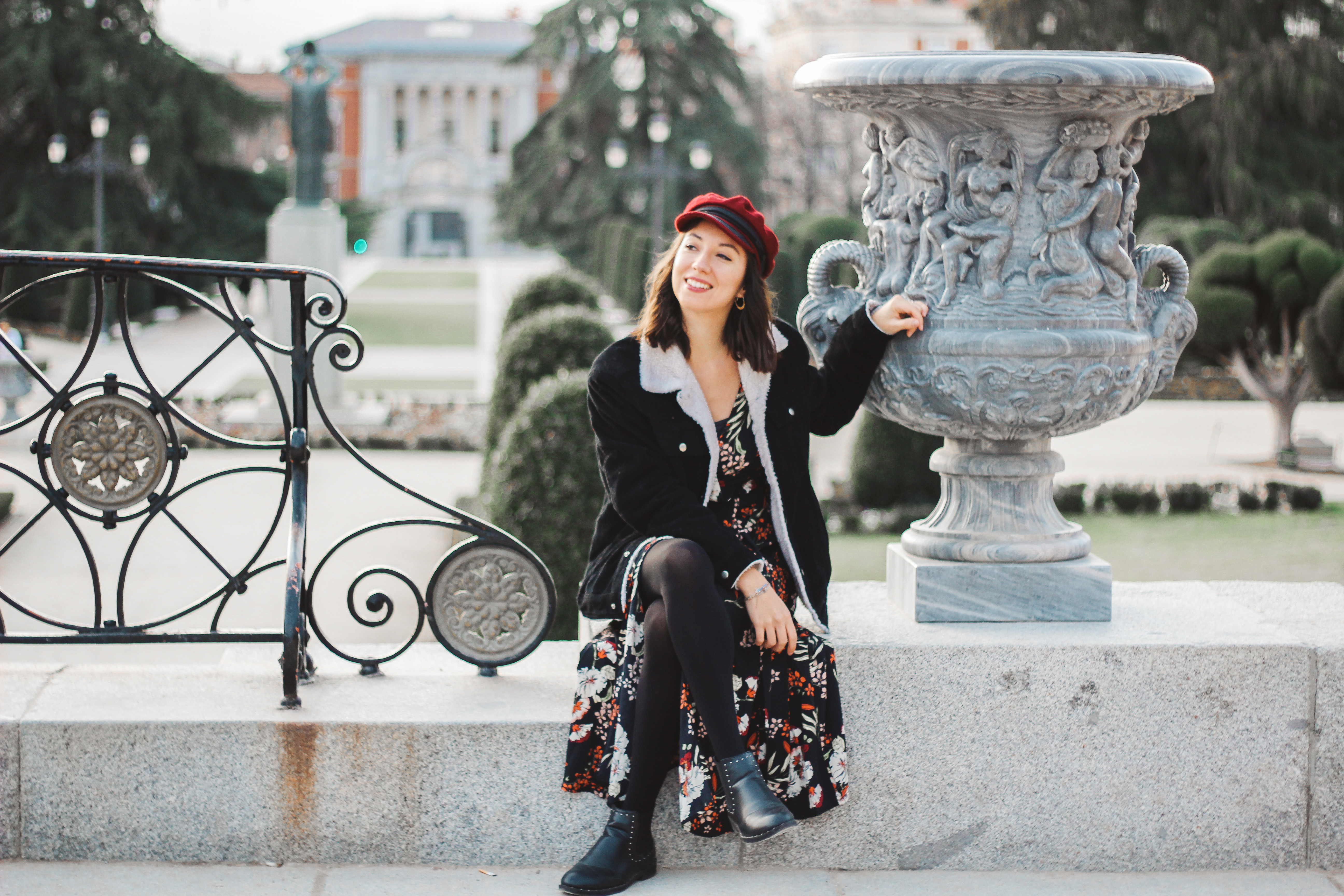 – SHOP THE LOOK –
Dress : Ivylista
Jacket : Bershka
Vintage Newsboy cap :  Hippy Market
Boots : Jennyfer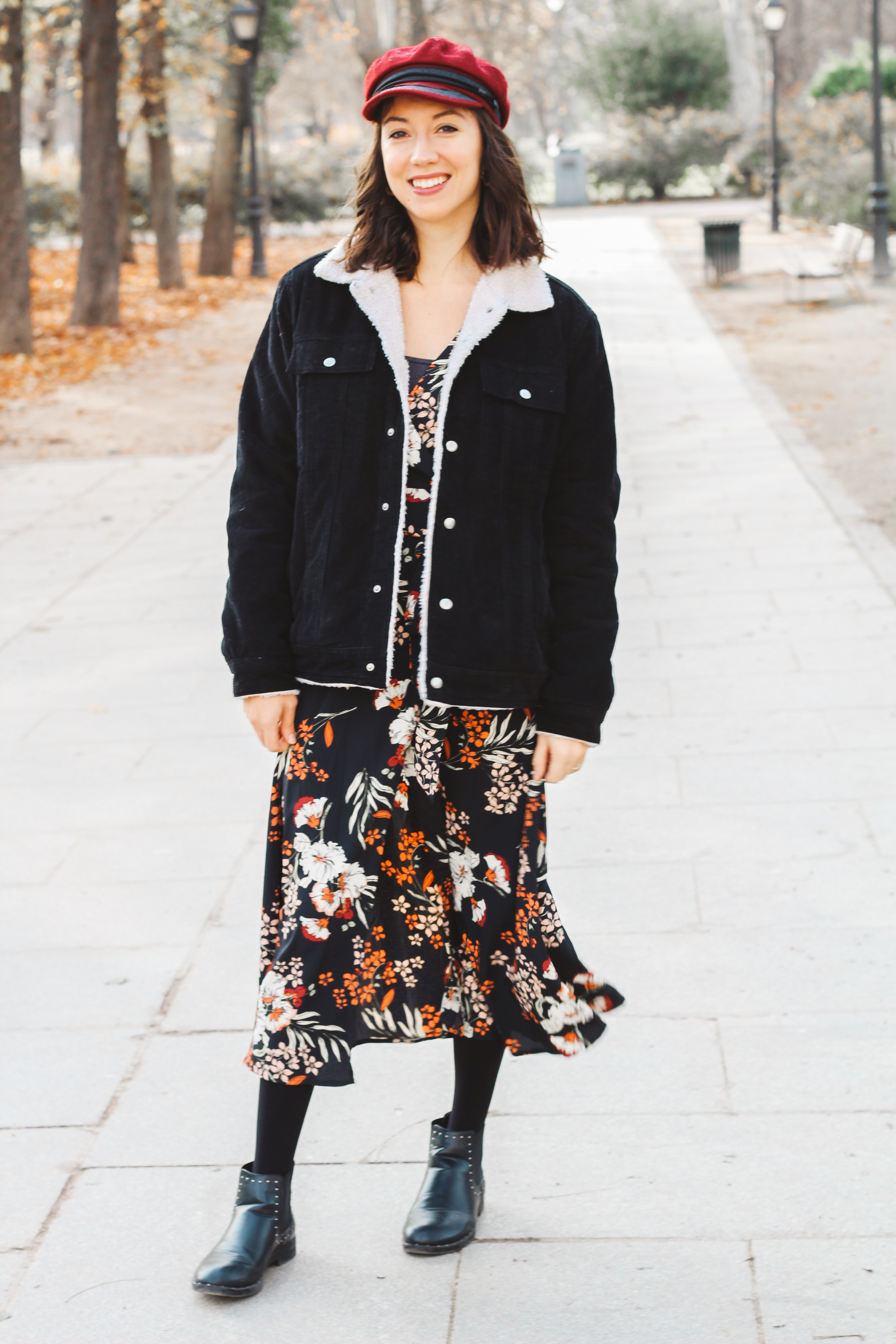 And you, did you buy a newsboy cap?