Vintage at the beach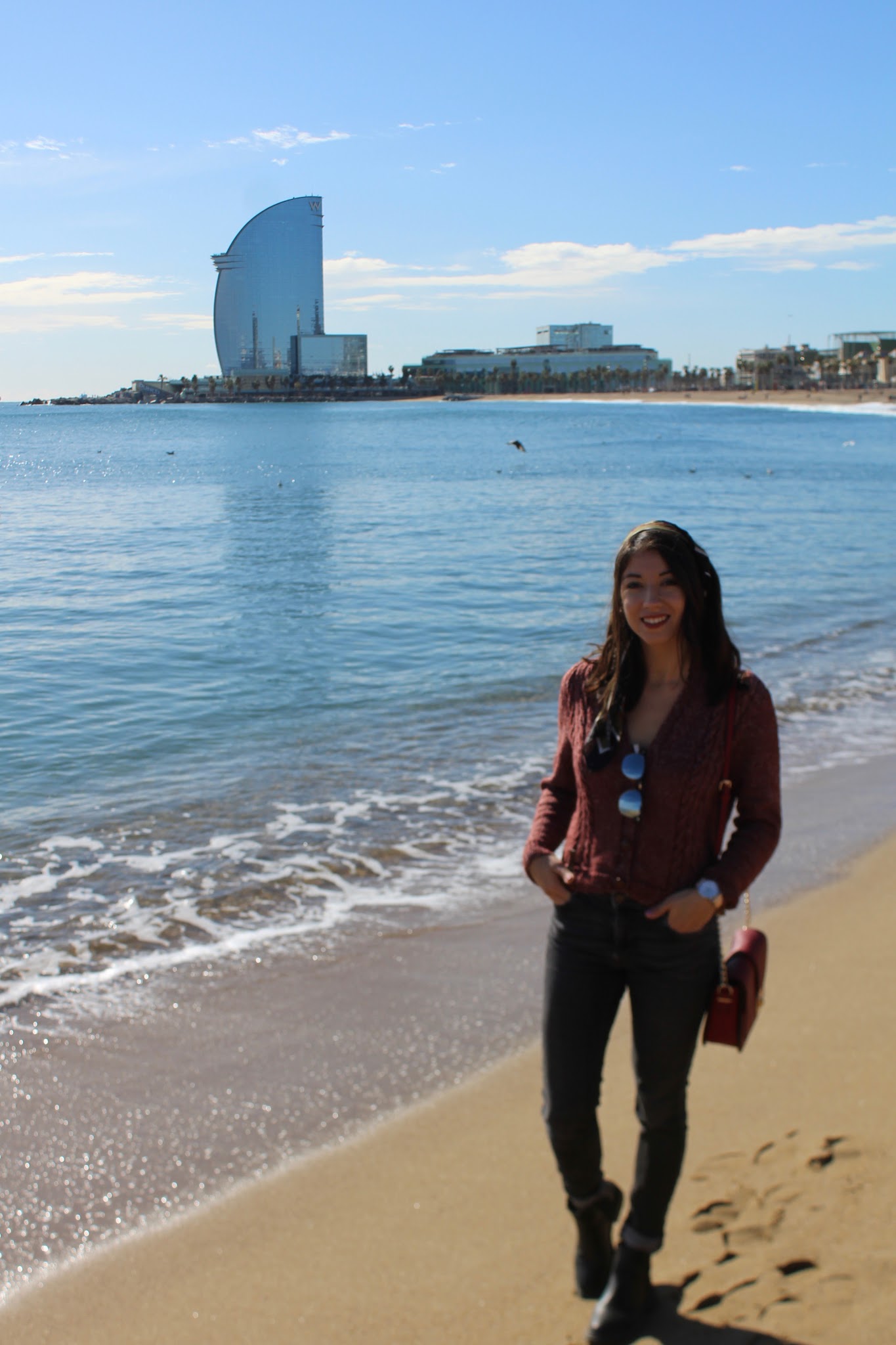 I always found that vintage clothing was a strength in a wardrobe, an unconditional way to be different. I was already telling you this two years ago in my "
how to buy in thrift shops
" guide. Clothes that you find in thrift shops change so much from clothes you can find in H&M, Zara, etc… You know they are unique, that they come from another period, yet they aren't that difficult to wear daily. Yes, but how ?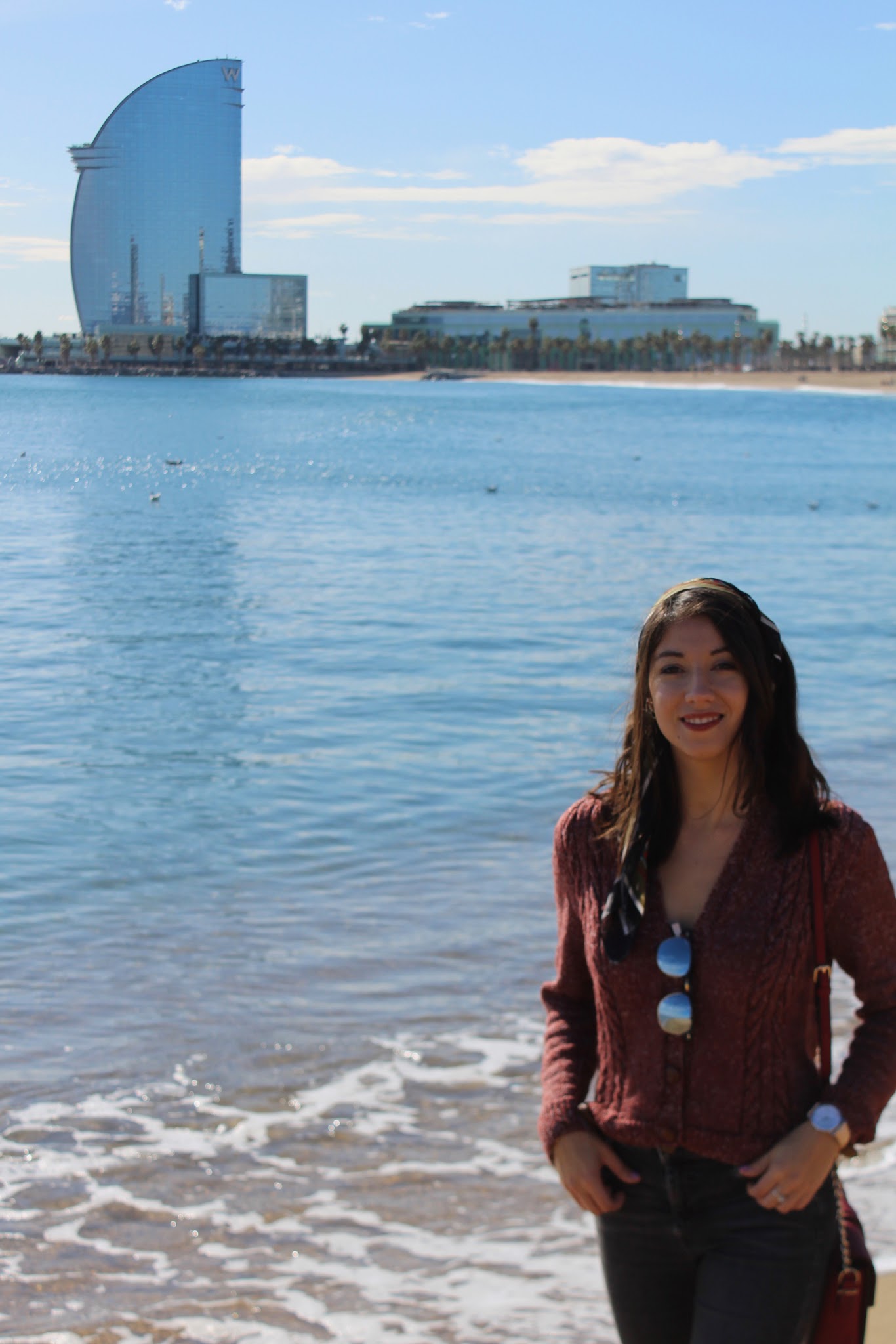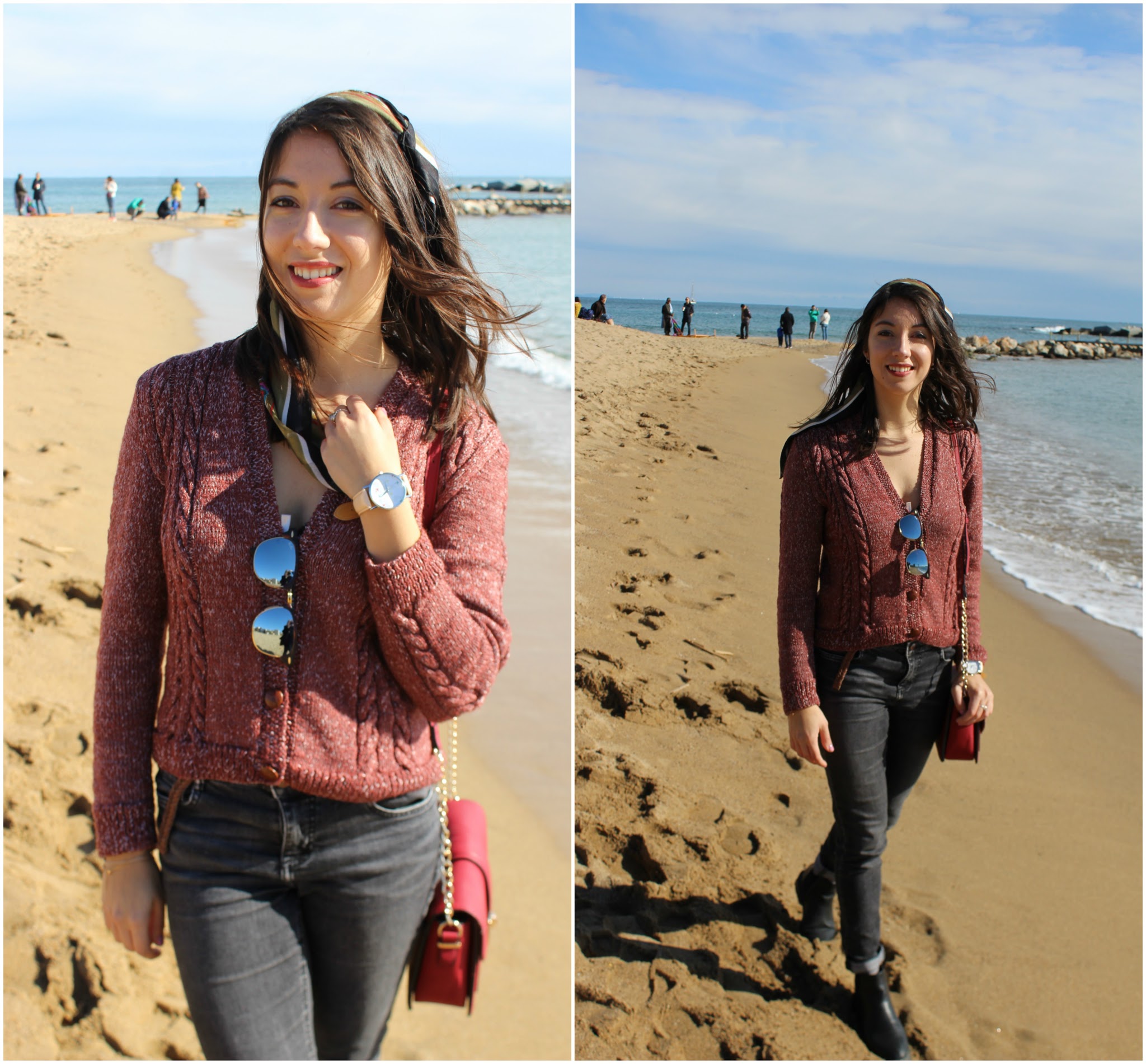 Let's take the case of this red cardigan I am wearing. On its hanger in the second hand market where I found it, it looked like a grandpa cardigan, not very modern nor glamourous. Yet, I gave it its chance because I instantly imagined it worn in modern outfits. Except its big brown buttons, the cardigan is pretty basic and can look like what you find in actual collections.
To make it more contemporary, I thought I had to wear it close with a tank top under, to create a V-line and thus make it more feminine. When I wear it opened, I privileged feminine clothes, such as V-neck or round neck tee-shirts, dresses or skirts. This helps very much to break the masculine and old side of the cardigan.
My advice n°1 is then this one : when you find basic vintage piece that's a bit masculine, favour associations with more feminine clothes (tops with necklines, dresses or skirts).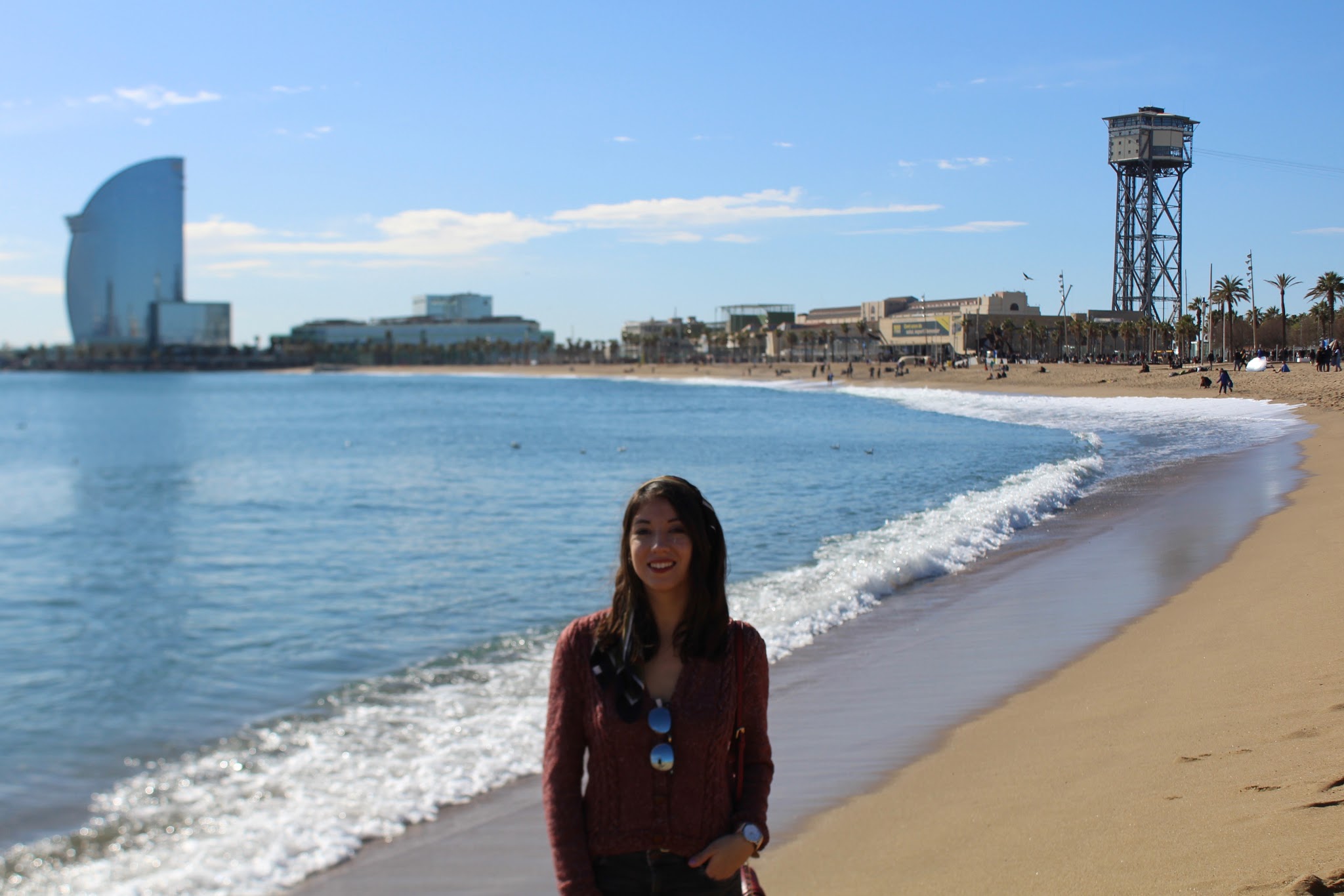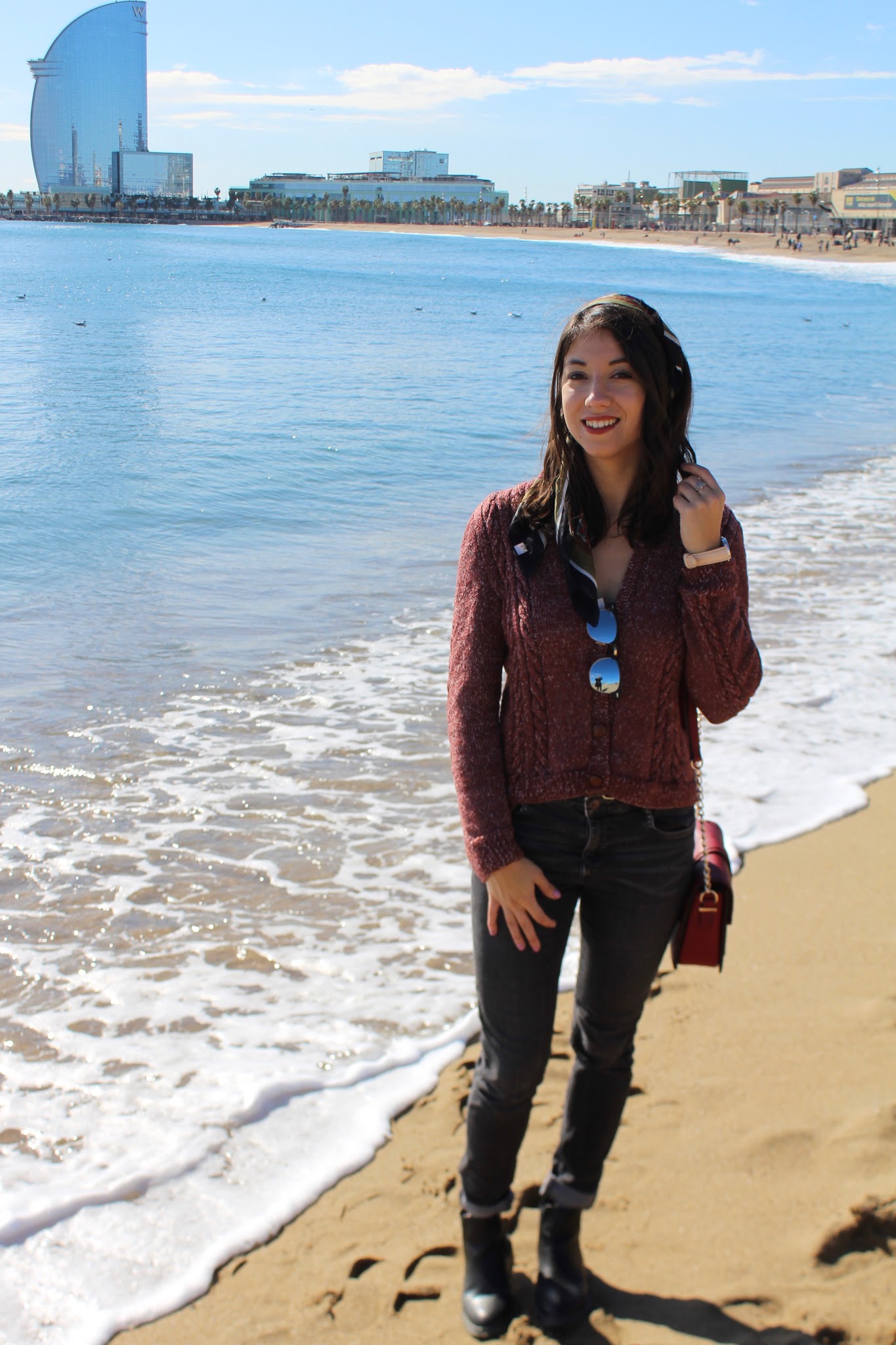 Finally, vintage fashion is also known for its unconventional clothes : fluorescent anoraks from the 90's, blazers with shoulder pieces, Christmas sweaters, colored sequin dresses, silk scarves… Don't prevent yourself from buying those items because they are unconventional. Trust me : I assure you the most crazy clothe can be worn in a daily outfit. I can prove this to you with my red, gold and black Christmas sweater, or my lilac leather jacket, that are two very unconventional vintage items that are yet part of my daily wardrobe outfit ! Everything can be worn if the rest of the outfit is more basic.
Here, my "outstanding" clothing piece is my headscarf. I found it on a vintage stand in Rotterdam's market for 2€. The chance I have is that headscarves and scarves are trending now, and I can easily find inspiration on Pinterest or Instagram on how to wear it. Today, I chose to wear it tied in my hair ; but I have also worn it tied as a belt around my waist, or around the neck. 

My advice n°2 is then : for offset clothes, associate them with more basic outfits, and find inspiration on Pinterest, Instagram, and even films or videoclips on how to wear them !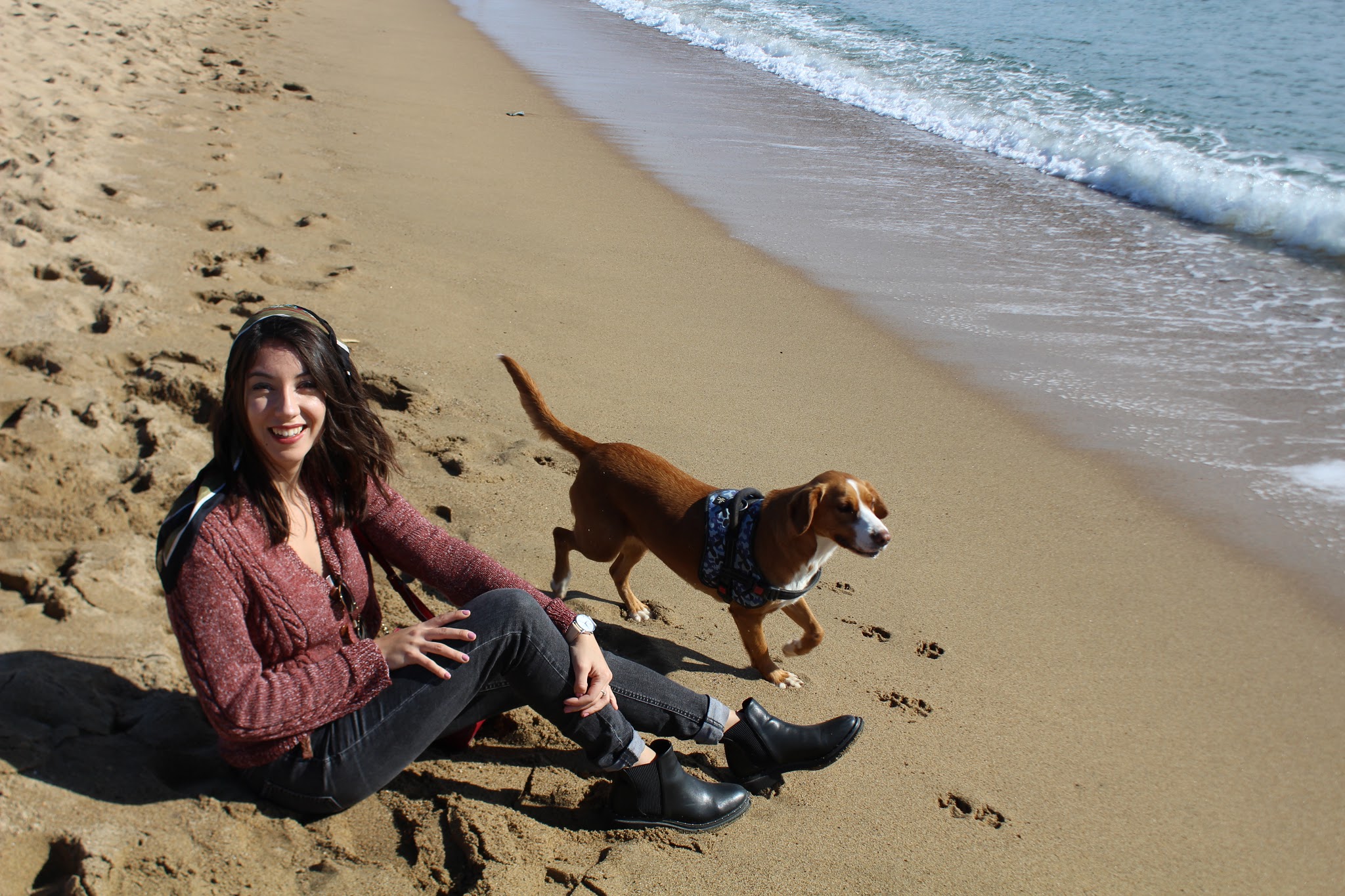 With those two advice, I really hope you will go for vintage fashion, which is to my mind, a true bonus to your outfits. It's not because a clothes comes from another century that it can't be worn now, for work, a party, or a stroll on the beach !