Wearing a pink dress for a wedding (+selection of dresses)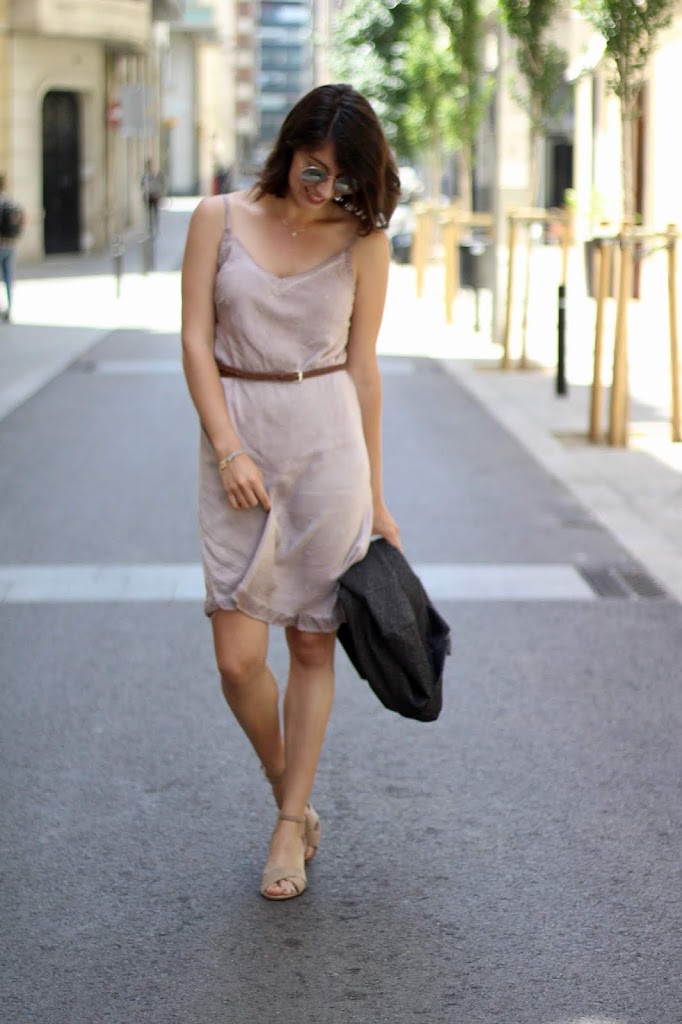 Oh, weddings ! They provoke true moments of joy when you learn the union of two friends, but also moments of panic when you have to find an outfit, and mostly when there is a dress code ! There is the pressure to have a pretty dress, but less pretty than the bride, to avoid white… what about pink ?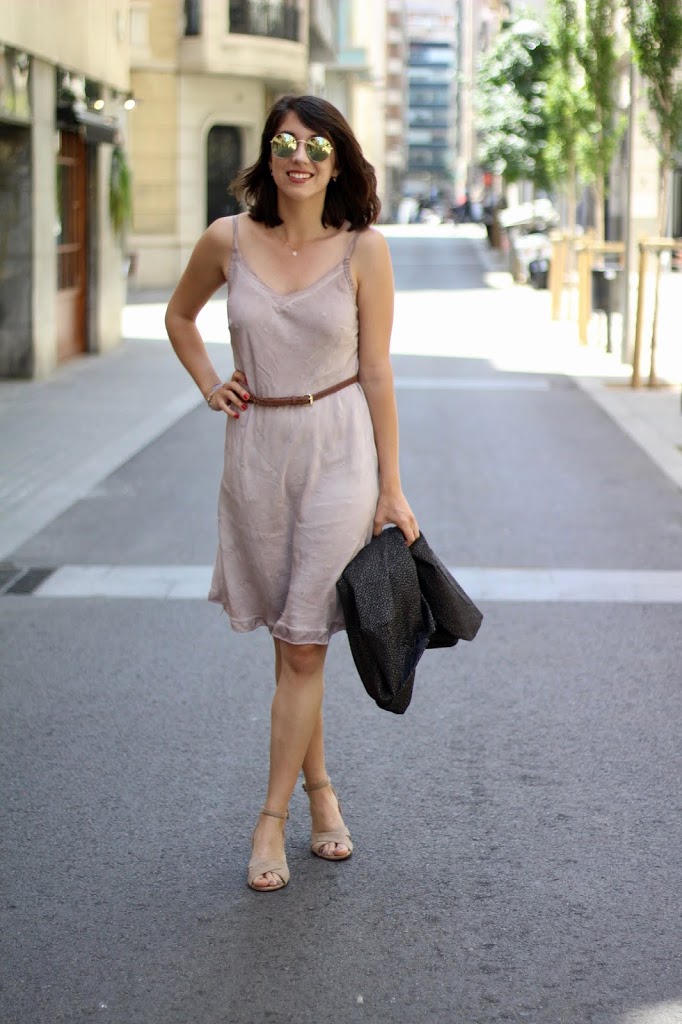 I found the dress I'm wearing in a small beach market in Spain. I found the dress very pretty with its sandy rose color and its super delicate V-neck, but however feared its "lingerie" look. I knew it was very chic and elegant, but I also knew it could look like a sleeping dress if not accessorized  Nevertheless, I brought it home, still wondering how I could wear it… When I paired it with a belt, I found !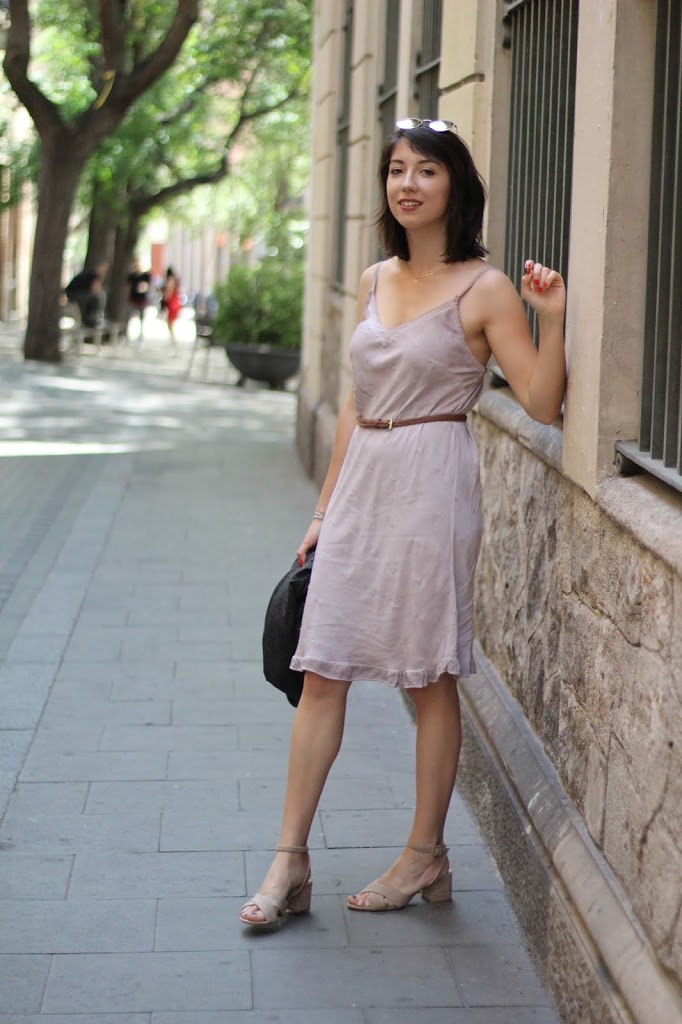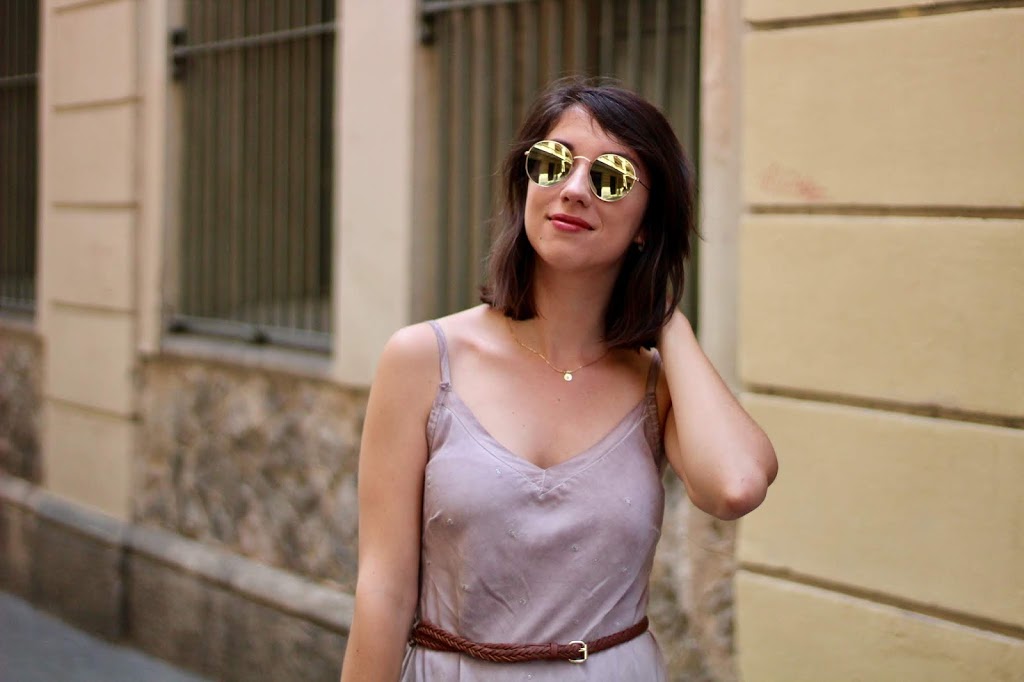 Worn with a belt, nude sandals and delicate jewels, the dress is perfect for a "wedding guest" outfit (and also a working girl one !). It gives a very simple yet chic look, and big advantage, it's very comfortable !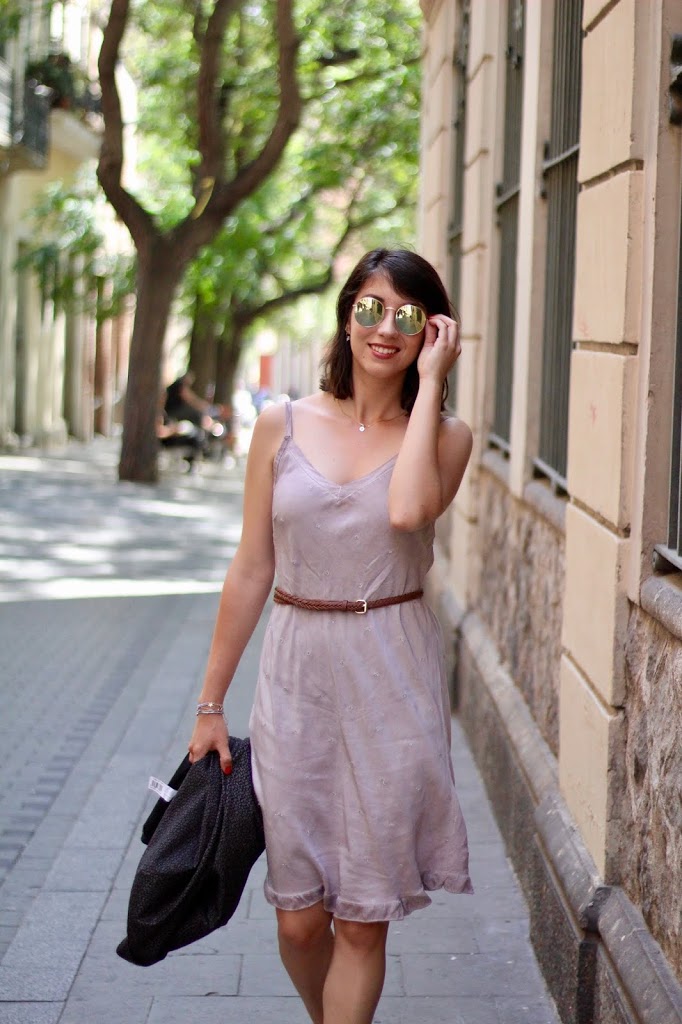 -SHOP THE LOOK-
Dress : local market, no brand
Necklace :
Savy
, Grace and Rose
Sunglasses : Vintage
Jacket : Monoprix
As this dress was found on a local market, I put you here similar dresses I found to adopt a wedding guest look in pink.
MA SELECTION :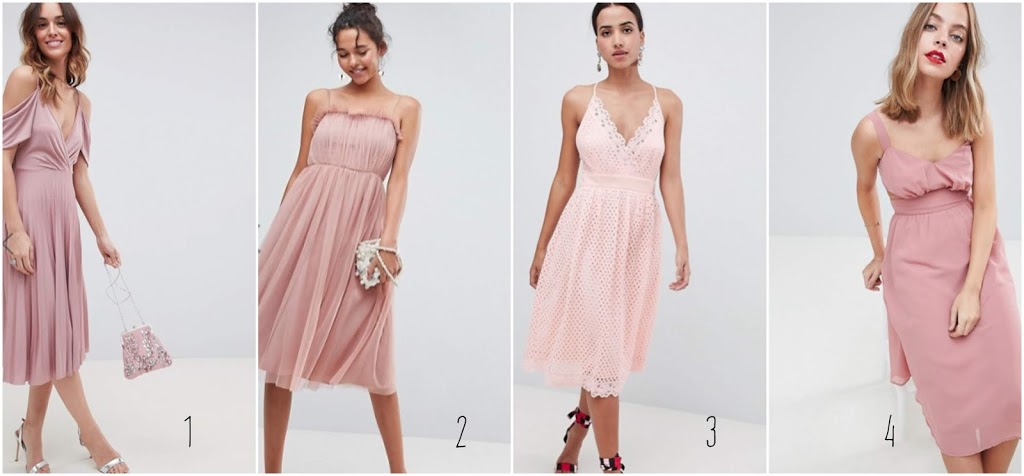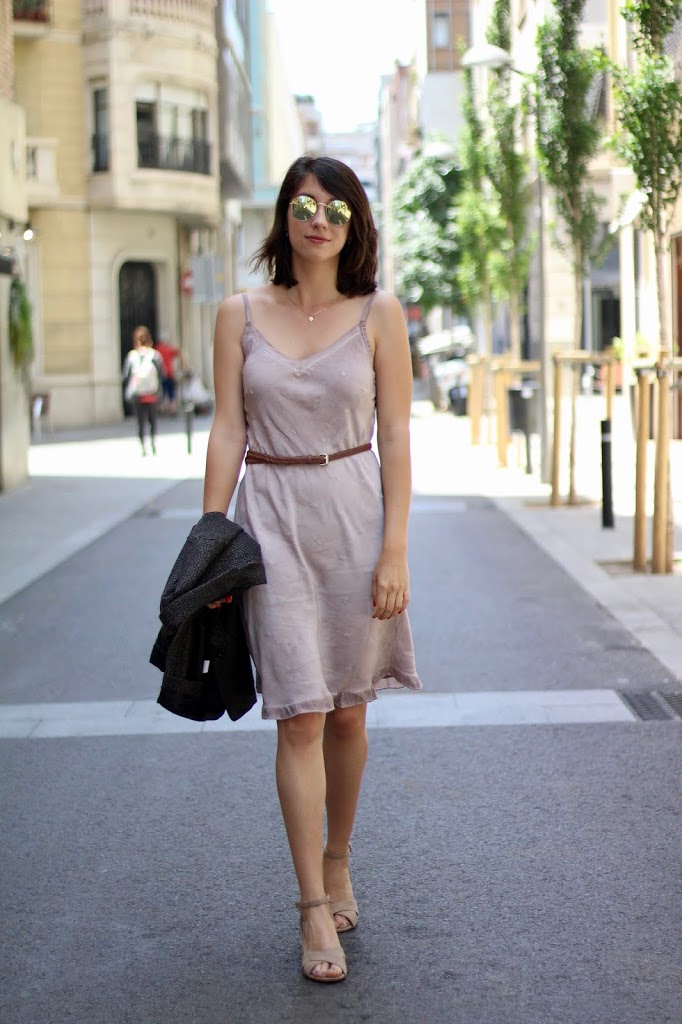 Whatever dress you prefer, you can take my selection and this look as an inspiration for your wedding guest outfit. I hope however this will give you the necessary inspiration to shine at the wedding 😉