Where to eat in Barcelona #6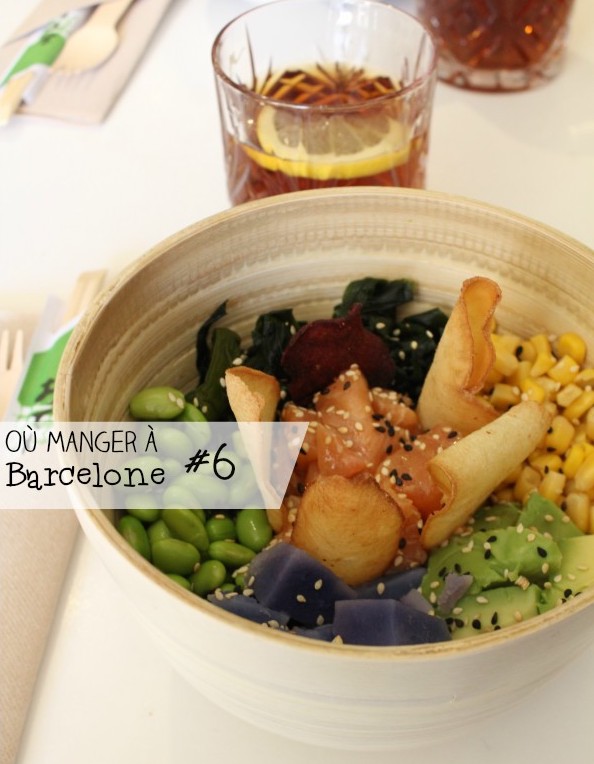 Vous allez sur Barcelone bientôt et vous cherchez un endroit où manger la meilleure des tortillas ? Faire healthy et branché pour faire un brunch ? Manger un Poké bowl ? Prendre un cocktail fancy ? Suivez le guide, je vous emmène dans 5 restaurants de Barcelone que j'ai testé et approuvé !
Lulu Barcelona, the healthy brunch
You love porridge, granola and açaí bowl for brunch ? Then Lulu Barcelona is the place for you ! This tiny restaurant located in the Born is specialized in brunches, snacks and healthy breaks. I recommend you their green avocado smoothie, their applesauce porridge and their croissant. You may go there soon to have a seat, or wait a bit. The bonus if you don't speak good spanish is that all their staff almost is from abroad and speak perfect English !
L'adresse, por favor ? Av. del Marquès de l'Argentera, 7, 08003 Barcelona
Oliver, le poké bowl hawaïen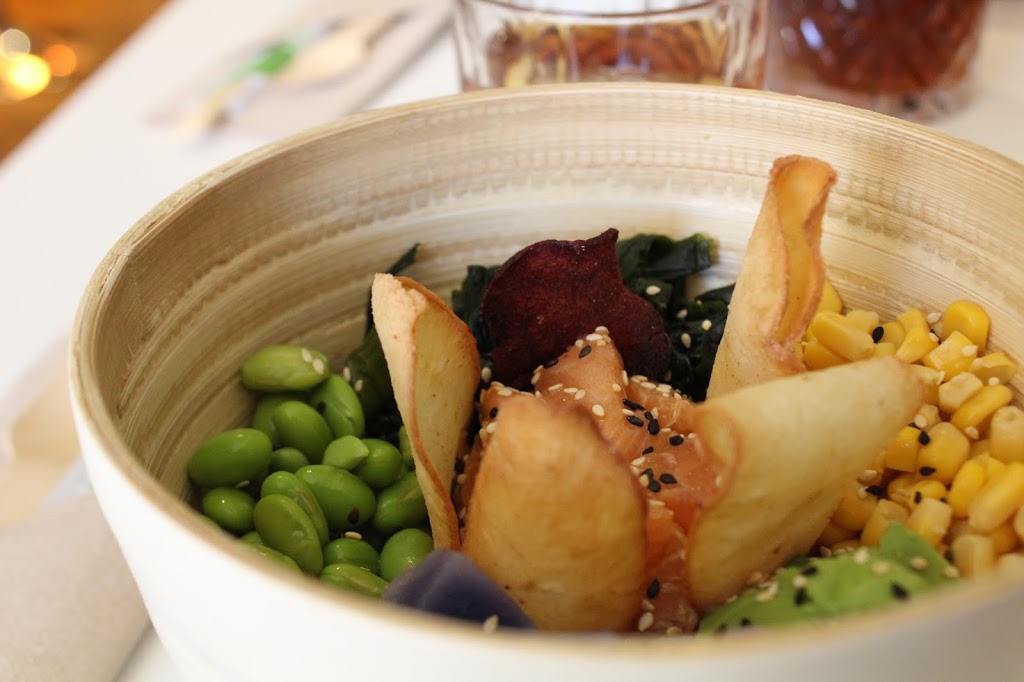 You love discovering new flavors and do your own meals ? You might love Oliver and its Poke Bowl like I do. This concept of healthy bowl brought from Hawaii mixes cold rice, fresh veggies and raw fish for a meal full of energy and healthiness. I am personally a fan ! For 9,90 euros, you can choose the Poke Bowl designed by the team, or compose the one of your drames ! (Rice + veggies + fish + topping + sauces). It's original, fun to do, and delicious ! (And a big applause for the staff that is always so nice !)
L'adresse, por favor ? Calle Pla de Palau, 12, 08003 Barcelona
Mudanzas, le bar jazzy

Wanna have a fancy cocktail in a jazzy bar ? Mudanzas, a small bar located in the Born, can be the place for you ! I tested their White Russian, and approved !
L'adresse, por favor ? Carrer de la Vidriera, 15, 08003 Barcelona
Casa Nova, la meilleure des tortillas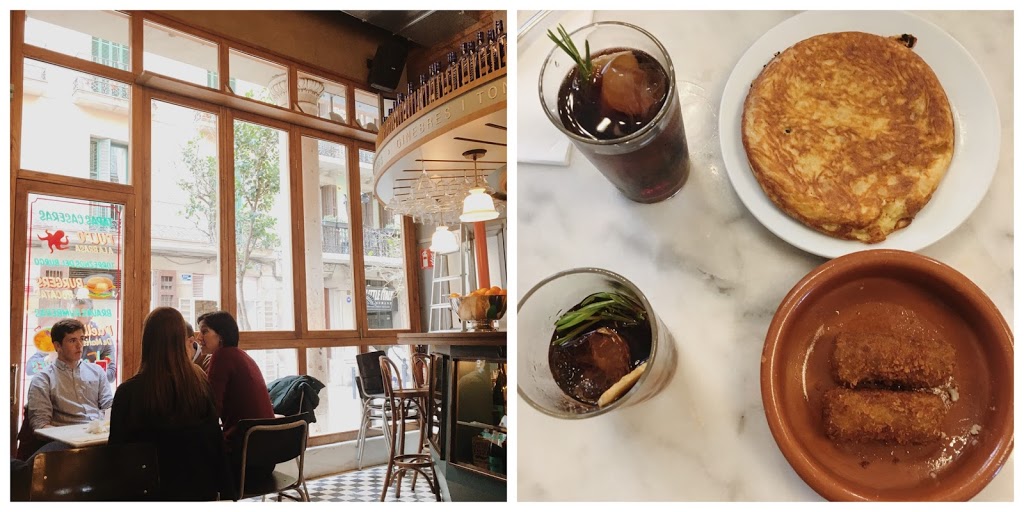 Even after one year and six months here, I still can fin great tapas places… And luckily ! The last I found was right at the corner of my place. Casa Nova is a warm bar/restaurant that offers good traditional tapas. I love their authentic and "bistrot" like decoration… and their tortilla, melting in the inside, the best it could be cooked !
 L'adresse, por favor ? Passeig del Born, 27, 08003 Barcelona
Chen Ji, la cantine chinoise d'Ali Bei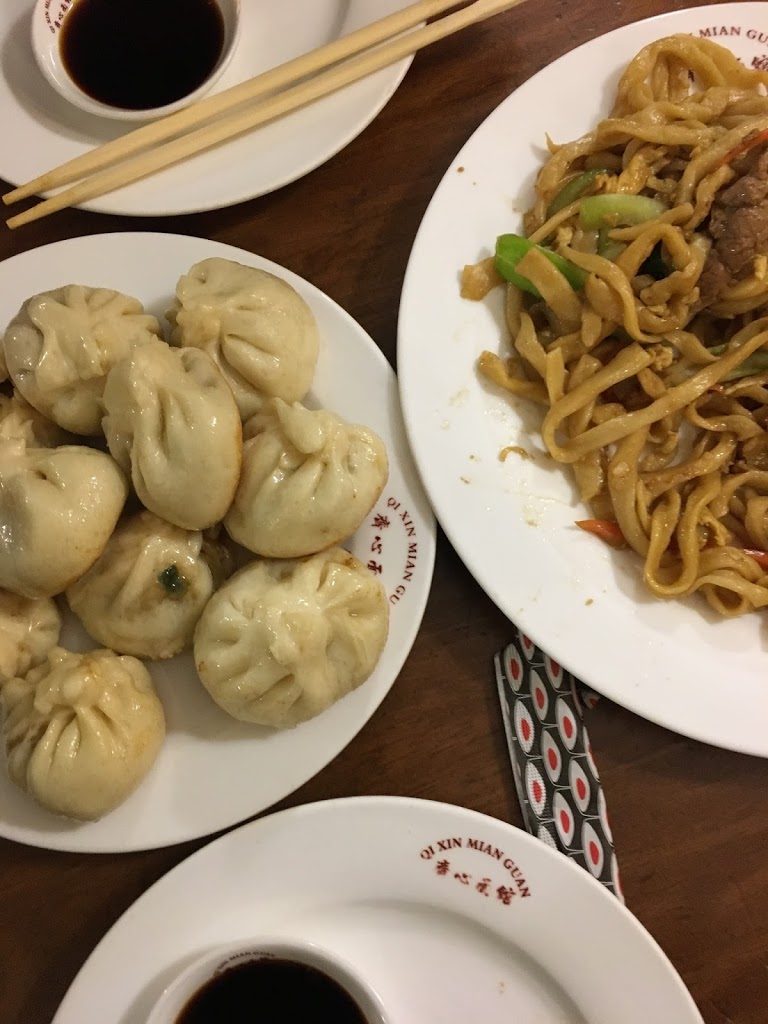 If you want to eat good Chinese food, go in the Arc de Triumph district. At Chen Ji, you will be able to eat all your favorite Chinese dishes (dumplings, noodles, tofu and veggies soups) but mostly discover delicious unknown Chinese meals ! Everything for a very small price. The only drawback ? It's so good it's always full ! But wait a bit, it's worth it ! 😉
L'adresse, por favor ? Carrer d'Ali Bei, 65, 0813, Barcelona
Alors, quel restaurant allez-vous tester ?