Where to eat in Barcelona #8
Your favorite article is back : I give you once again my favorite restaurants in Barcelona! I hadn't forgotten, I just took my time to try out new places and carefully note them down 🙂 Without further due, here are my 5 best restaurants of Barcelona of the day :  a vegan brunch, a very catalan restaurant, an authentic tapas bar, a tasty greek place and a small salads and bagels place!
Rawmantics : the cheapest brunch of Barcelona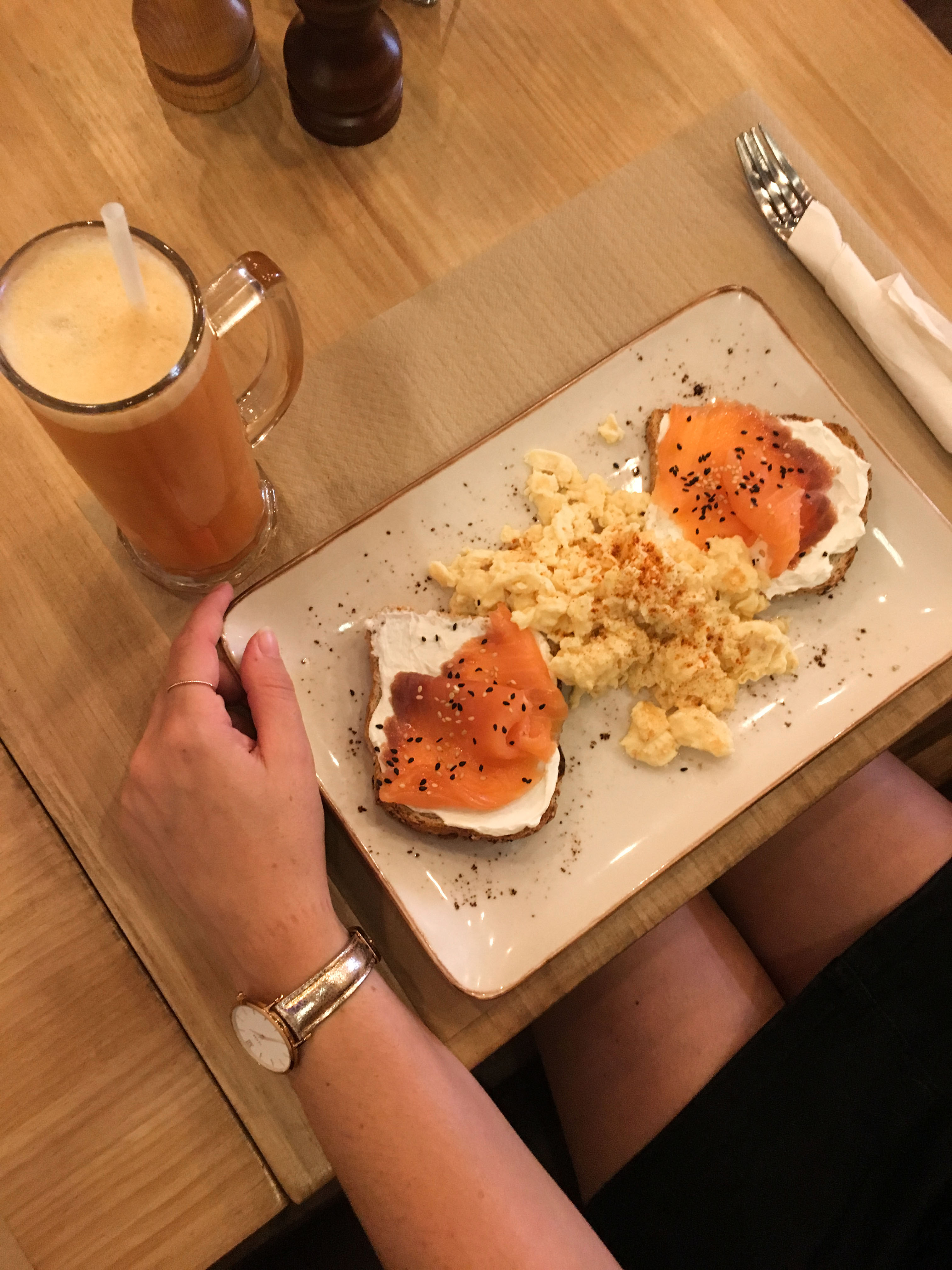 I discovered this place thanks to my friend Letizia Barcelona. If you don't follow her, she is the QUEEN of good restaurants in Barcelona! At Rawmantics, you'll find brunches for very small prices. 4€ the avocado or fruits and cream toasts, 5€ the pancakes (chocolate, simple, or with banana ice cream), 4€ the fresh juices… Prices at Rawmantics are hard to beat, and everything is fresh and tasty. Portions are small, but then it's the perfect excuse to have a meal + dessert!
Where, por favor ? Passeig de Sant Joan, 103, 08037 Barcelona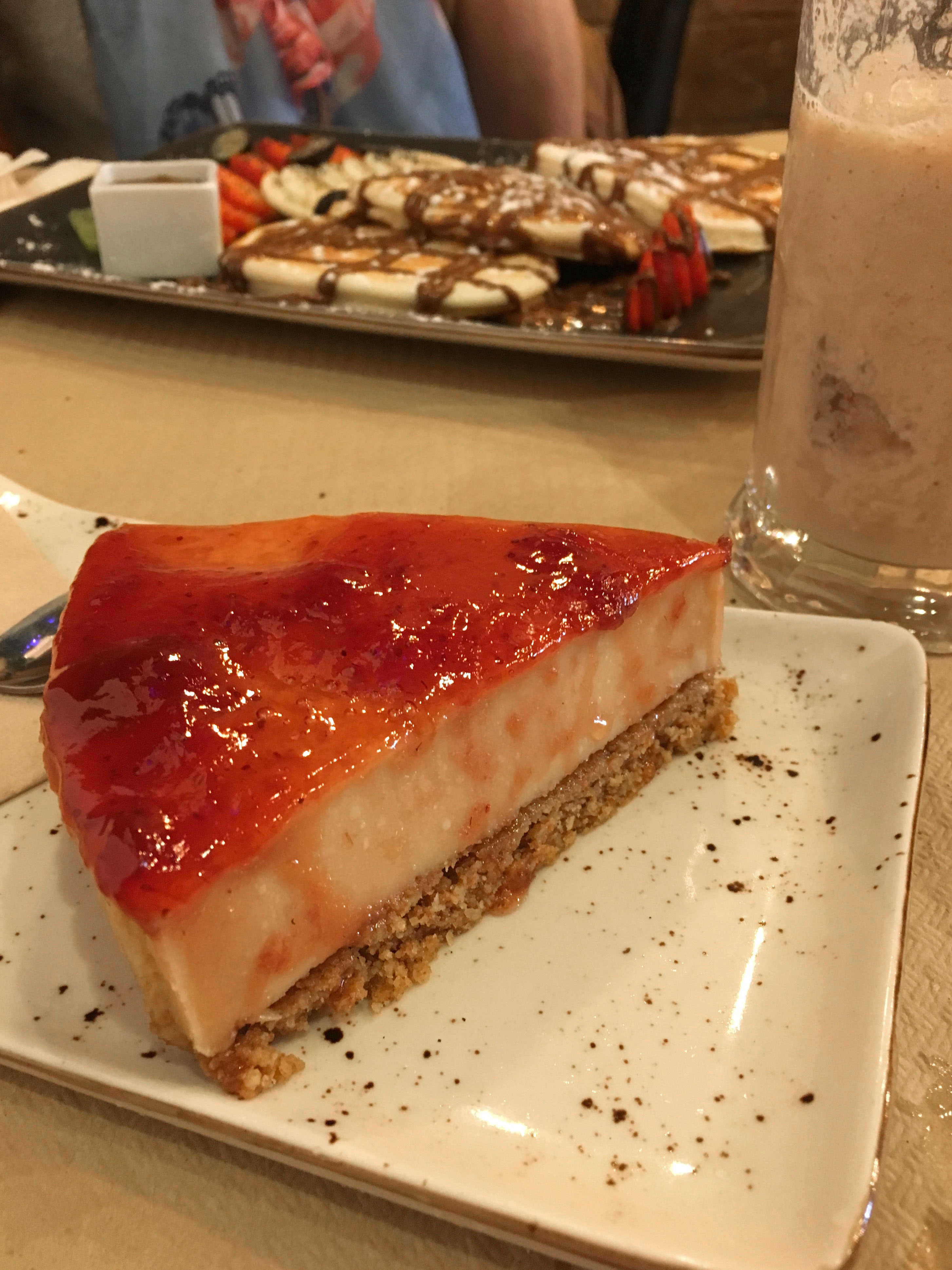 Pla de la Garsa : the perfect catalan cuisine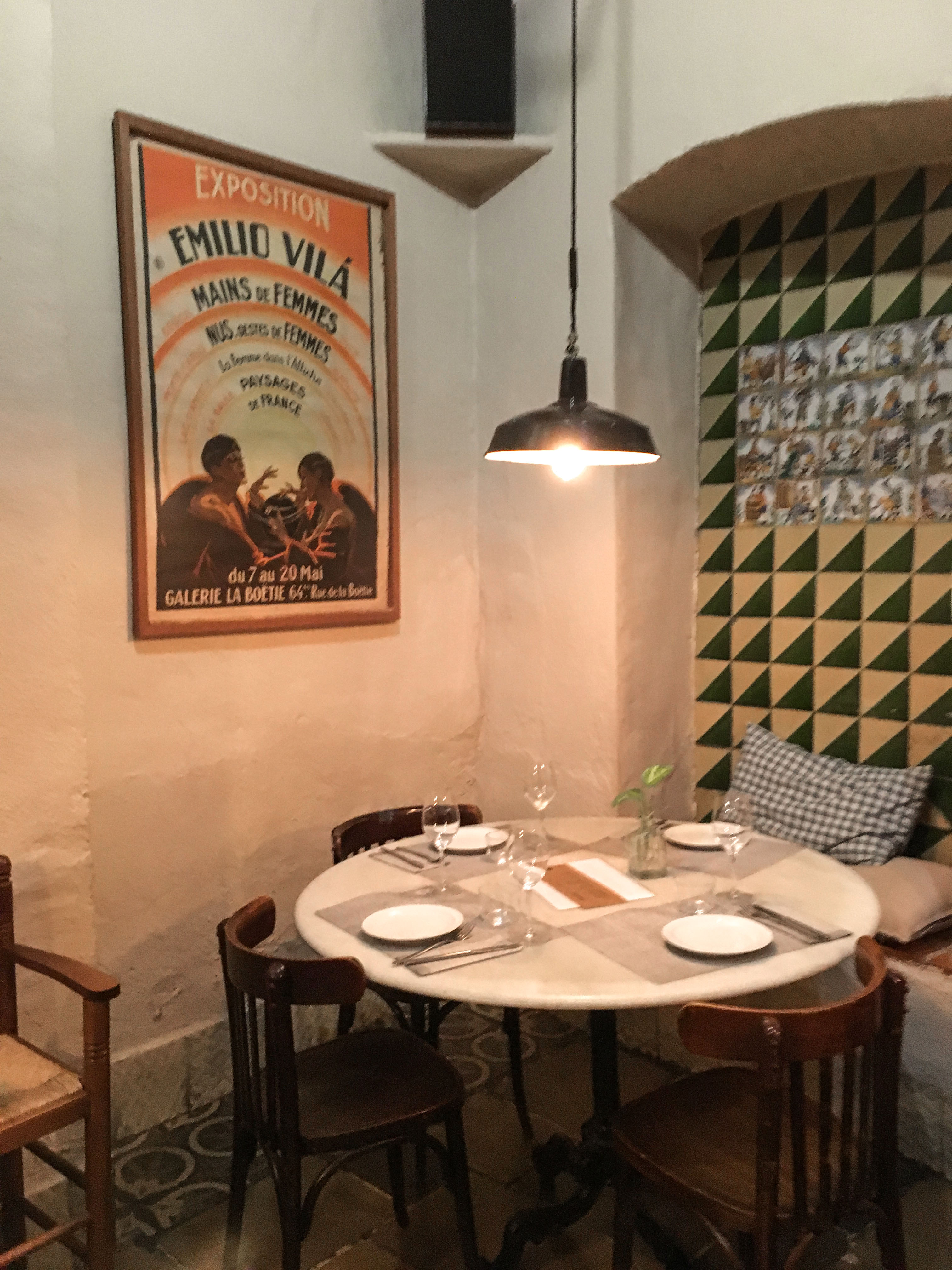 My boyfriend took me to this restaurant to celebrate my first year in Barcelona. And what's best than celebrating it in one of the oldest restaurant of the city? Pla de la Garsa is a small restaurant located in the Born, but it is very known from the locals. You'll find on the menu meats and fishes cooked the catalan way, original tapas and very local desserts like the famous  Mel i mato or the Mamelles de Pedralbes, a almond pudding invented by the nuns of Pedralbes. Count 30€ per person for a diner with one main course + a dessert and wine.
Where, por favor ? Carrer dels Assaonadors, 13, 08003 Barcelona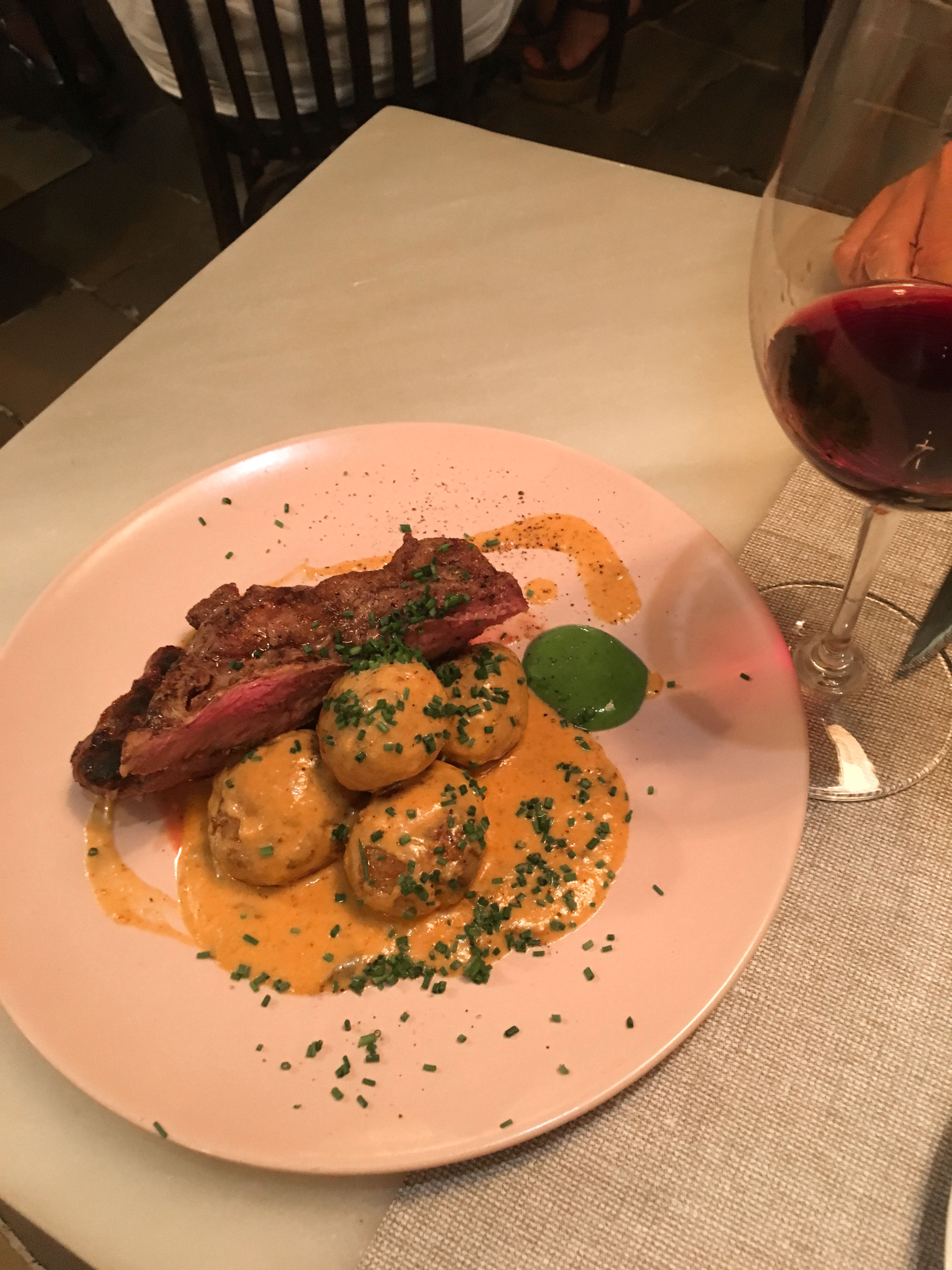 Le Joanet : an authentic tapas place as we love them

Also located in the center of the Born, this small tapas place is your go-to place if you're looking for authentic food in Barcelona. Le Joanet is known amongst the eldest and locals, and serves classical tapas and catalan courses, all homemade. Prices are very affordable and everything is delicious: what else?
Where, por favor ? Plaça de Sant Agustí Vell, 6, 08003 Barcelona
Magraner Boig : a piece of Greece in Raval
Wanna go to Greece during your diner? I recommend you a 1000% the Magraner Boig. This greek restaurant located in the Raval cooks the best Mussaka ever, and amazing greek specialties. The place is very appreciated so I advise you to book… and don't be surprised by the very special mood of the street, looking very not friendly, but I insure you the zone is safe and the restaurant is amazing!
Where, por favor ? Carrer d'En Robador, 22, Local B, 08001 Barcelona
Corner : quick and tasty salads and bagels
Corner, is the perfect place if you want to breathe a bit out of the Born and eat a salad, bagel with a dessert quickly. It is located on the outside of the Born, looking towards Barceloneta, on the Passeig de Colom… Perfect to eat quickly before going to the beach without being crowded by tourists !
Where, por favor ? Av. del Marquès de l'Argentera, 7, 08003 Barcelona