My favourite jewellery brands
Not long ago on Instagram, I confided to you my addiction to beautiful jewelry and my curiosity for jewelry brands and trends. Many of you wanted to know which French or American jewelry brands I was following and recommending. To find out, read this article!
Gemmyo, my favorite Made in France
I have already told you about Gemmyo, a trendy and original French jeweller, in this article. I actually ordered a pink gold and aquamarine ring that I customized (I chose my own combination of stones & the color of the gold) when I started freelancing in Influence Marketing. It was a jewel I had been drooling over for a long time, and a personal reward for my new professional life.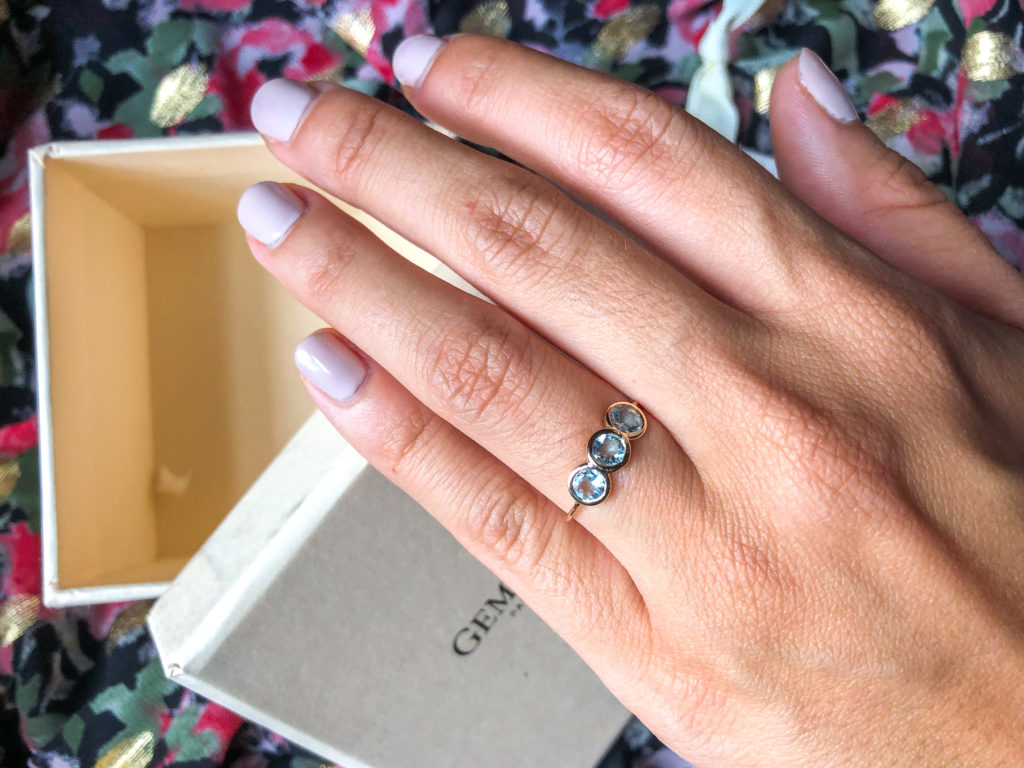 Since I acquired it in October 2019, the ring has not moved and remains faithfully on my finger every day. Fine and delicate, it goes with all outfits and definitely brings a chic touch to my accessories.
But overall, I like Gemmyo because
the brand takes care to find rare and ethical gemstones
the jewels are varied, from the imposing romantic paved ring to the fine and delicate modern ring
a lot of jewels are customizable like the ring I have chosen, that is you can choose your combination of stones and material for the ring
the customer service is incredible, which is really reassuring when you invest in a piece of jewellery
prices vary according to the combination, allowing both large and small budgets to enjoy quality jewellery.
My favorite jewels at Gemmyo:
The Madeleine Ring in pink gold and diamonds – 1 160 €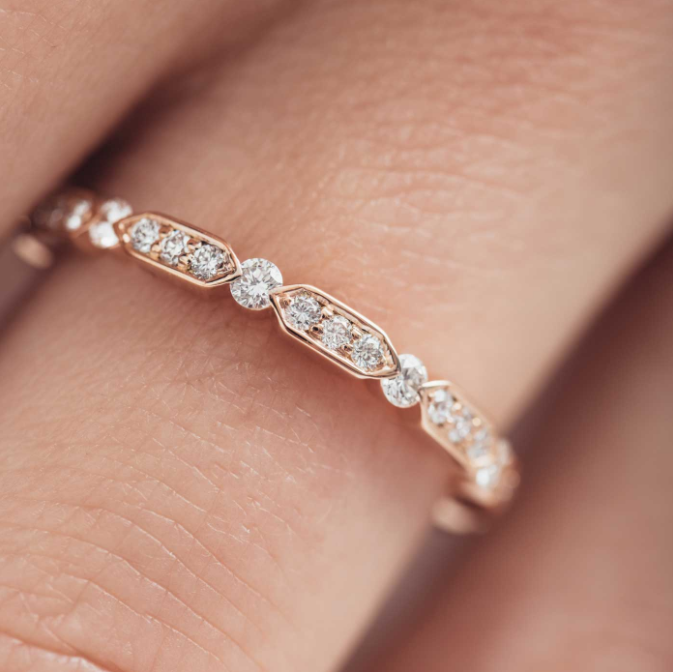 The perfect retro-romantic effect engagement ring
The Baby Everbloom Ring – 1 480 €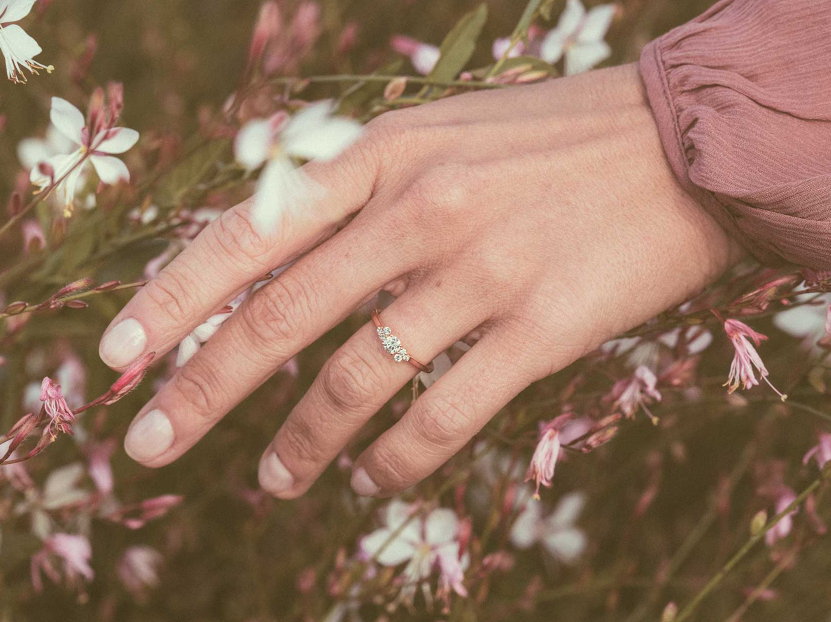 The perfect romantic engagement ring
The Estelle pendant in Pink Gold and Tourmalin/Aigue-Marine – 545 €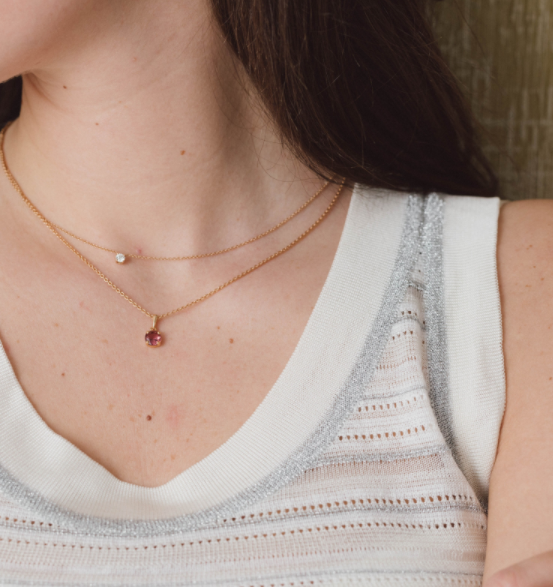 The ideal gift for 30 years old or the birth of a child (yes he's called like me, so what! ;))
The Lady Garnet Rhodolite Pendant – 590 €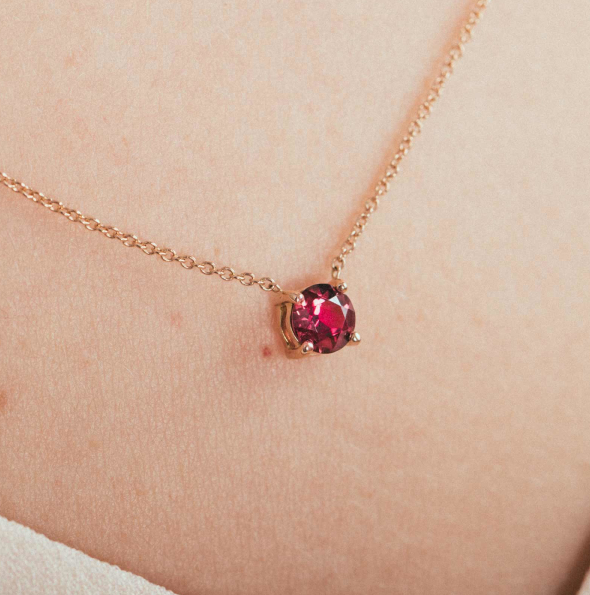 The ideal birthday gift / Mother's Day / Valentine's Day present
Melanie Casey, my new American addiction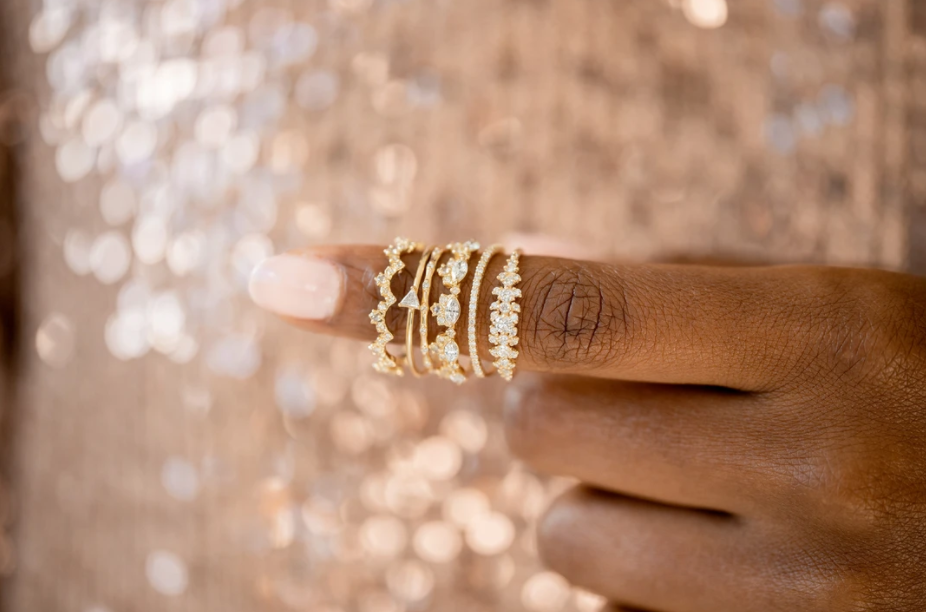 I discovered the jewelry brand Melanie Casey on Instagram, drooling over pretty fine diamond rings. I very quickly fell in love with the brand's fine and delicate jewellery, with designs that are at once modern, simple and traditional.
What I love at Melanie Casey's:
elegant and delicate designs, with lots of beautiful diamonds and coloured stones
prices starting at $100, for affordable jewelry for all budgets
really original stone cuts and colour combinations
My favorite jewelry at Melanie Casey's:
The Kinship Birthstone Stacking Ring – 220 $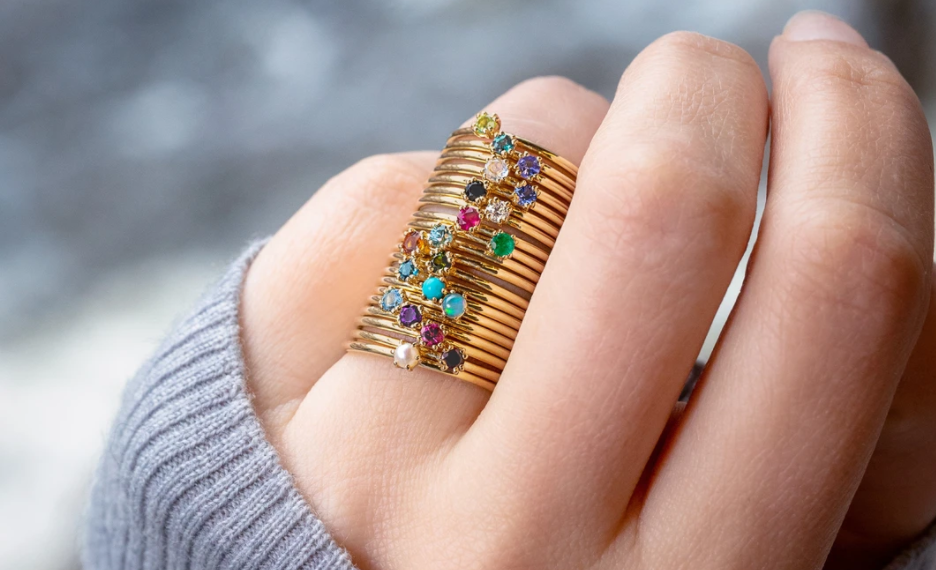 The "small price" birthday gift to accumulate
The Bague City Lights Band in Peach – 690 $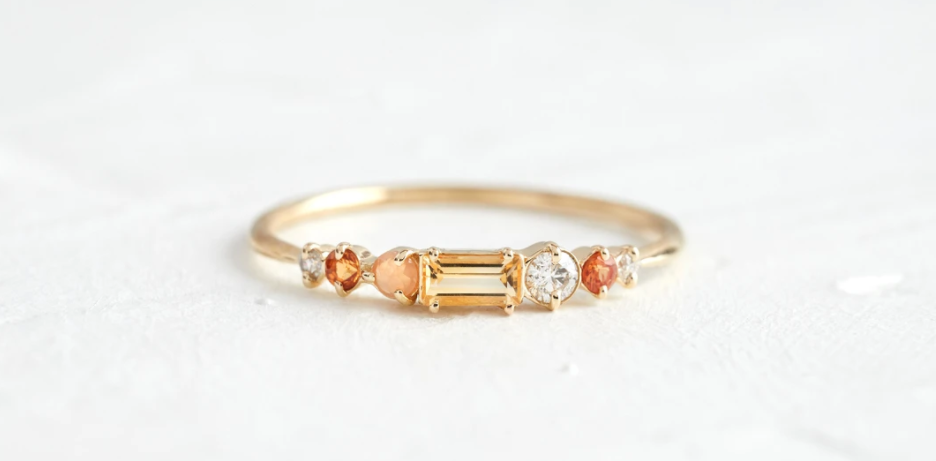 The perfect summer engagement ring
The Constellations Earrings Studs – 350 $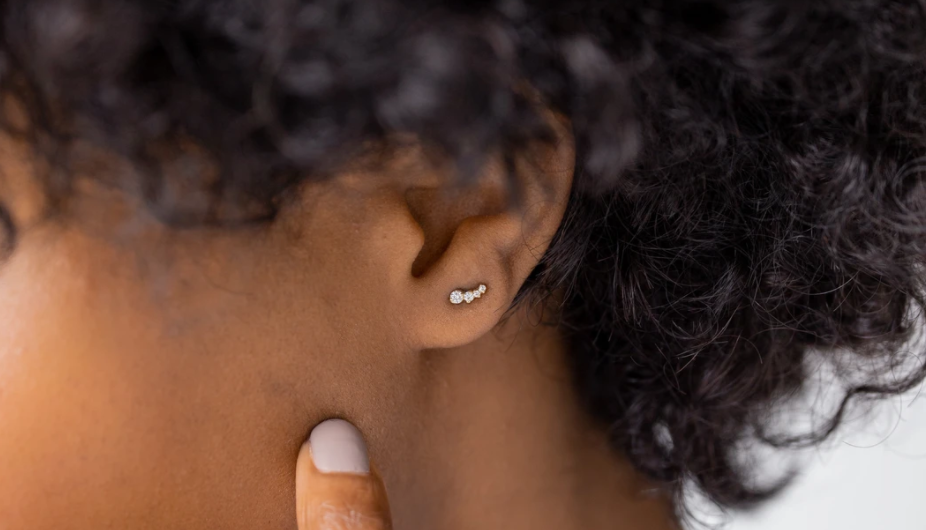 The ideal gem to give as a gift for beautiful, timeless studs.
The Petite Diamond Distance Band – 590 $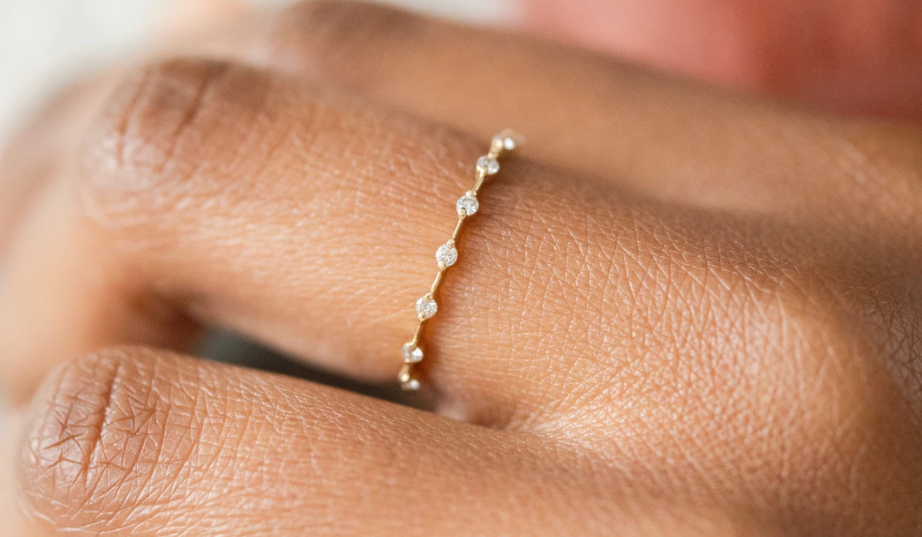 The ring for Valentine's Day or the anniversary birthdays for an adorable and timeless gift.
Myrtille Beck, the ethical retro and romantic jewelry
I discovered Myrtille Beck while tracking down wedding brands for my old job. I immediately fell under the spell of this French brand, which wants to be eco-responsible, and with a tribute to vintage and traditional style.
What I love at Myrtille Beck's :
Retro and classic designs of jewellery, which make you think of the jewellery of yesteryear with a touch of modernity and more sobriety.
the "Eco Responsible Gold" certification of their gold, which guarantees that the gold is mined under ethical and eco-responsible conditions
a collection of varied jewellery, from engagement rings to bracelets and medals, to please yourself or others for every occasion
gold and diamond engagement rings at very affordable prices
varied budgets, to satisfy all wallets
My favorite jewelry at Myrtille Beck's :
The Mini Sun Medal – 400 €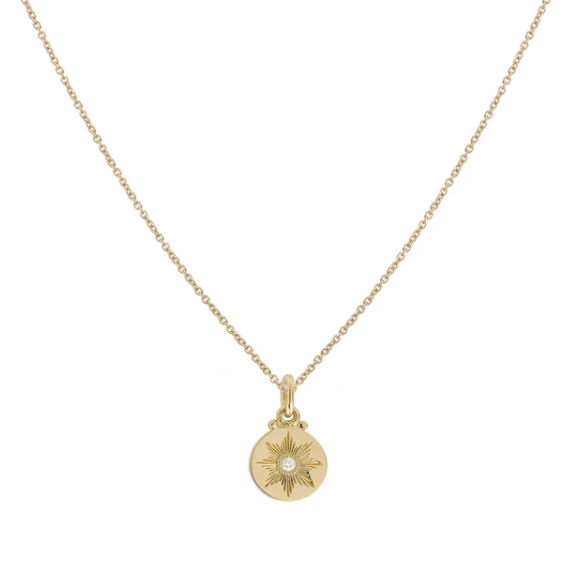 The perfect medal to illuminate a cleavage and add a unique touch to an outfit
The Double Feuillage Ring – 1 450 €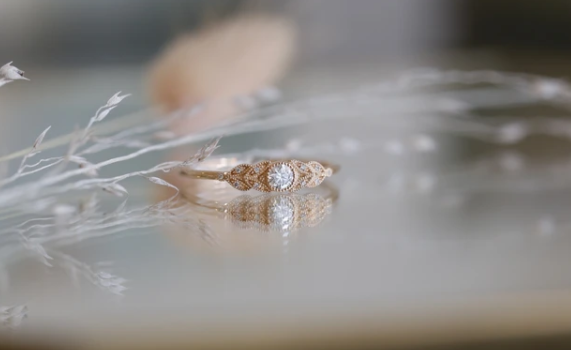 The perfect retro engagement ring
The Stella Diamond Necklace – 990 €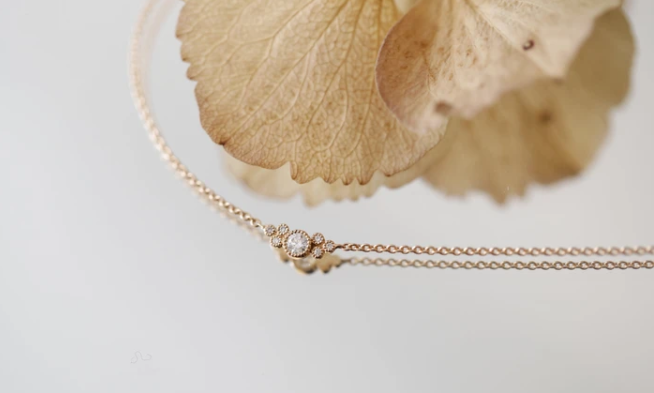 The timeless perfect diamond necklace
The Vega Diamond Ring – 765 €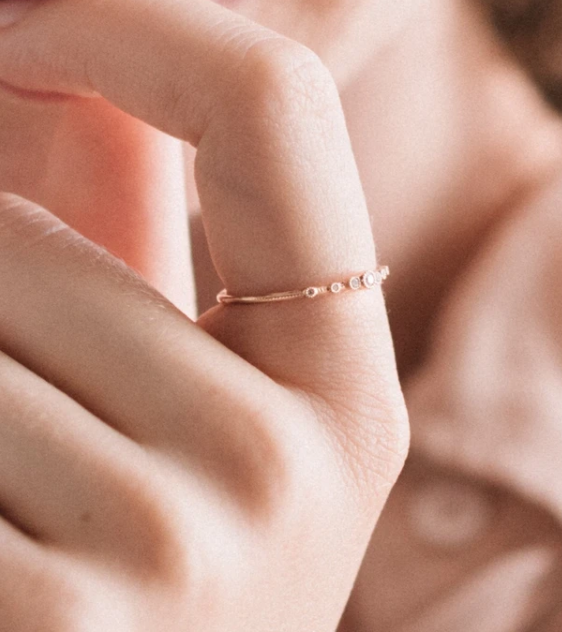 A low-budget engagement ring, or a very chic and discreet gift ring.
The new discovery : Yannis Sergakis
I came across Yannis Sergakis, a Greek jeweller, creating a Pinterest board of rose gold rings (my new passion!) in my spare time. I discovered this designer, heir to a family of Greek diamond makers, on the Lulli sur la Toile site, a site for reselling designer jewellery, clothing and accessories.
I immediately fell in love with his ultra fine rings set with colored stones, my current jewelry addiction for elegant, modern and original hands.
What I love at Yannis Sergakis' :
the coloured precious and semi-precious stones at the heart of its pieces
the delicacy and minimalism of its rings and creoles
the "low prices" of his jewellery, from 195€ onward
My favorite jewelry at Yannis Sergakis' :
The Caramel Round Gold Ring Blue Diamond – 450 €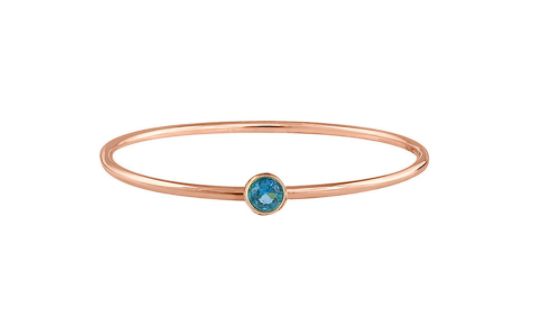 The fine, original and colourful birthday gift, perfect for a 30th birthday or a birth gift.
The Caramel Princess Gold Pink Sapphire Ring – 500 €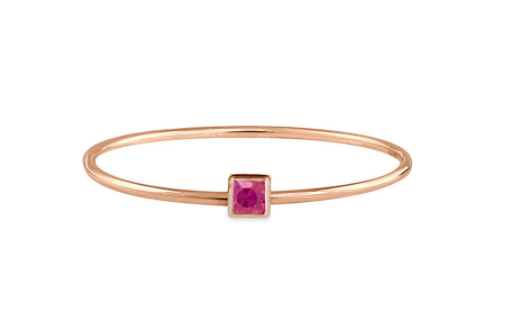 A ring full of pep, with a touch of retro thanks to the square cut, but elegant and discreet.
So much for my favourite jewellery brands! I hope this has given you ideas for your engagement ring, your 25 or 30 year old gift, or simply your next high-end jewellery purchase!
Tell me in the comments if you've had a crush, or if I've forgotten a brand you like!