How to wear a dress in winter?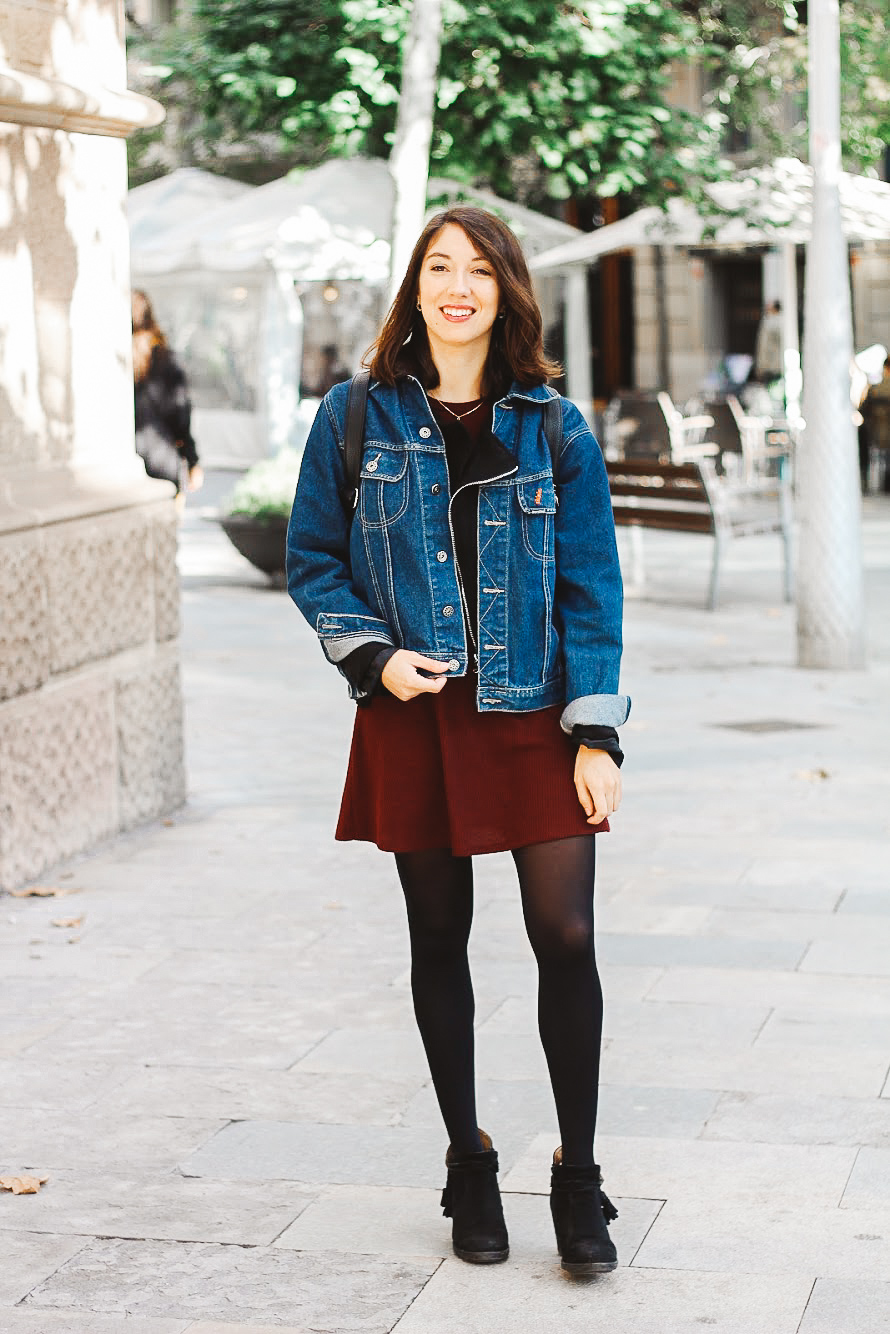 I love wearing dresses and I love buying them. If I had to choose only one clothes, I would only wear dresses. With them, you d'ont have to worry matching a bottom with a top, and there are dresses for every seasons! Furthermore, there is so many styles of dresses that you can choose yours everyday with different dresses. The only drawback? WINTER! With tights, sweaters, scarves and coats, it's not that easy to wear a dress and highlight it during winter. So, how to wear a dress in winter?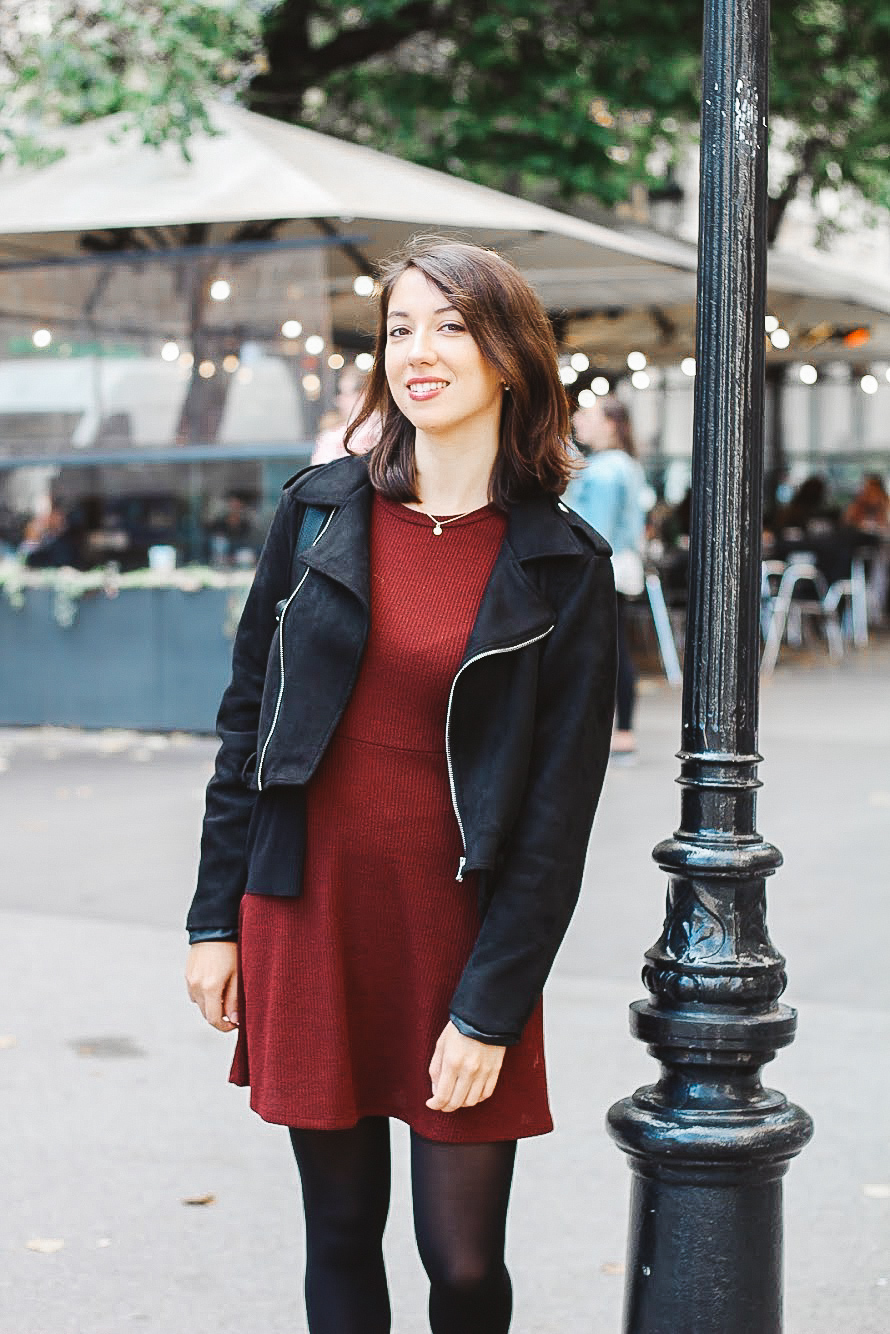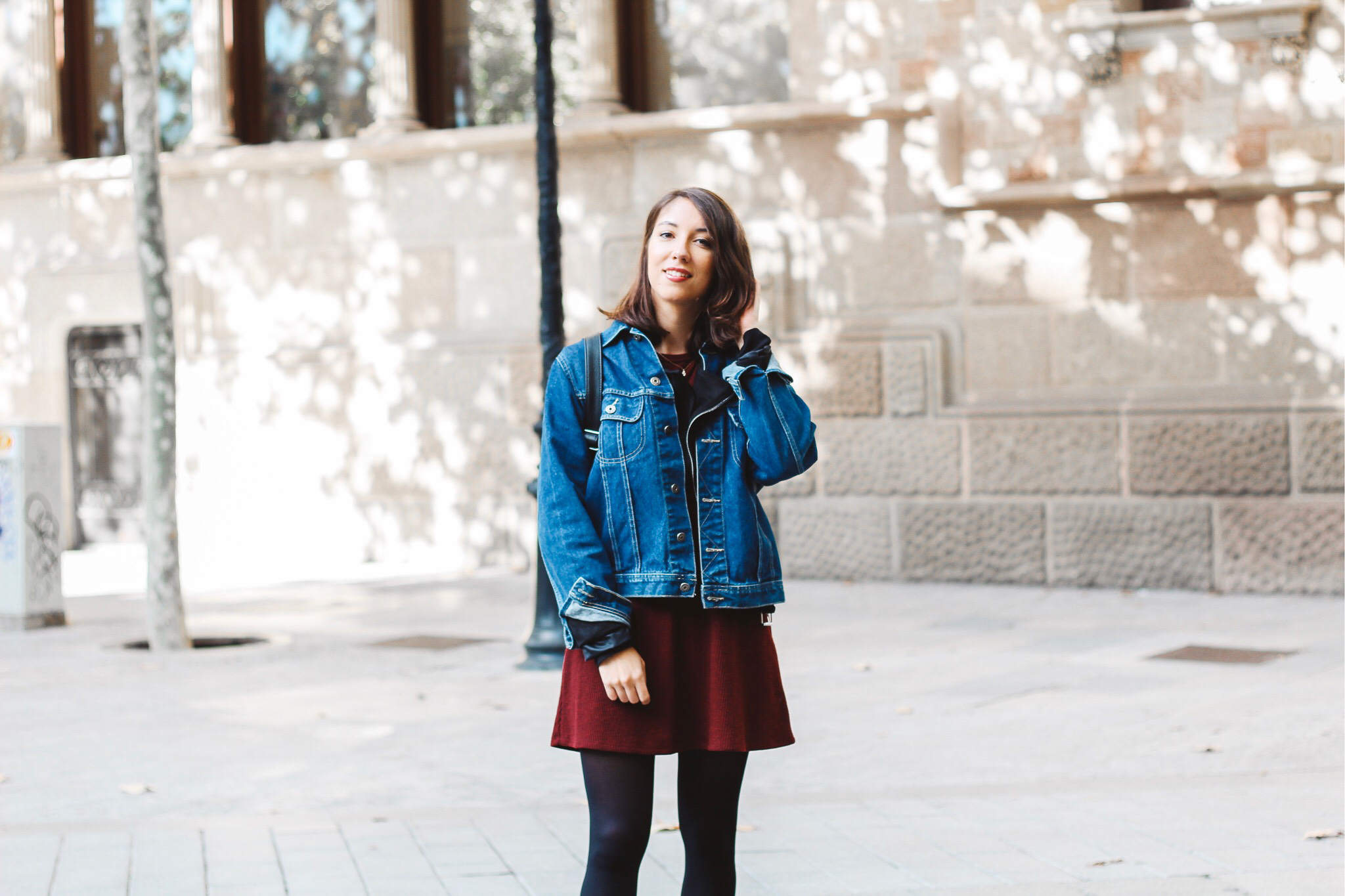 My first advice? Put a nice cardigan or jacket, to be covered without hiding the dress. I think it is harder to wear a sweater with a dress, because of the differences of collars and colors, and because its hides the top of a dress and turns it into a skirt.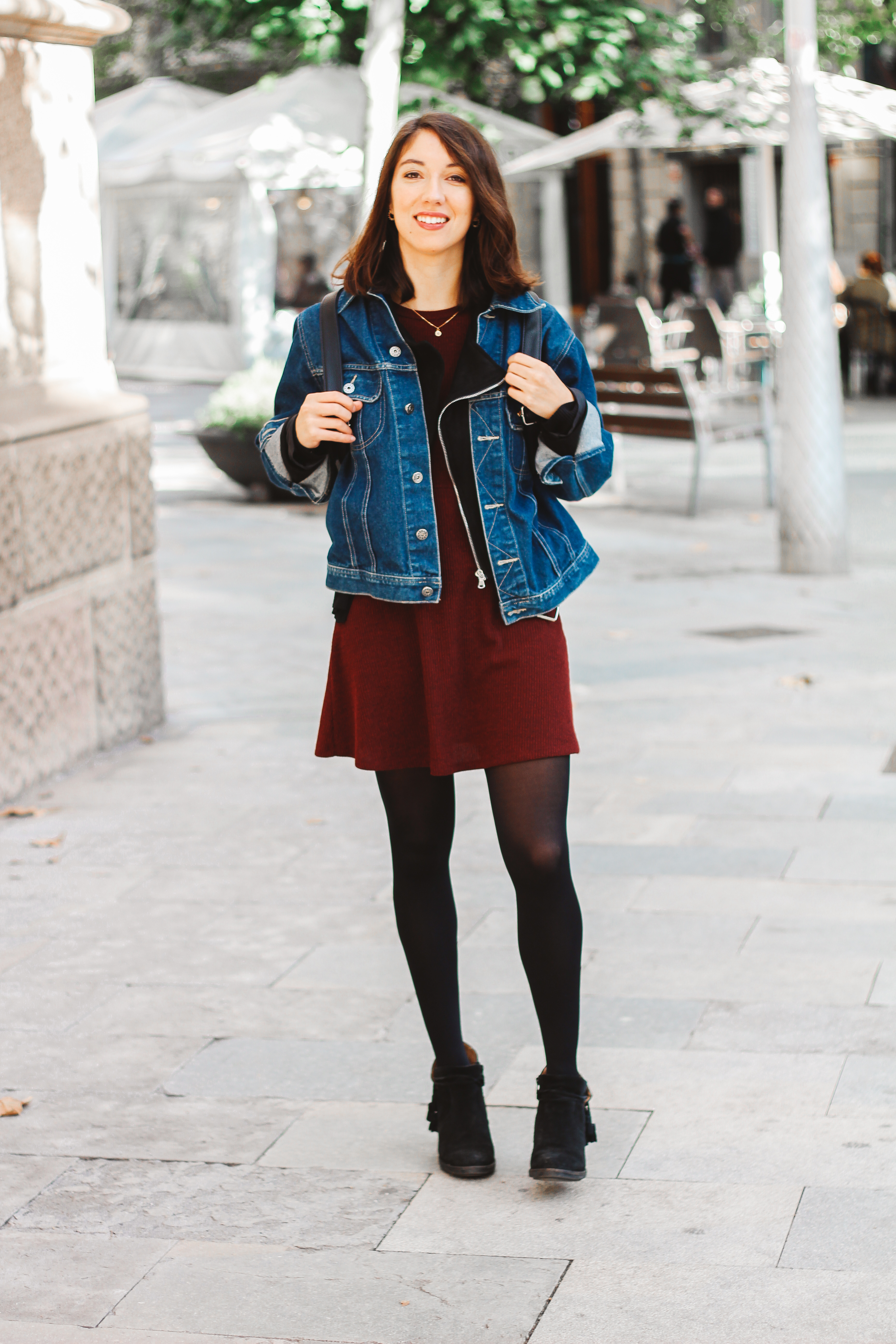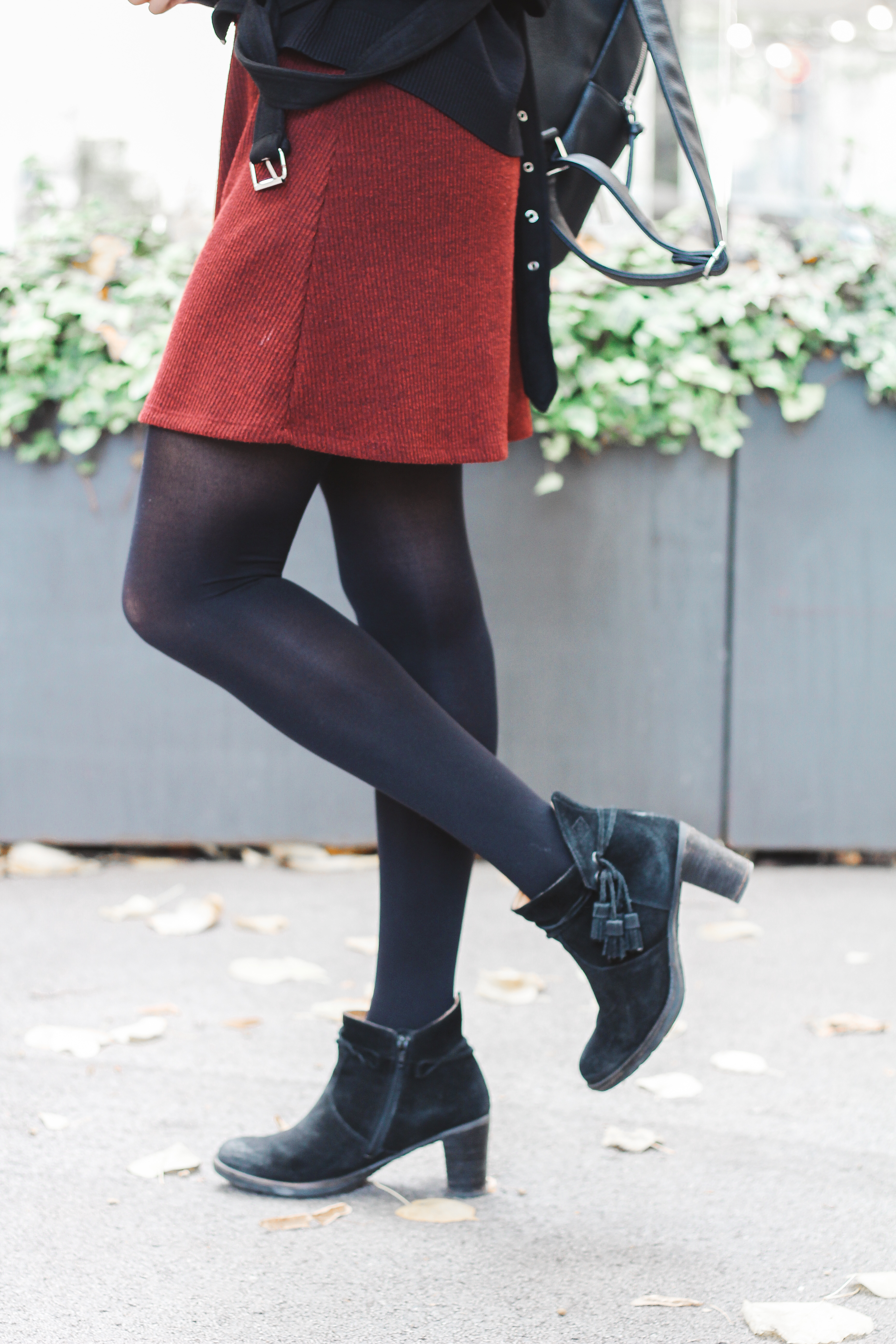 The trick I found to wear a short jacket without being cold is… wearing severals! Cause yeah, it's cool to be stylish, but being stylish without getting a cold, that's much better! For this outfit for instance, I wear simultaneously a cardigan, a suede perfecto and a denim jacket, to have three layers that keep me warm without breaking my silhouette with a large coat. Besides, depending on the jacket I decide to wear (the perfecto or denim one), I can have very different styles so I loved it!
-SHOP THE LOOK-
Denim jacket : Vintage
Suede perfecto : Benoa Shop
Burgundy dress : Forever21
Backpack : Steve Madden
Boots : Palladium (2015)
Earrings : &OtherStories
Necklace : Graceetrose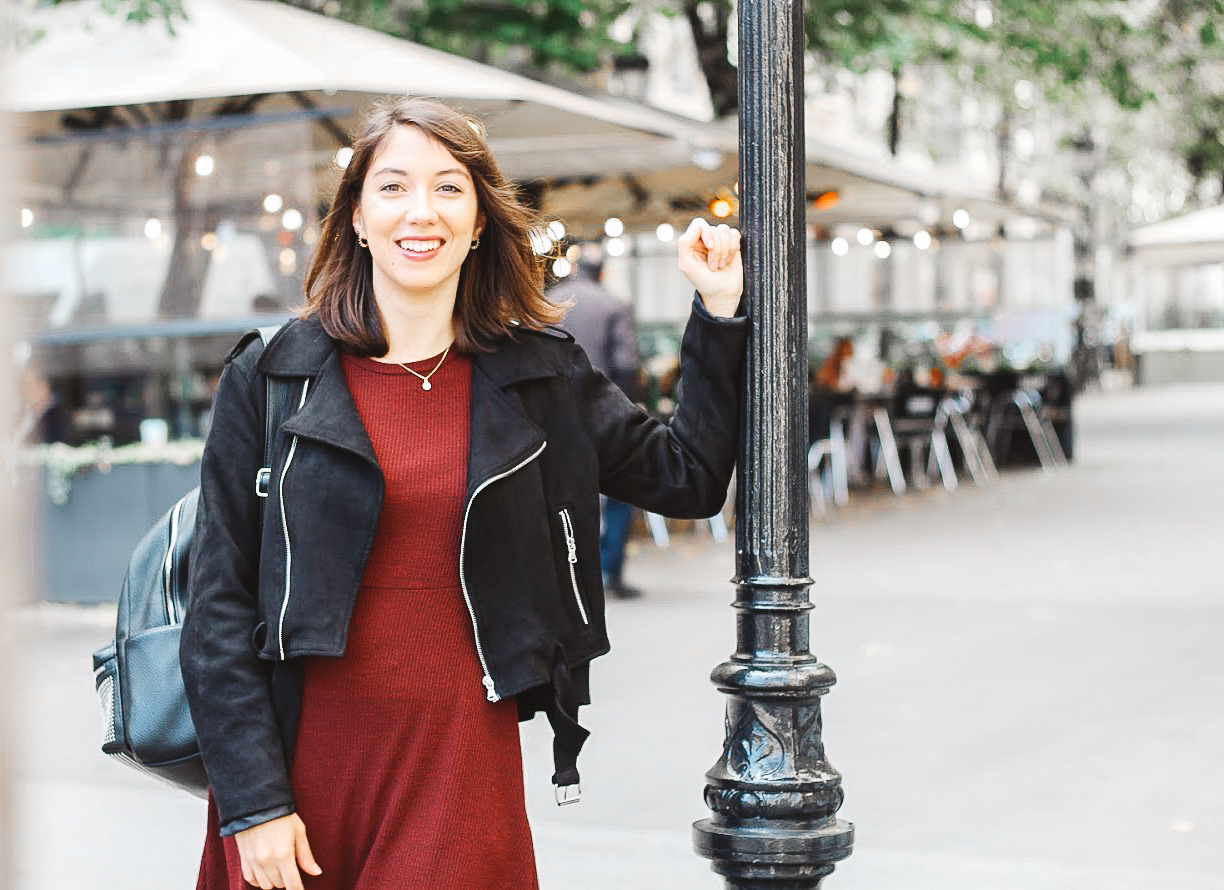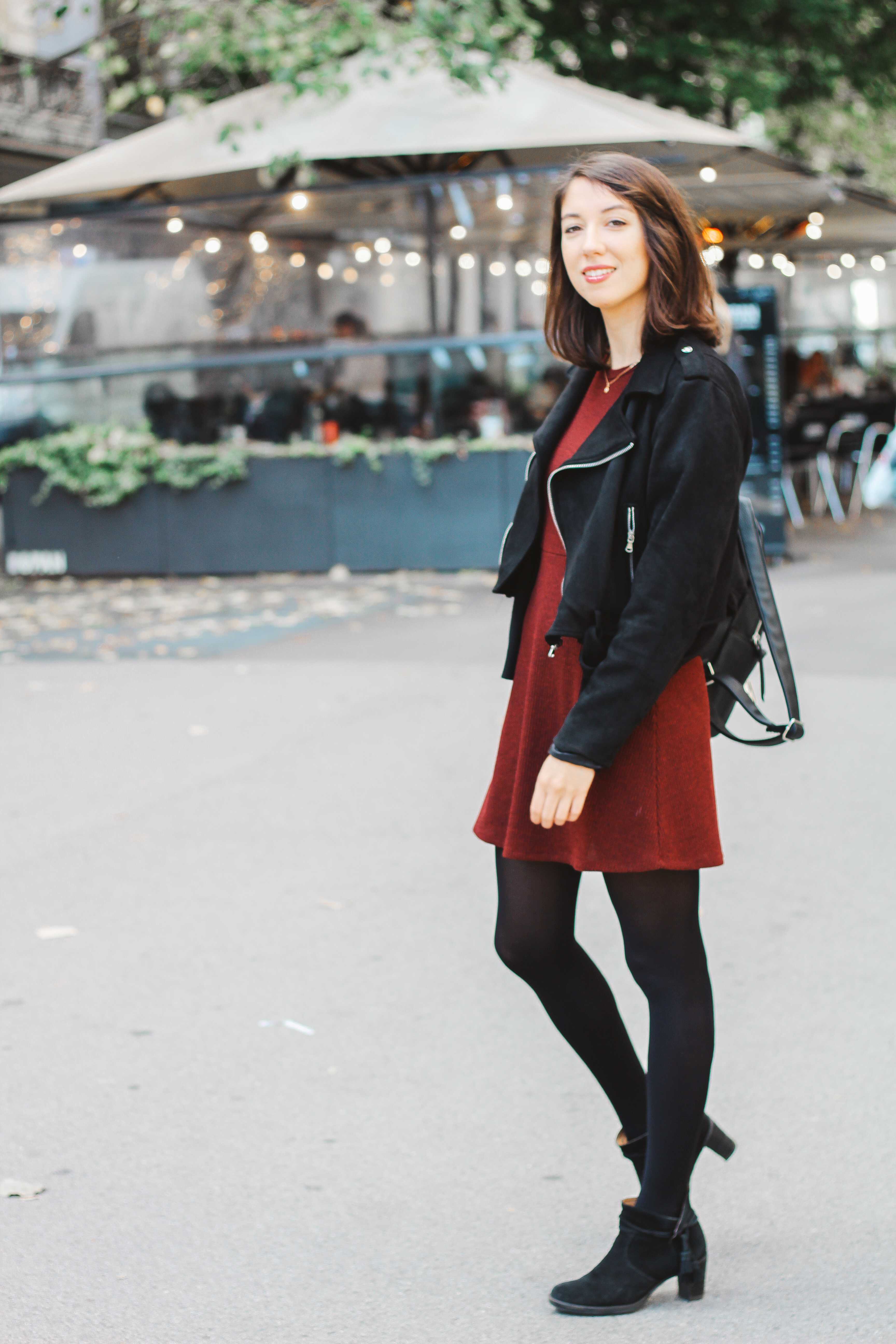 The pattern or color of the dress is also a very important feature of your winter dress. If it's easier to wear a dark dress in winter, it is very easy to wear colors such as Burgundy with black tights, that bring warmness to an outfit without being too vivid. Wanna wear floral patterns or vivid colors? Just choose lighter tights or nude ones, so that it does a less impressive contrast!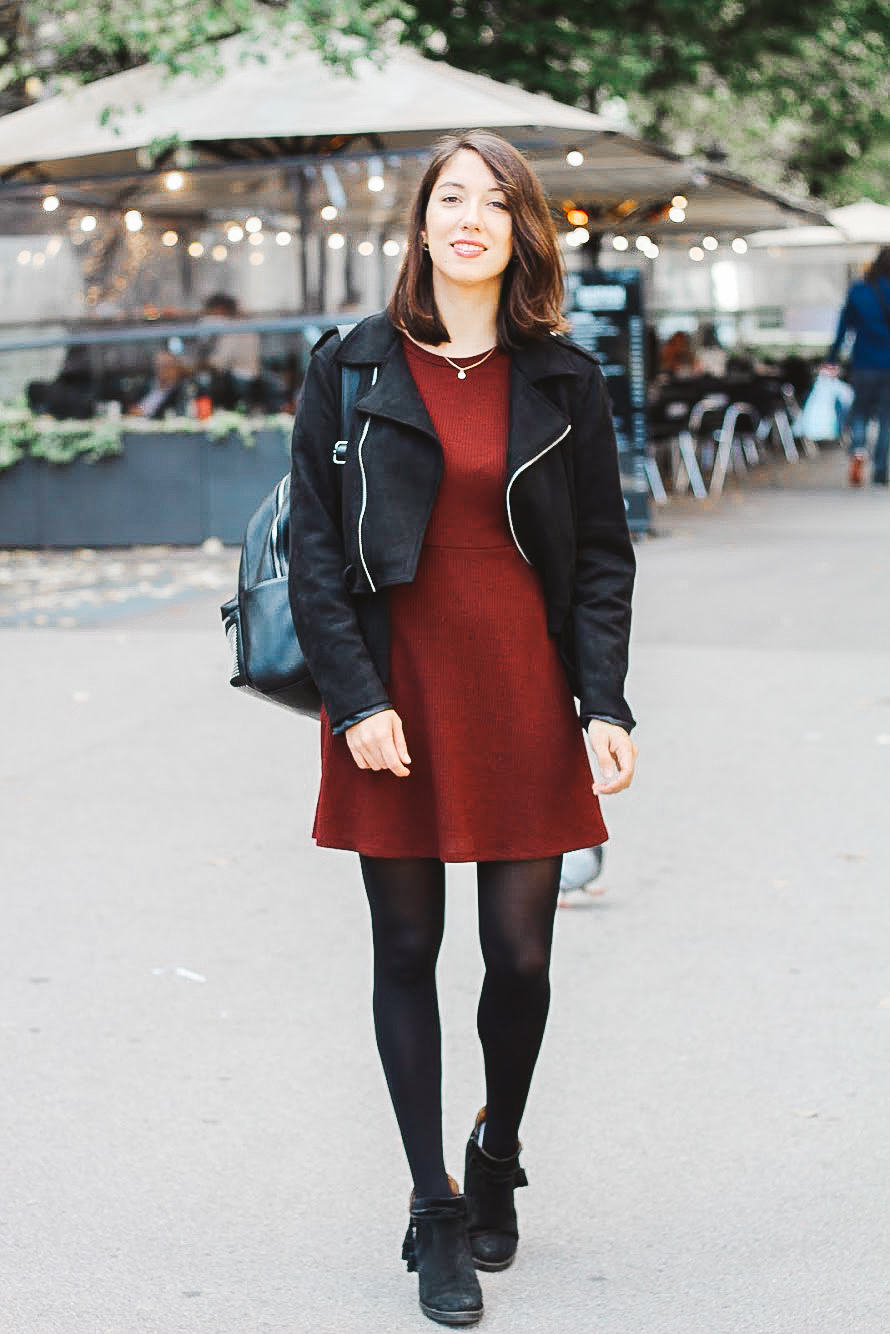 And you, how do you wear the dress in winter?