New York's most Instagrammable walls
Don't pretend you never checked the Instagrammable places before going to a place! I personally don't deny it! After all, travelling to a place I won't come back in a while, I'd rather check before the cool places where to shoot, not to miss them. Thus, before going to New York, I watched this Youtube video by Tess Christine, and thoroughly noted all the places she recommended as super Instagrammable in New York City. Nevertheless, going there for real, I discovered other cool places to shoot an Instagram photo, and mainly nice graffiti or textural walls. Here is my personal list of New York's most Instagrammable walls.
Brooklyn's bricks walls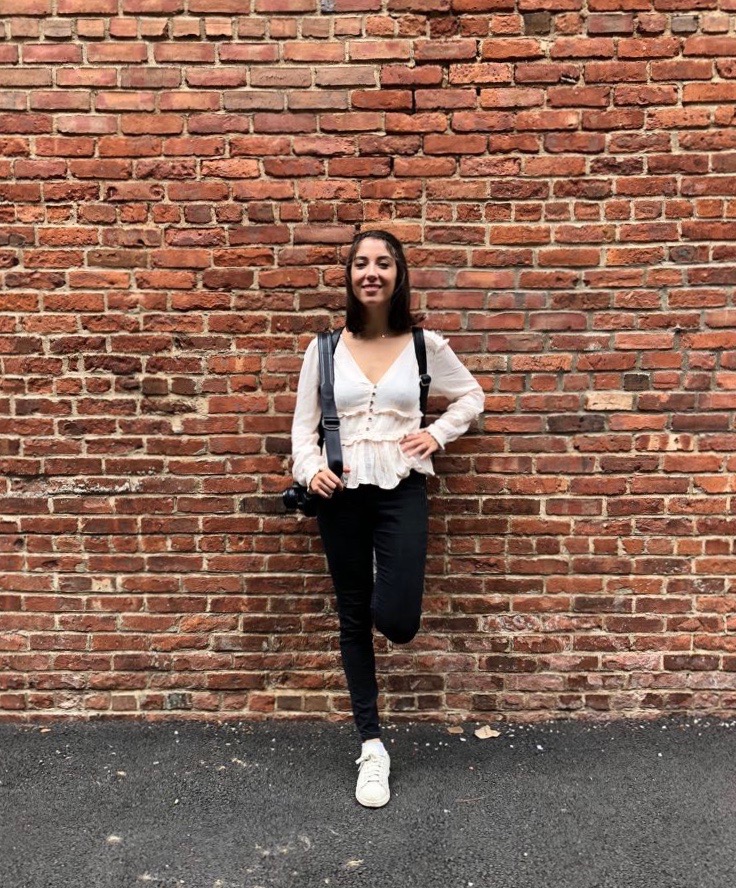 Let's start with something simple: Brooklyn's entire district is basically perfect for Instagram photos. The renovated warehouses near Jane's Carrousel, with their brown chocolate brick walls, are perfect for a hipster outfit photo.
Bushwick district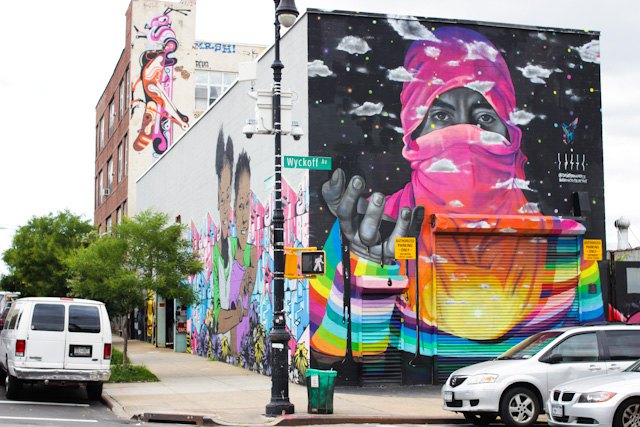 I unfortunately didn't got there while being in NYC ("we left it for next time", says my boyfriend ;)), but Bushwick is pretty much known for its graffitis and street art walls. There, you'll find huge colorful walls, perfect for doing your stock of Instagram's #ootd.
Jason Naylor's "Love Comes In Every Colors" wall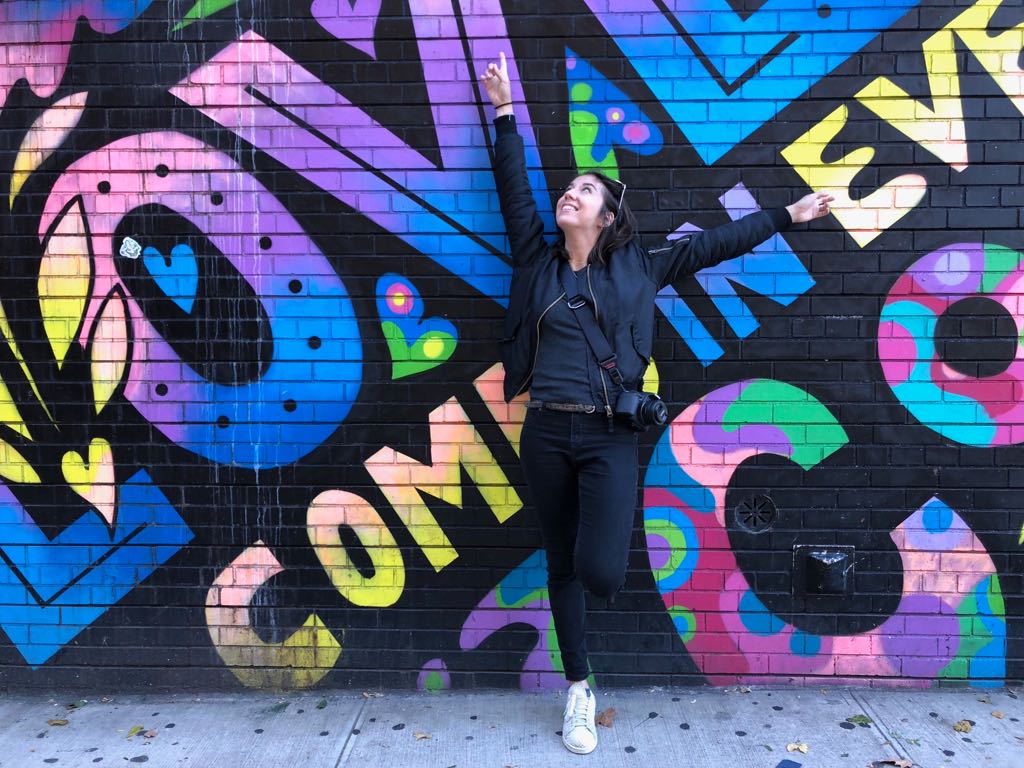 I discovered this wall taking the cable car to Roosevelt Island. It was just at its feet, all colorful and bright, inviting me for a picture – which I did obviously! Beyond the super positive message it transmitted, I really liked its color composition, and how it just stood out from the rest of the street! You'll find this wall at 59 street and 2nd avenue.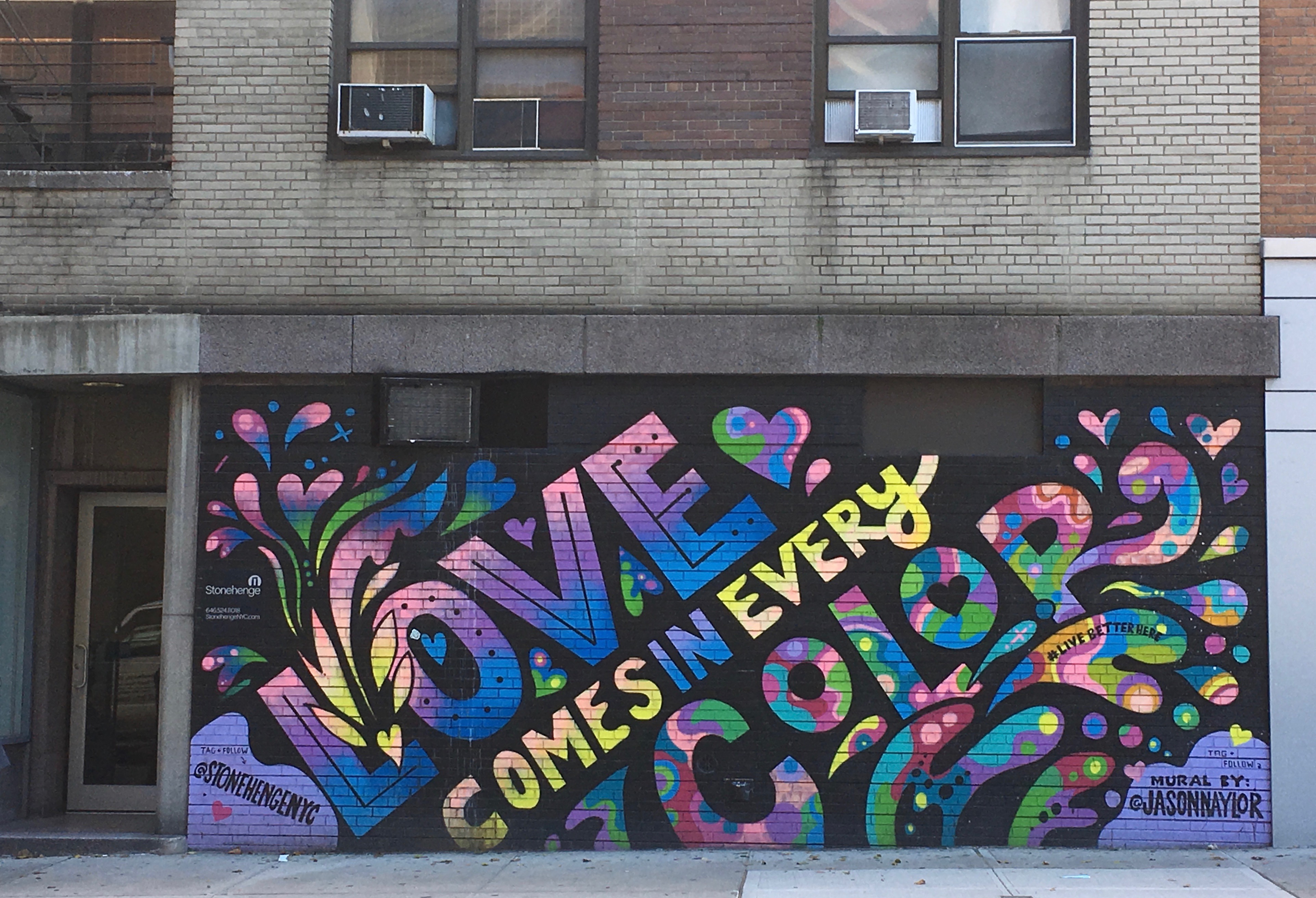 The colorful NYC skyline wall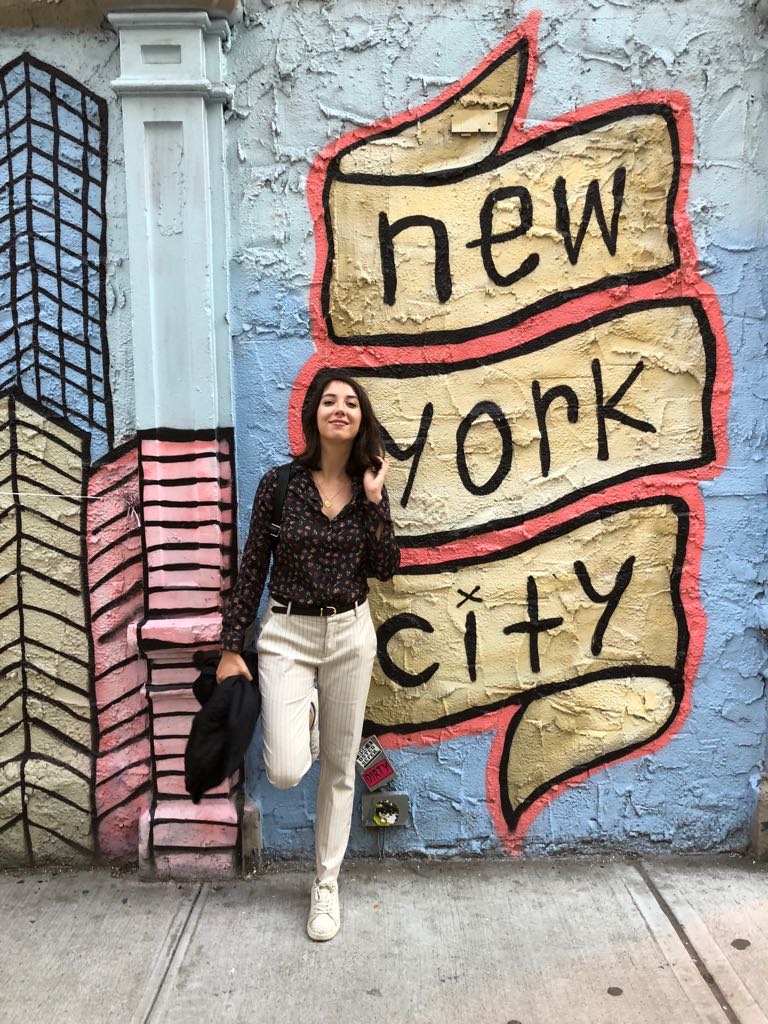 I came up to this super cool graffiti while waiting for a social media event. I really loved the pastel tones, and the fact this wall was painted in two parts : the skyline of New York on one side, and the New York City flag next to it. I took a picture to immortalize the moment… and post about it in this article ! If you want to go, it is located at the corner of 24th street and 6th avenue.
The graffitis of World Trade Center 2 work area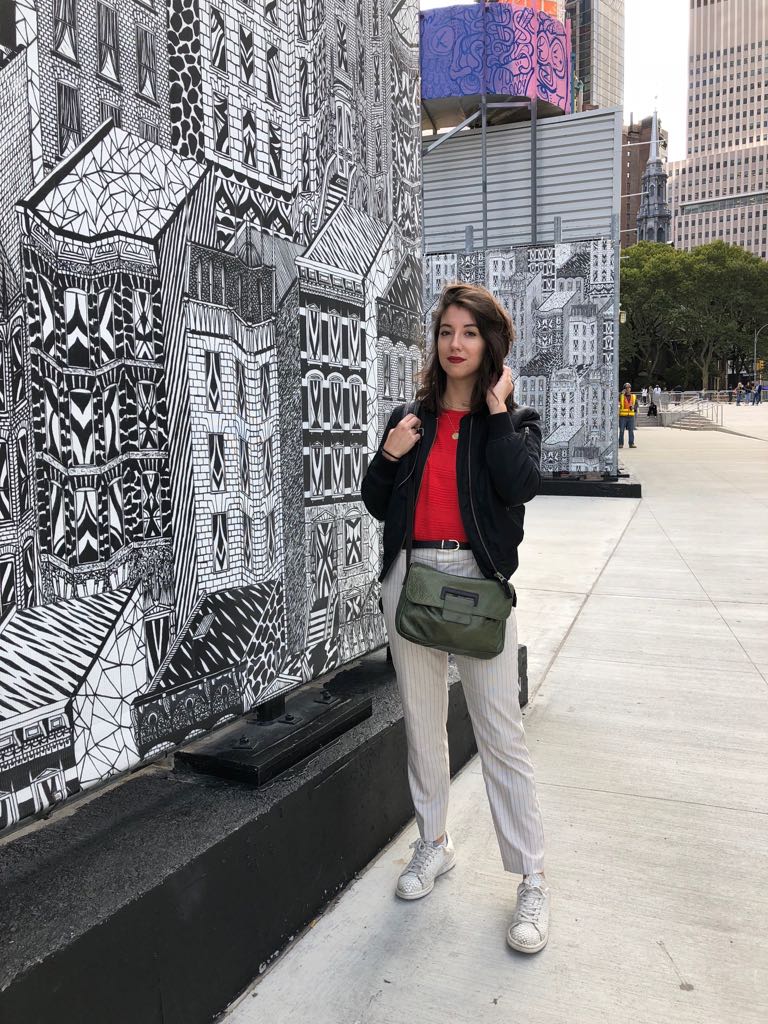 You might know it or not, but four towers are planned in the World Trade Center area, in the Downtown district. While the World Trade Center 1,3 and 4 have already been built, the tower number 2 is still waiting for its turn. Meanwhile, the zone of its future location has been surrounded by work fences, prettily decorated by artists. Colorful mural paintings, black and white patterns, there's pretty much a wall for every taste!