3 unusual activities to do in Barcelona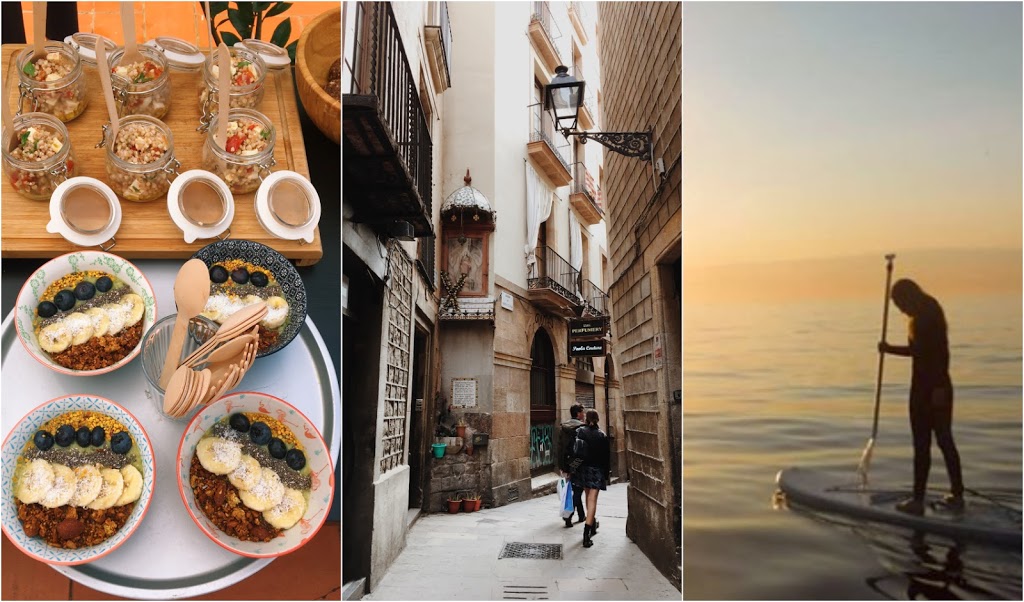 Wanna do an activity that changes from the ordinary in Barcelona ? Good thing ! I have 3 unusual activities to propose to you : sport, good food, secrets of the city… let's change from going down las Ramblas or going at the beach of the Barceloneta !
Do yoga with a healthy brunch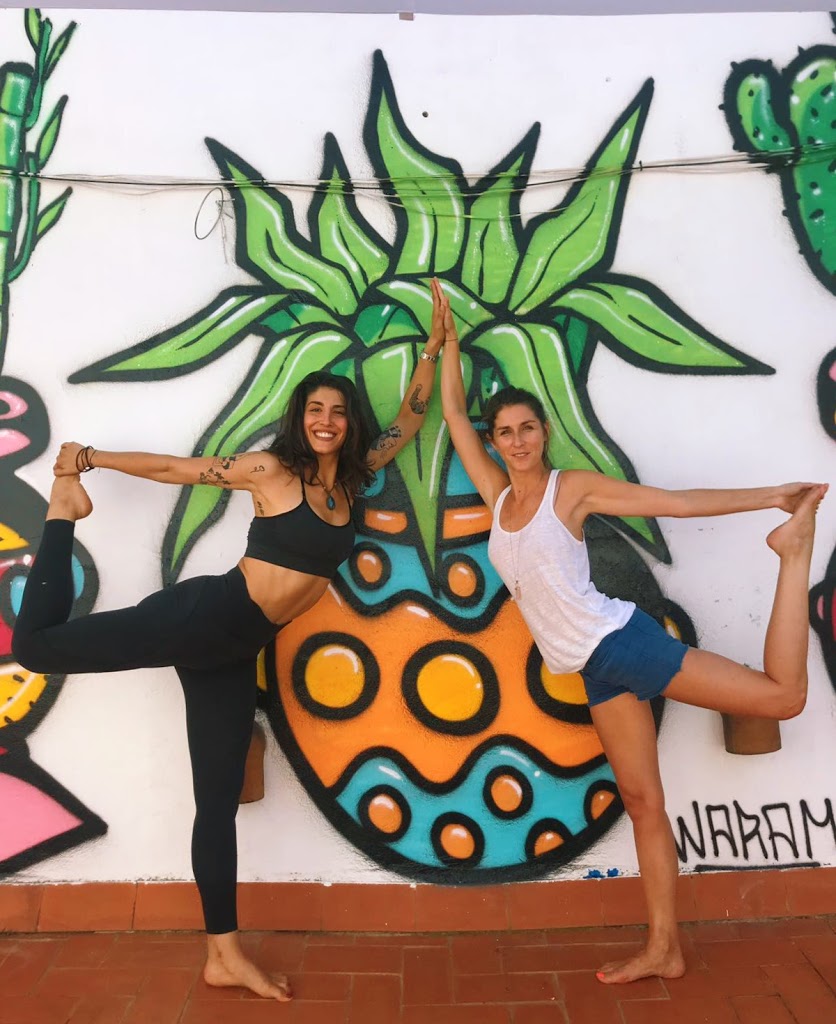 Yes, you read it well ! In Barcelona, it is possible to combine the benefits of yoga and of a healthy brunch in a Yoga x Food session, organized by La Source Bcn. Behind this curious association are Maéva, yoga teacher and lover, and Charlyne, food lover and naturopath, that wanted to make people discover the benefits of those two discipline in a same event. As a third part of each event, you can also "Discover" a discipline related to body care or wellness : energetic massage, homemade cosmetics, essential oils…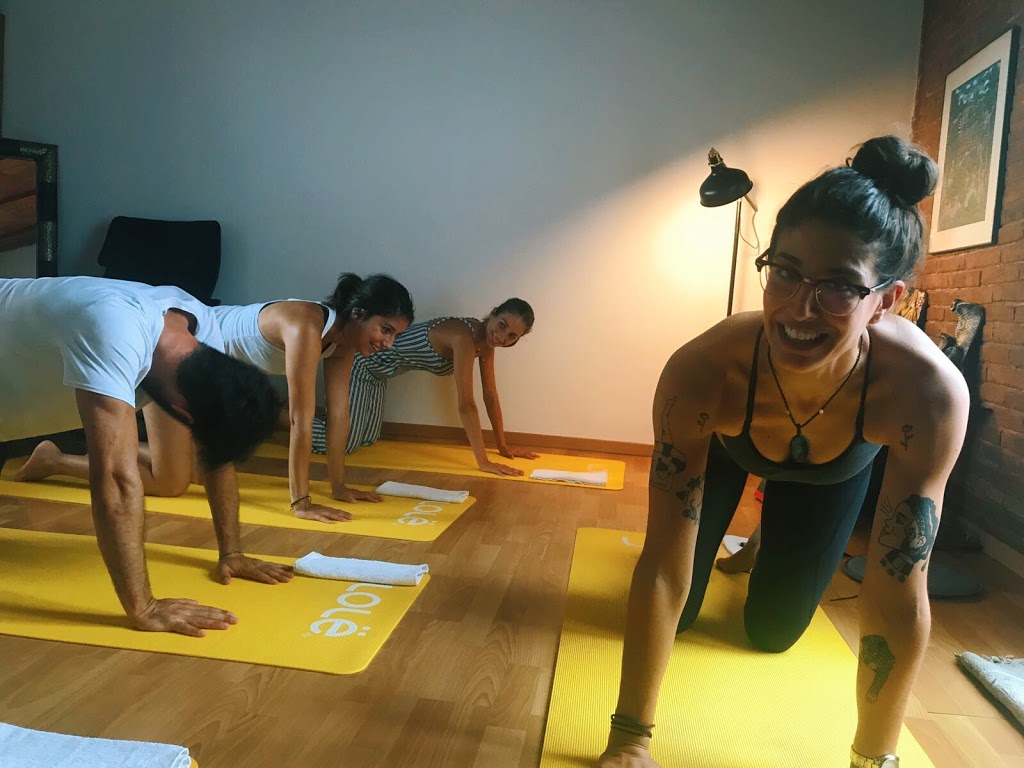 "Each event wellness and discovery begins with yoga to wake up the body gently.", explains Maéva, that just comes back from two months in India where she became a yogi teacher. "No need to be an expert,  I adapt my classes to everybody ! With yoga, the most important is to listen our body !" Yoga allows to boost your energy and to relax. It is followed by a homemade and healthy brunch, made with love and passion by Charlyne. At the menu of the day : cocoa energy balls, cups of quinoa and feta with tomatoes, smoothie bowl with bananas and homemade granola, vegan cookies with cranberries… the menu changes according to the seasons but remains undoubtedly delicious !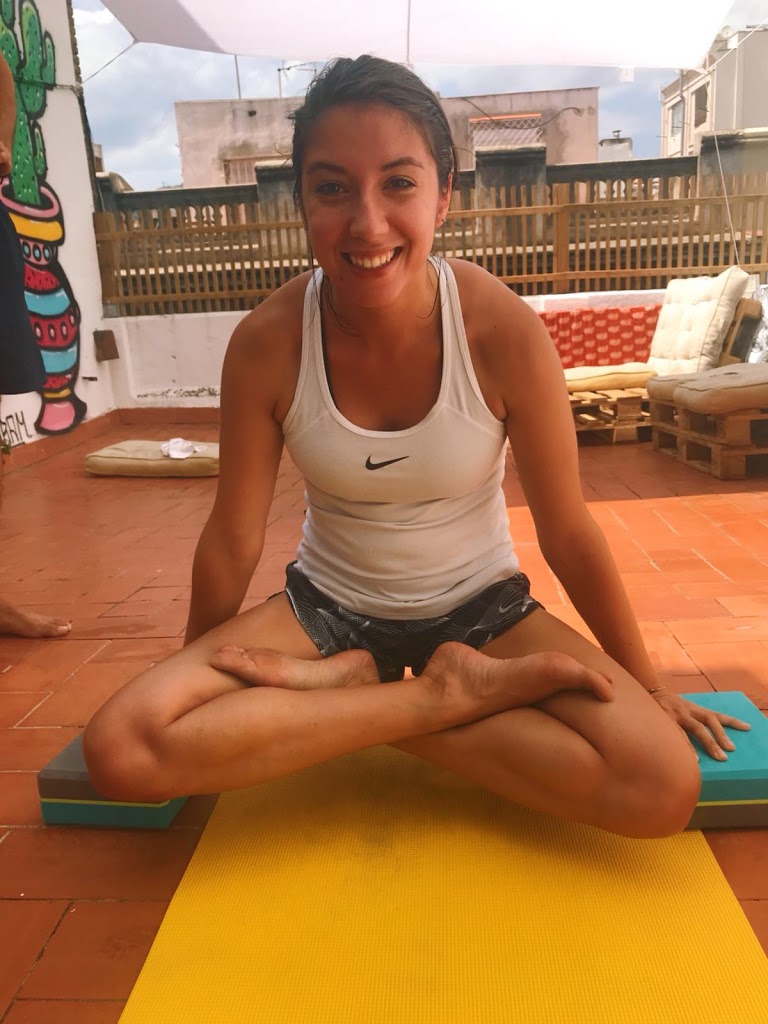 "I am not a professional cooker but I am vegetarian for a few years now so I had to learn recipes to enrich my cuisine ! I love to invent some recipes, discover others, and cook for people. With this healthy and vegetarian brunch, you can enjoy the food without any guilt !" And I can only approve ! Charlyne really cooks very well and her awesome and very tasty brunch made me wanna do it all over again !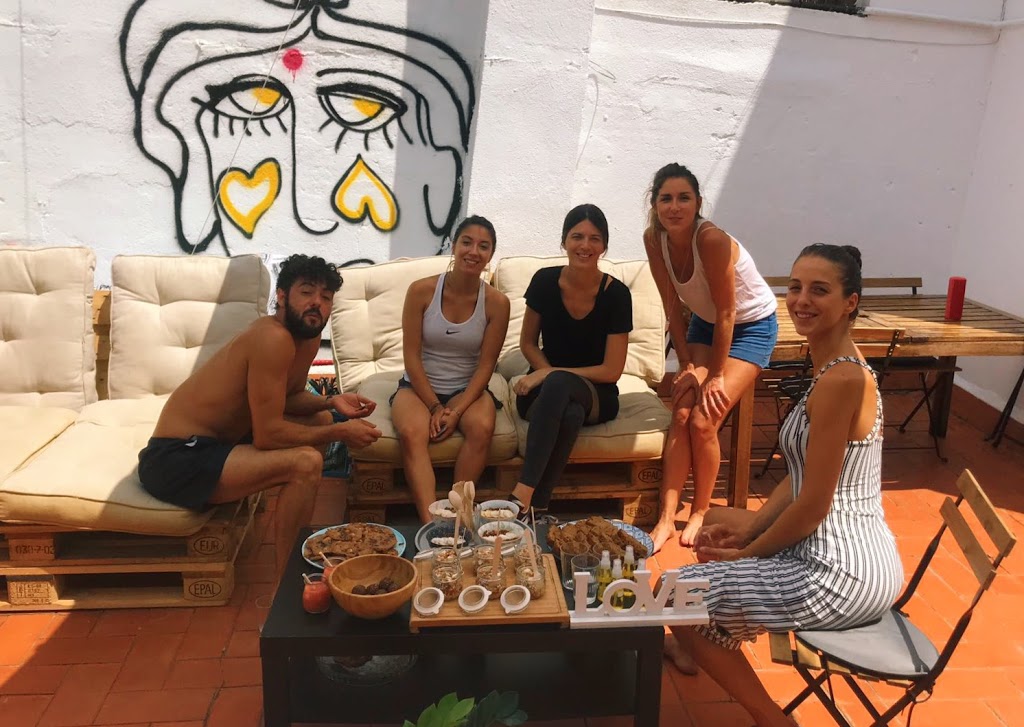 After the healthy break, you can discover one last activity, related again to wellness and body care. The time I went, it was an "energetic massage" done by Barbara from Perpignan, a "massage that connects body and mind." A very impressive and relaxing massage, that takes way more force than a regular one !
More details about this event :
The event Yoga x Food is organized each Thursday and Saturday (in the morning for yoga x food, and at night for yoga x vino, that makes you discover bio wine).
It takes place at Maéva or Charlyne's place.  New date to come : 30th of August.
It is 30€ to 50€ the whole event (3h of yoga + brunch + discovery activity).
Contact : Facebook or Instagram
Do paddle surf at sunrise/sunset in Barcelona
Ver esta publicación en Instagram
Wanna do an activity that wakes you up and makes you do sport in the same time ? Wanna wake up gently by the sea ? Then sunrise Paddle surf is done for you ! With Moloka'i SUP Center, you can do a paddle surf session very early in the morning or at sunset and enjoy the quietness of Barcelona's beach. This is my friend Letizia Barcelona that told me about this activity, and I kept wanting to try it since then !
Good to know :
15€/hour if you rent just he board / 60€/people for a 2h class
It is better to book before. 
Visit Barcelona around women historical portraits
Ver esta publicación en Instagram
Ver esta publicación en Instagram
One magic thing to do in Barcelona is to stroll around in its street while listening to its history. With Pilar from Rutas Vive, you can visit Barcelona while discovering its history through women inspiring portraits. Artists, militants, teachers, businesswomen, queens…
Pilar gets inform and collects unknown or ignored stories on women of Barcelona to do tours around the city : Las Ramblas, Poblesec, El Raval, El Gothic… I have been there a few times and I recommend it eyes shut, not only because you will hear stories you never heard, but also because Pilar has such an energy to transmit those stories and portraits of women, that it is fascinating to go to !
Pilar also organises tours to discover the secrets of Las Ramblas or the story of moved buildings in Barcelona. Here is a wonderful activity to do to discover Barcelona differently !
More details :
8€ the tour of 2h, plan to have cash
In Spanish only