My 5 favorite Instagram shops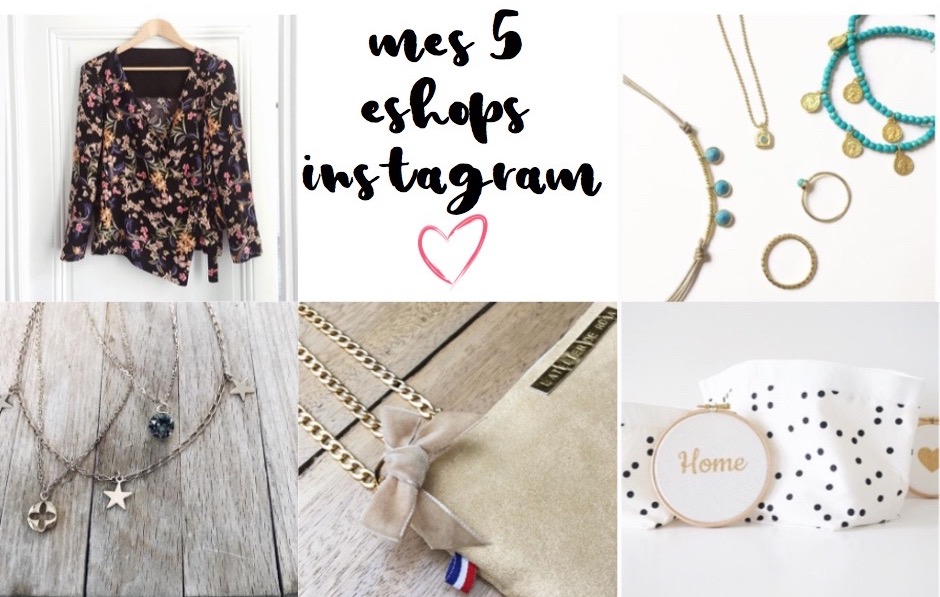 In 7 years on Instagram, I have a lot of people, followed tons of accounts and evolved a lot. But I mostly discovered a lot of creators, designers and brands, that are part of my daily feed and that inspire me a lot. In order to share with these talents and their universes, here is my top 5 of Instagram shops (French and strangers) that you have to follow.
Singulière

When I talked to you about this brand here, two years ago, it was still called "Fabrique Anonyme". In two 2 years, Amandine, its creator, made the brand evolve into Singulière, a prêt-a-porter brand of handmade clothes, in noble and high quality fabrics. She makes collections per seasons and gets inspired by trends. Even it has been a while I haven't bought there, I definitively it is worth the shot to invest in such good pieces and to have outfits no one else will have. The proof is the black and white top I bought from here three years again is still one of my favorite top for summer and a night out !
GRACE et ROSE

You want fine and delicate jewels, handmade? GRACE and ROSE is the brand towards which to turn you. Jewels are just sublime and ultra trendy, so that every time I miss restockings because they go sold out super quick! Thus I advise you to follow this account closely, and especially to be in starting block during the new sales!
L'atelier de Rosa

Ah Rosa's clutches… I had discover esthis shop well 2, 3 years ago now? Then big fan of clutches, I was unable to resist these hand-made, original pieces of leather, crafted and trends. If you look for a small evening clutch for an event, or simply for a unique present, then I recommend you largely to go to glance at the creations of Rosa!
Toutdouxlist

For a lovely and sweet home decoration, I advise you a 10000% to check Audrey's creations, aka Toutdouxlist. For the home and babies, her decoration items are always sweet, cute and really affordable. I love her little baskets and embroideries !
Maria Dosaes

I end this top 5 with a recent crush, linked to my brand new Spanish life. I have discovered thanks to Instagram recommendations this shop of Barcelonese jewels. Models are fine and very trendy, but prices are mostly mini, which totally makes you want to buy everything !
Which one of those Instagram shops did you know ? Which one do you prefer ?