Walden 7 : a futurist architectural place in Barcelona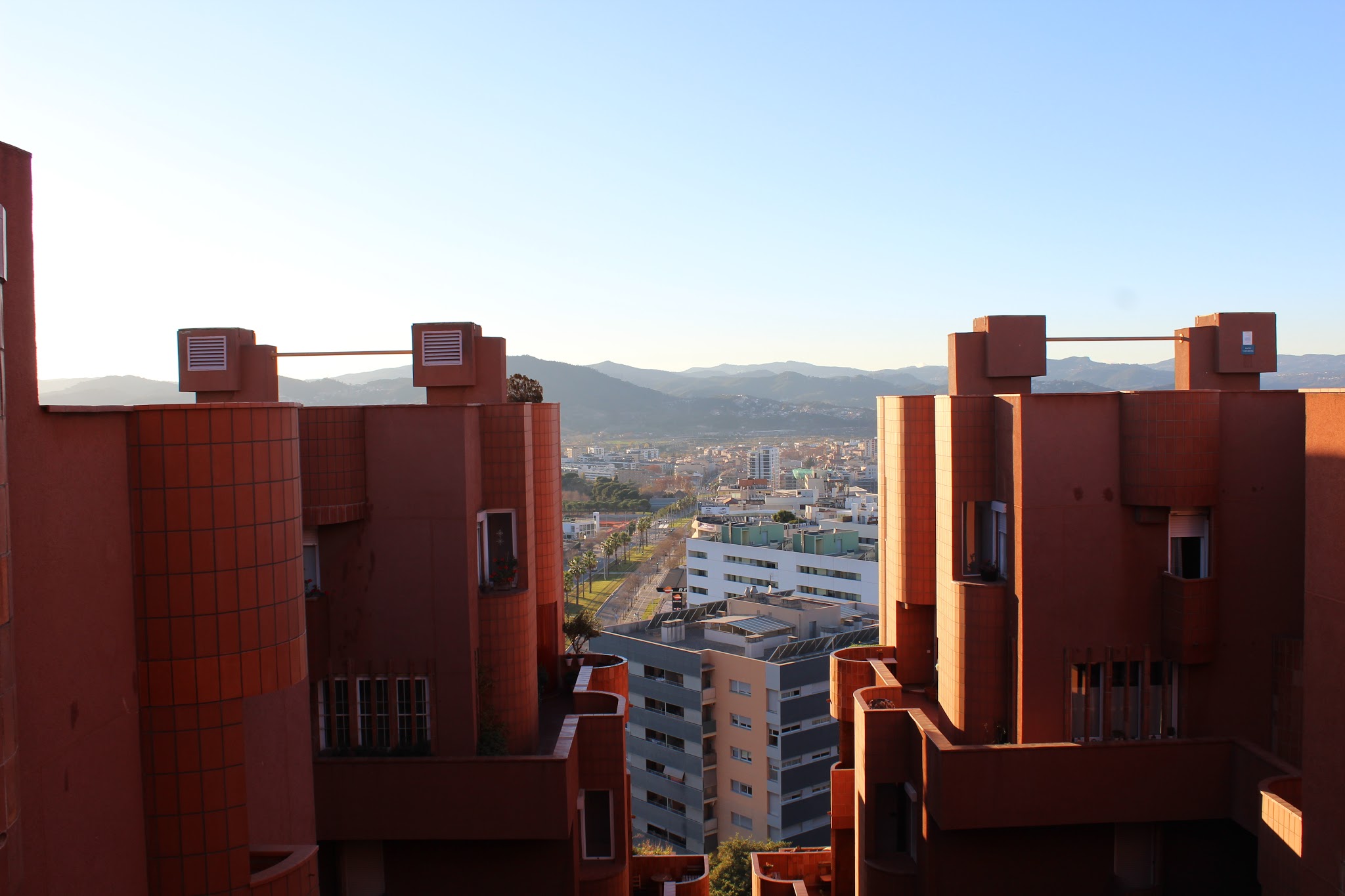 In December, I went to visit the residencies Walden 7 designed by the architect Ricardo Bofill. I had seen pictures of the building on the Instagram account of my friend Letizia in Barcelona that really impressed me : orange and blue towers, with perfect lines and futuristic shapes that could totally be a movie set… I had to go and see ! In this article, I then take you for a visit there. Are you ready ?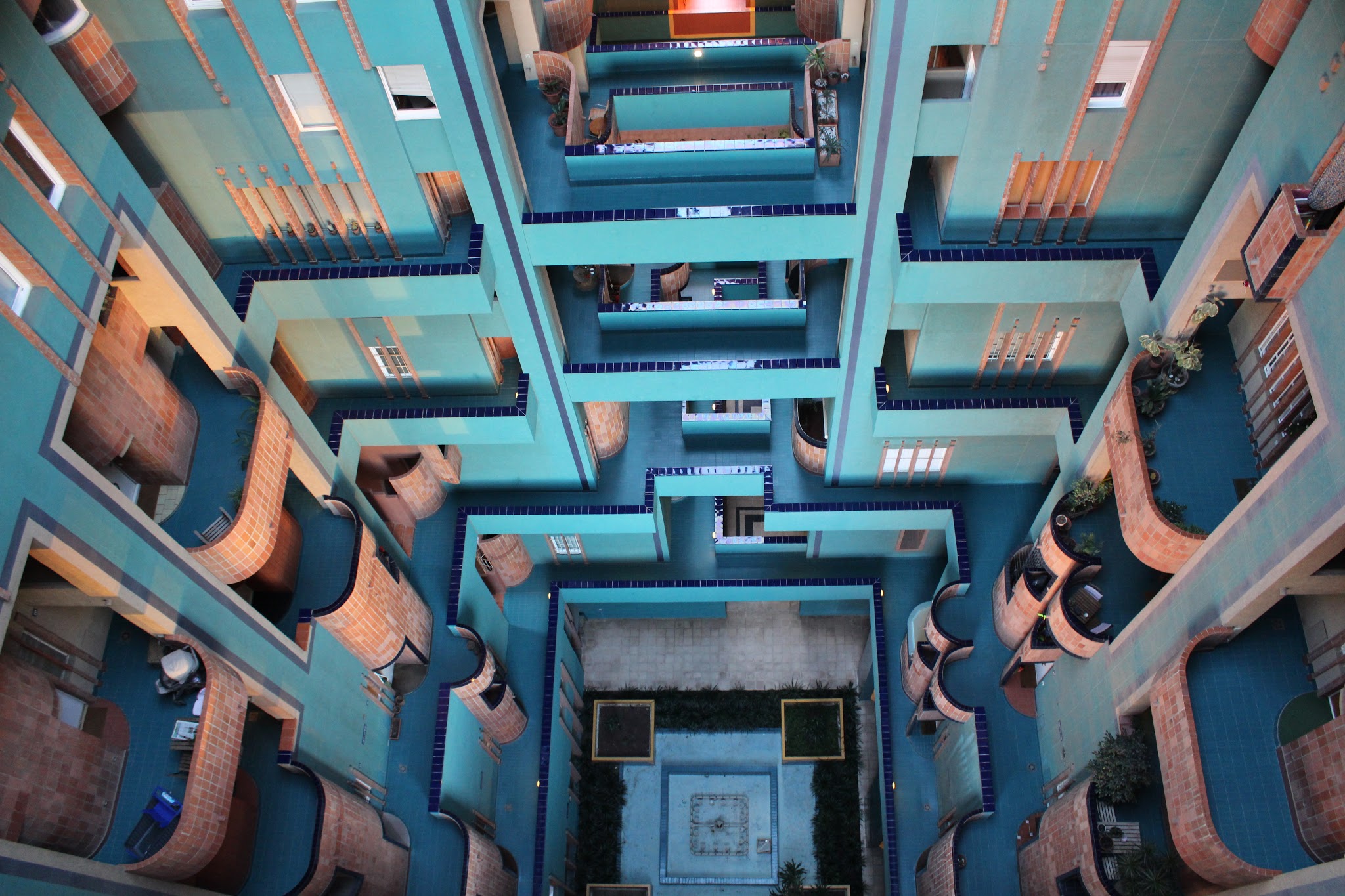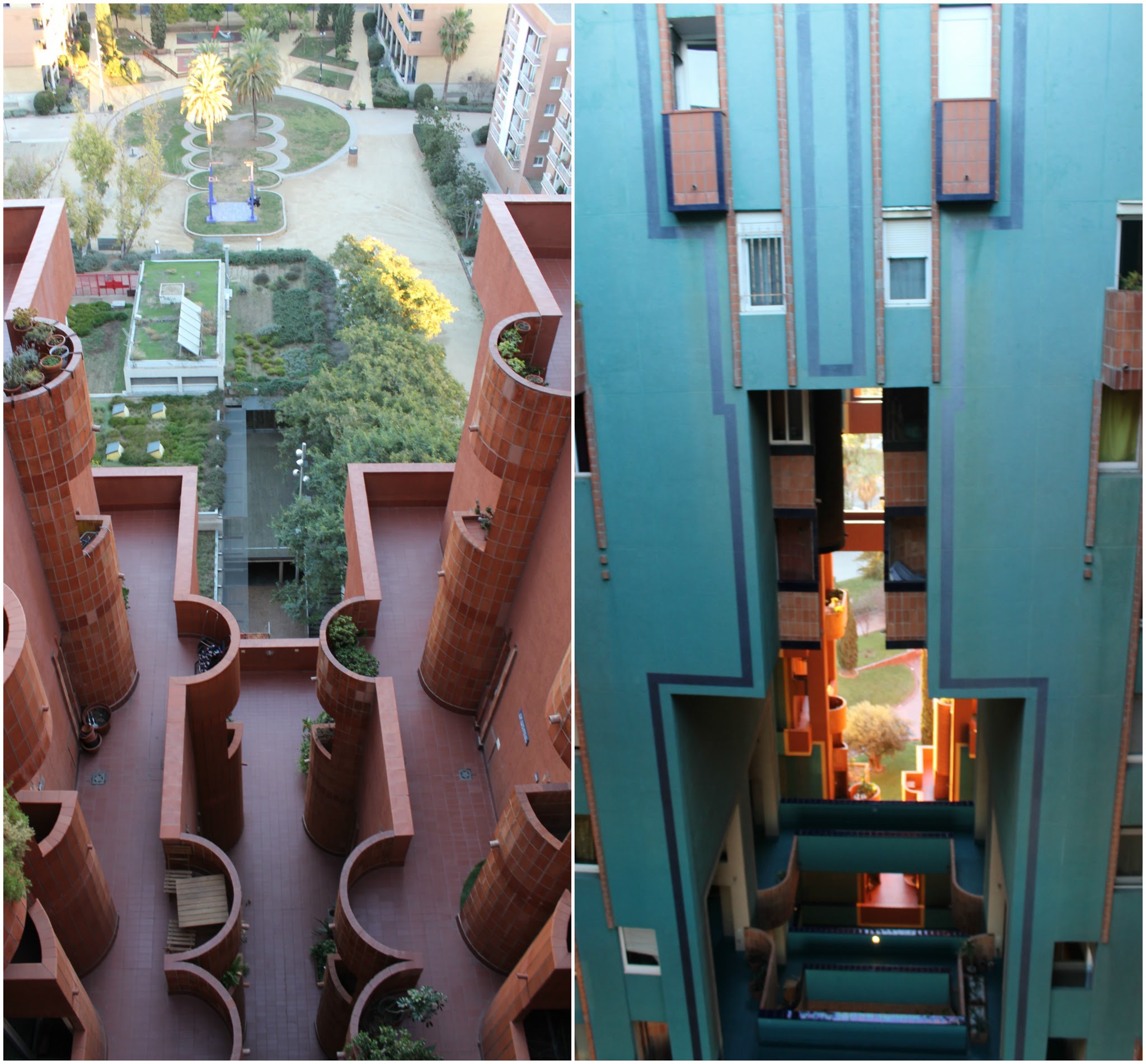 Walden 7 : the origins
The project Walden 7 was born in the 70s in an architecture workshop that gathered architects, philosophes, engineers and scientists. It was mainly designed around the duo of siblings Anna and Ricardo Bofill, passionate and utopian architects. The goal ? To build an autonomous apartment building, to create a vertical city : housings, shops, services, parks… everything had to be in the same zone for the comfort of its inhabitants. Initially, the project was meant to be done in Madrid, and was called "Ciudad del Espacio" or "Space City"… Finally it was realised in Sant Just Desvern, at 25 min from Barcelona.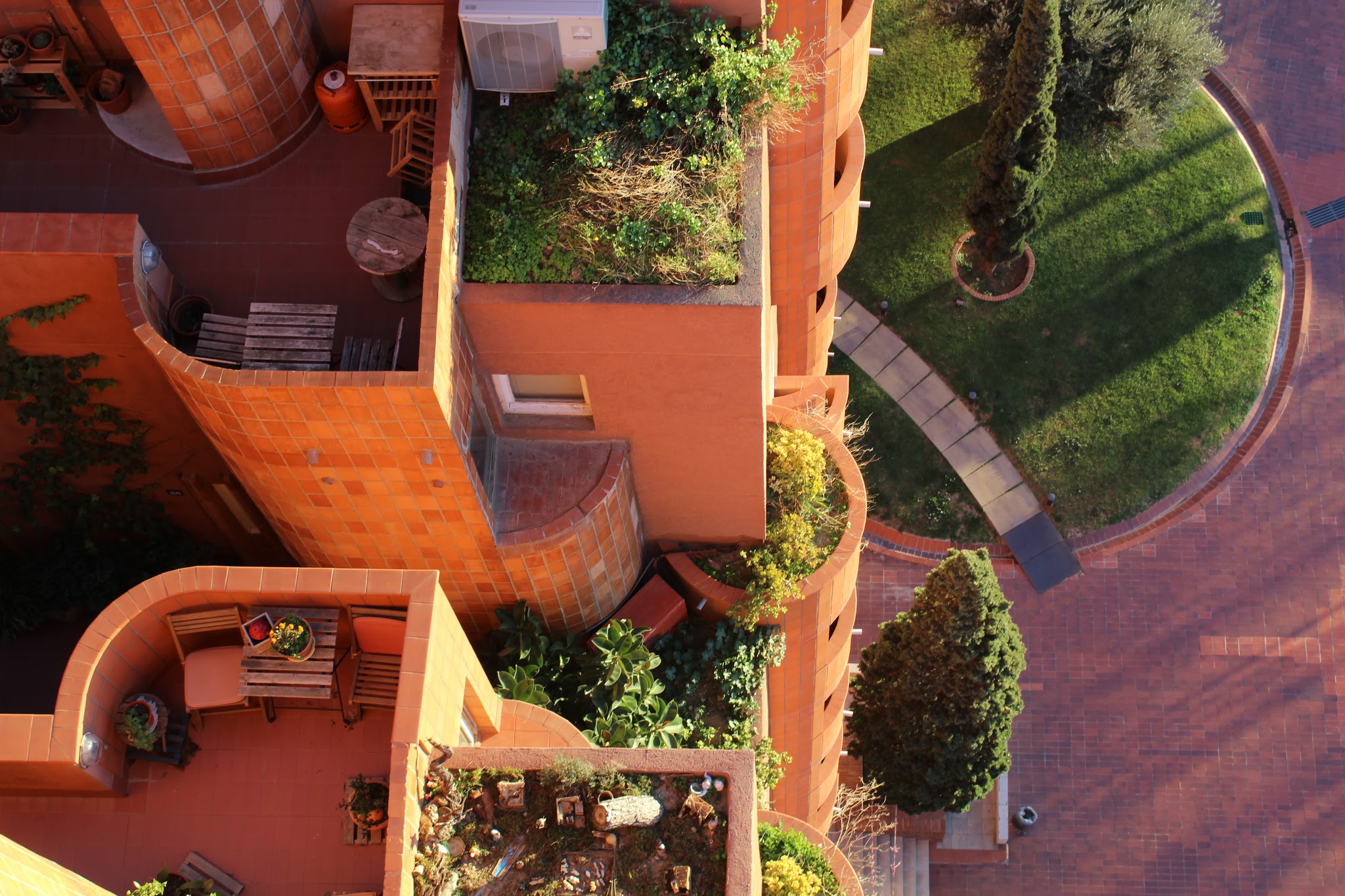 Walden 7, a utopian place
Walden 7 is truly a unique and surprising place to discover. The sixteen floor building ends with a rooftop terrace that hosts a swimming-pool…. and a nudist area ! Two lifts are deserving all the floors but only stop at pair numbers. Technically, Walden 7 is a labyrinth of corridors, stairs, tunnels… that end on impressive view on the neighboring, blue perspectives of the inner yard, and a view on the old fabric nearby that has returned to its wild state. In other words, it is easy to get lost there !
Round and geometric forms of Walden 7 give a constant impression of harmony to the apartment building, which makes sense with the initial goal of this project, that was to "realize a new psychological conception of our urban environment, in opposable with the only technical conception major part of the urban residences had* in 1970". Miró i Rufà Josep Maria
But I don't tell you more in order to let you be surprised arriving there !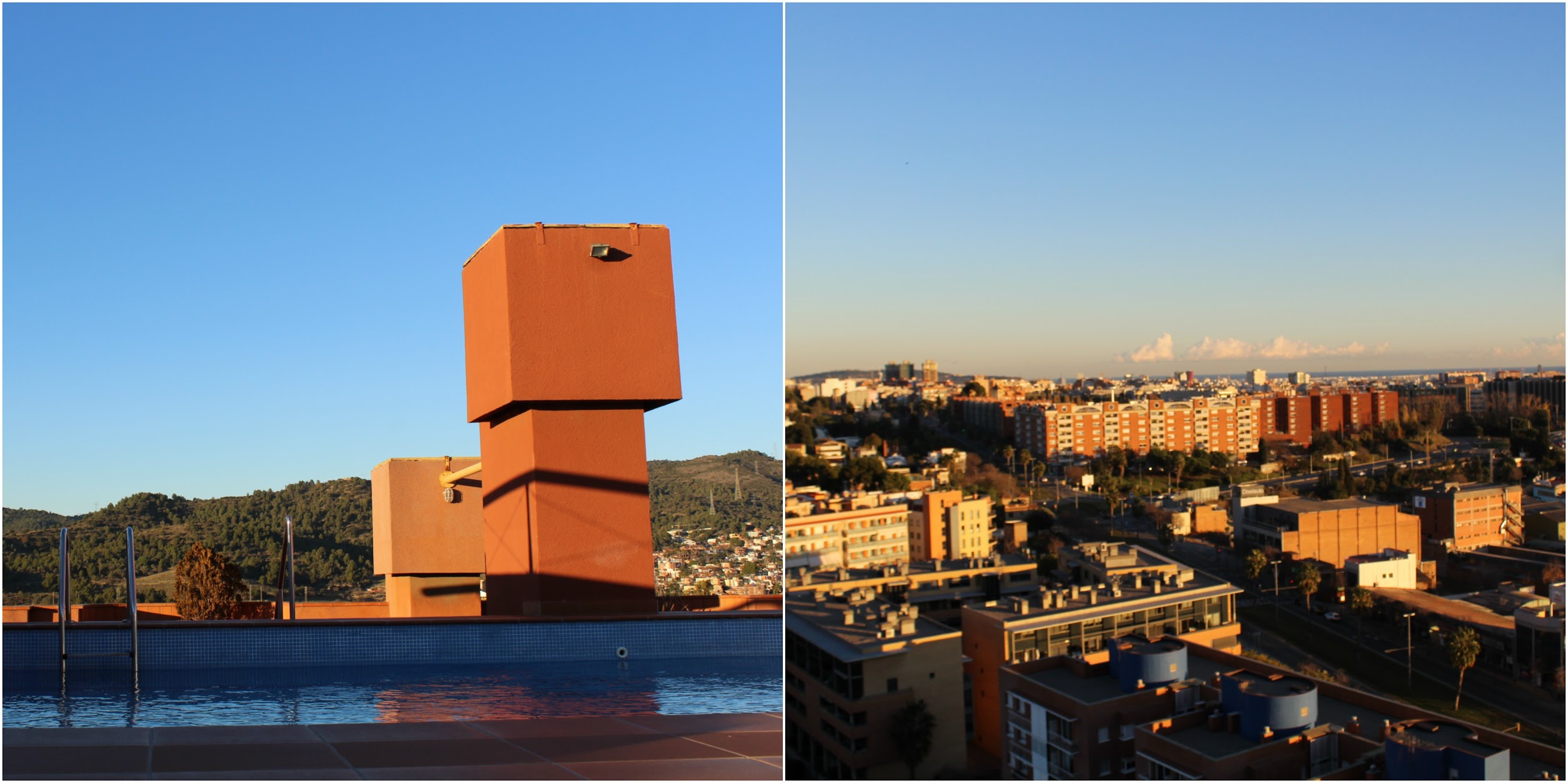 Informations about the visit :
The visit is done by one of the inhabitant of Walden 7. It isn't very formal (hence sometimes a bit messy), but the price is according what you want to give, so very cheap. It lasts 1h30-2h, which is short to take every pictures you would like to take, but well enough to enjoy the place and get to know more about it.
Address :
Ctra. Reial, 106, 08960 Sant Just Desvern, Barcelona
How to go : R1 ou R4 (Rodalies) until Sant Joan Despi then the bus L46 (env. 30 min the trip)
How to book :
Send an email via
this online form
to tell the day you wish to visit, in which language do you want the tour and how many people you are going to bring. You will then settle the details with the person that will contest you.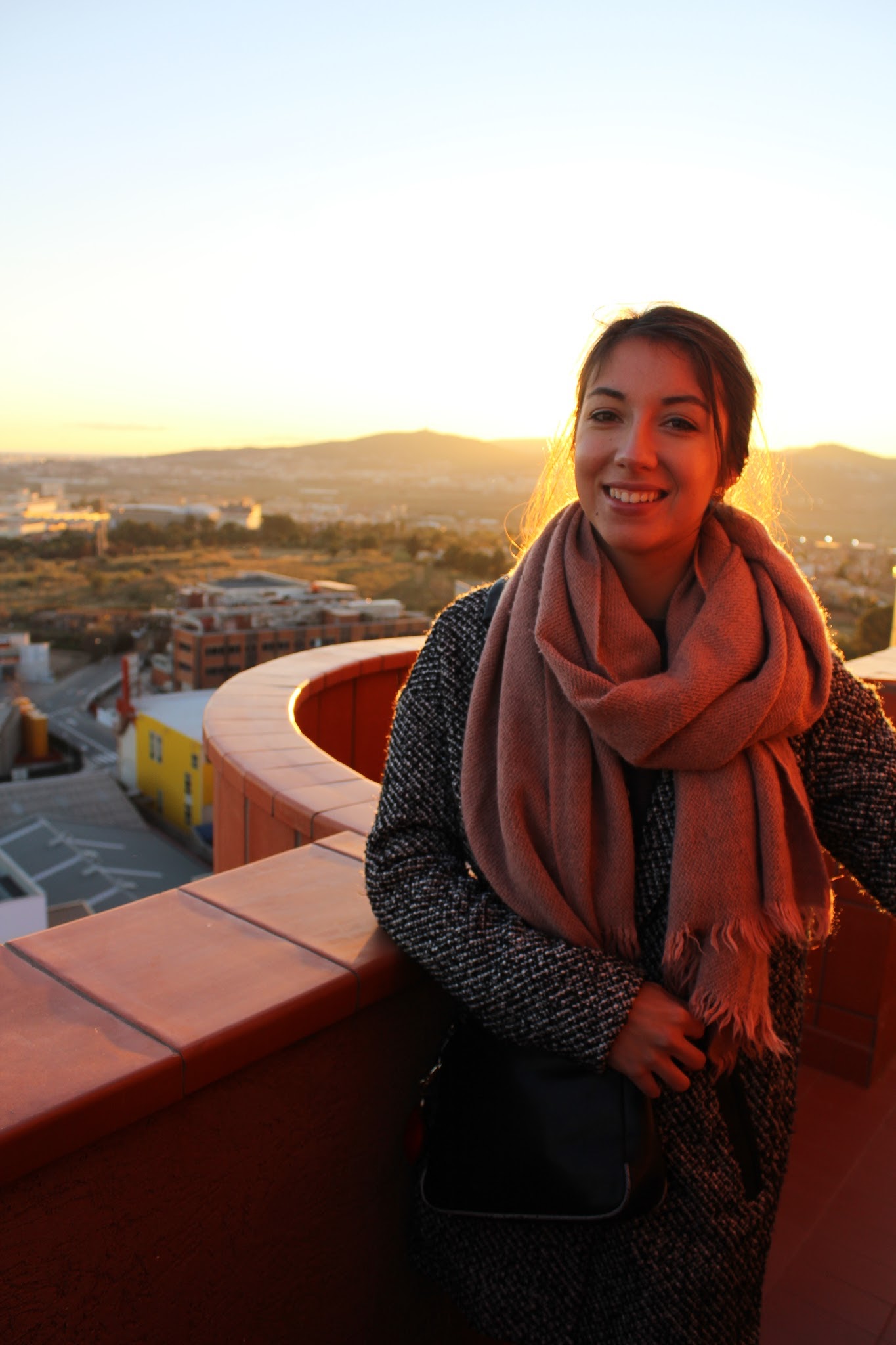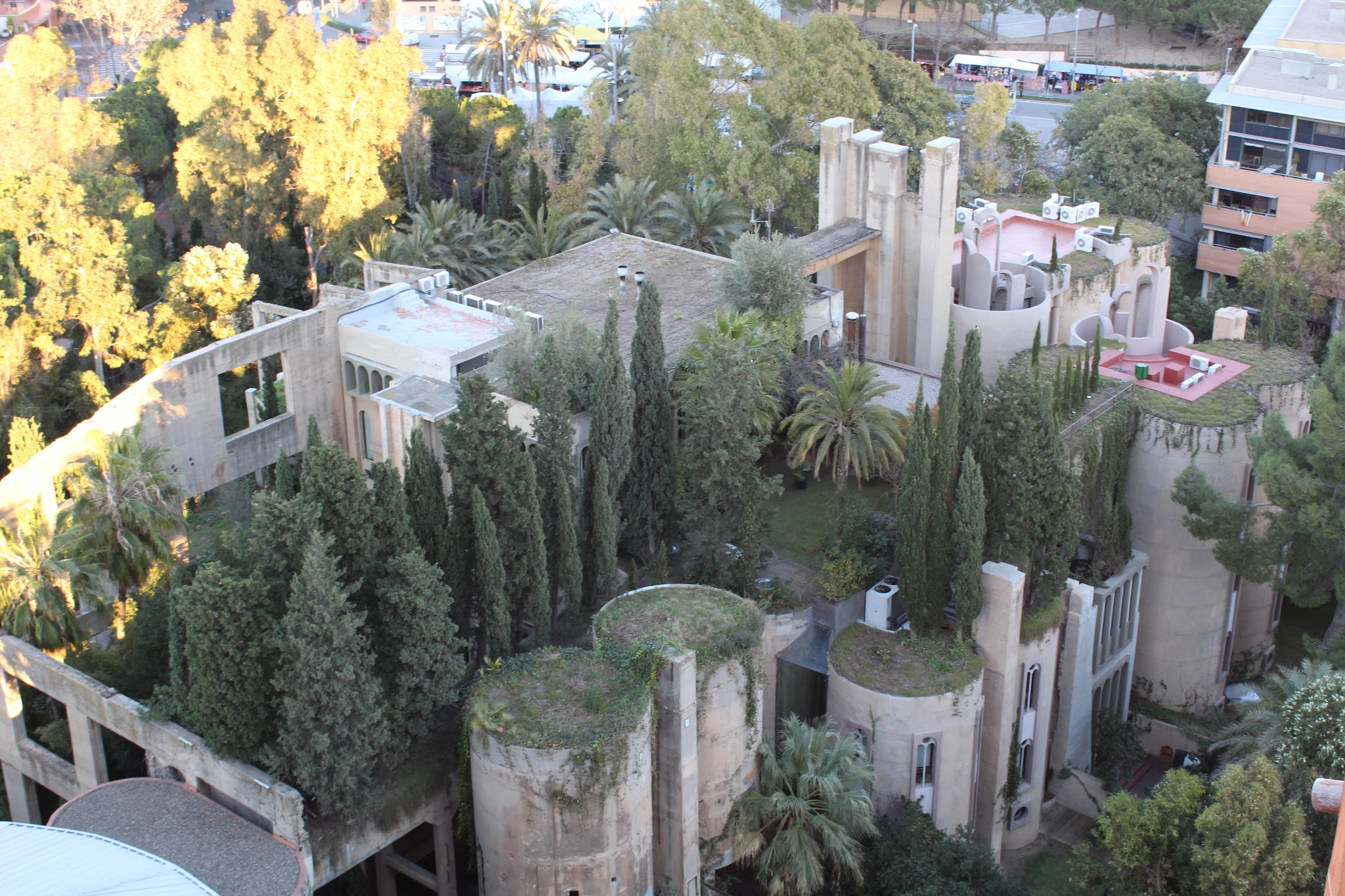 So, ready to visit Walden 7 for real ?