Bohemian in Barcelona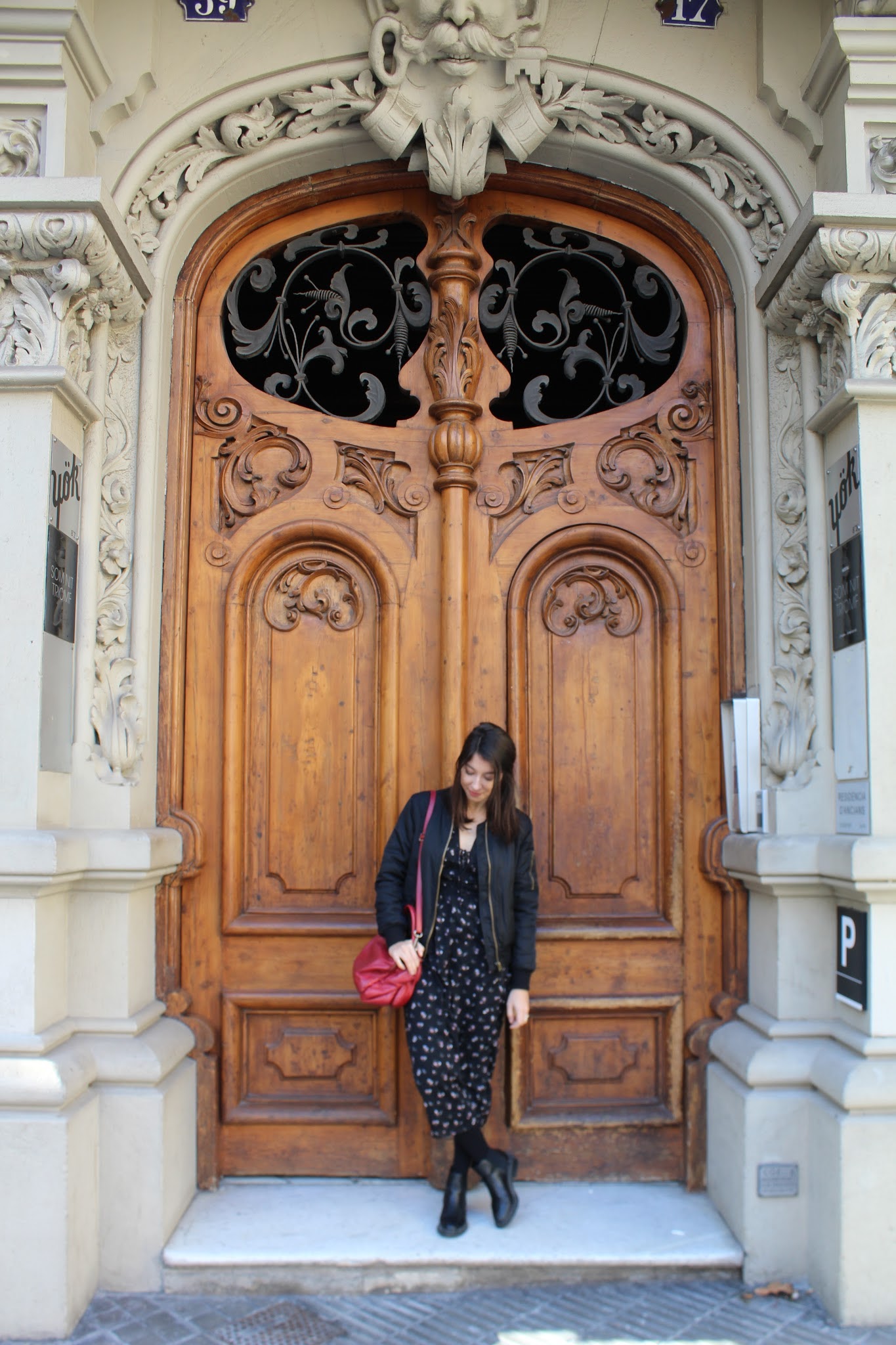 Paris isn't the only city to have pretty doors ! Barcelona too, with the modernist period and its architects full of imagination, has plenty of magnificent, fancy and original doors. It's heaven on Earth for a blogger and photo lover like me… endlessly looking for pretty backgrounds for her pictures !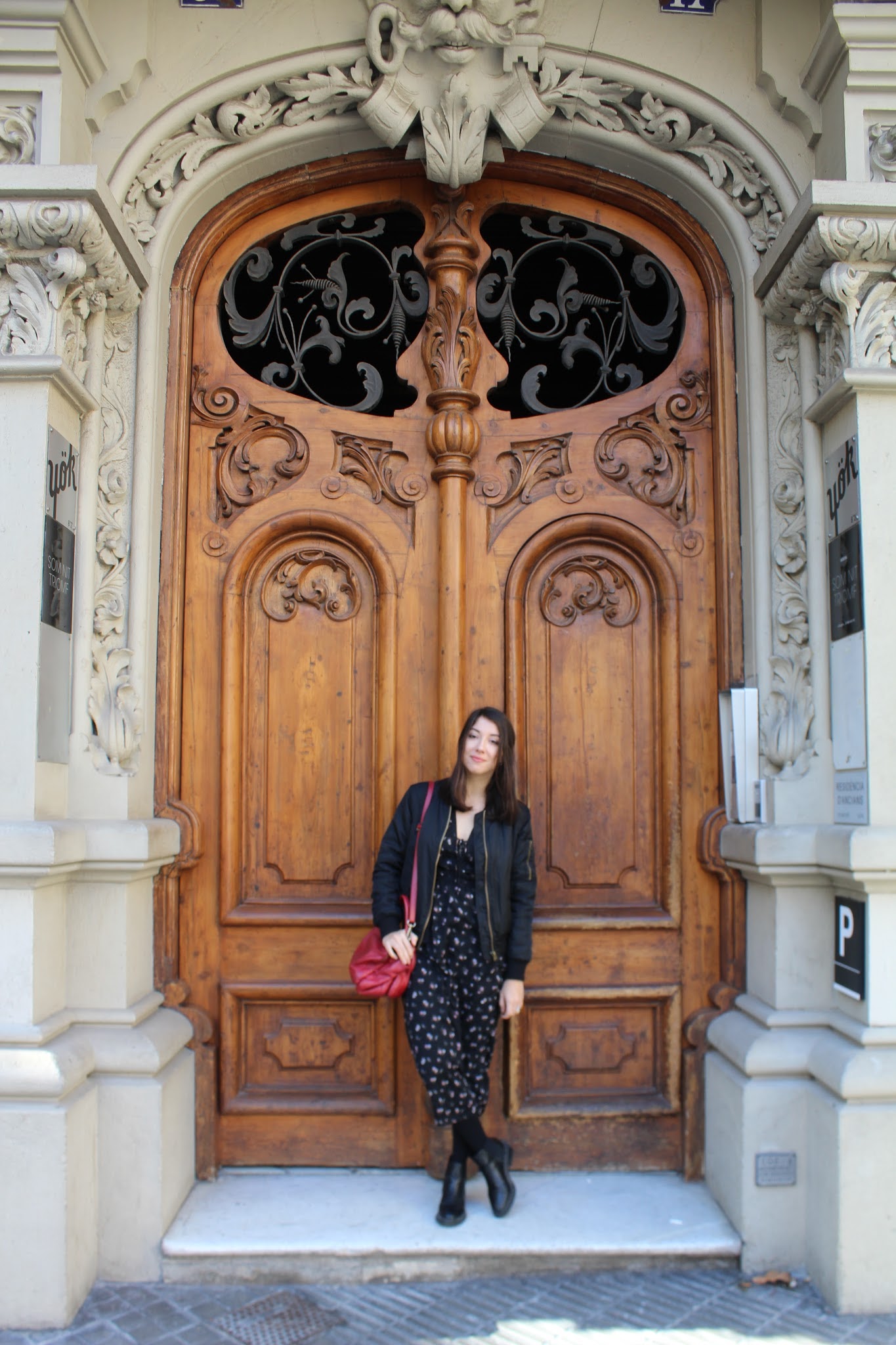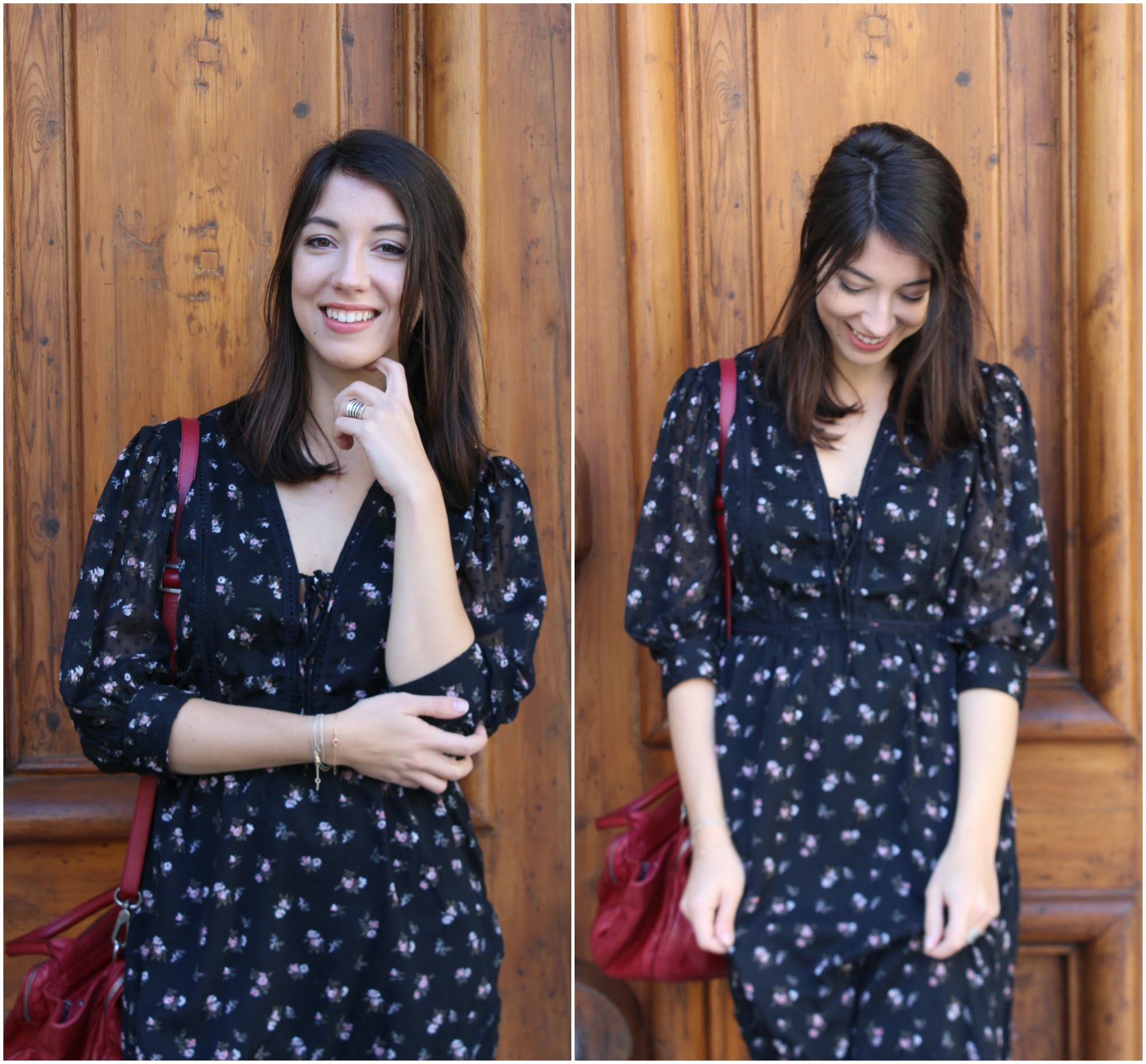 And let's talk about this outfit ! A long floral dress with transparent sleeves. Really the kind of outfit that I would have envy but not dare to wear a few years ago. Why ? Because I thought for a long time that long dresses wouldn't suit me and my 5,41 foot. Because I thought for a long time that bohemian style wasn't for me. Because I had prejudices about fashion and about what I could wear, and that growing up, I got rid of them and got to assume my chameleon style.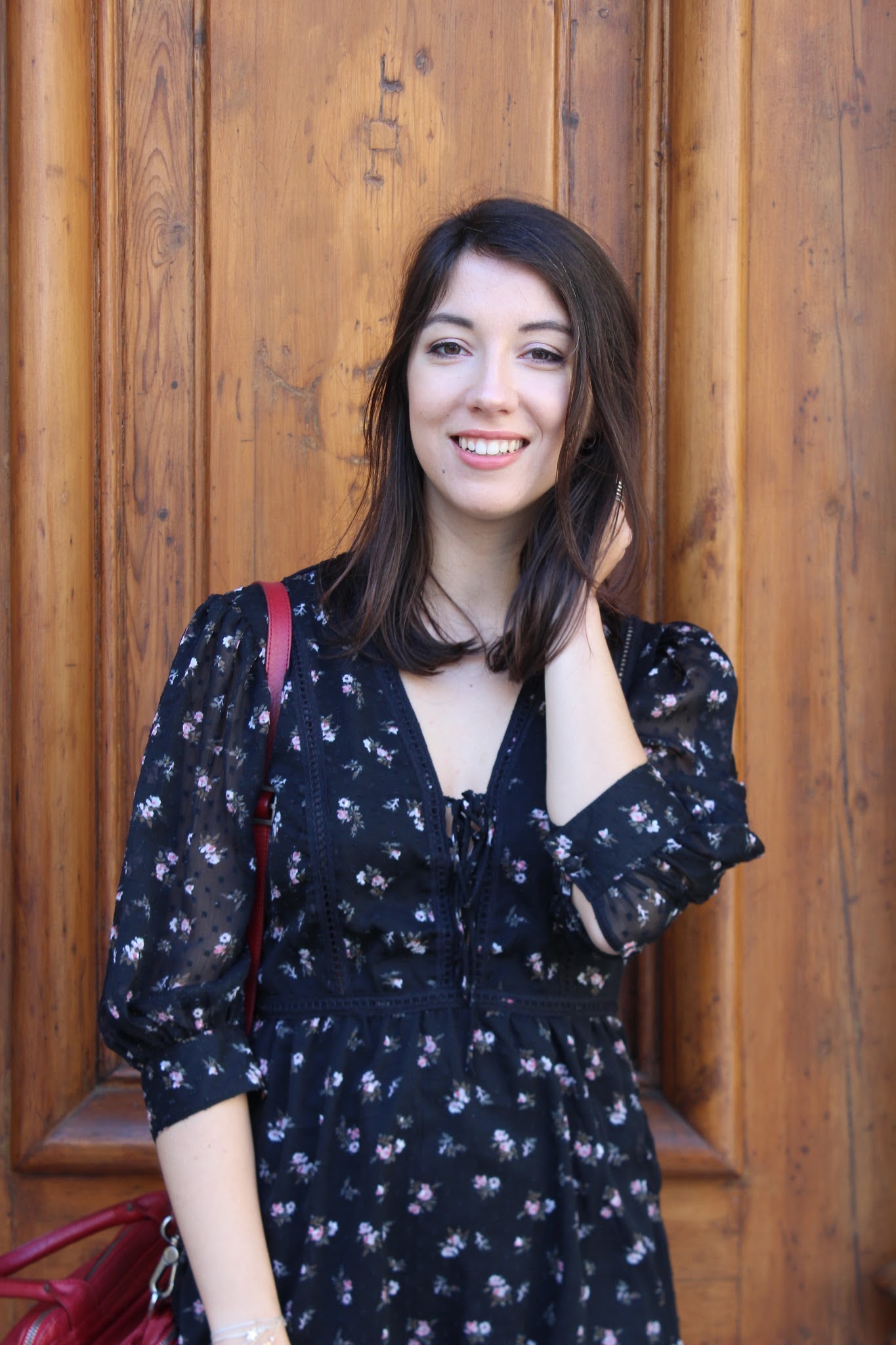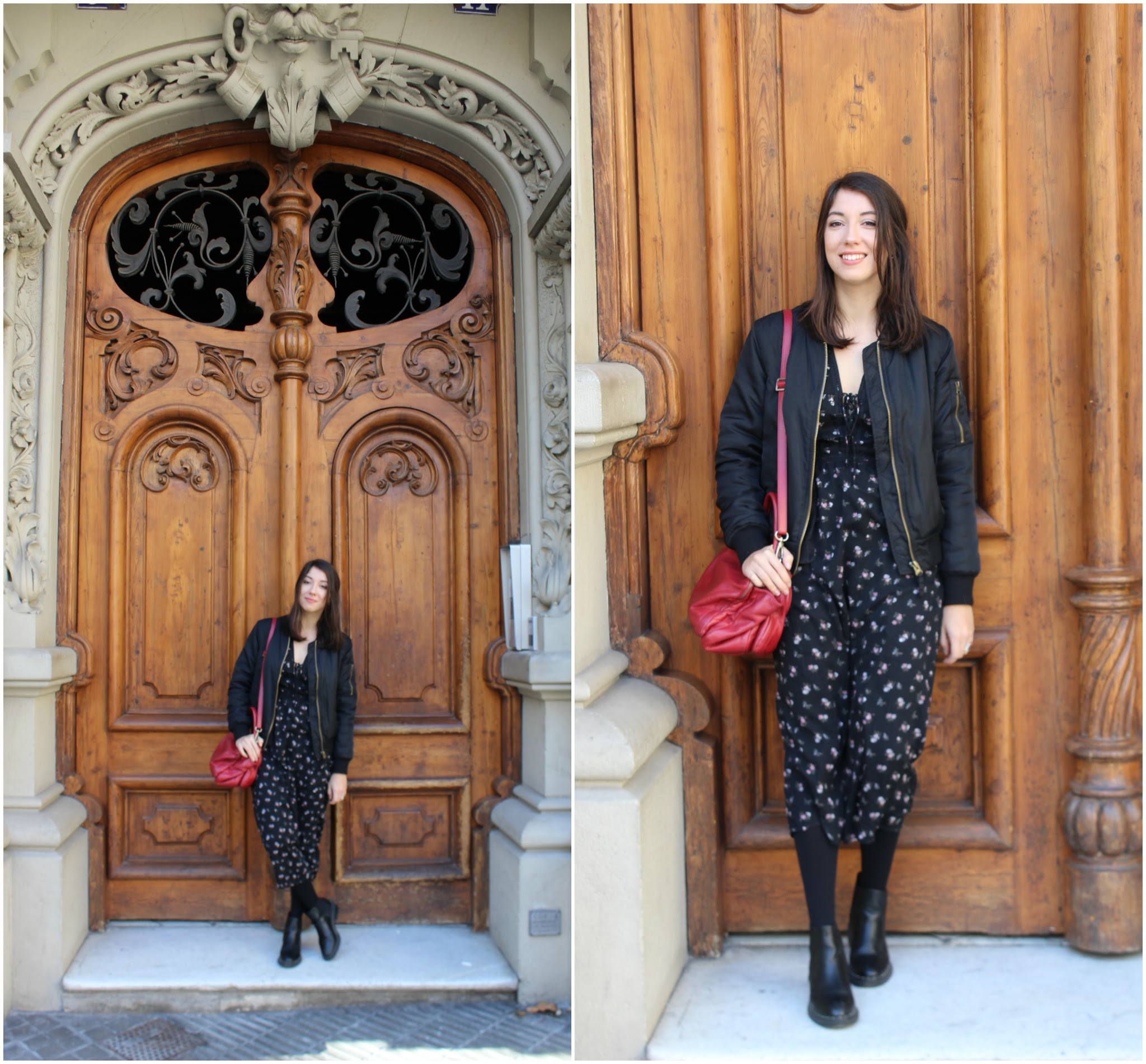 I had a crush going to Topshop during winter sales. Obviously, as you could see long floral dresses everywhere on Instagram and blogs, the trend got me to look at them in the shop, and to try one as well. Why not give it a try ? In the fitting rooms, I saw I didn't have to be very tall to wear the dress, and that even with flat shoes, it was a very nice boho outfit.
Furthermore, since my arrival in Barcelona, I realised I was trying more style and outfits that I wouldn't have tried before : this long bohemian dress, but also thigh-high boots like here, or even more vintage outfits… Barcelona is bohemian and artistic in its architecture and its lifestyle, and designers shops or secondhand markets encourage you so mush to try different styles !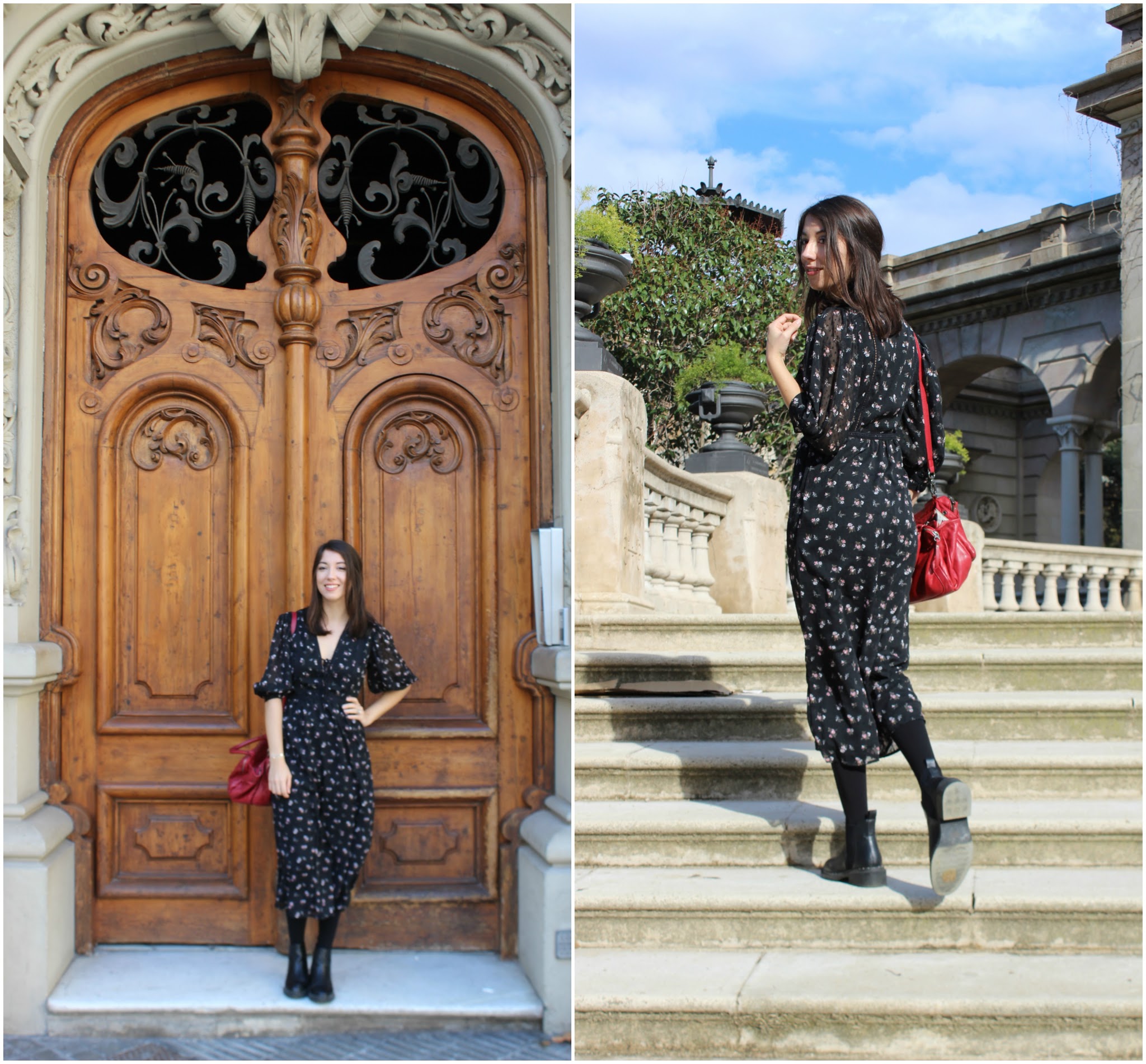 So, how to wear long when we are short ? The secret is to play with lengths. I chose to wear a short bomber that can delimit the top of the body. My dress is also tighten at the waist and has a plunging neckline in lace which structure the silhouette and doesn't give this "bag" aspect we are all afraid of ! Finally, have fun with the accessories. Choose a colorful bag, an accumulation of jewels or small hoop earrings. Dare to change your style when you buy a new clothe, to be sportswear one day, bohemian the next morning and feminine another day ! I think you have seen it on my blog : fashion is made to be bold and try style and outfits that make us go out of our comfort zone !
– SHOP THE LOOK-
Dress : Topshop (winter sales 2018)
Bag : Sabrina Paris
Bomber : Forever 21
Shoes : Carlos Reulas