My Christmas outfit with Happiness Boutique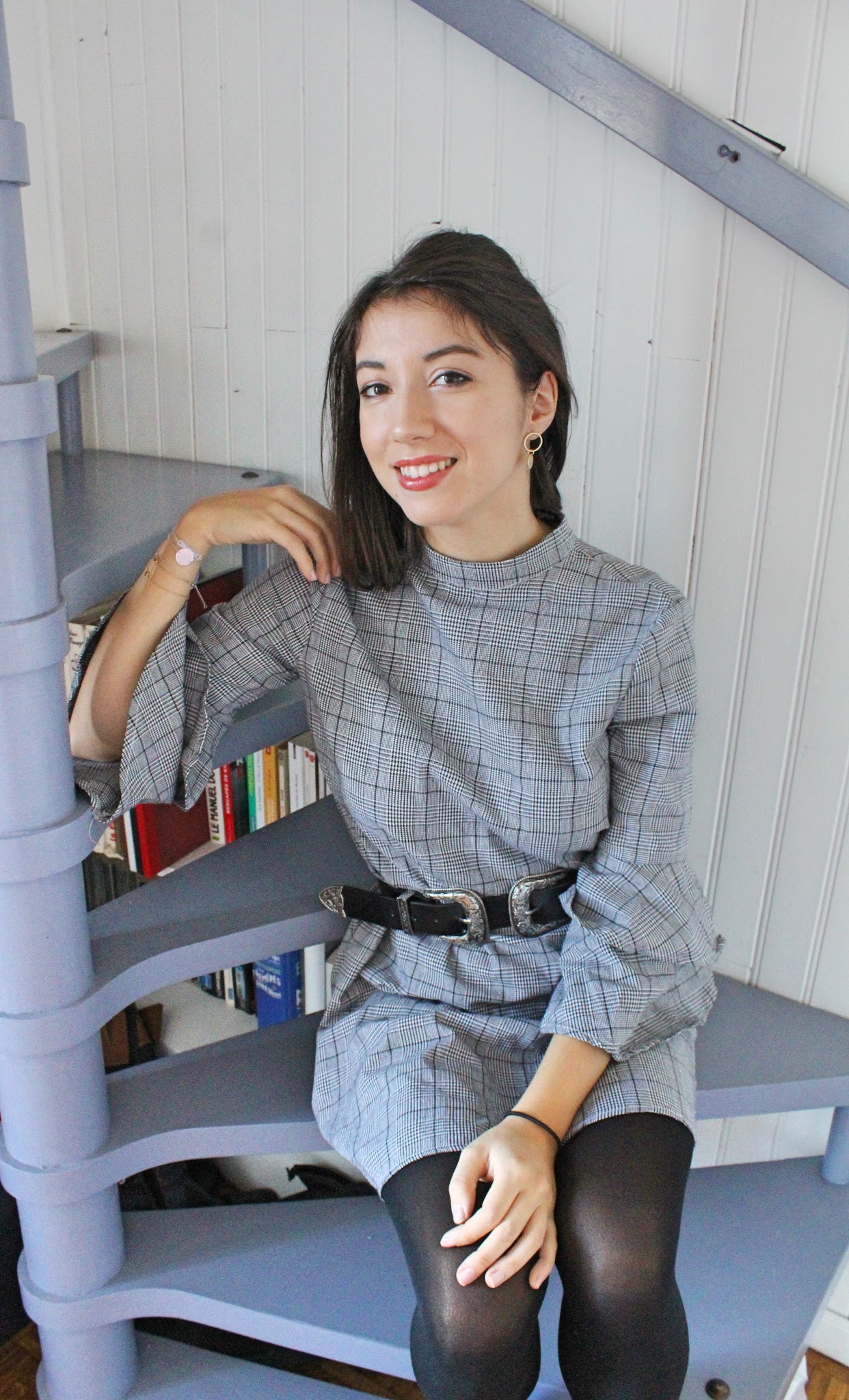 Ah, Holidays' celebrations… Those moments spent in family to laugh, eat, treat ourselves and offer us presents. Moments I am always waiting for with impatience and a certain reserve, since the separation of my parents. Celebrating Christmas with my "family" doesn't feel the same, since I am alternating each year between one of them. However, to fill in this unity we used to have in the past, we create new traditions, new souvenirs : and spending Christmas at their places fill me with joy and well-being the same… and allows me to celebrate it twice more !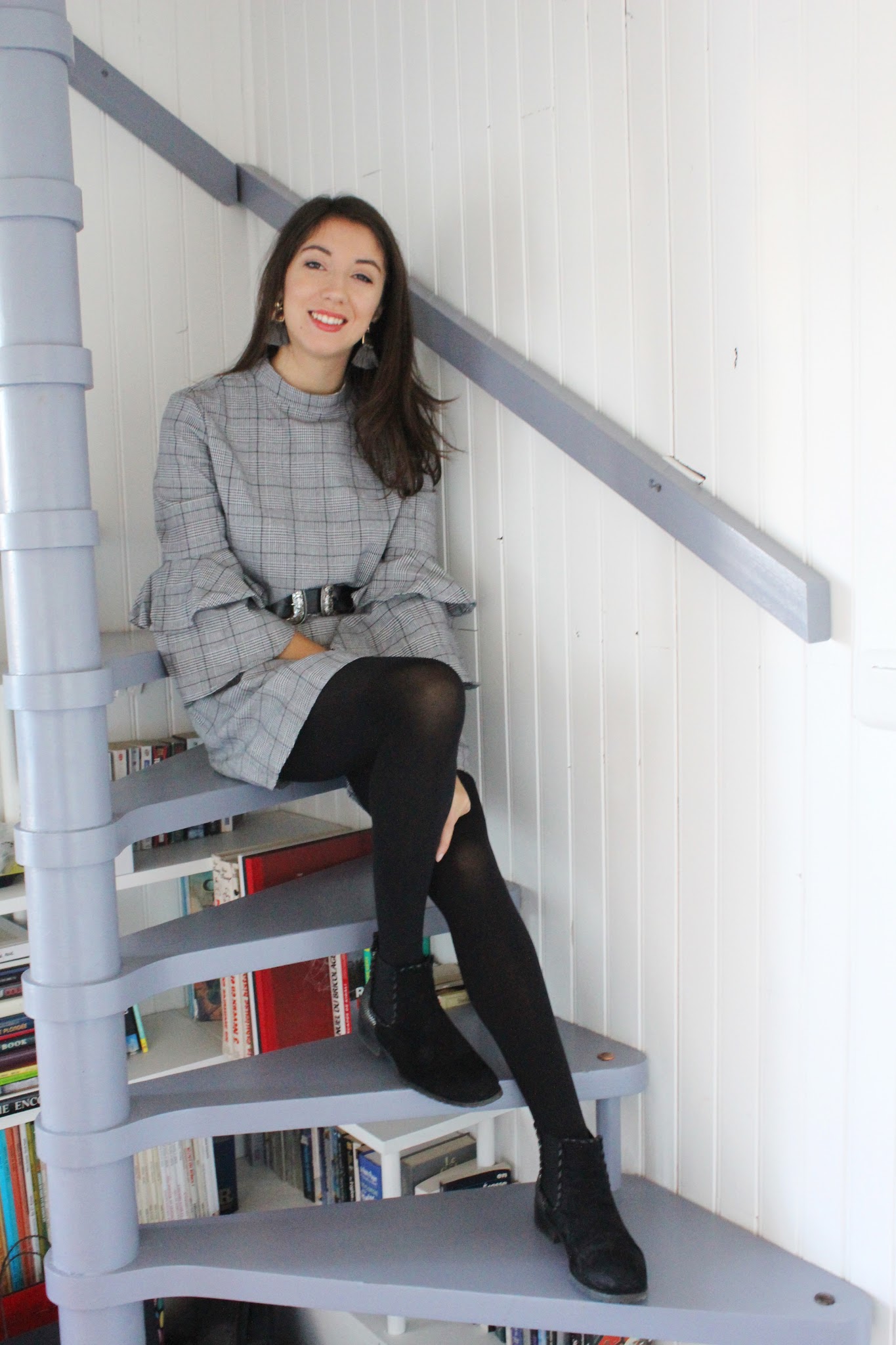 That's why I dress up relatively less than before. Now, Christmas are in smaller comities and cooler. That's why for instance I decided to wear this pretty but casual Shein dress. A dress I could wear each day at work, as I could wear it for partying, with this trending Zaful belt and evening earrings.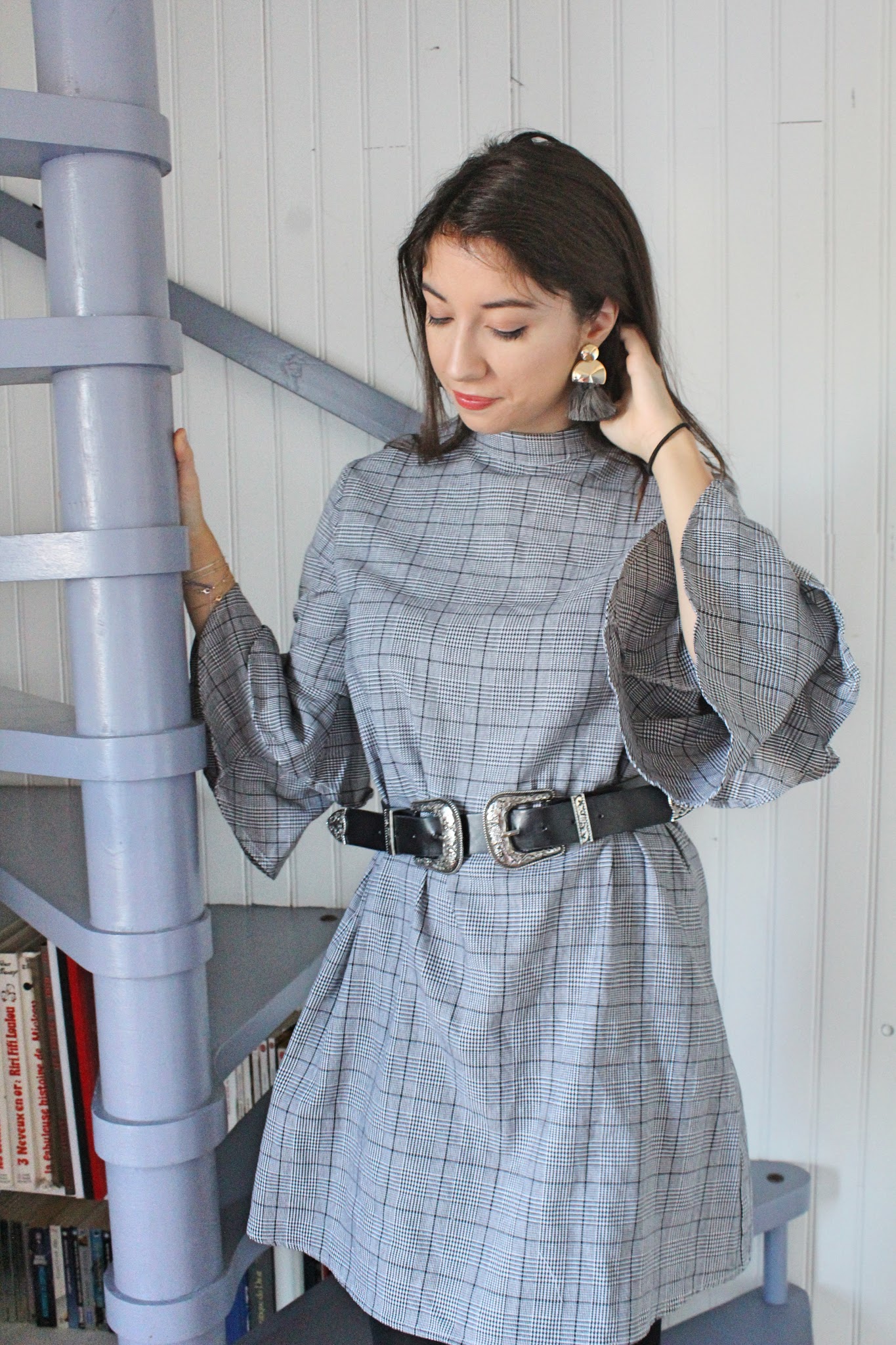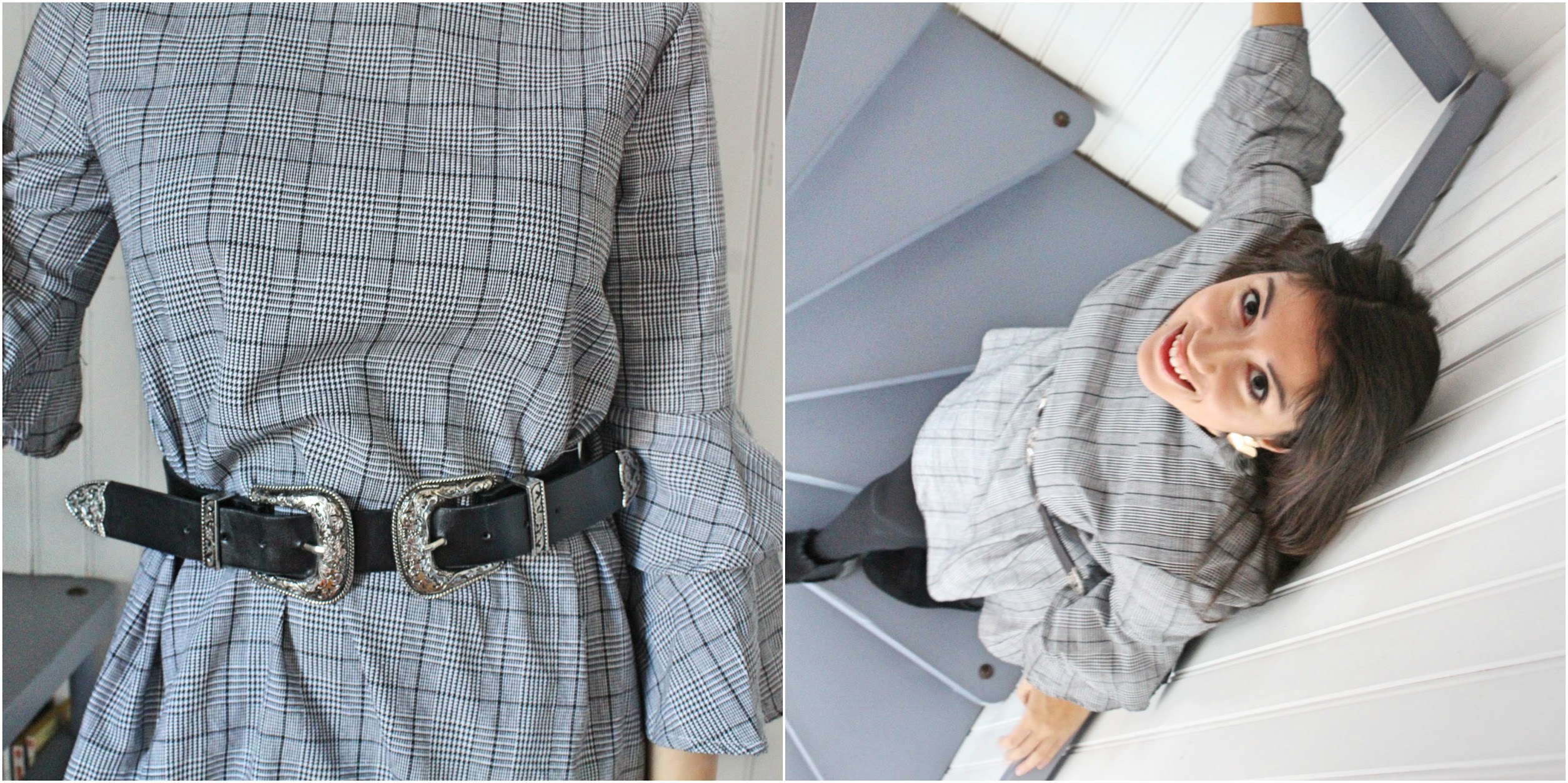 I received those grey pendants earrings and those golden circles earrings from the brand Happiness Boutique. They took time to arrive, I really thought I would never receive them… But they finally arrived in my hands ! I am not used to buy jewels online, I prefer to try them in stores, to compare, but I am not disappointed. The jewels on Happiness Boutique are very originals and affordable, and the shipment is free : perfect to pimp up daily outfits at small prices !
I am very fan of the two models of earrings I received, moreover because the pendants earrings are two-in-one : I can remove the lower part to just wear the golden dots on my ears, that are more discreet. Very useful when the whole is slightly too heavy and gives me headaches sometimes !
Luckily, I have nothing to say for the golden circles, they are perfect !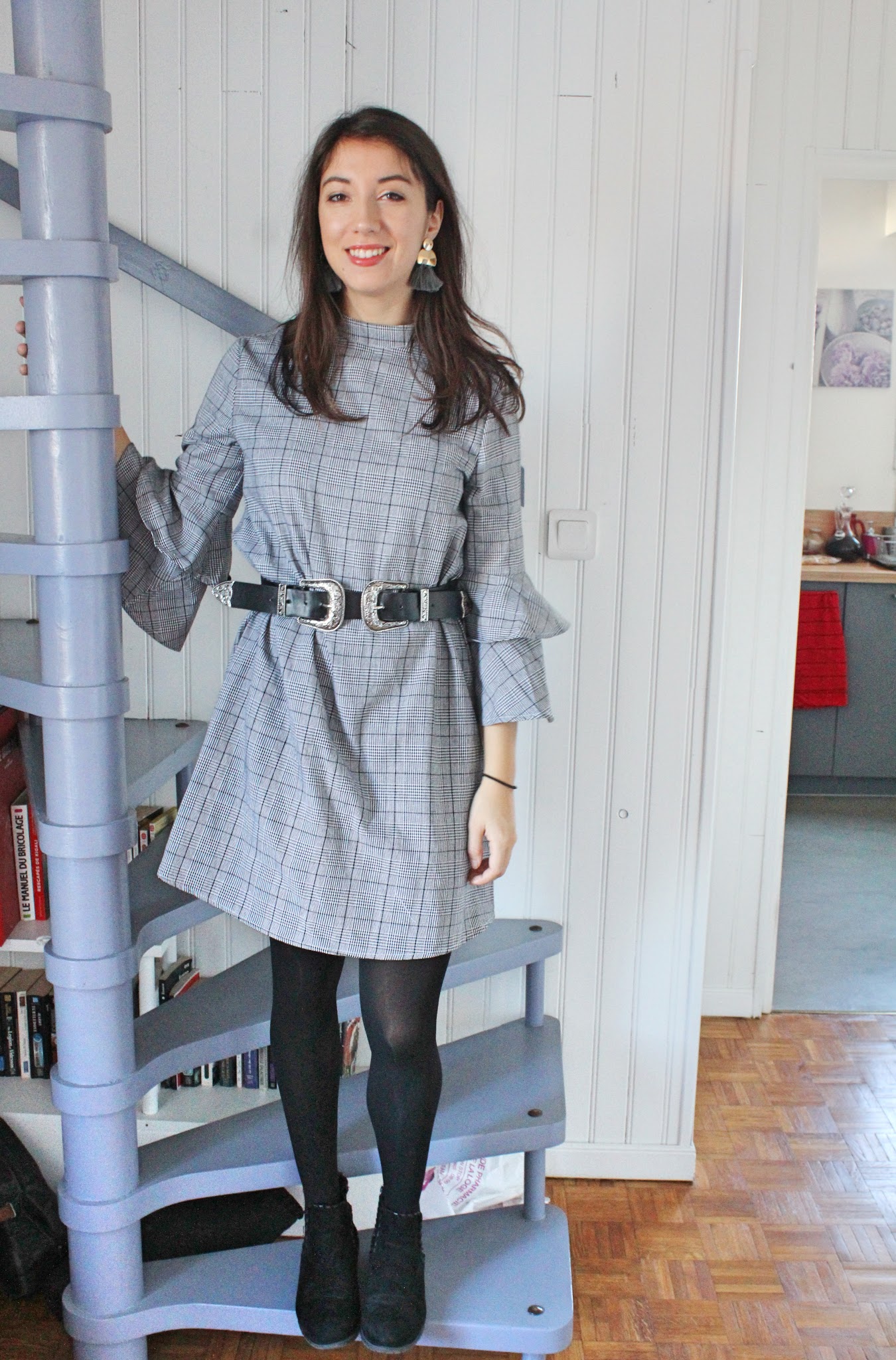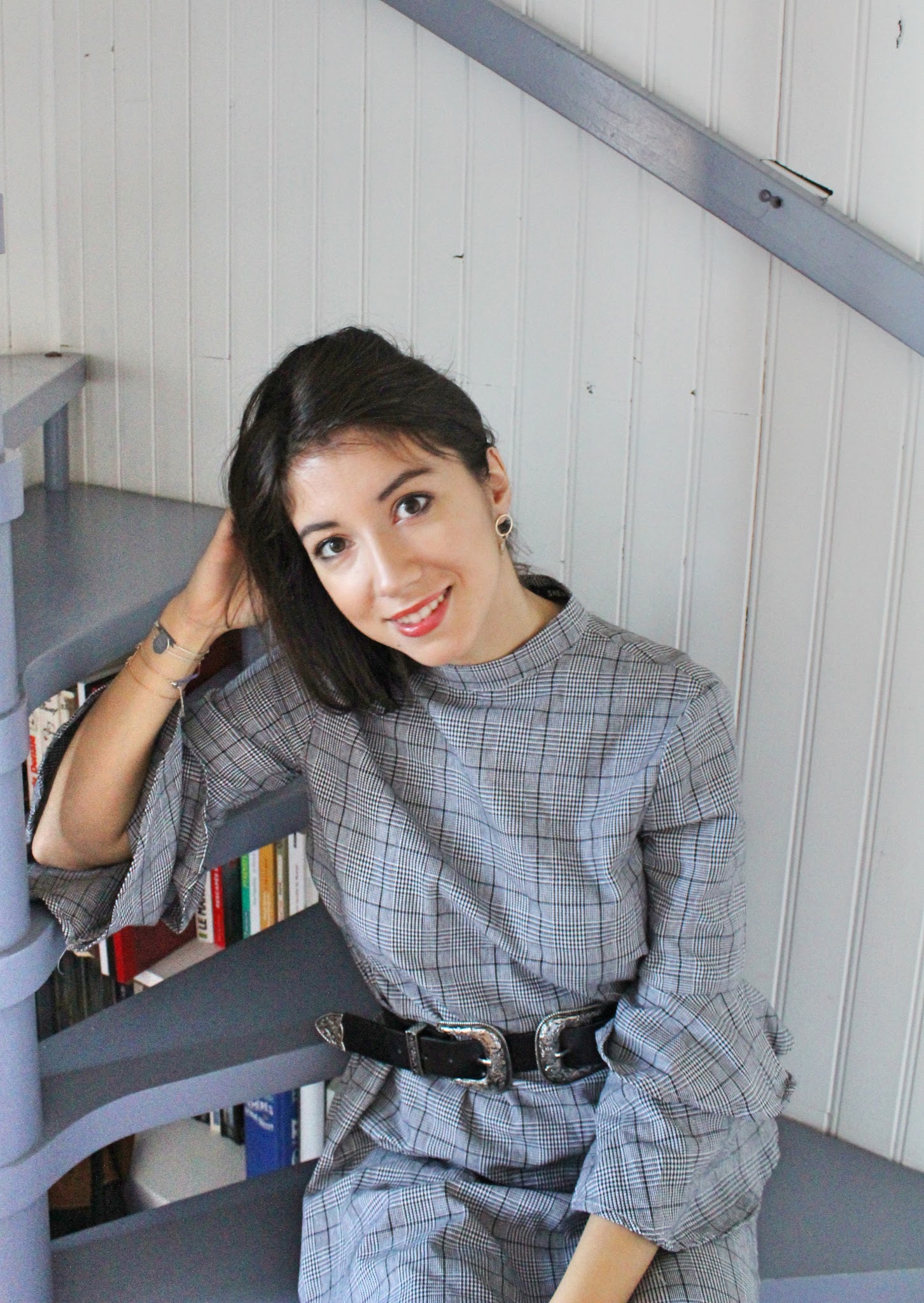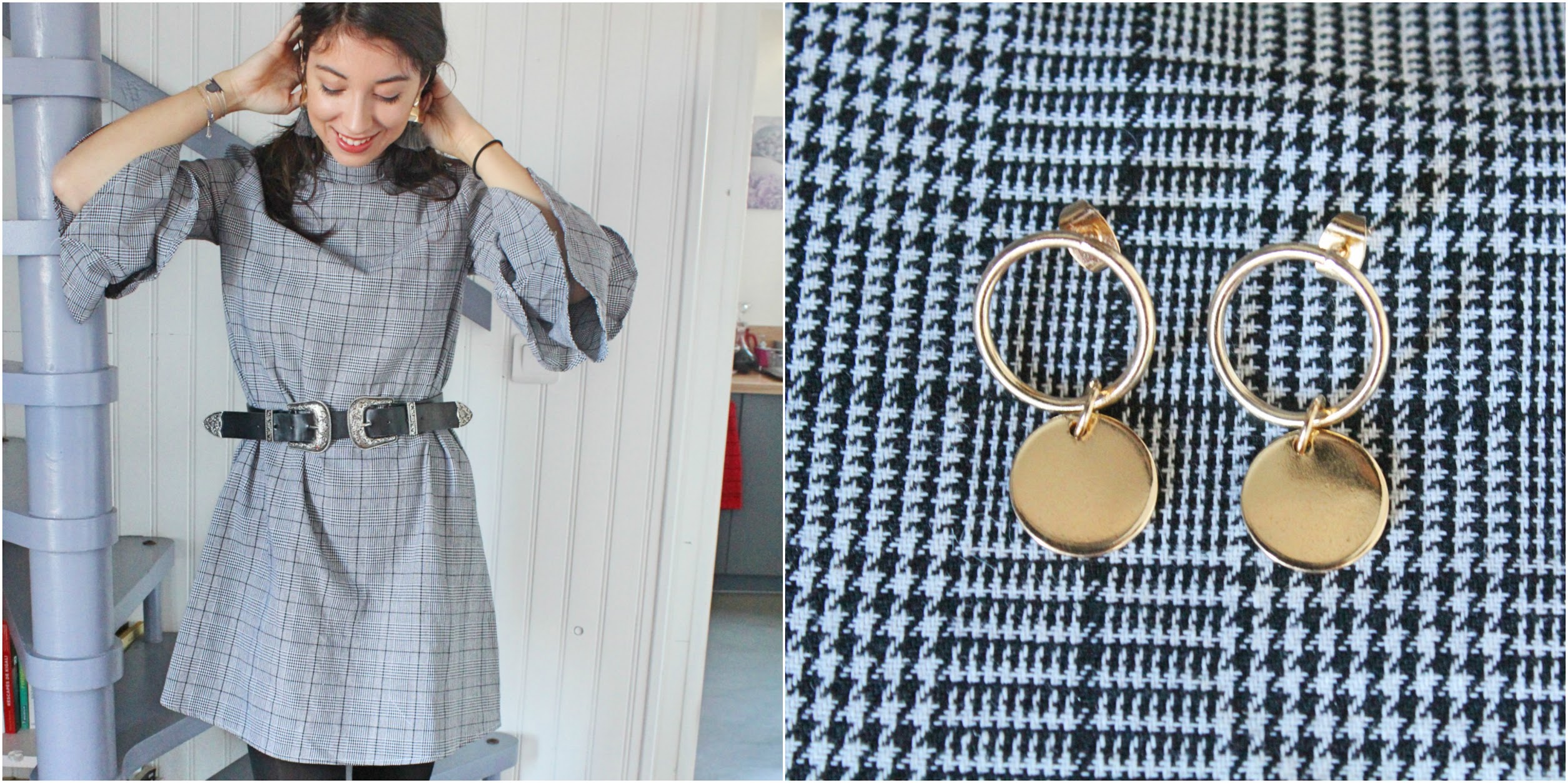 What about you ? Which jewels do you like to wear for Christmas ?