Classy black and red blouse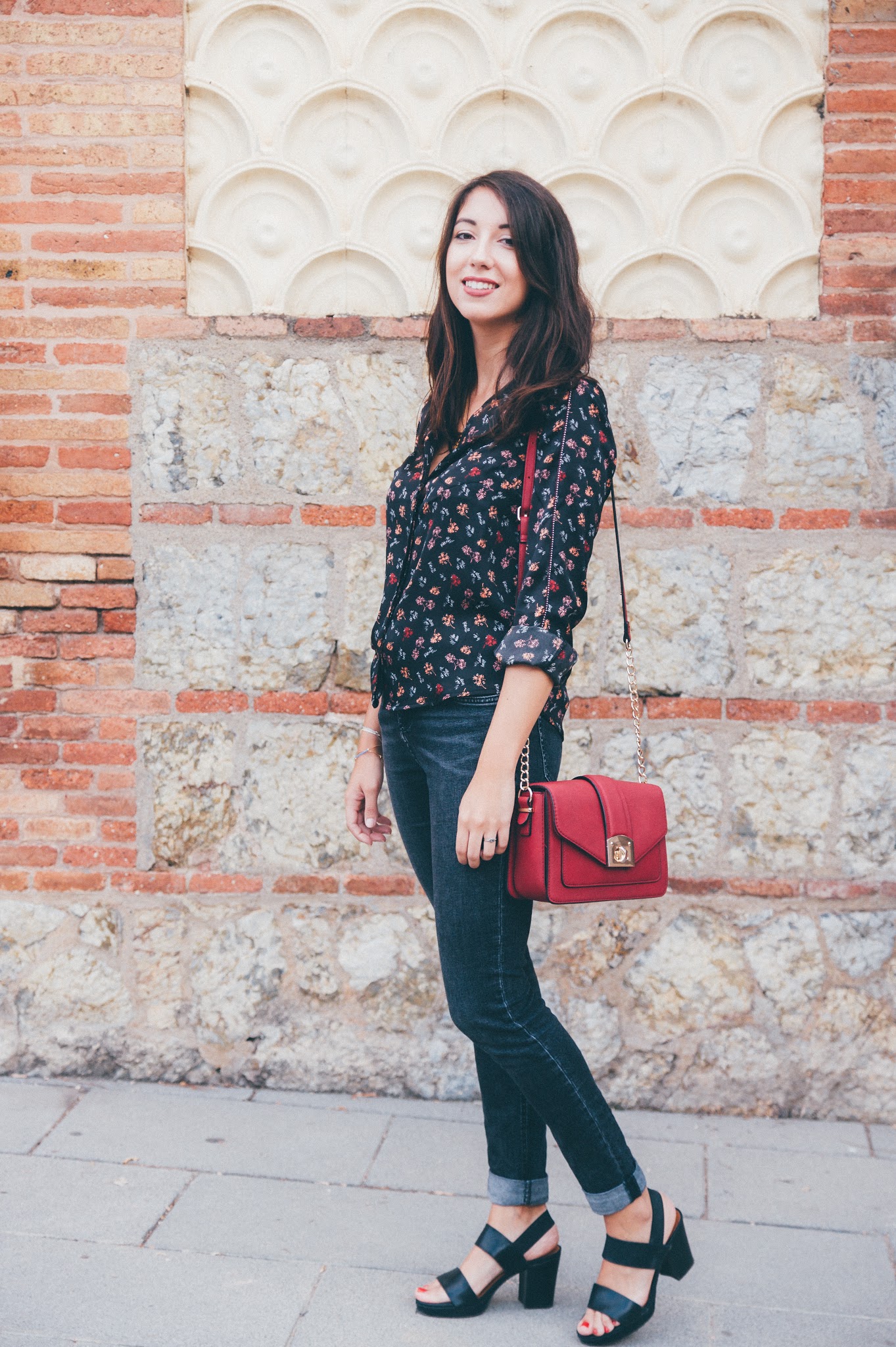 Right now I am in my blogs period ! White transparent blouse, working girl blouse, colored and striped shirt that looks like I took from my boyfriend's closet (if only haha !)… Blouse is clearly a top that suits every outfit and occasions, right ?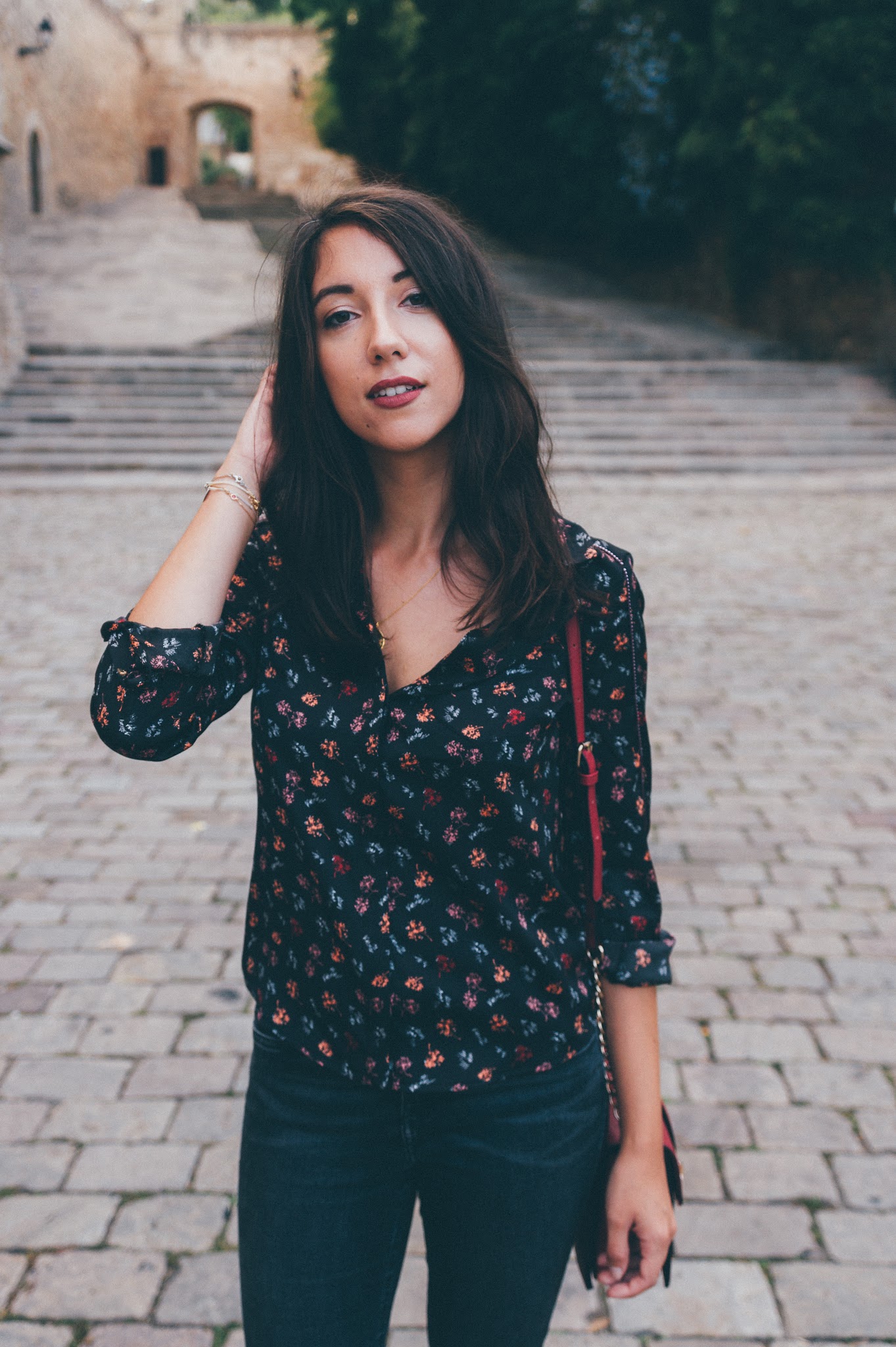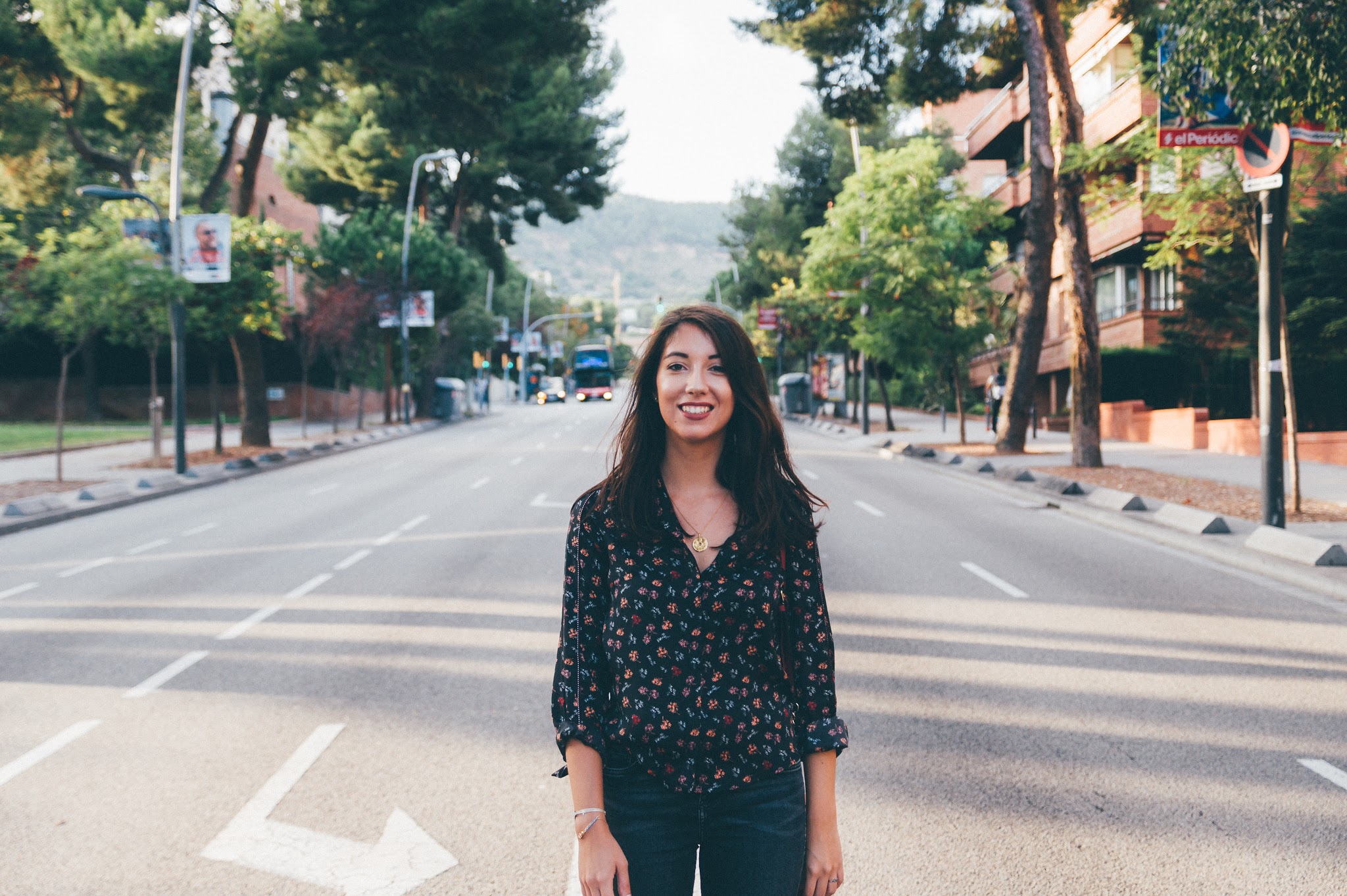 So when I saw this black Morgan blouse a few months ago in sales, I couldn't resist. I love its silk material, and its floral pattern in light red, green and pink. I actually really changes from what I had in my closet, and made me think of the lingerie trend that you everywhere right now. This blouse indeed has the "pyjama" look (and comfort !), but can be easily worn at work.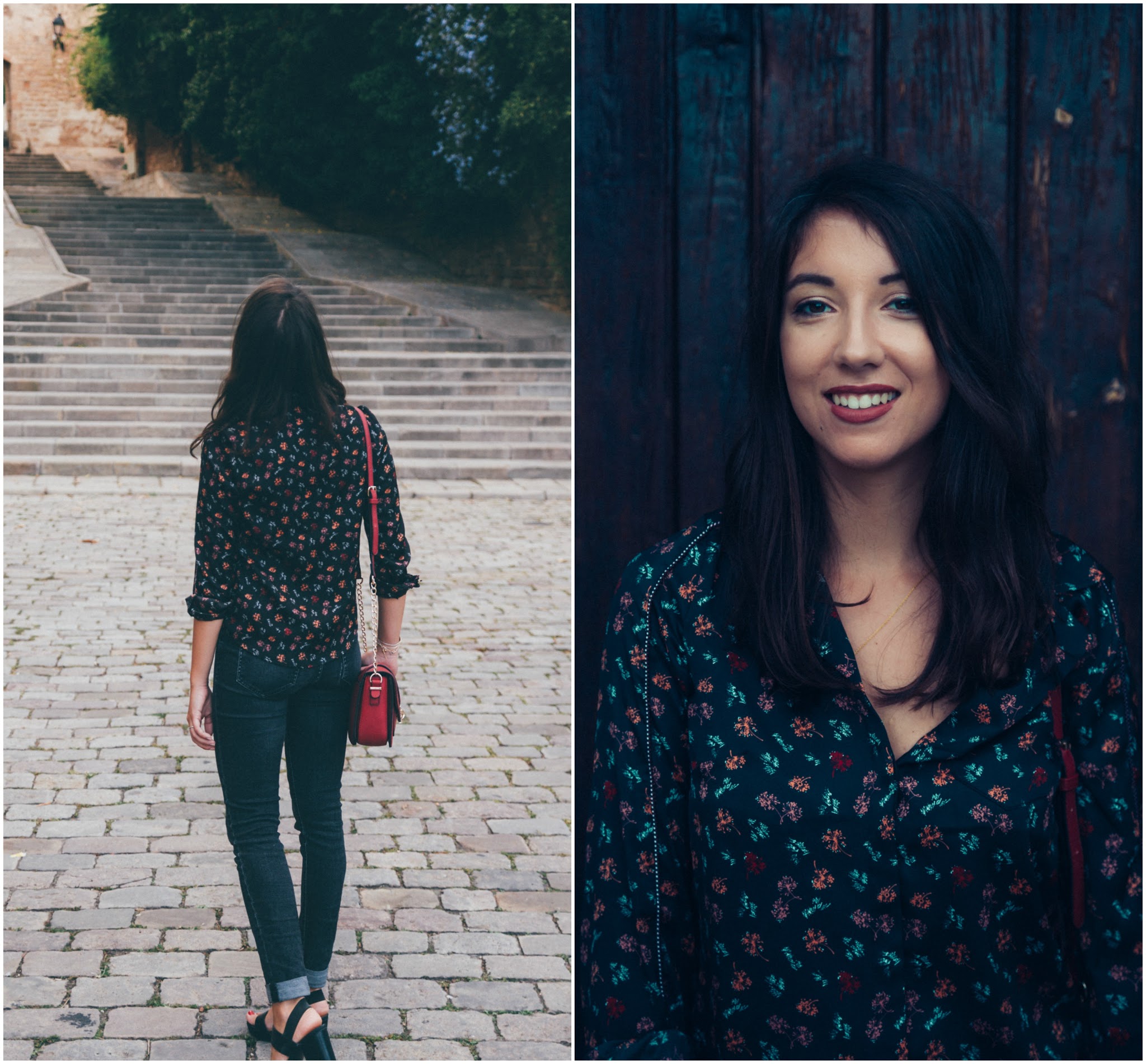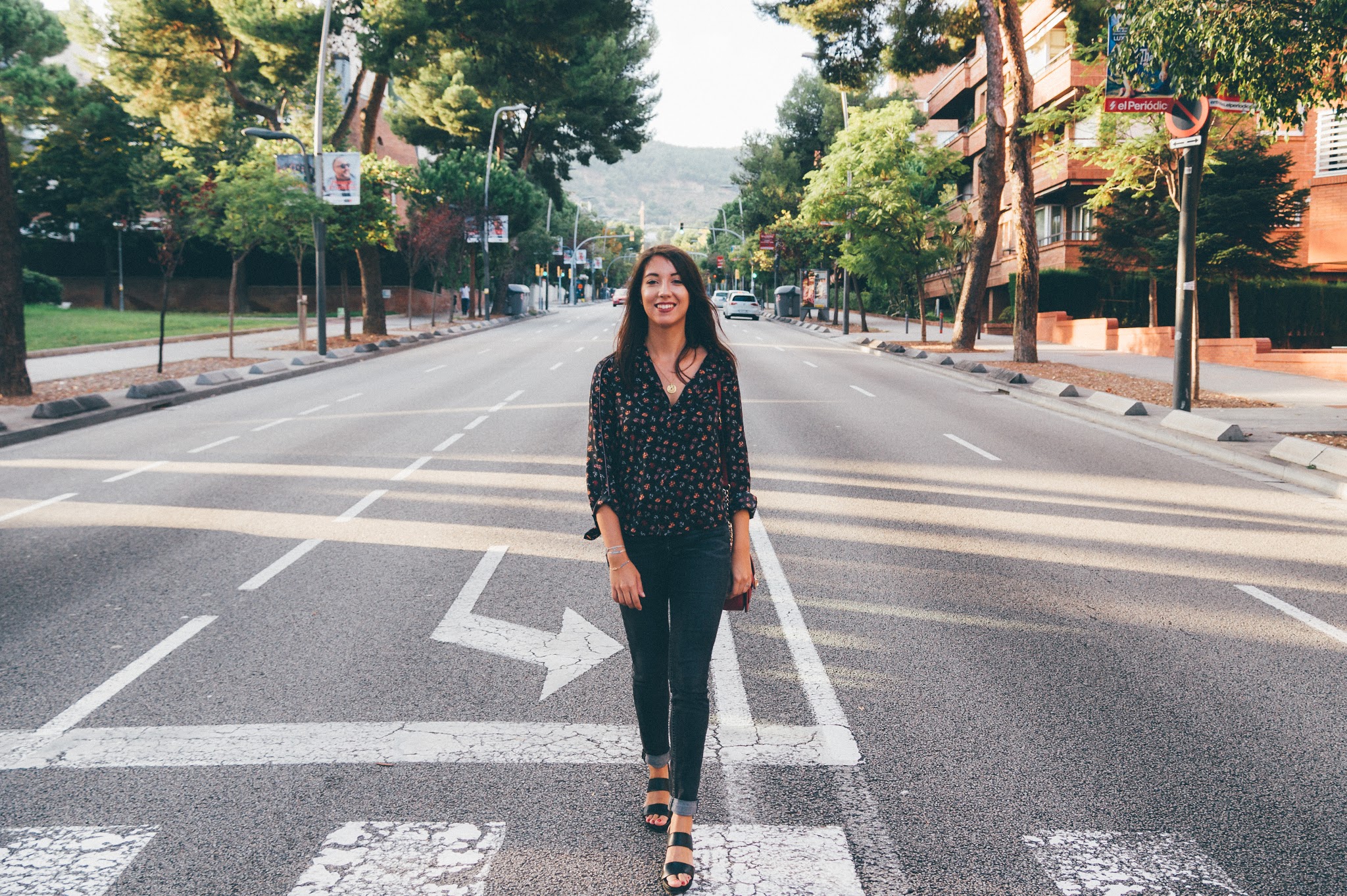 Speaking about this brand, I remember buying a lot of tops from Morgan at high school, and then nothing. You have to say that even if the brand had chic clothes, it had some very overloaded designs, not very wearable in everyday life. Since its collaboration with the influencer Caroline Receveur, it has changed image and collection and I think the new collection is much more modern, elegant and nice (so are the prices unfortunately !). Luckily, in sales, you still can find good deals, like my lovely blouse that I bought 29€ !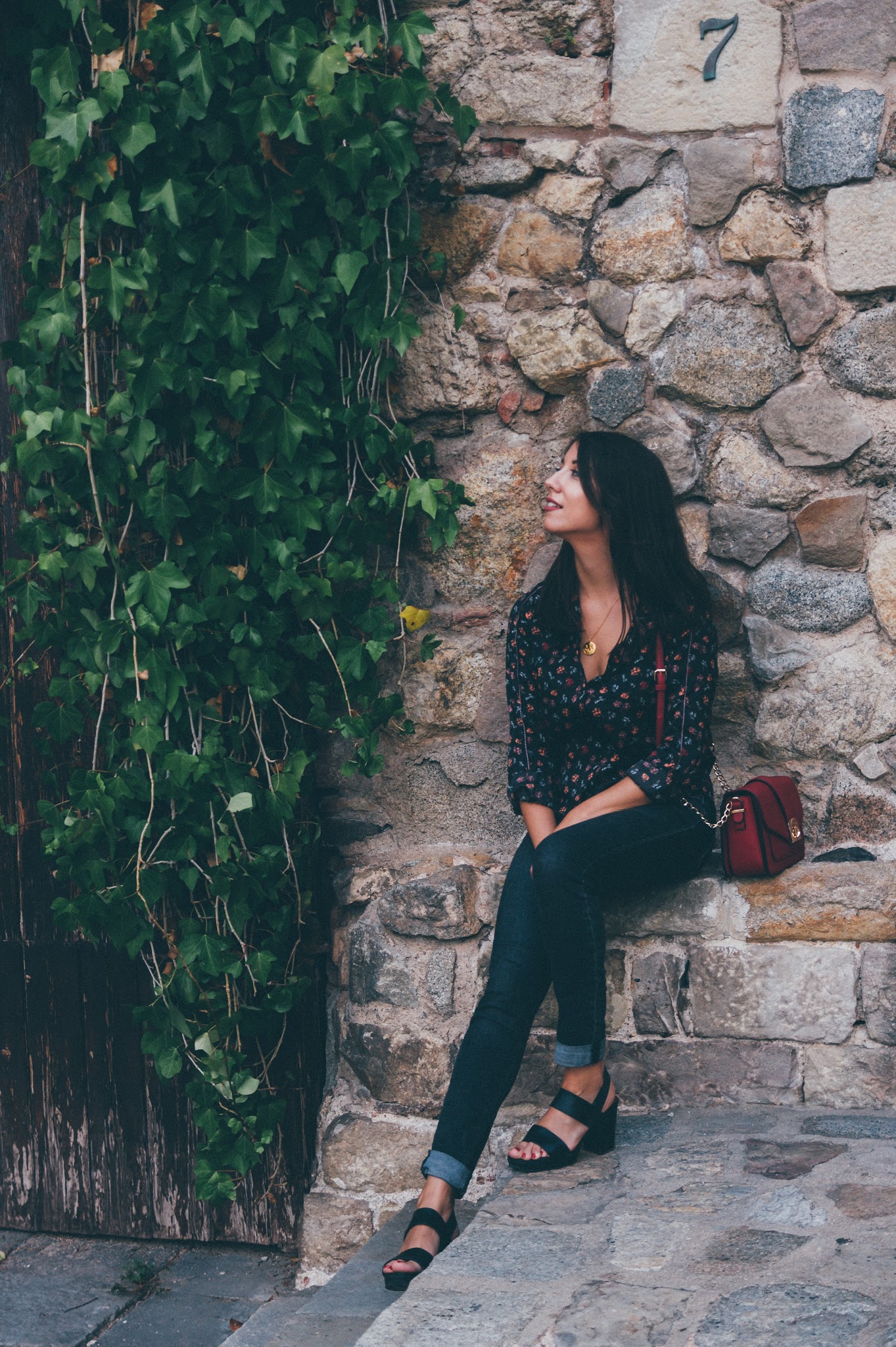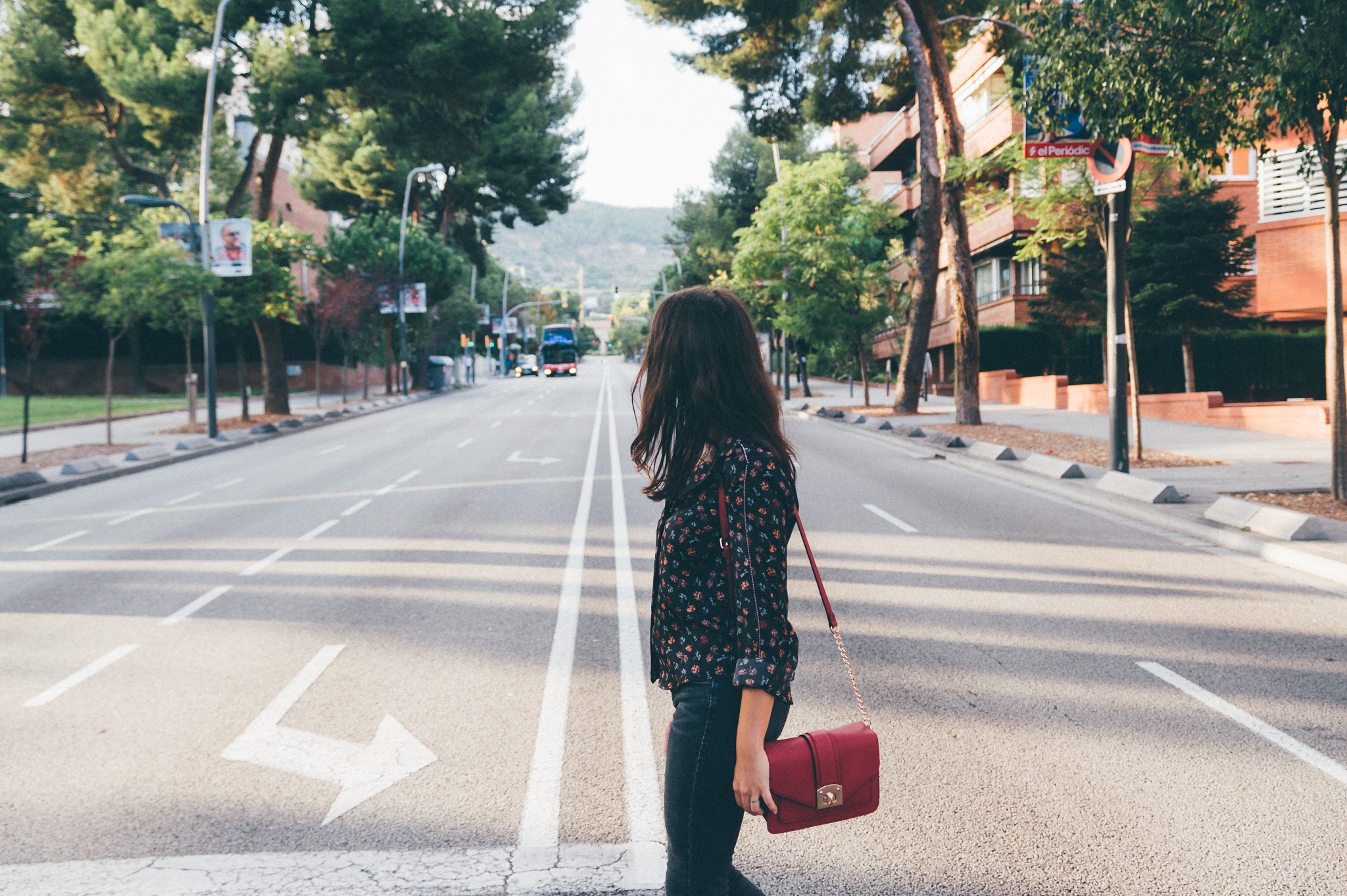 I would definitely say that blouse is my go-to outfit for a workday, a night out, or just a stroll in the city. What about you ?