Dungaree dress & flower field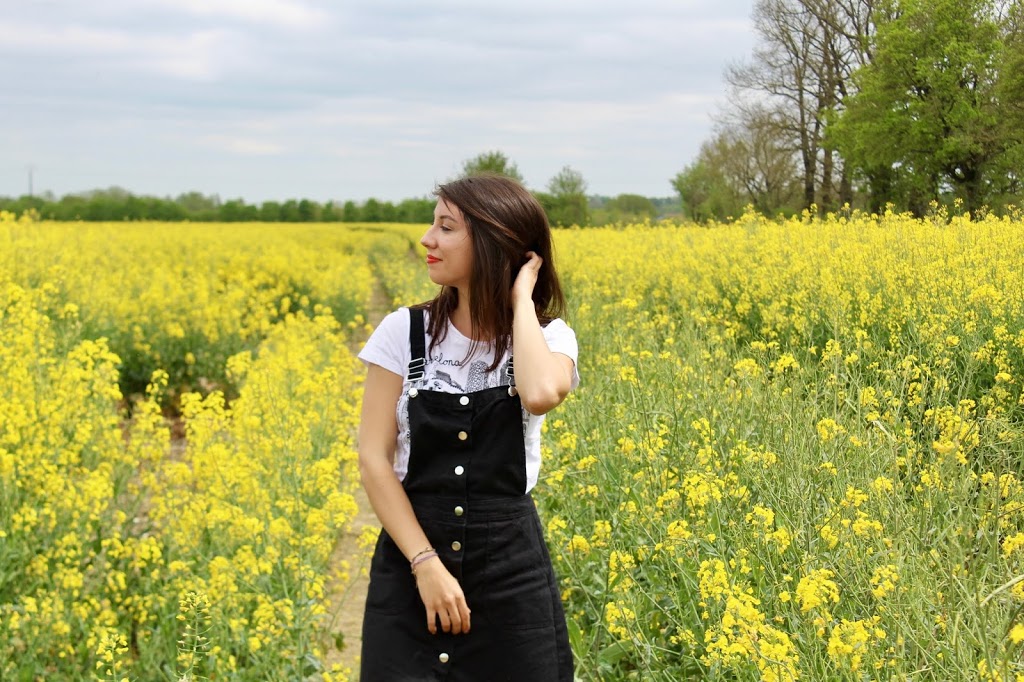 A few weeks ago, I went back to France to see my best friend. It was such a difference for me that is used to live in big cities ! However, coming back to the countryside and nature resourced me. I really love city life, but I never say no to a shot of pure air and nice flower fields !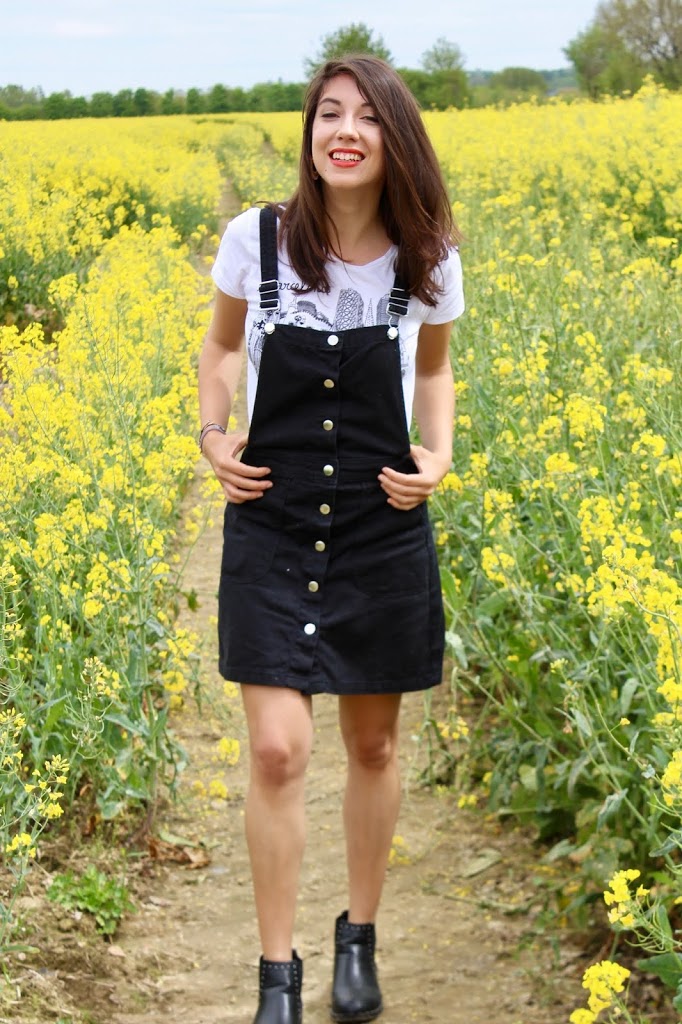 Having the amazing opportunity to shoot pictures in colza fields, I jumped on the occasion to try on a more "farmer" look. It may sound cliché, but wearing a dungaree dress from H&M is the basic "farmer" "countryside" outfit according to me ! Without hesitation, I was borrowing the one of my best friend Justine to do this photoshoot in the fields.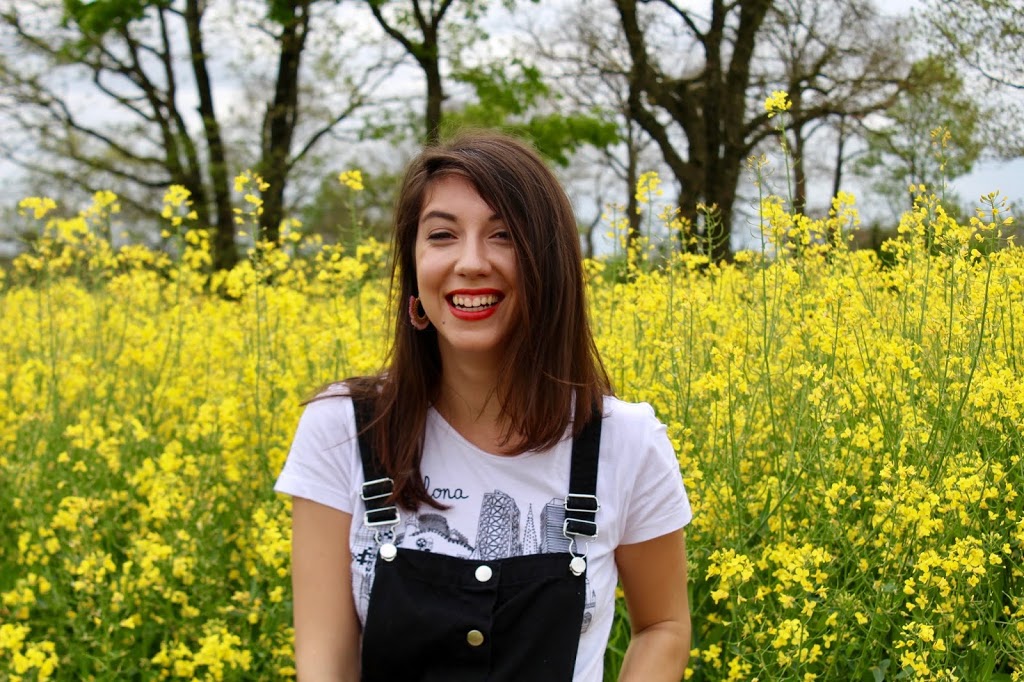 -SHOP THE LOOK-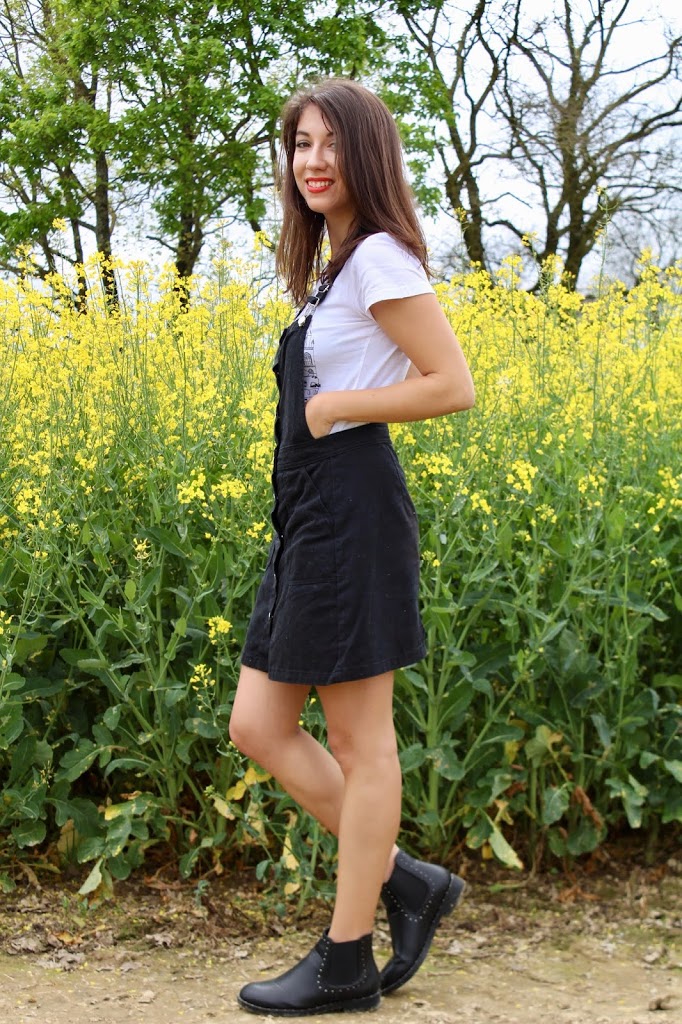 To make this look more casual, I decided to wear my T-shirt with Barcelona's skyline from Natura, and my studded boots from Jennyfer. (They are the perfect dupes of my studded boots Carlos Reulas that I bought and wore all this winter, but that I had to throw away because they kept breaking !) In those colorful fields, this black and white outfit stood out even more !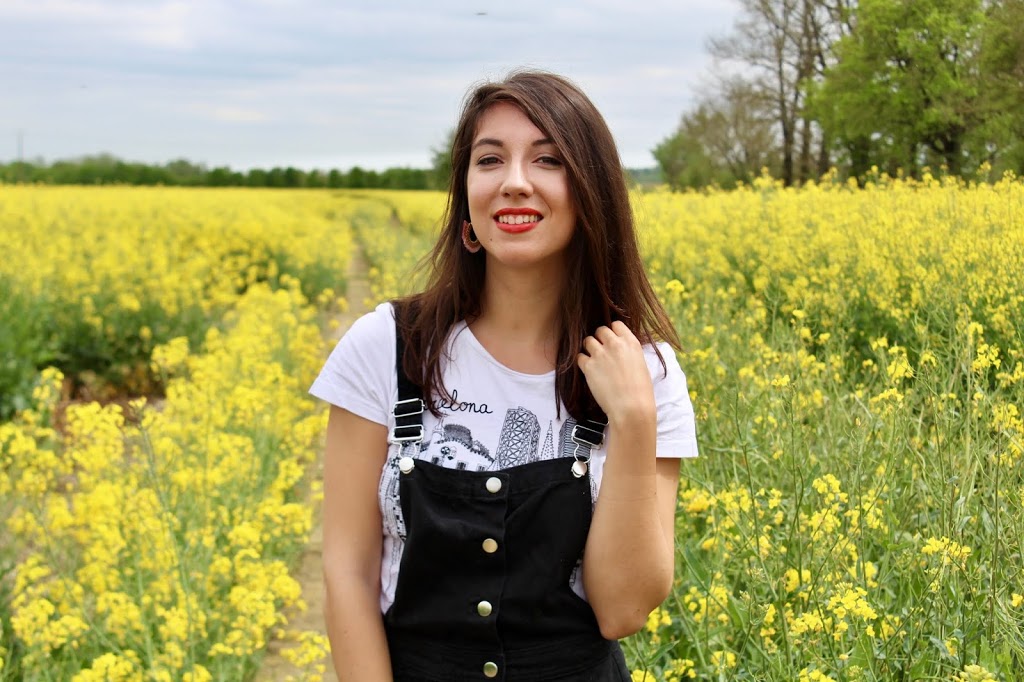 Despite the beauty and quietness of those fields, know that this photoshoot was far from being calm! Those who follow me on Instagram may have seen it : with my best friend that took me in photo, we have been attacked my bees that tangled in hair twice ! Hearing this buzzing so close from our ears, twice, and knowing they could pick us was so stressful ! We really laughed after (we ran and shouted like crazy, it must have been funny to film !) but I wasn't zen on the photos you see now ! I was covering my hair between each pictures (I have the proof with the last picture). After living in cities for so long, I had forgotten those kind of adventure could happen !
And you ? Did you experienced funny shootings as well ?