Gaston in Barcelona : slow fashion skirts made in Barcelona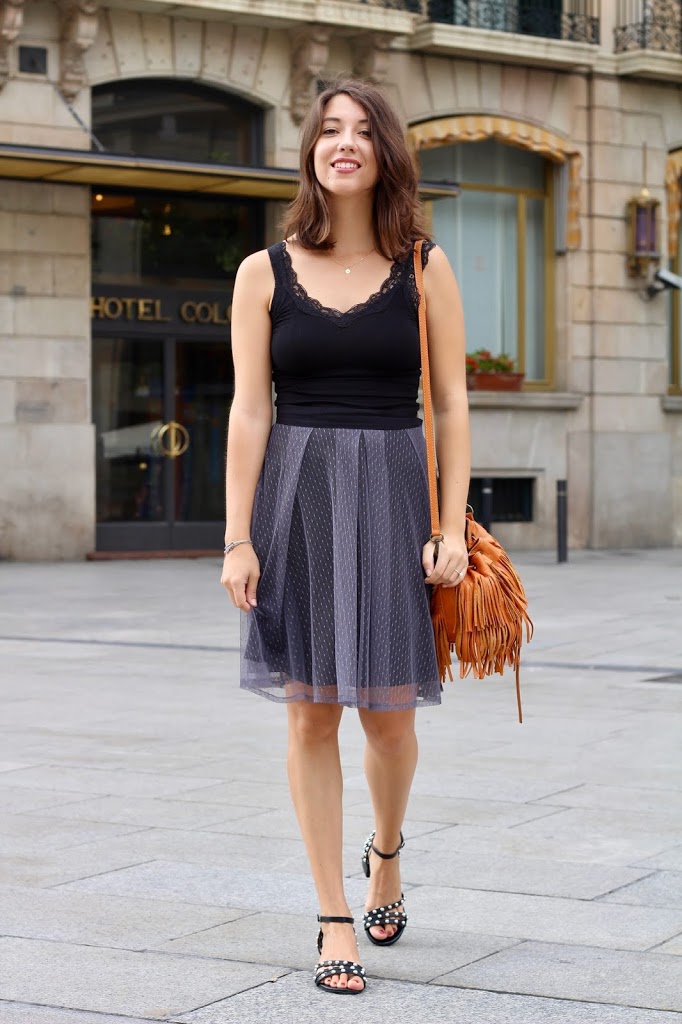 Barcelona is an inspiring city for many artists and designers. It was the case for Marie, who started a business of handmade skirts under the sun of the capital of Catalunya. Let's focus on
Gaston in Barcelona
,  an ethical and trendy skirts brand.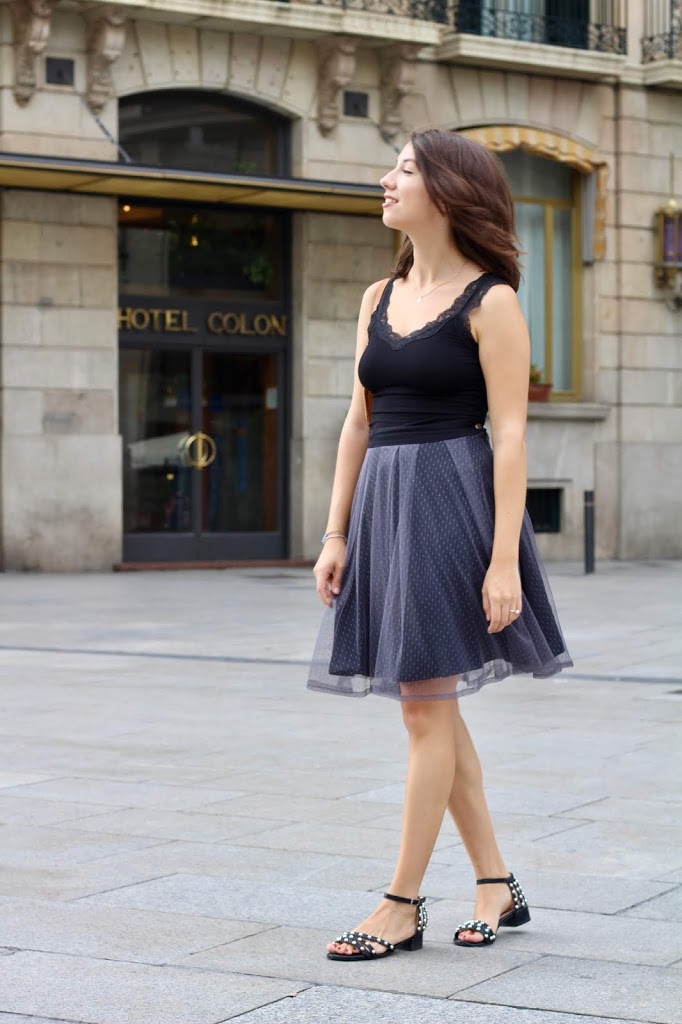 Gaston in Barcelona was born in Marie's head in August 2017. She wanted to create timeless but trendy skirts, that privilege expertise and quality over fast fashion. Bingo. It will take 6 months of preparation and mind setting to Marie to begin the adventure of Gaston in Barcelona, in January 2018. I met her in July and August to talk (and try !) about her lovely handmade skirts.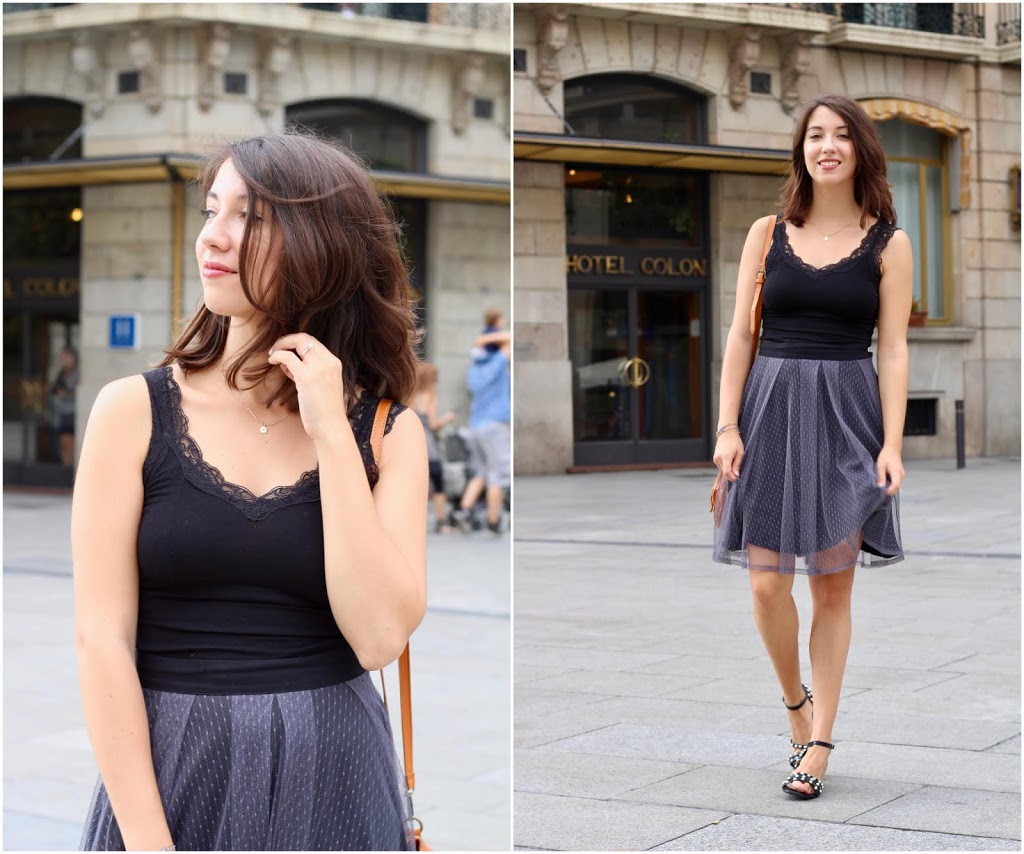 Why Gaston in Barcelona ?
 "Gaston" is from an artist I admire that was called Gaston Chaissac. He was a painter and poet that really marked modern art and that I am proud to count in my ancestors. Indeed, we share the same last name, and as I didn't want to use my own name for my brand, I chose his, that brought to my brand an inspiring artistic background. Finally, I wanted Barcelona to be part of the name as this skirts brand is all about slow fashion in Barcelona." explains Marie smiling.
Behind the brand hide two persons : Marie, who is drawing the sewing patterns and choosing the textiles ; and the clothing design, who makes her precious skirts in Badalona.
3 skirts are now online for the beginning of Gaston in Barcelona. 3 very different skirts, that can match so many personalities and tastes. Each skirt is available in 36 to 44, and sold at 75€, online or in some shops of Barcelona (soon).
Mona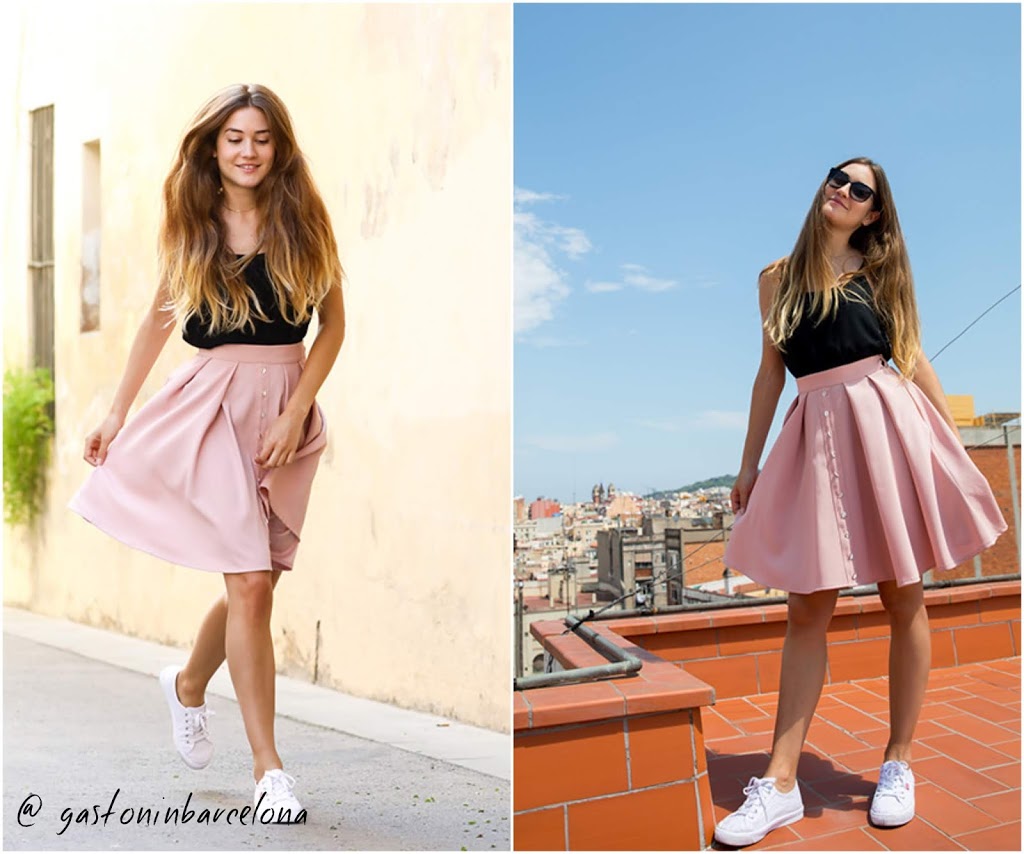 Mona
is a pink skirt made in crepe with satin on the inside. With her nice pale rose and lovely silver buttons, she is the perfect skirt for a romantic outfit. Her biggest advantage ? She is crease-resistant ! I had the chance to try it on and I confirm this info, plus de the fact that she is super comfy to wear.
Reno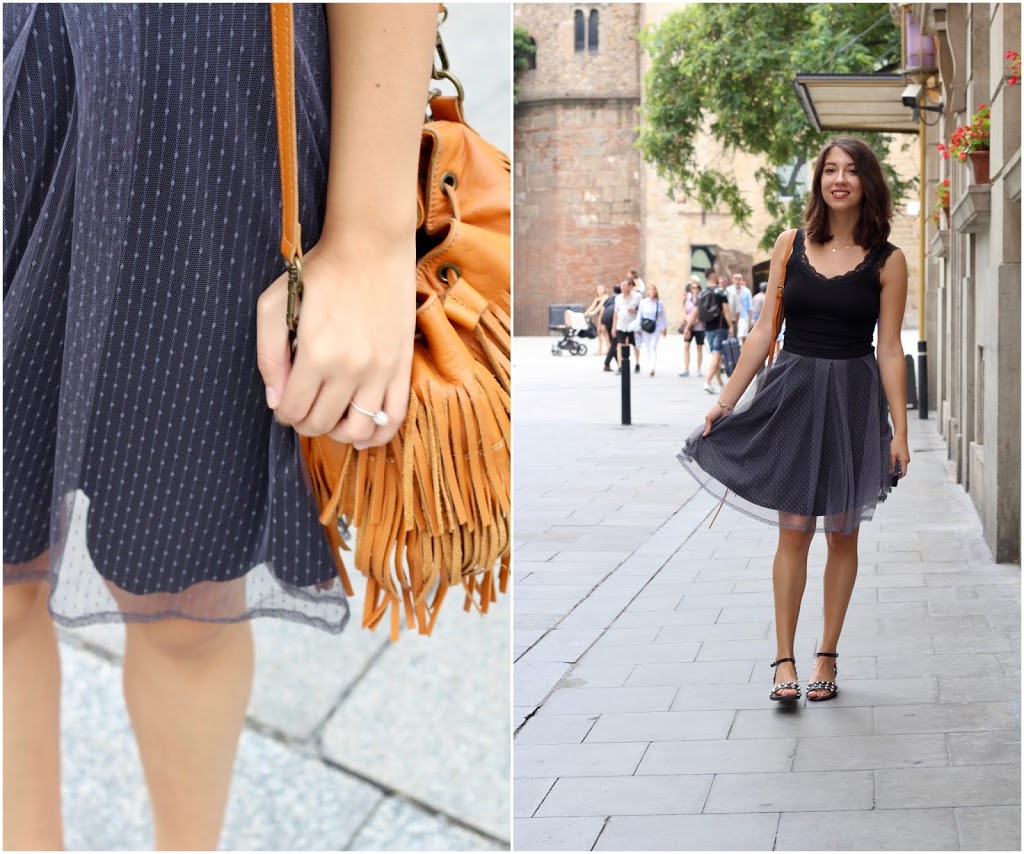 The Reno skirt
invites us to dance with her dotted Swiss tulle. Her grey color makes it a reasonless skirt, that can be worn as well on summer than winter, thanks to 100% viscose black lining. I chose to pick up Reno for the photoshoot and my wardrobe and I don't regret it. This skirt is so lovely and comfortable, and I love her "ballet" cut that makes it an original yet super glamorous fashion piece. I chose it in 38, my usual size for a jean.
Sorol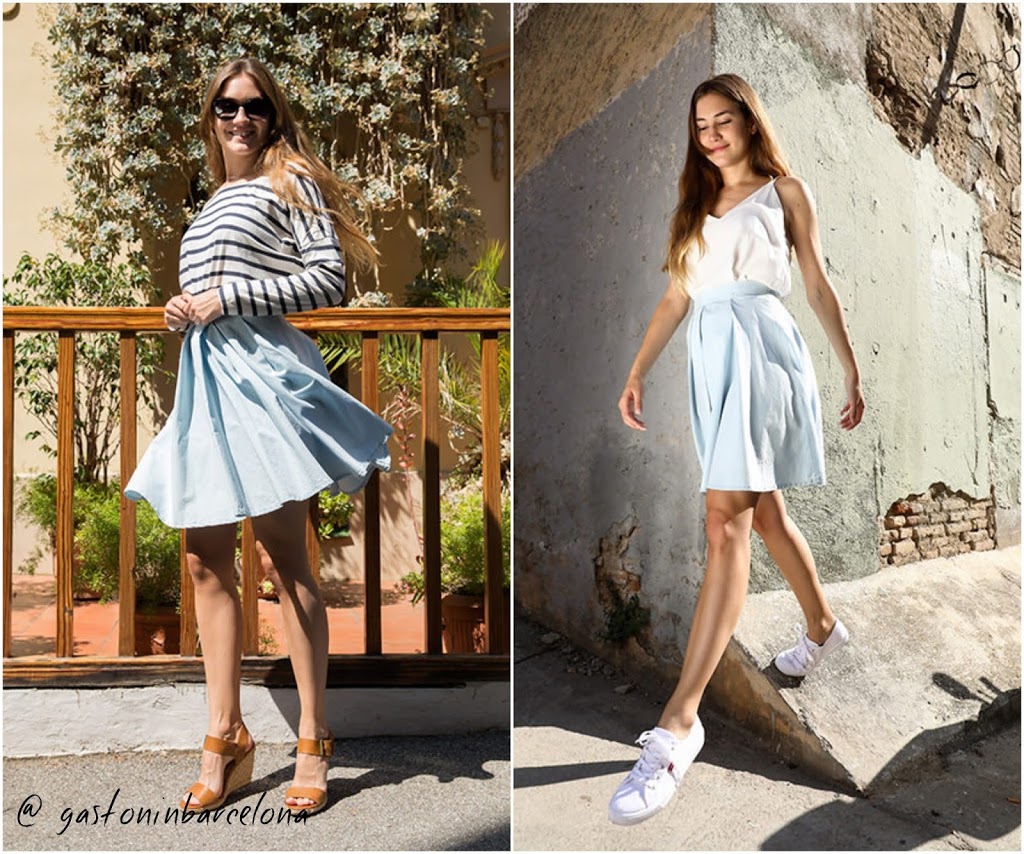 Sorol is THE casual skirt by excellence. With pale denim and light cotton fabric, it is easy to wear it with any top or tee-shirt. She is the best for a casual chic and comfy look… and looks as great with heels than baskets!
What's to remember about Gaston in Barcelona?
Well, first of all, 3 bold, timeless and qualitative skirts ; one Reno skirt that's already part of my top 3 of favorite skirts, and finally, that Marie is an ambitious and devoted designer, that puts all her heart into slow fashion and with whom I had way more than juste talks about fashion ! Then, if you want to acquire a lovely fashion piece, that is unique and coming from a human brand… Go !