Lady faux-fur & Tokyo sweater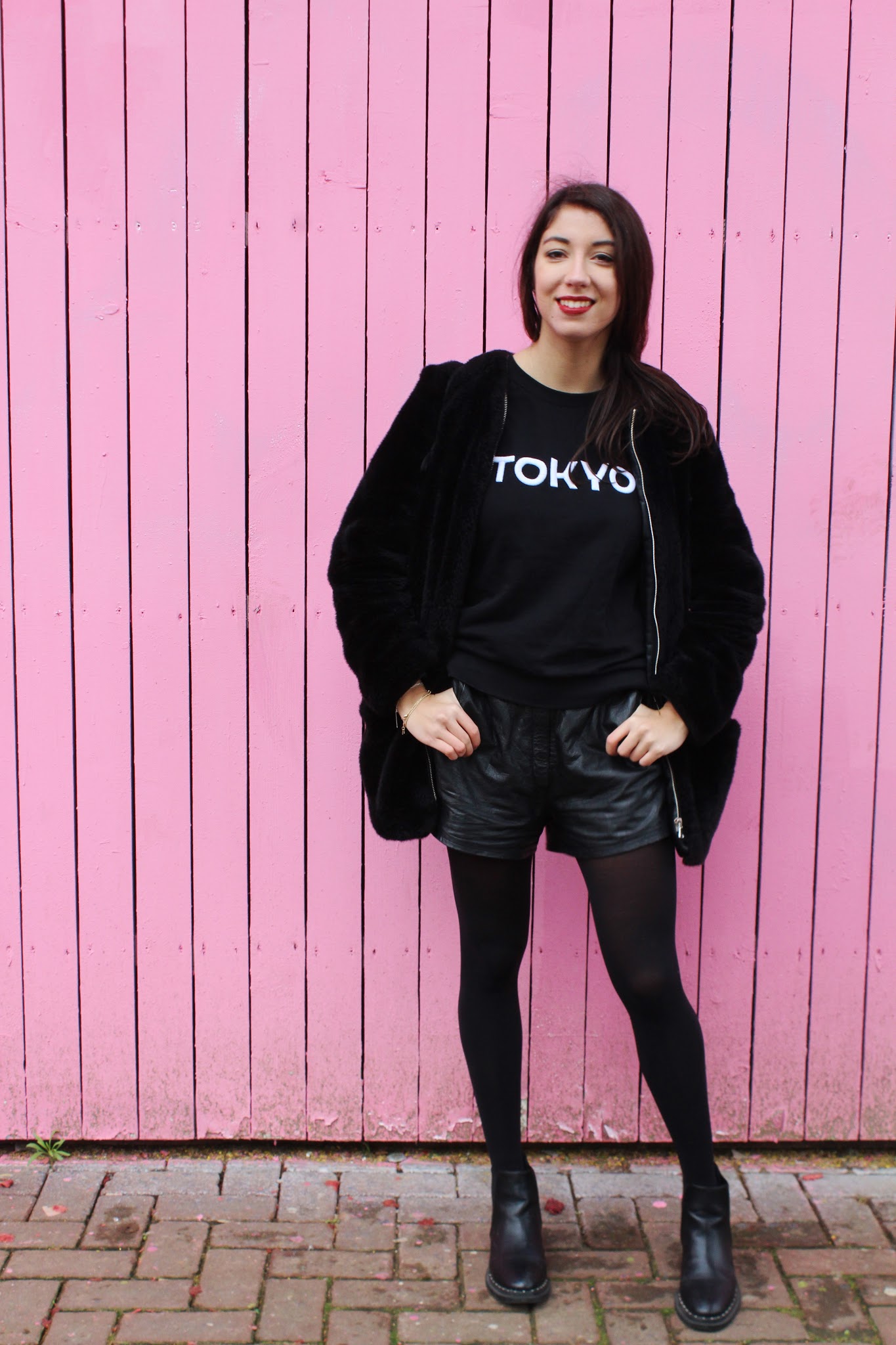 It can be complicated to find the motivation to be well dressed when it's freaking cold outside. I experienced that when I came back to Rotterdam during January : in 4 days, I only saw the sun one day ! What is my tip then ? To wear clothes with different styles and textures… Example with my outfit of the day !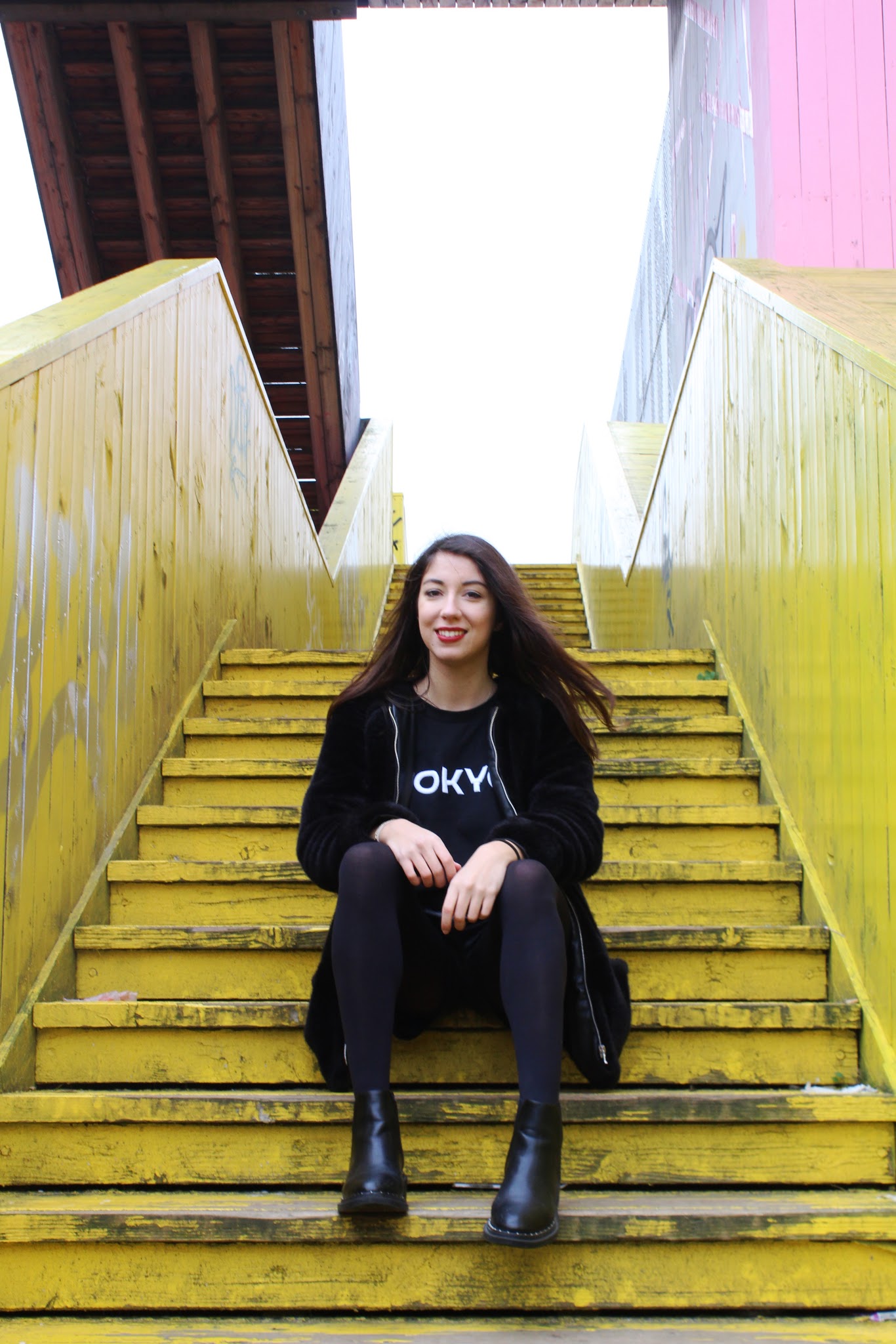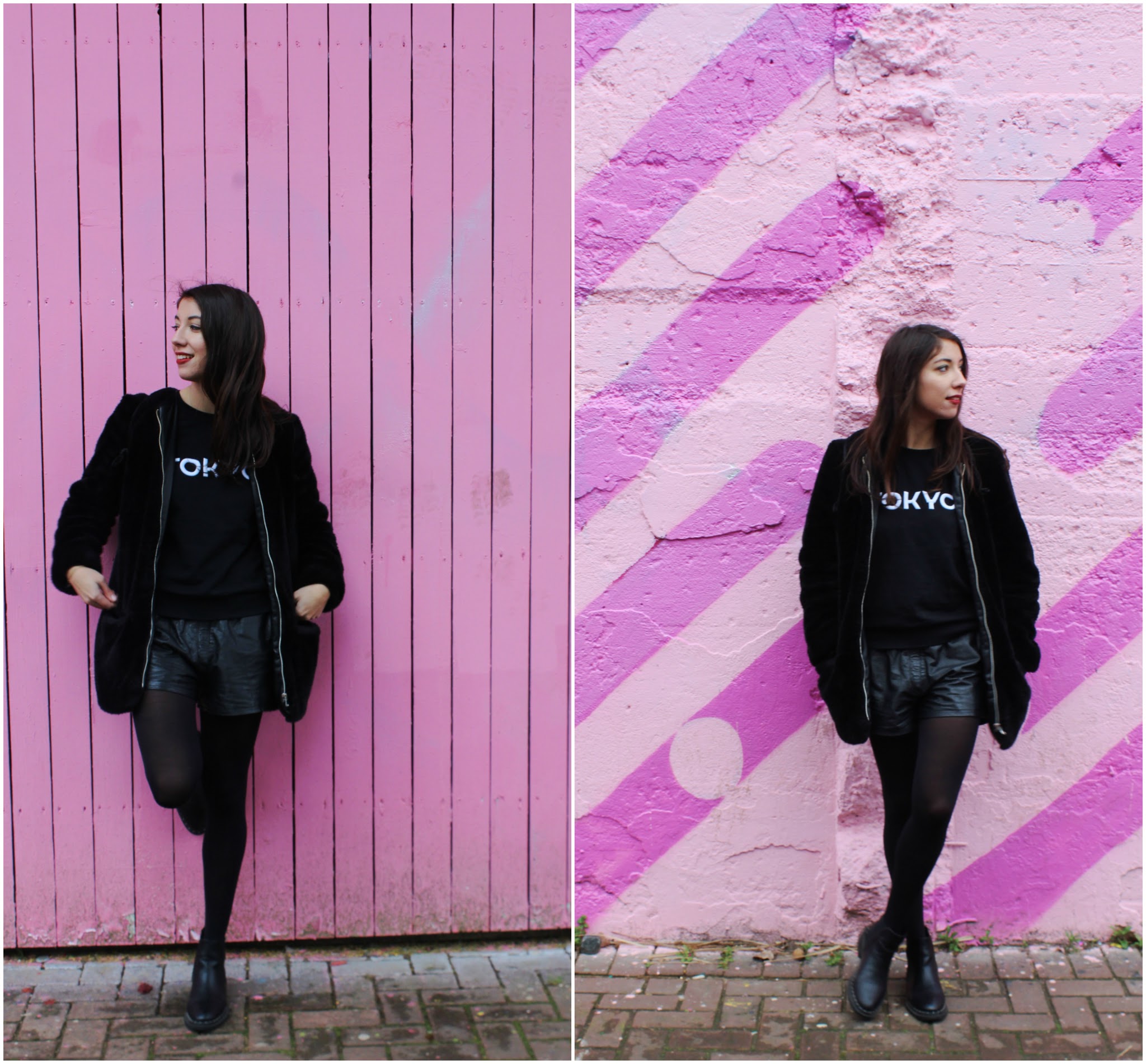 Faux-fur is the best ally against cold days : it's warm, cruelty-free, and trendy ! How not to wear it ? It is the big trend of podiums now, but I've got mine since last year. You can choose it black so it can matches every outfit, or colored, so that you have a super stylish cold look !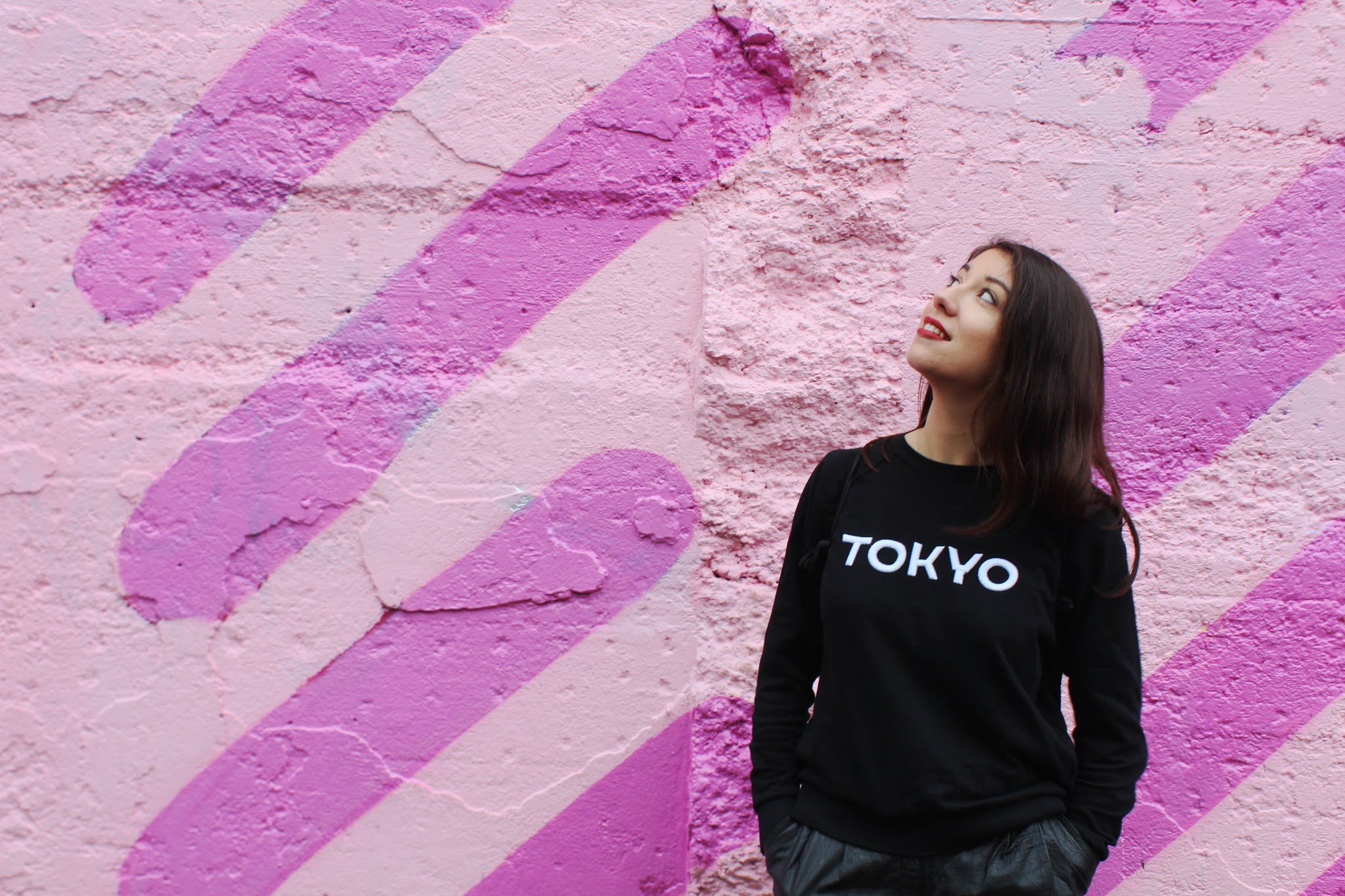 Sweatshirt is then our second best friend during winter : it is warm and so comfy ! It also a trending piece of clothe for this beginning of the year, and notably those whose messages. I found my Tokyo sweater in a second hand market at Barcelona for 7€… And actually being so out of the fashion blogosphere, I firstly thought of making it a pyjama ! And then I saw it was trendy, and that mine was pretty cool… so it became my must have of this winter !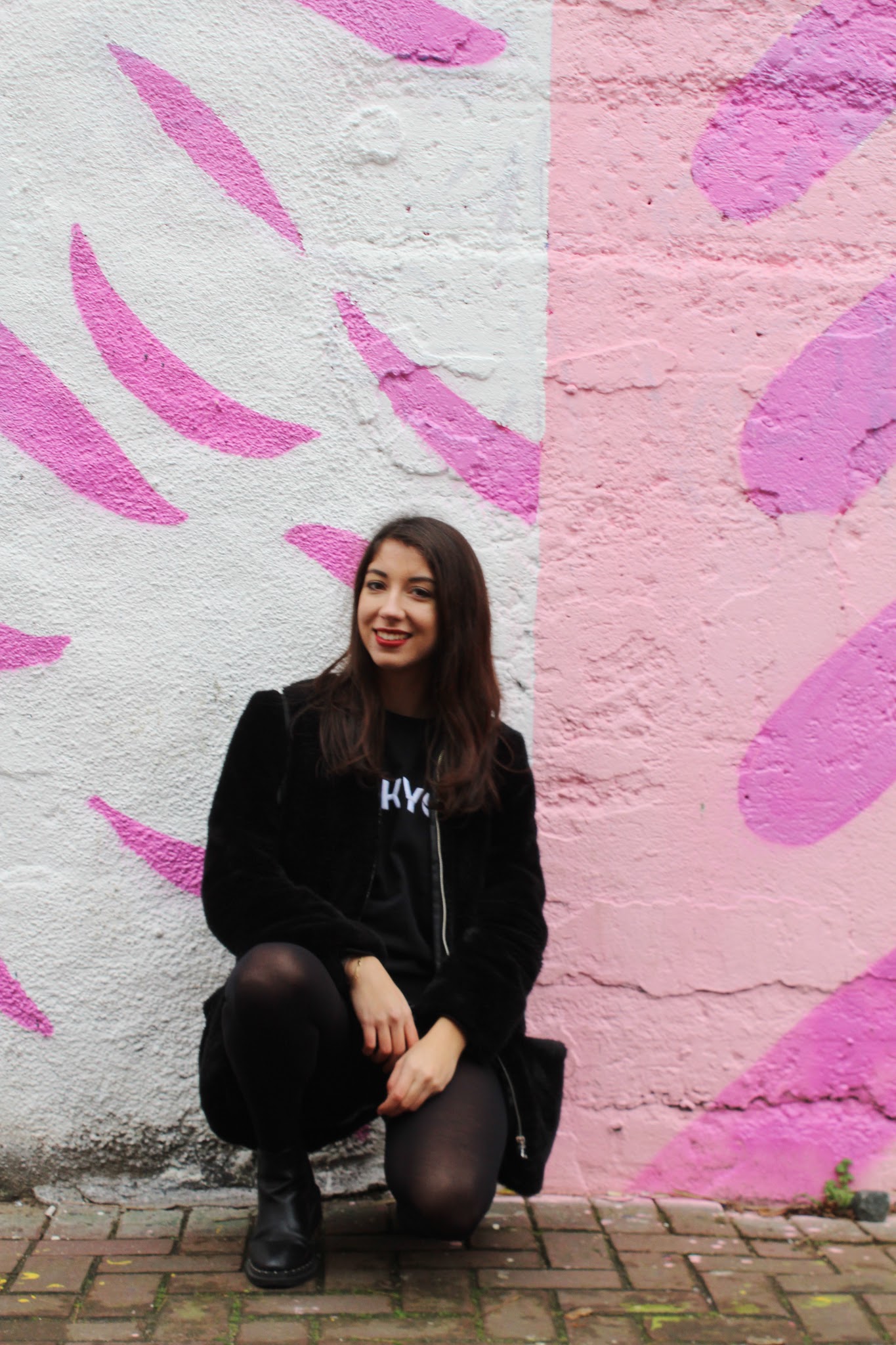 Finally, to contrast with the top of my outfit that was already charged and "chubby", I decided to wear a leather short (with tights of course !). Wearing a short or a skirt is the perfect trick to feminize a bit a winter outfit with tons of layers. Mine comes from a thrift shop in Nantes that I bought super cheap… If you didn't know already, I am the queen of good deals !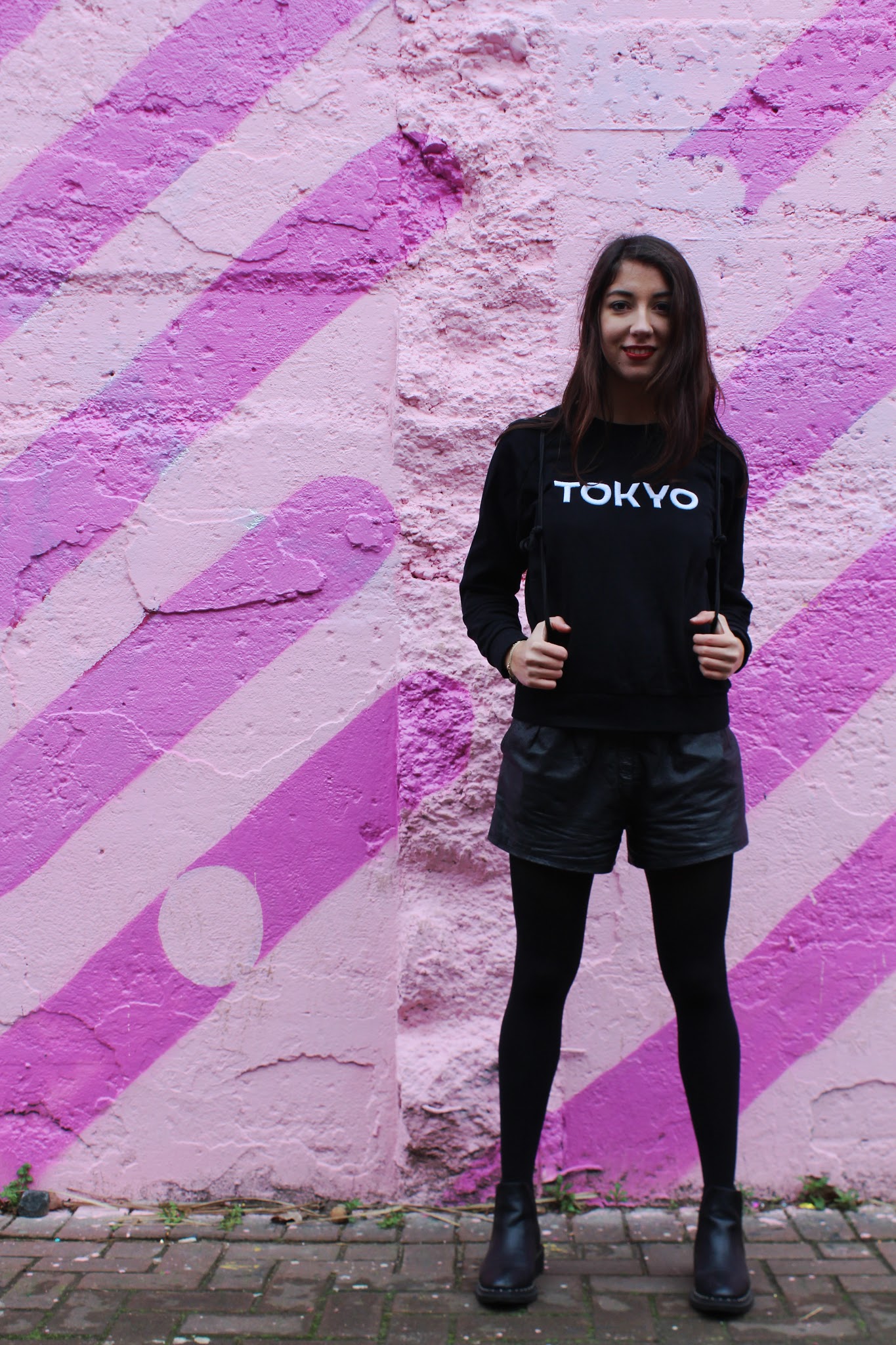 And you : what's your favorite winter outfit ?