Where to eat in Barcelona #12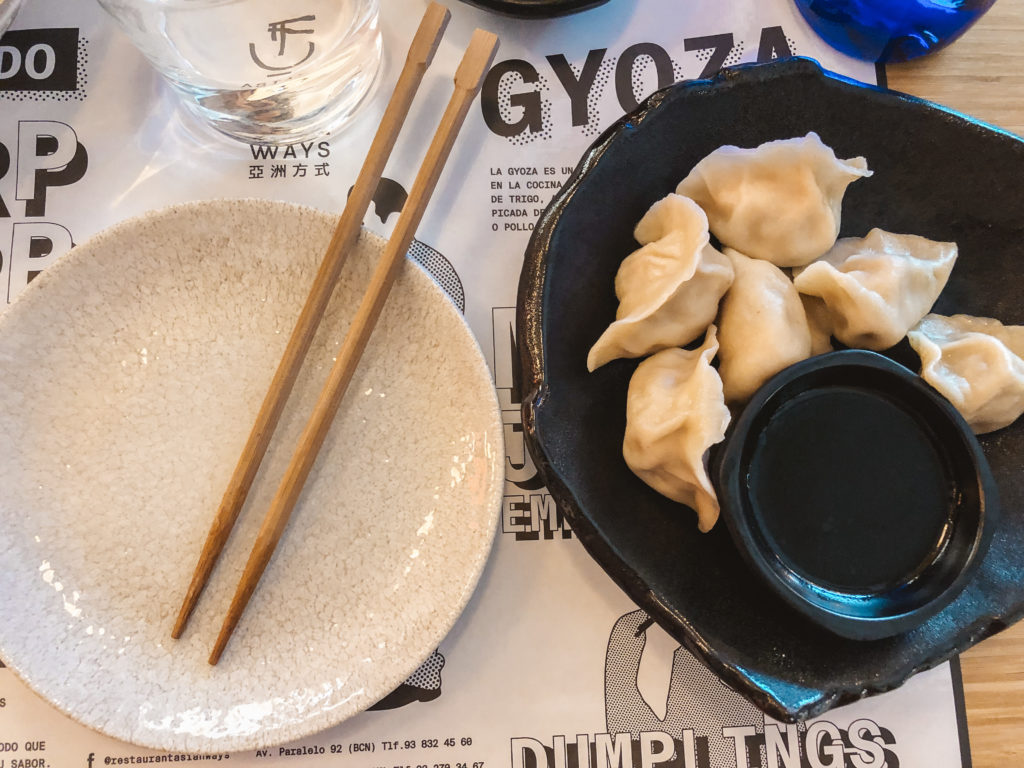 Asian Ways (Gotico)
For all the lovers of gyozas, ramens, and mostly spring rolls (yes, the real ones with rice paper, not the fried ones), I found you a restaurant you might like. Asian Ways, an asian restaurant located next to Via Laietana, offers Korean and Vietnamese food for very small prices in a super cosy place. What else?!

The address, por favor ? Carrer Julià Portet, 6, 08002, Barcelona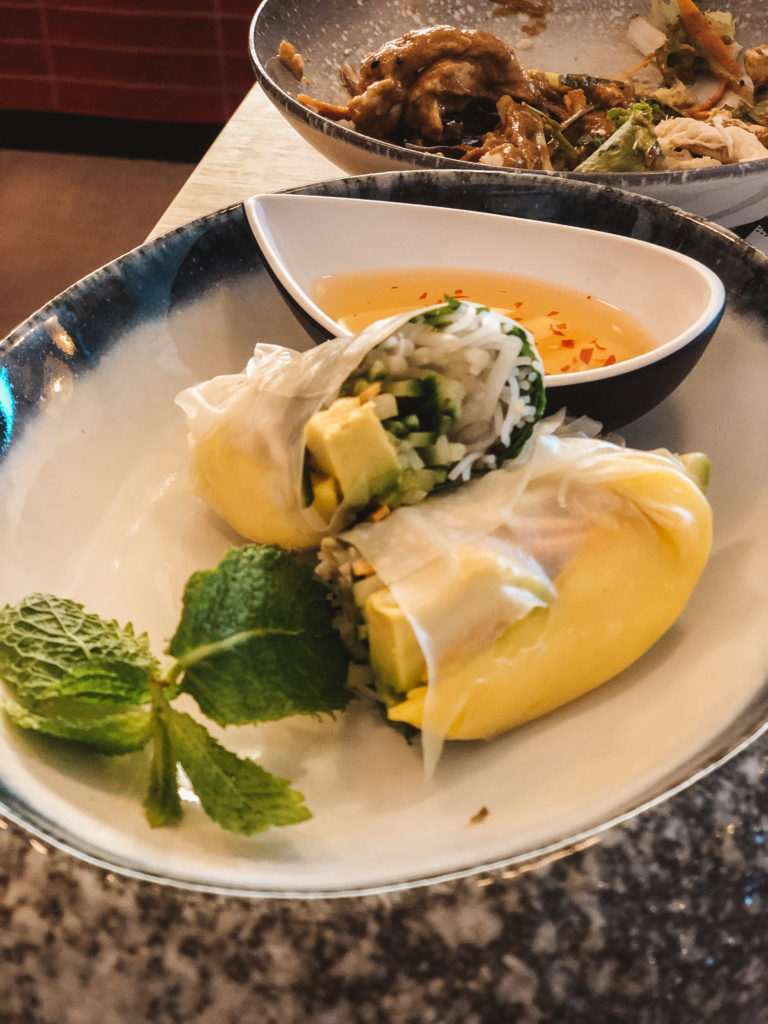 Mucho Pizzeria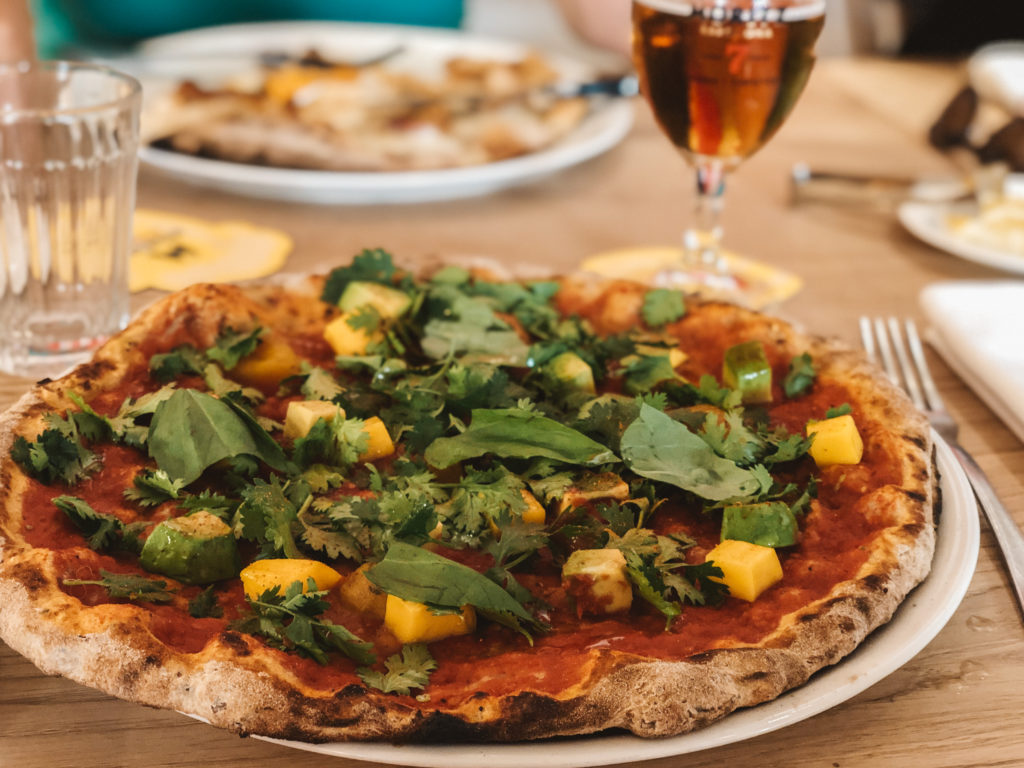 Admit it: if you clicked on this article, it is mostly because of this delicious pizza on the cover! This pizza comes from the Pizzeria Mucho, located in Sant Gervasi. And guess what… it was with avocado, mango and coriander! The mix is special, yes, but very well done. And don't be afraid: the pizzeria offers classical pizzas as well, but a lot of original flavours like this one!
The address, por favor ? Marià Cubí 201, 08021 Barcelona
Gats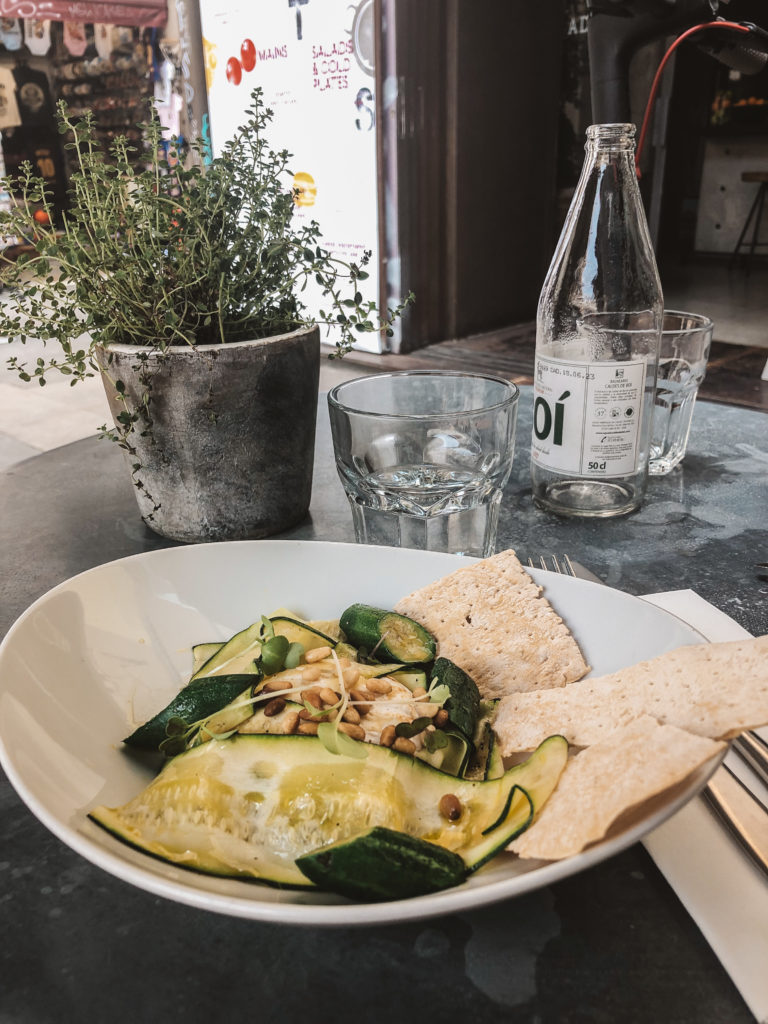 Gats is a place in Raval I've been passing by so many times, it was finally time to try it! This famous restaurant located a few meters away from the Ramblas offers fresh salads, tapas, and typical catalan dishes very tasty and for reasonable prices. Even if I had lunch on their terrace – which is super pleasant in summer – the restaurant is very fancy inside as well, designed in a very modern style.
The address, por favor ? Carrer d'en Xuclà, 7, 08001 Barcelona
Senyor Parellada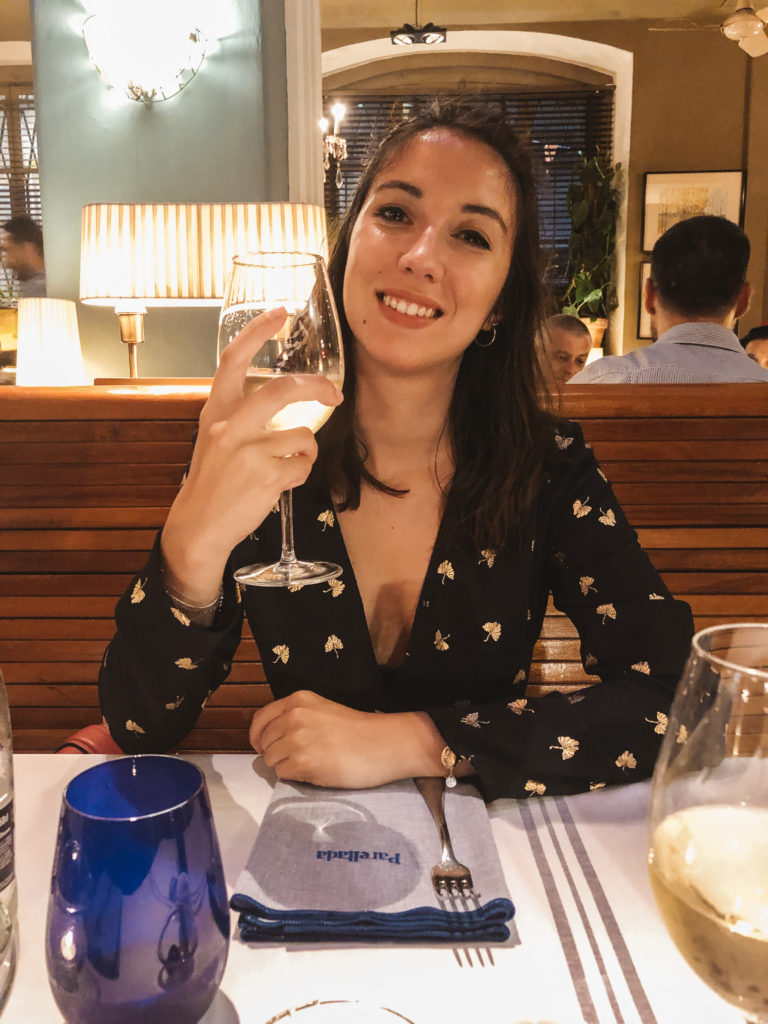 For my 2 years in Barcelona (already!) my boyfriend took me to this very chic hotel-restaurant of the Born. Senyor Parellada is a fancy restaurant that offers traditional catalan cuisine in a chic decor. I've been there during my vegetarian week, so the choice was limited on the menu, but even with that, I really enjoyed my choices: a fruits and cheese salad, veggies in tempuras, and of course a delicious chocolate cake!
The address, por favor ? Carrer de l'Argenteria, 37, 08003 Barcelona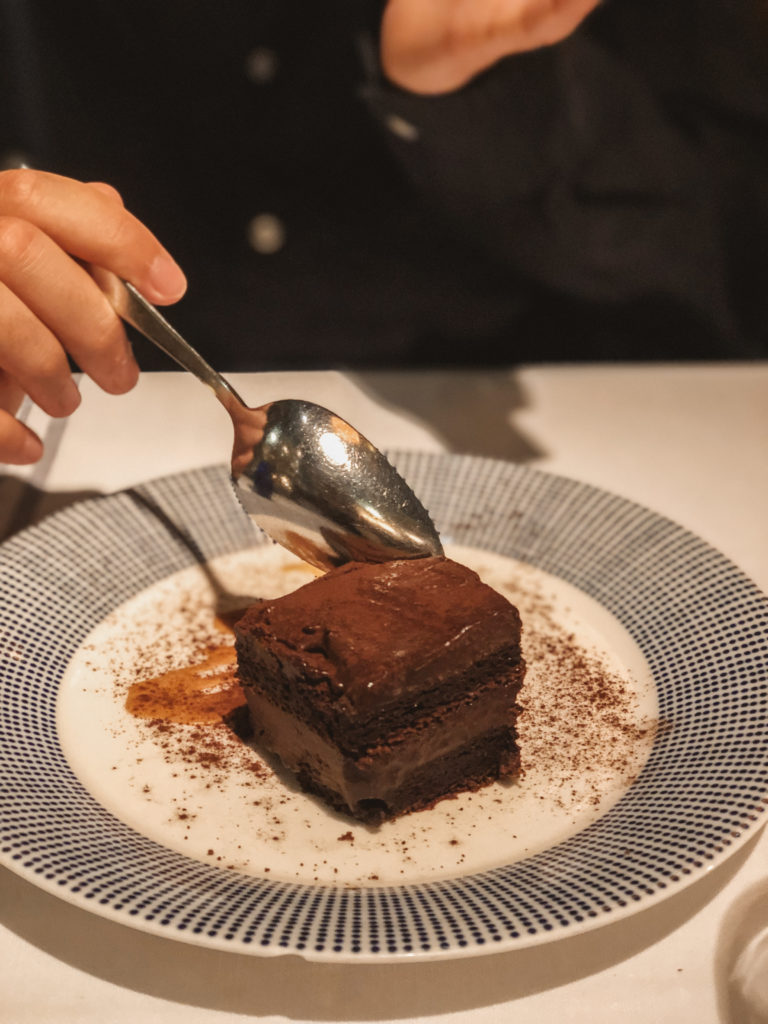 M2 Gluten Free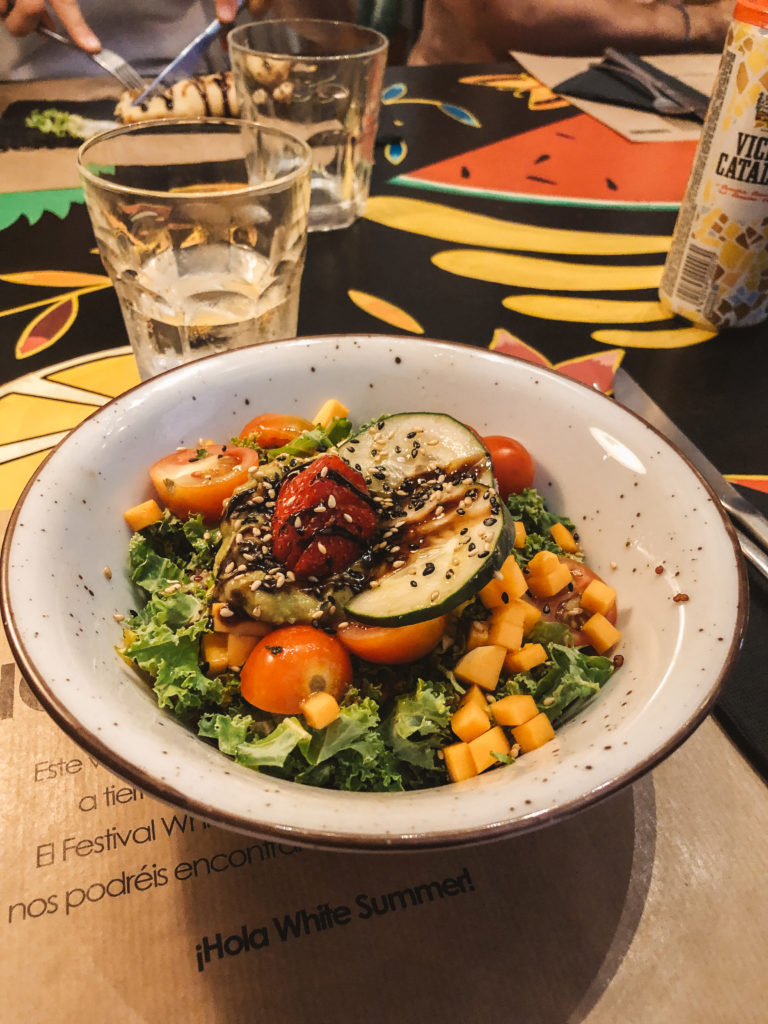 You are intolerant to gluten or try to limit your consumption? Good news! The M2 Gluten Free offers a lot of colorful meals with and without gluten for a very reasonable price (especially their weekly menu!). Fresh salads (like this "Superfood Salad" with kale, tomatoes, guacamole, cucumber, seeds, et butternut), original and traditional dishes (like tuna tataki on a bed of sweet potatoes purée, parmigiana), and healthy desserts (like mango chia pudding)… One thing is for sure: you'll really have a good time!
The address, por favor ? Avinguda Diagonal, 505, 08029 Barcelona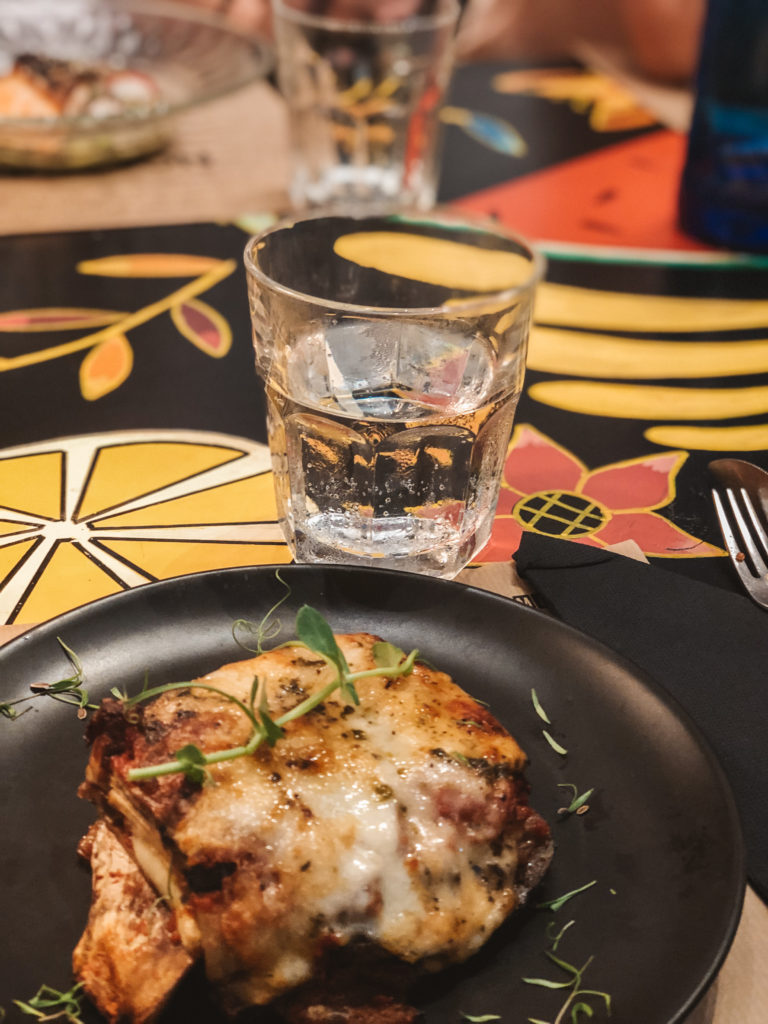 Wanna discover other new places? Check out my interactive map of restaurants of Barcelona !