Where to eat in Barcelona #10
El Xalet de Montjuïc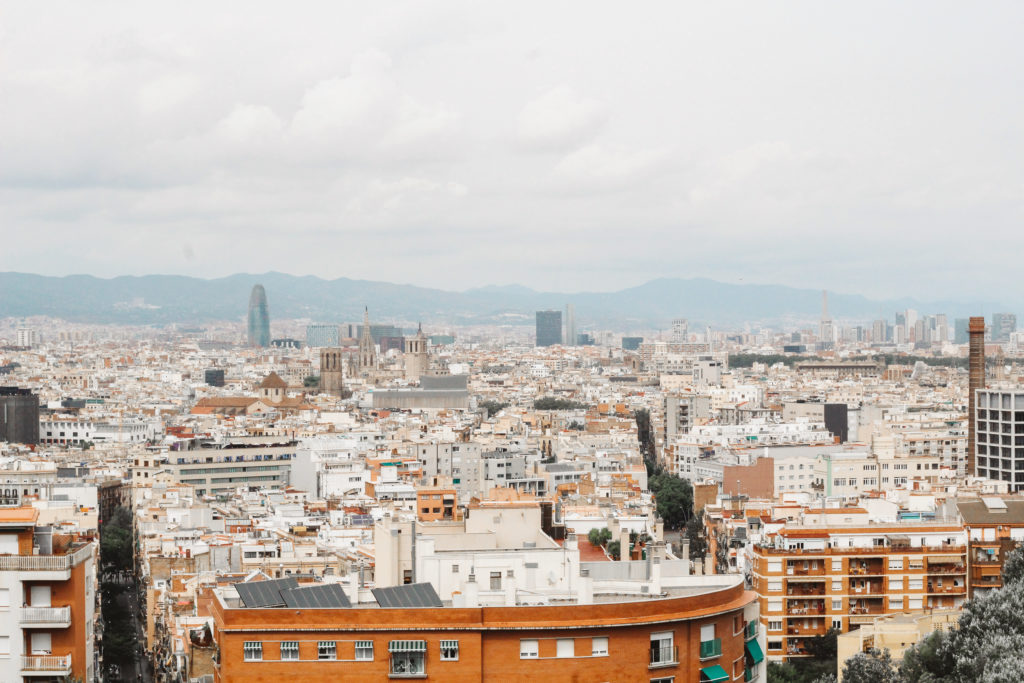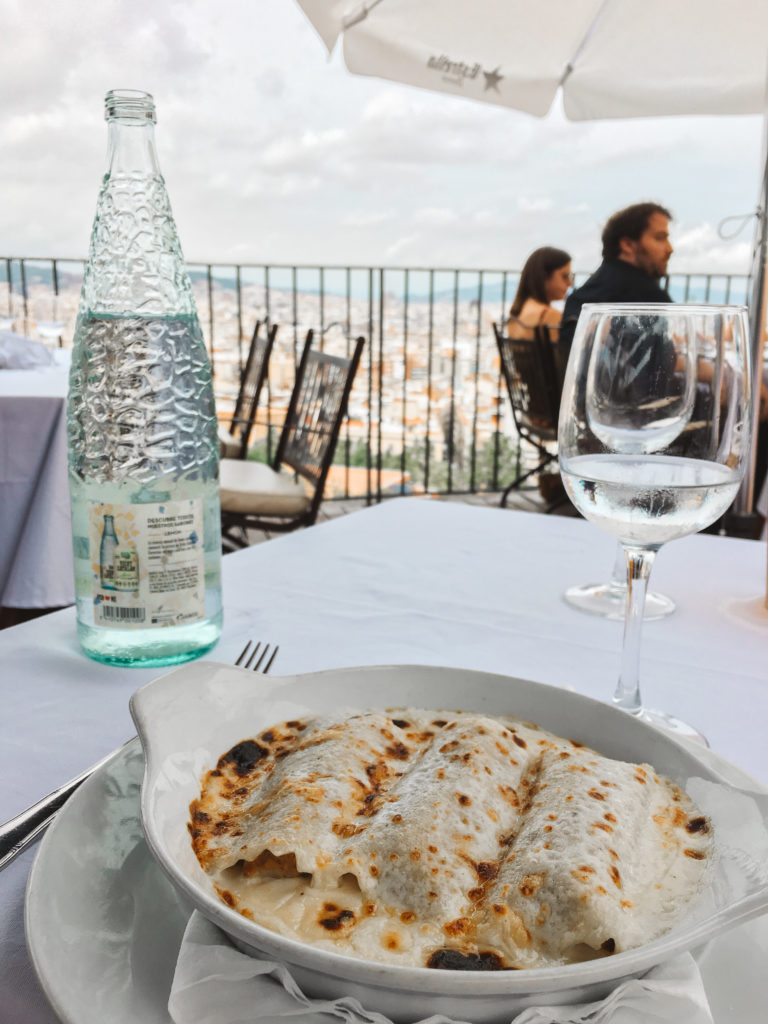 El Xalet de Montjuïc is one of those restaurants whose location makes it all. Located right next to the swimming pool of Montjuïc, it offers a breathtaking view on the city thanks to a big perched terrace. This is actually the main reason to go there, the value/quality ratio being not very good as the food is ok but extremely expensive. However, the staff is adorable and for some tapas and a caña and friends, it is the best place to admire Barcelona from above!
The address, por favor? Avinguda Miramar, 31, 08038 Barcelona
Super super Bar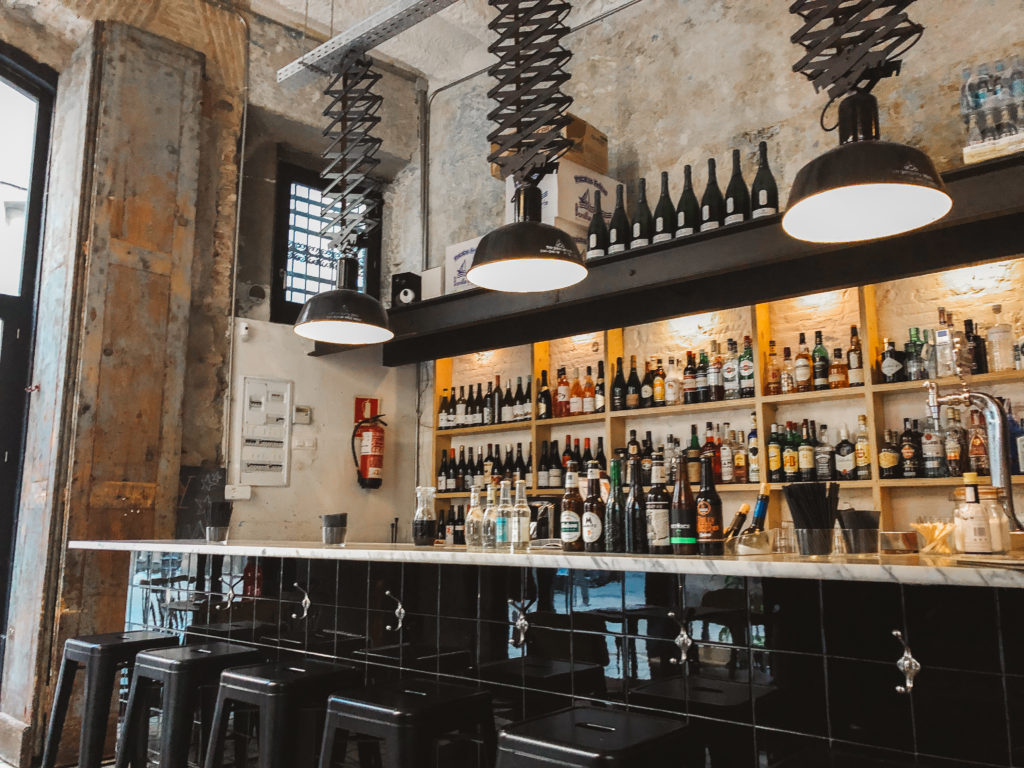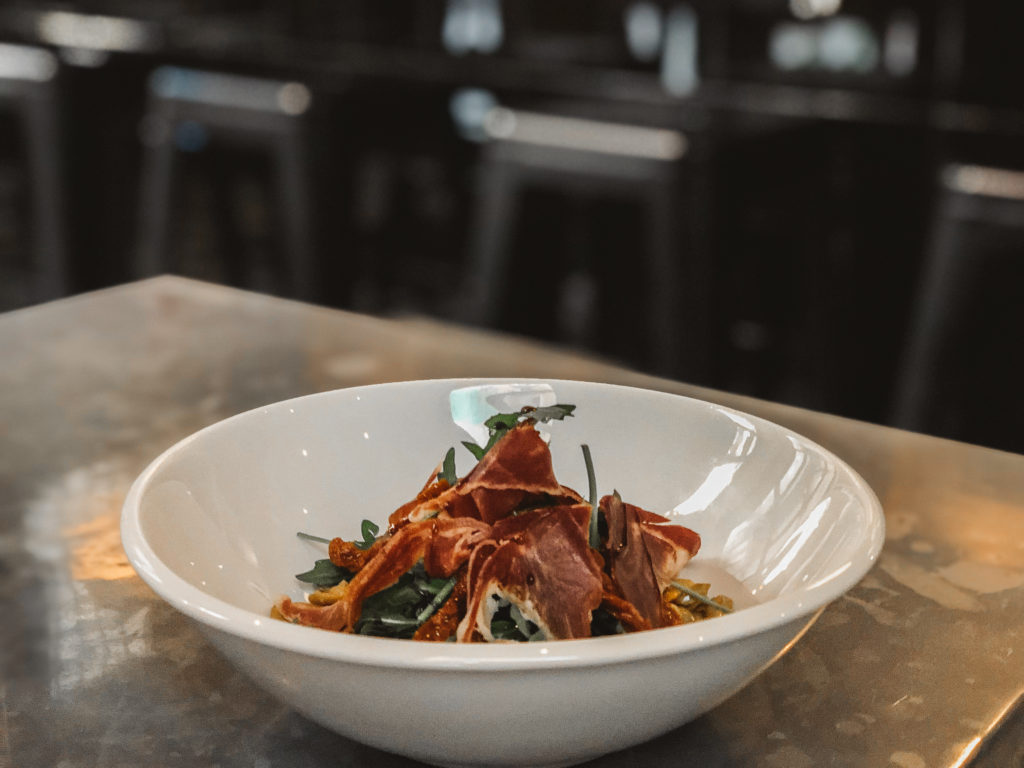 Being a bar at night and a restaurant for the late afternoons and diner, the Super Super Bar is a true hipster and eclectic enclave in the Born. Decorated with vintage and industrial vibes, this bar is a super place to find original and homemade cuisine. You won't find a lot of dishes or tapas on the menu, but you'll get nice cheese and delicatessen plates, very original tapas like nagiris of caramelised foie gras caramélisé and tuna, and local dishes like baby green beans with olive oil and dried tomatoes sprinkled of jamón de bellota. Verdict? The dises are super good, the staff very welcoming and the place decorated with taste – but it's true it would have been all perfect without the super loud electro music!
The address, por favor? Carrer de Calders, 8, 08003 Barcelona
La caseta del Migdia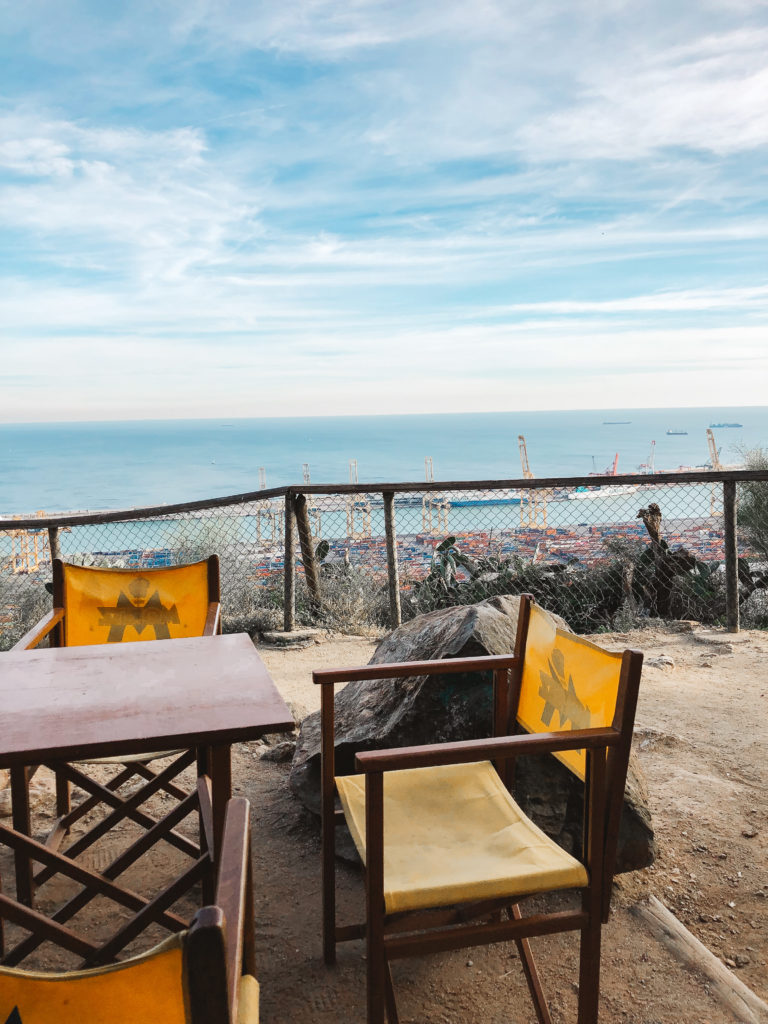 You want to have a simple lunch outside, with an amazing view on the sea? You'll find what you're looking for at la caseta del Migdia. Looking like a beach restaurant except it's located on the hillside of Montjuïc, la Caseta is actually an outside terrace of chairs and tables places on the rocks and sand and a barbecue zone that serves a unique dish (of grilled vegetables and meats) with potatoes chips and beers. Not a great cuisine then, but there are such good vibes of a barbecue lunch with friends, and the view on the harbour of Barcelona is so great that you'll be a fool not to go. Just come prepare (if you arrive to access it because the place is a bit hidden and hard to access by public transportation for instance), because the place only accepts cash!
The address, por favor? Mirador del Migdia, s/n, 08038 Barcelona
Fan Curry Hacci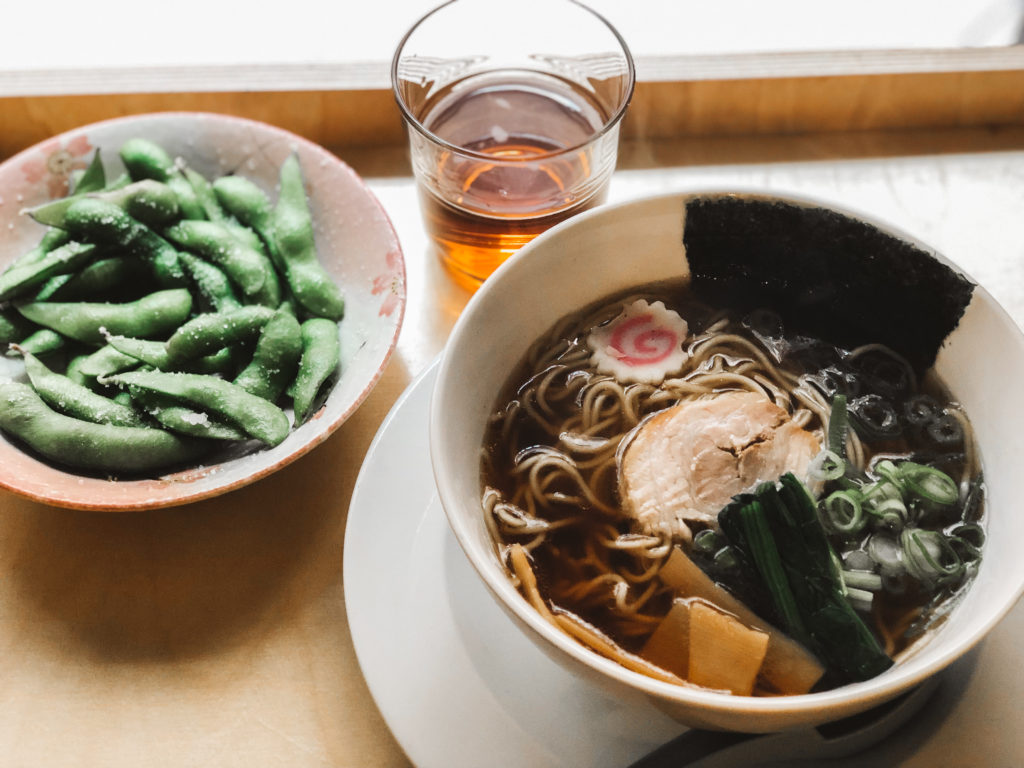 Craving for a good ramen or a spicy curry near Diagonal? Run to Fan Curry Hacci, a new place (at least I think so) between Gran de Gracia and Via Augusta, very convenient for lunch. The menu is at 12€90 and includes one tapas, a main course and a drink, and you can choose between a ramen, fried noodles (with vegetables or meat) or delicious curry (beef or chicken) for the main course. I personally took the ramen -yummy!- but I think I might come back to try the curry!
The address, por favor? Carrer de Sèneca, 4, 08006 Barcelona
La Cerería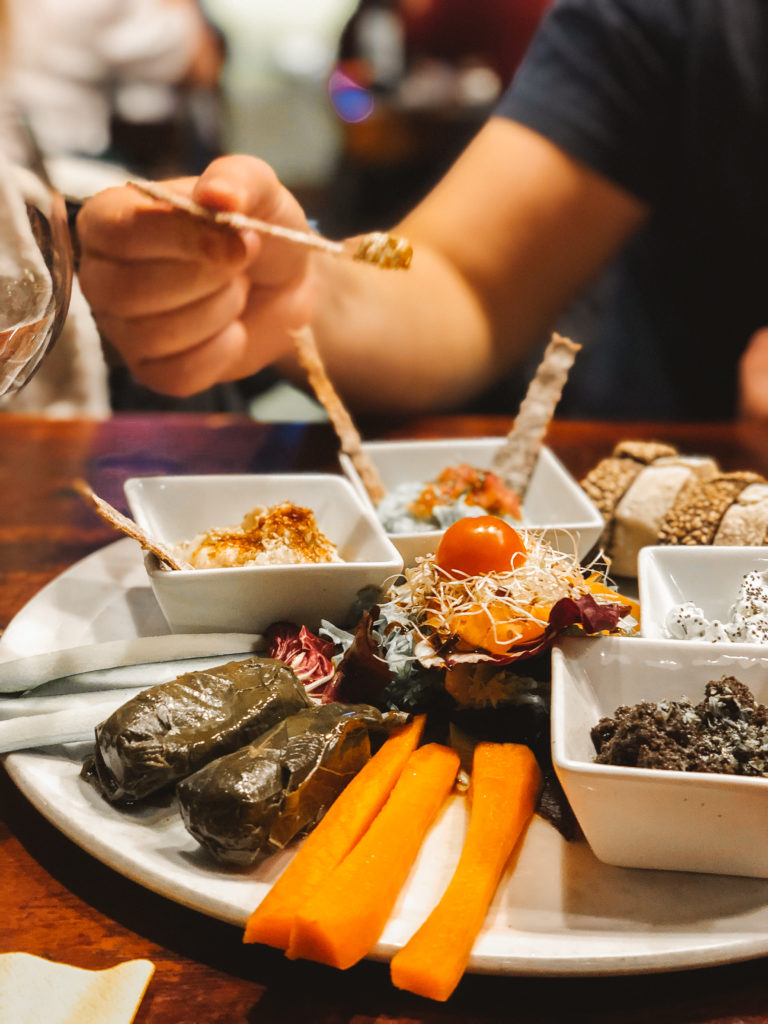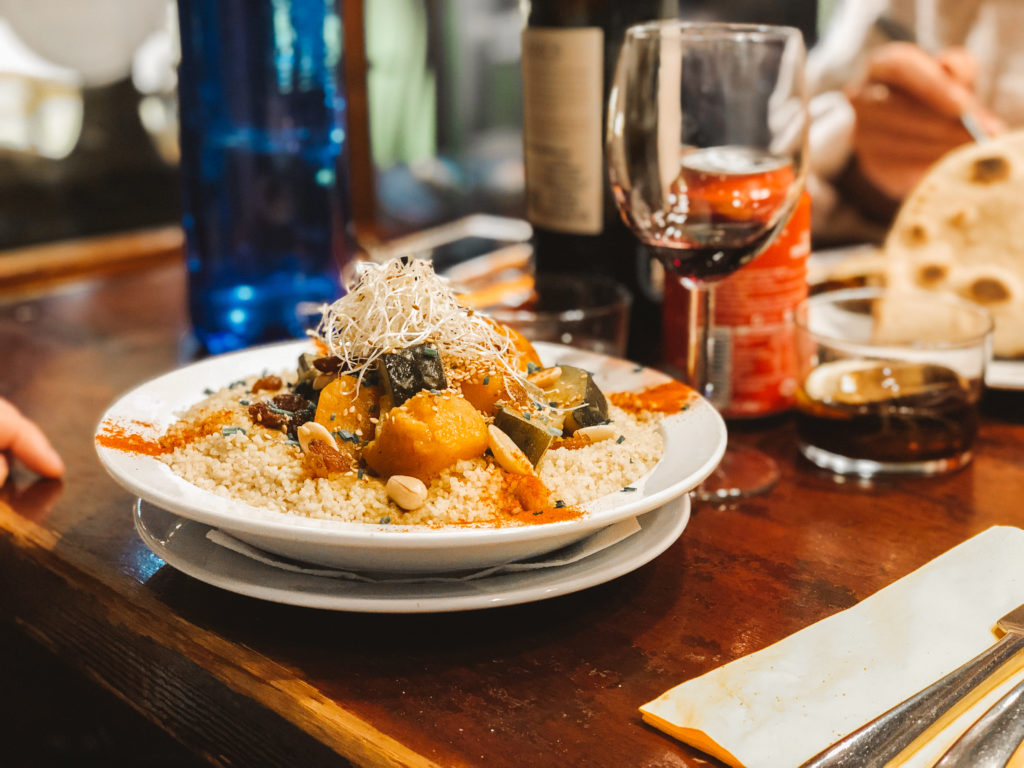 If you are a vegetarian reading me, then you'll be happy to know about this last place!  La Cerería is a small vegetarian restaurant located in the heart of the Gotico, near the town hall. At la Cerería everything is homemade and you have a lot of different options as you can choose from a menu of daily dishes (vegetables and coconut milk couscous, stuffed eggplant, beetroot burger, etc) or quesadillas, toasts and salads. If the people who came with me were disappointed with their quesadillas (too dry apparently), I really loved the veggie couscous and the lemon pie for dessert – although I was too greedy and ate too much!
L'adresse, por favor ? Baixada de Sant Miquel, 3, 08002 Barcelona