Where to eat in Barcelona #4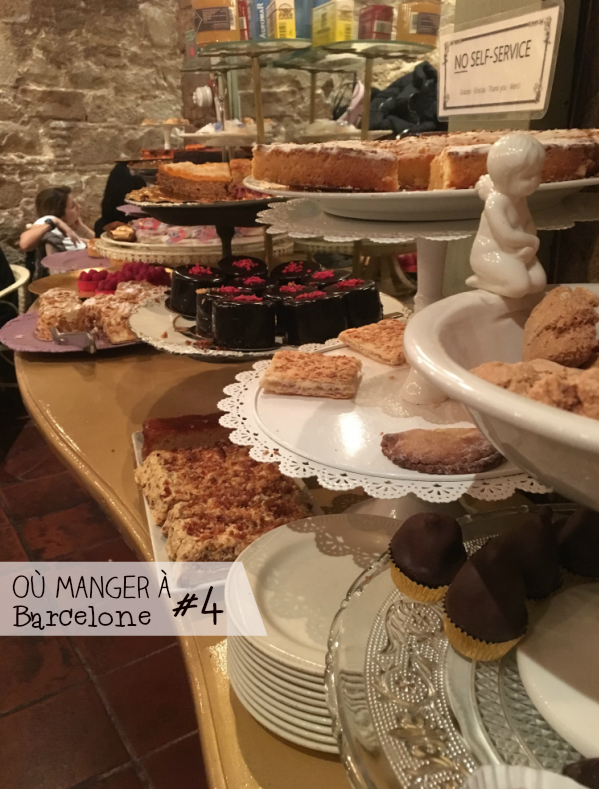 In this new period of the year, I share with you my new good restaurants of Barcelona. I hope it gives you some ideas if you come here for Winter break or soon in town !
La Vietnamita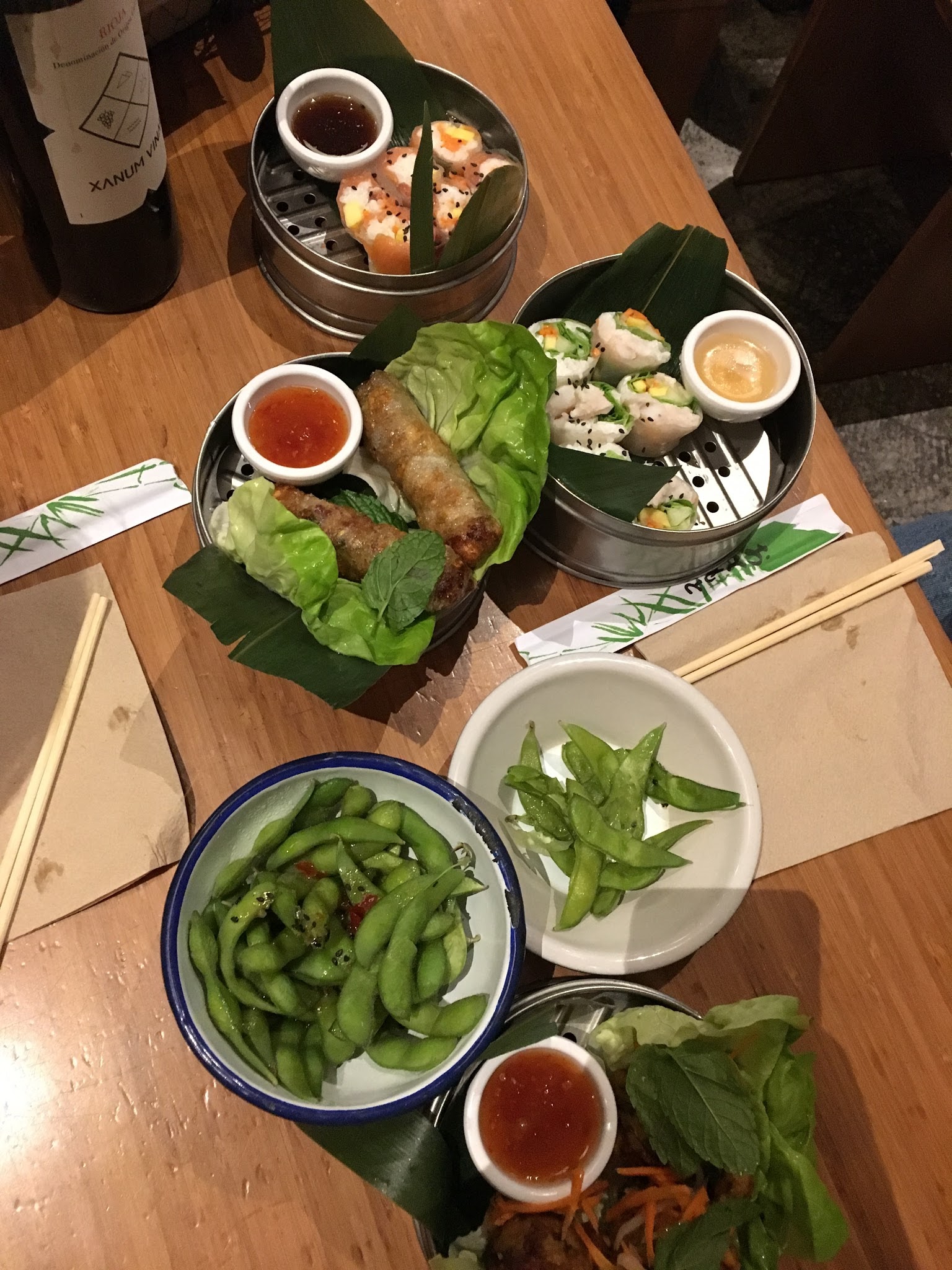 La Vietnamita is a Vietnamese and Asian restaurant located in the Born. The place is small but cool with a urban street food style. You can order dishes or smaller portions to share. Prices are affordable and dishes are really good ! You can find on the menu : Pho Bo, different kinds of sushis, curry chicken, crusty noodles… Yummy !
The address, por favor ?
Carrer del Comerç, 17, 08003 Barcelona
La Pepita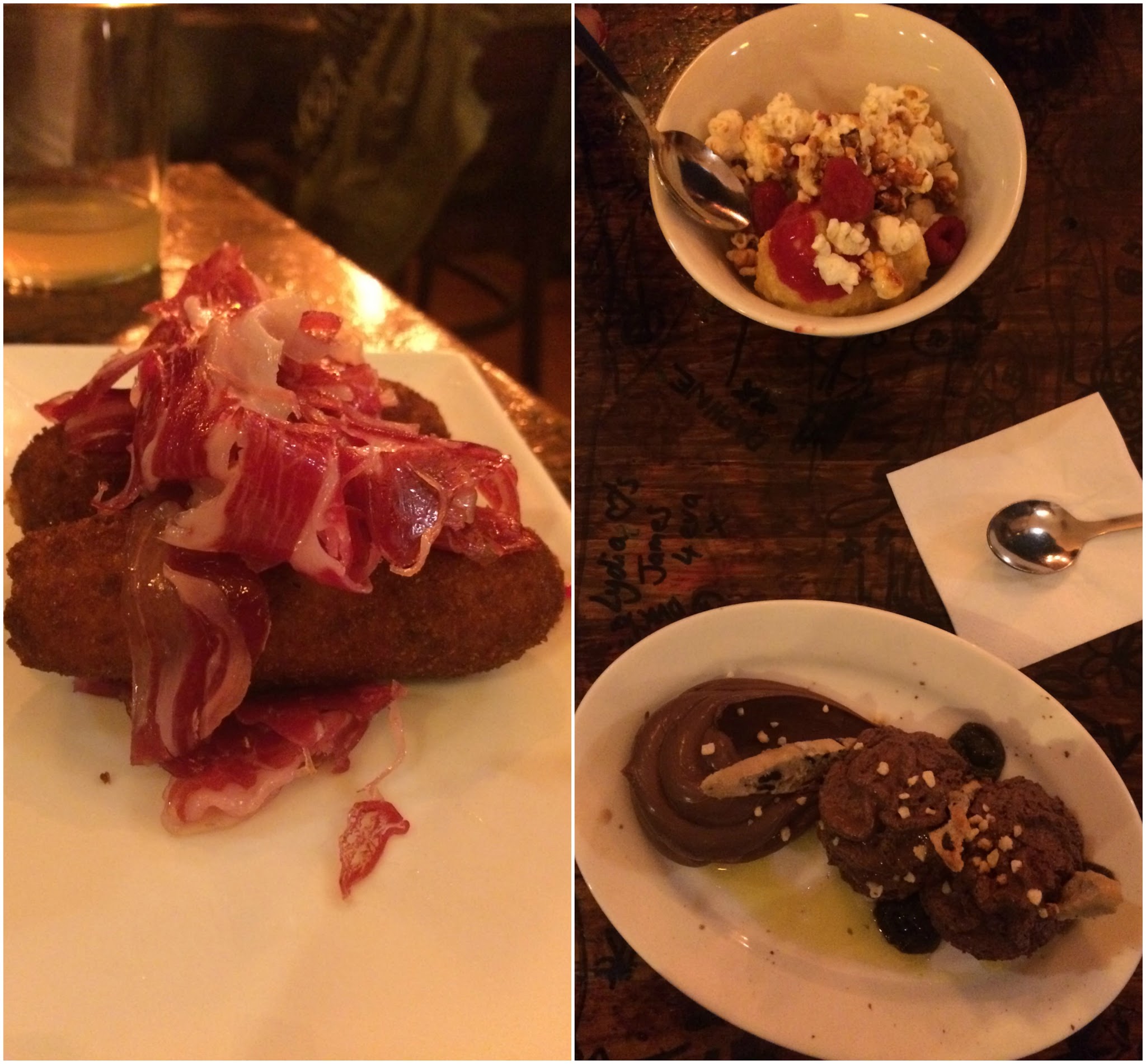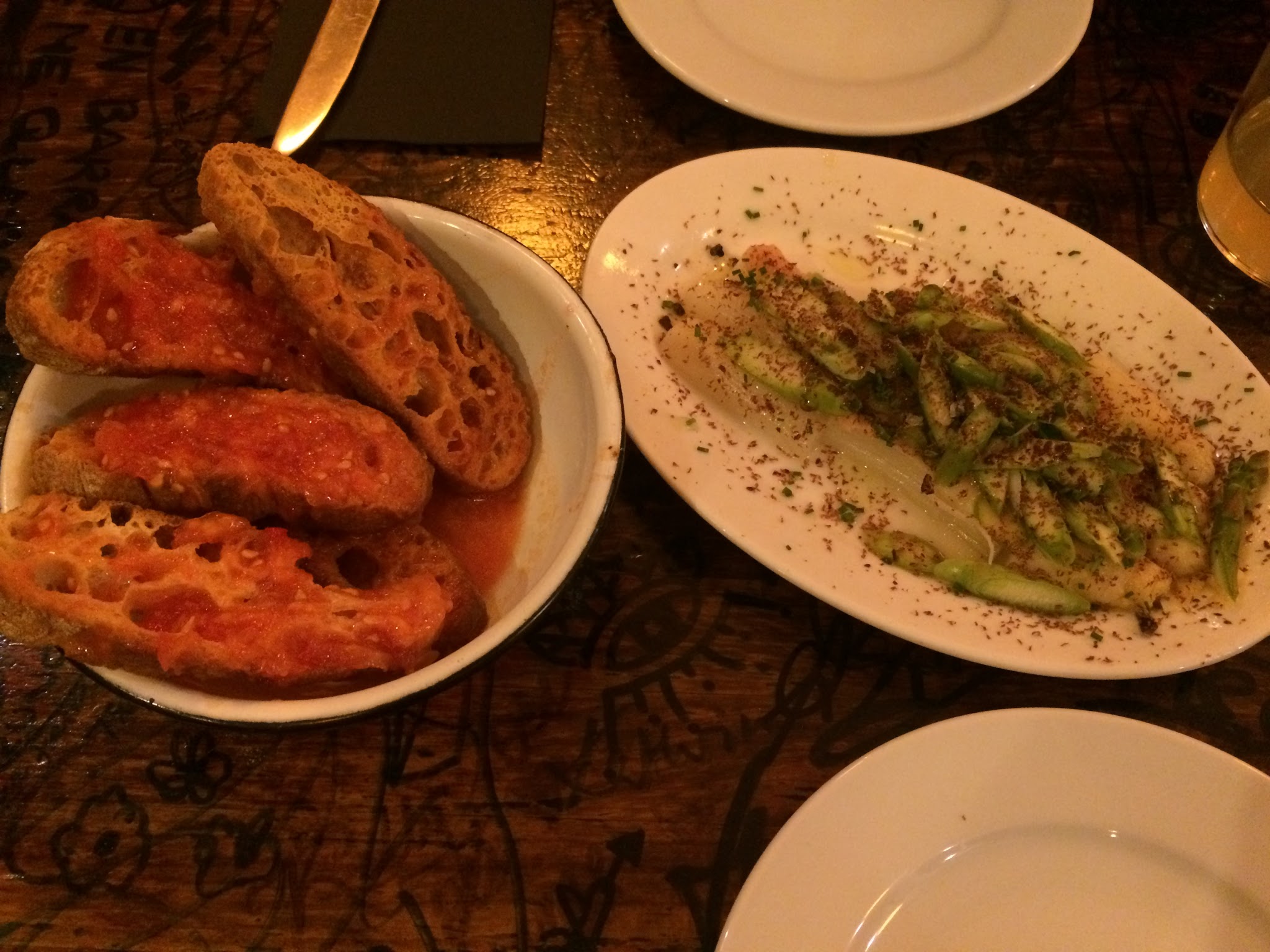 La Pepita is one of those hotspot of tapas in Barcelona where you'd better go early or wait to have a table. Located between Diagonal and the beginning of Gracia, it is a very warm and traditional restaurant, where walls and tables are covered of words written by clients… This is the only restaurant where you're allowed to write on the walls ! On the menu, you will find original tapas, like white asparagus with ginger, apple and cocoa, or deserts like chocolate mousse with olive oil or corn ice-cream ! Prices are a little bit high, but the culinary trip is worth the price.
The address, por favor ?
Córsega

, 343, 0837 Barcelona
Cosmo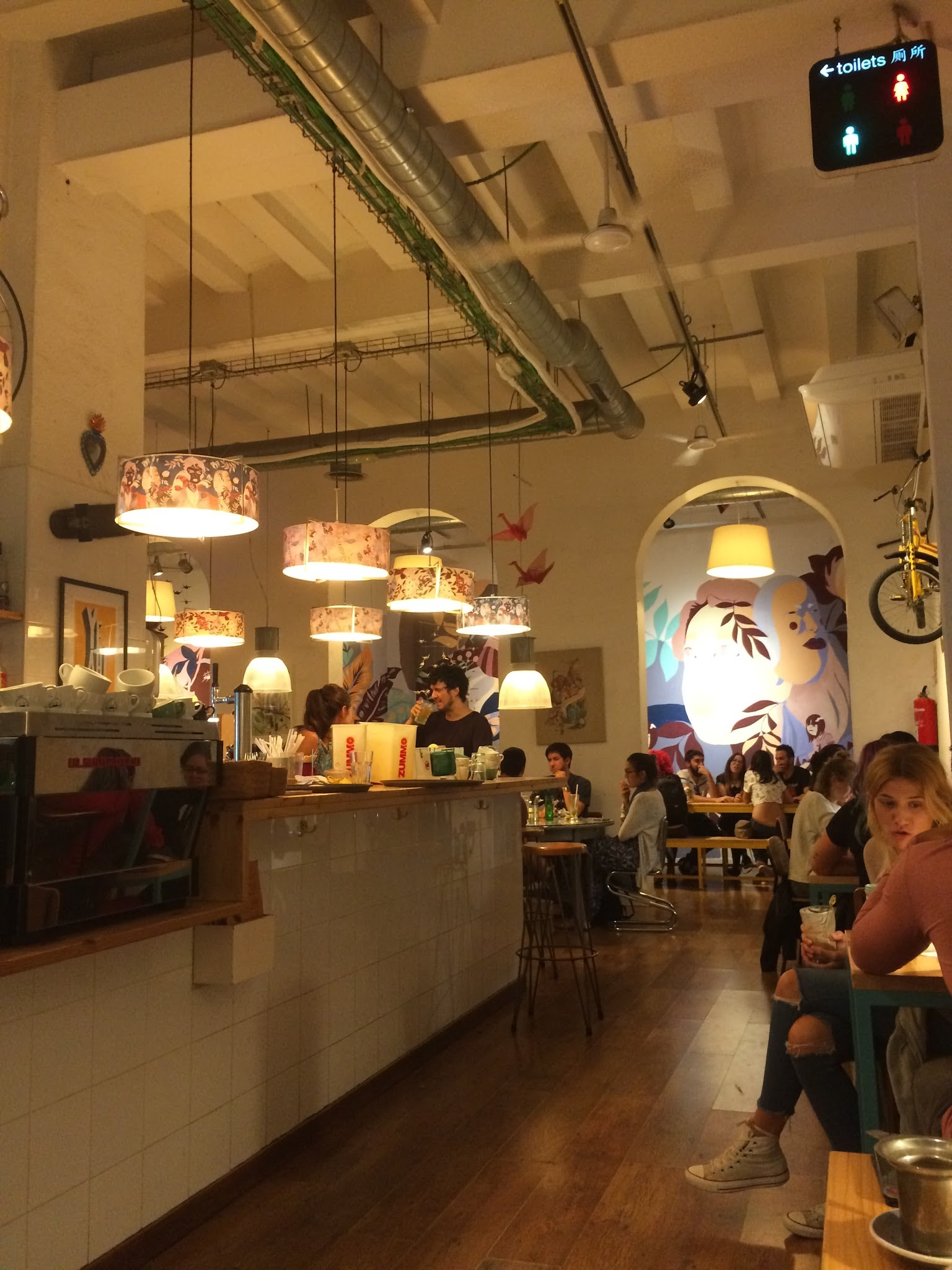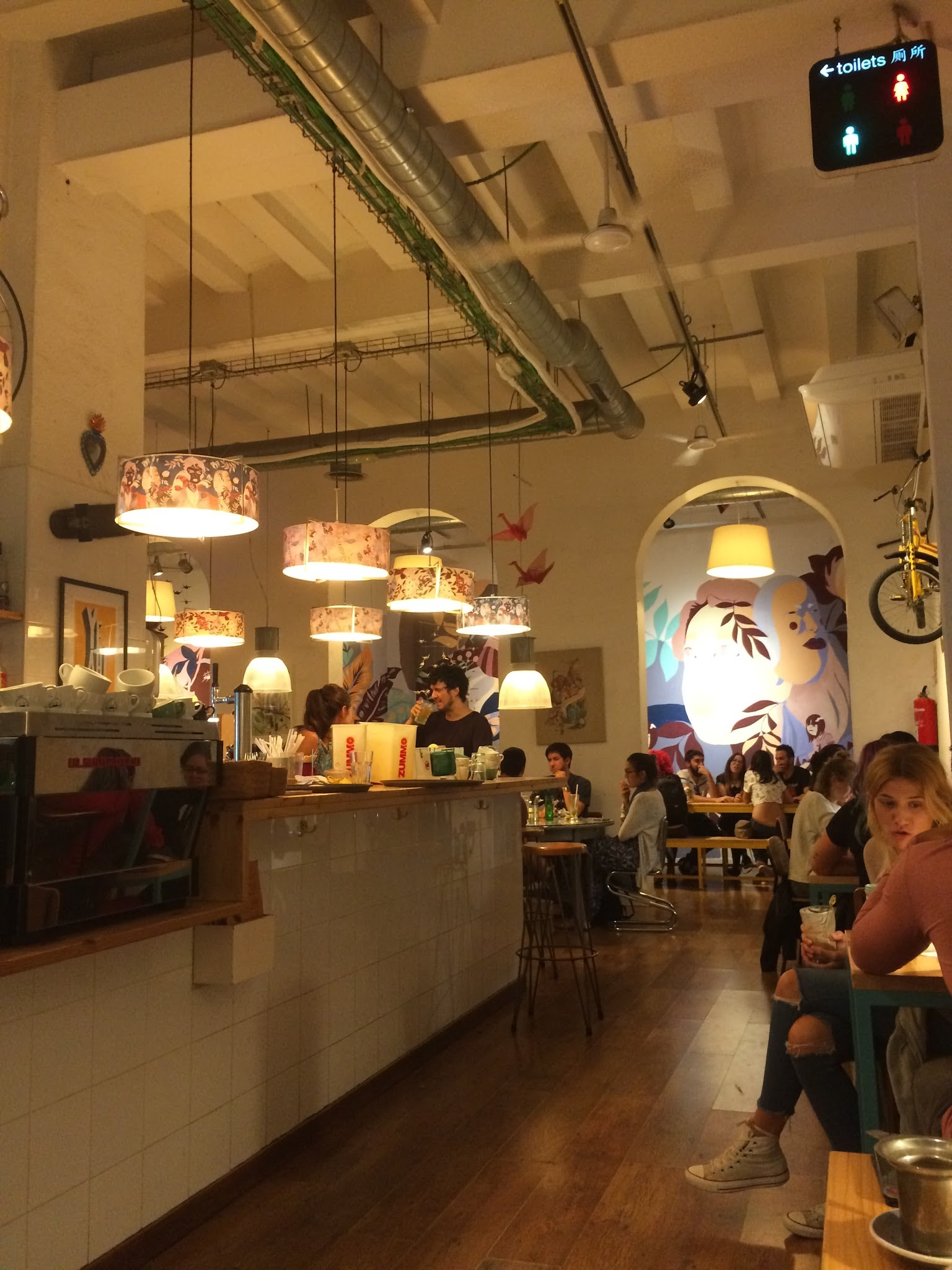 If you are looking for a place to have a break with friends, Cosmo is there for you. Located near Universitat, this big cosy café offers a large choice of hot drinks, but also meals and big and delicious cakes, everything at reasonable prices. Carrot cakes, brownies, cheesecake… It is heaven on Earth for cake lovers like me !
The address, por favor ?
Carrer d'Enric Granados, 3, 08007 Barcelona
Puglia in Tavola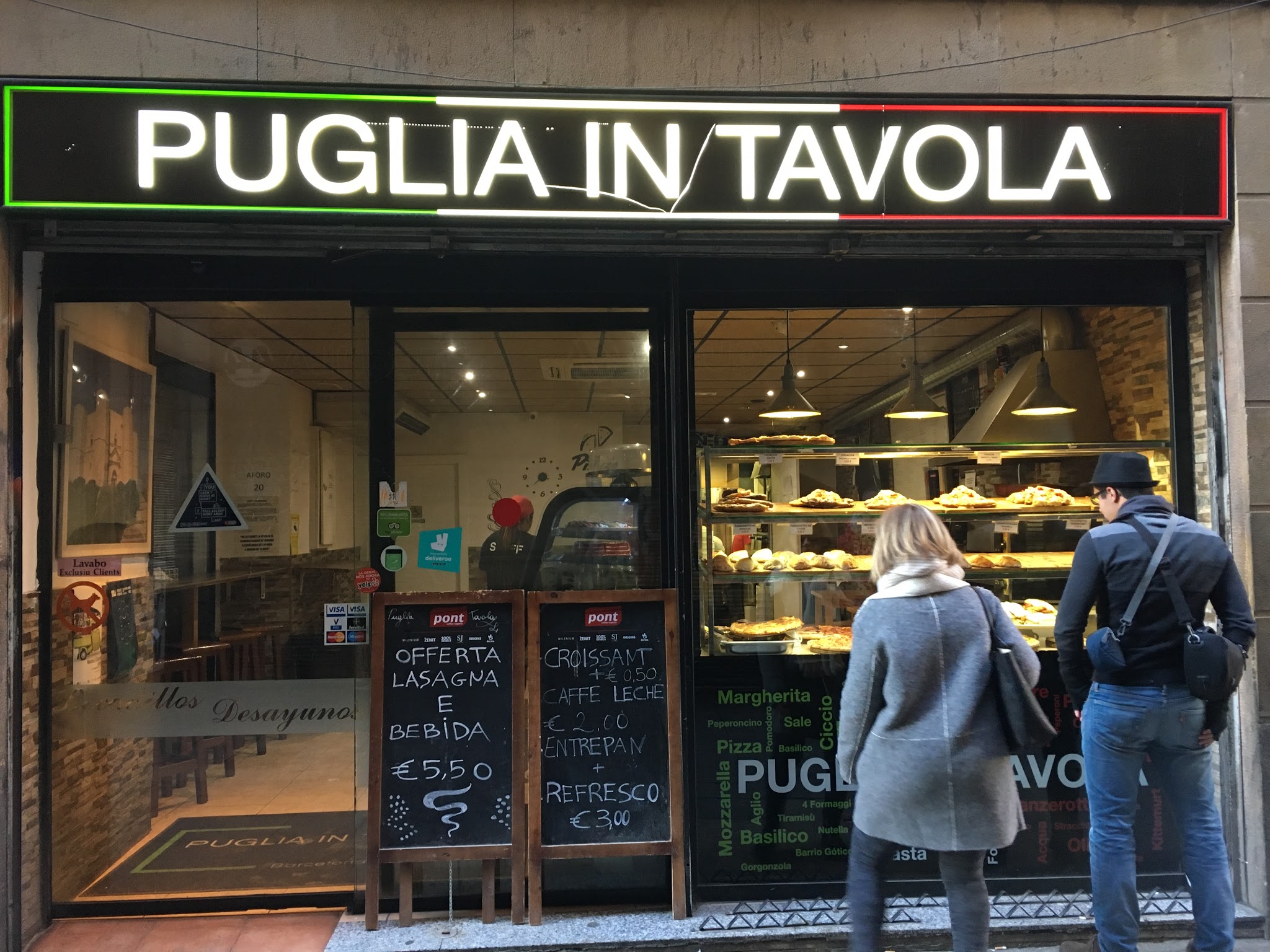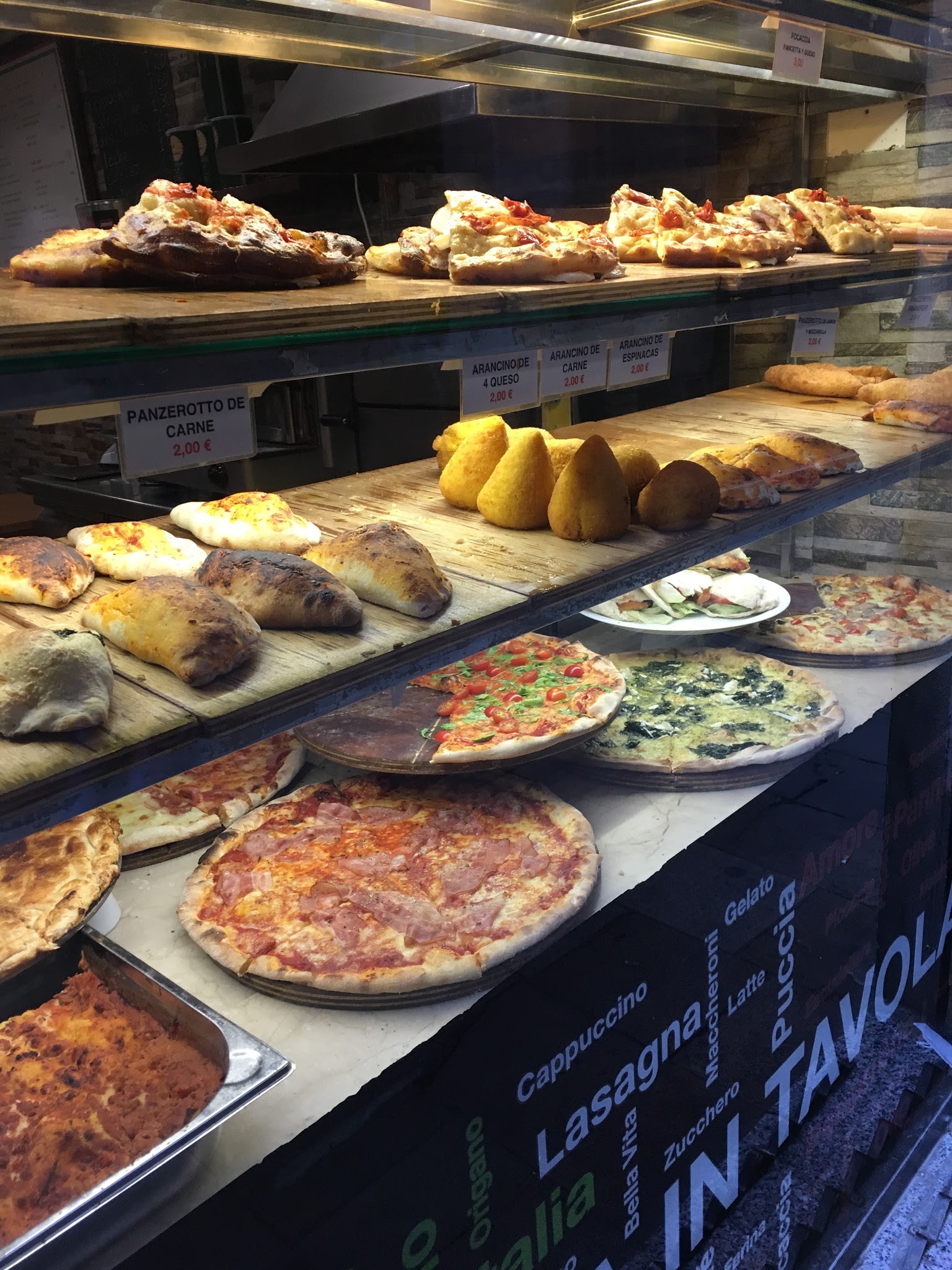 Craving for delicious but cheap pizzas, arancini and focaccia ? A culinary trip in Italy ? Puglia in Tavola is the place to be ! This is a very small restaurant located in the Gotico : it is small and looks cheap, but the food is very delicious ! For prices such as 2€ the pizza slice or focaccia slice, you can have a feast ! Useful to eat quickly, for small prices, and Italian !
The address, por favor ?
Carrer dels Escudellers, 41, 08002 Barcelona