I adopt the seventies look !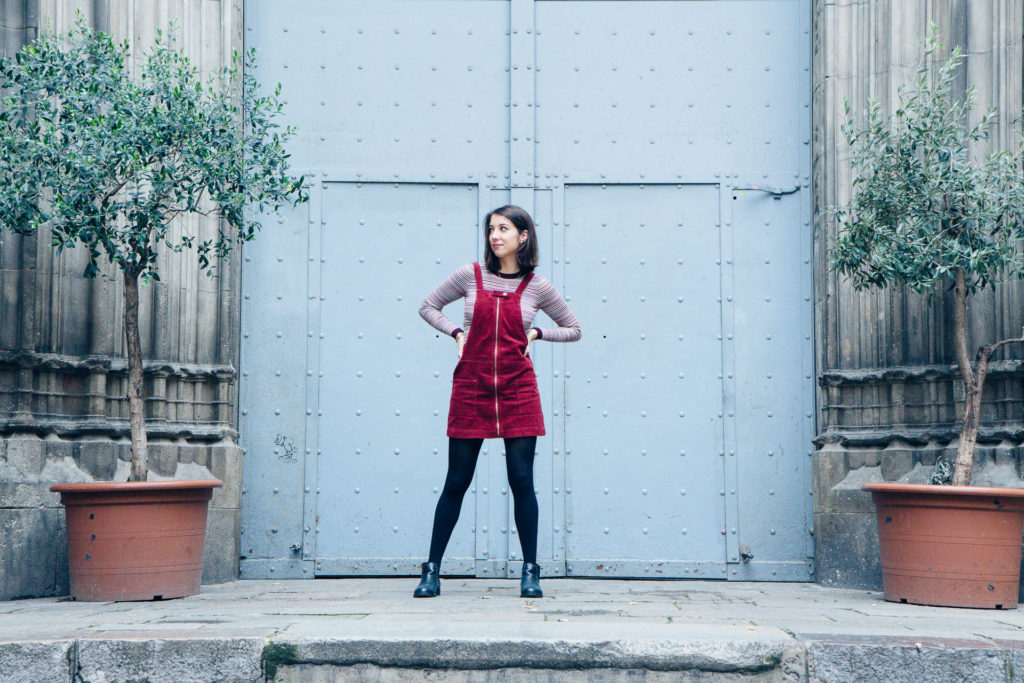 After one month without publishing here, I come back with a new blog design (the reason of my absence !) and a seventies look. Ready? Go!
How to adopt the seventies style?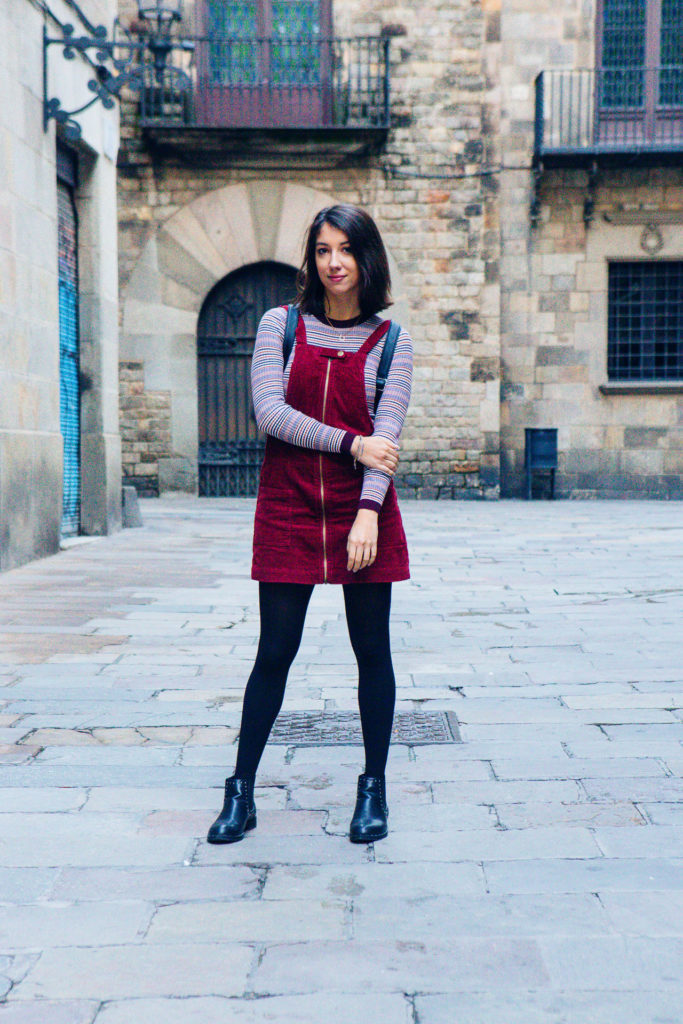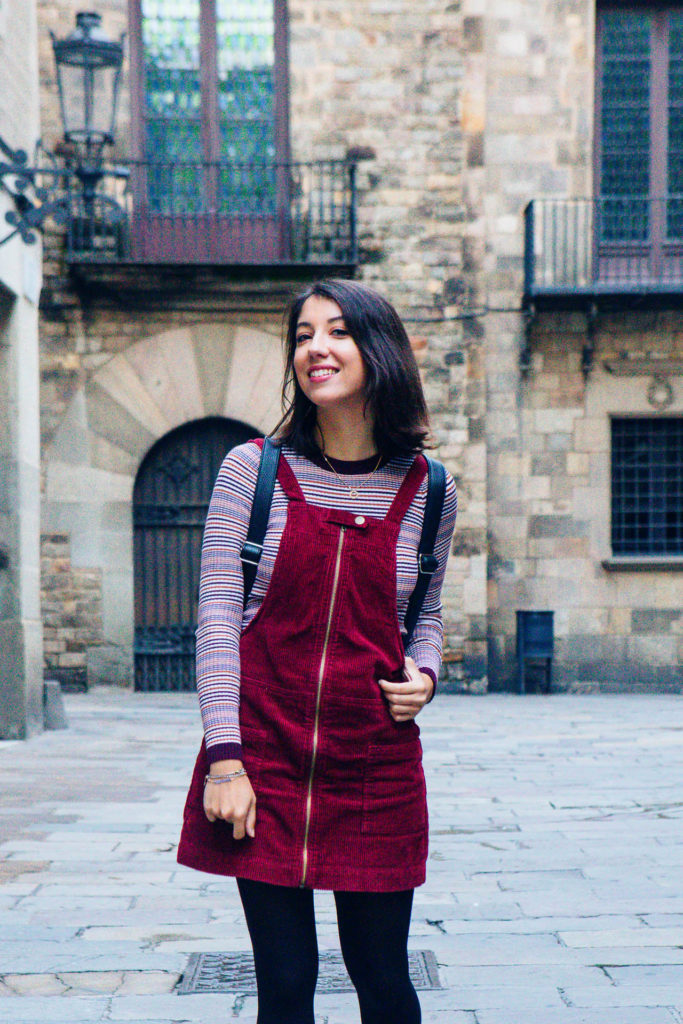 I fell in love with this fashion trend when I saw this lovely bordeaux velvet dungaree dress in Forever21. I had already worn a dungaree dress in this look in the field, but it was borrowed to my best friend Justine.
I already imagined it matching a striped top… And lucky me, I saw one right next to it in stores, with lovely orange and red stripes! After all, stripes are also a very seventies trend, so are orange tones.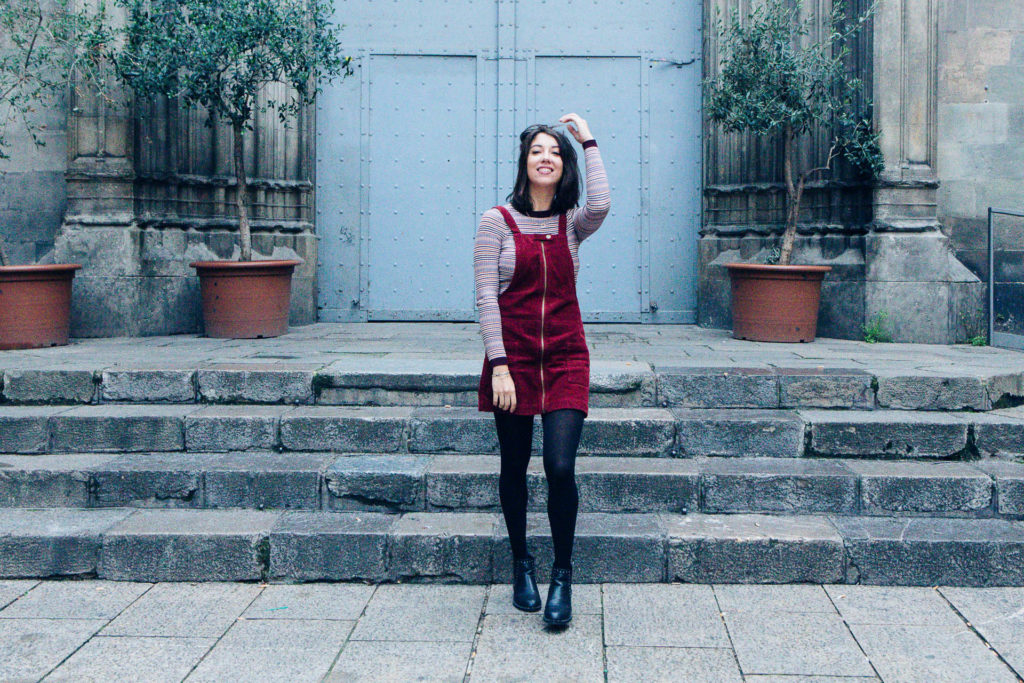 However, I could have fallen for other seventies trends and statement outfits : the flare jean, the denim jacket, the long boho floral dress… Lucky for us, stores are full of clothes inspired by the seventies, and imagined for our new modern daily life!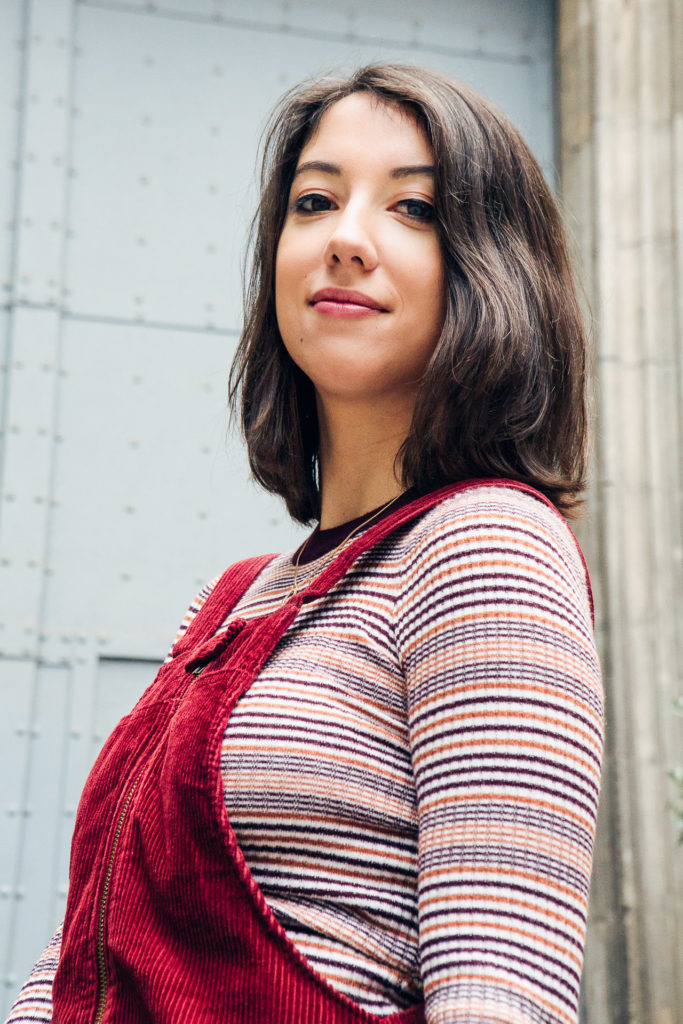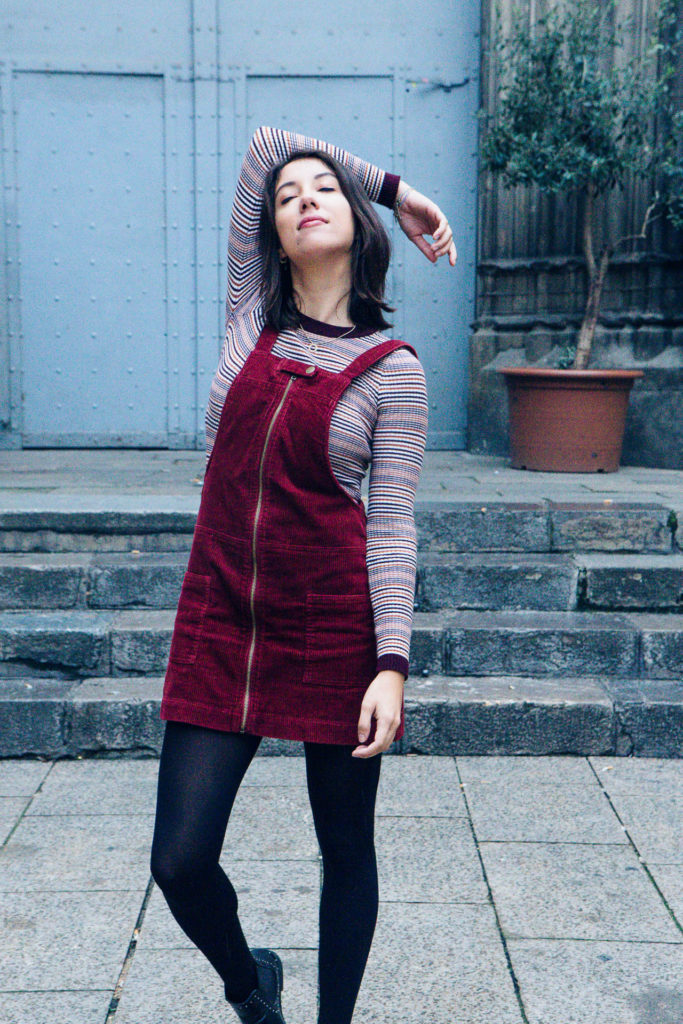 And if you don't have those outfits in your wardrobe but you still wish to be trendy and adopt the vintage seventies style, a few accessories can help you :
a pair of thigh high boots
a pair of pilot sunglasses or glasses
a newsboy cap
Here it is, I told you everything I know to wear a cool seventies look! And just so you know, the trend is great for anyone, may you be a girl, or a boy!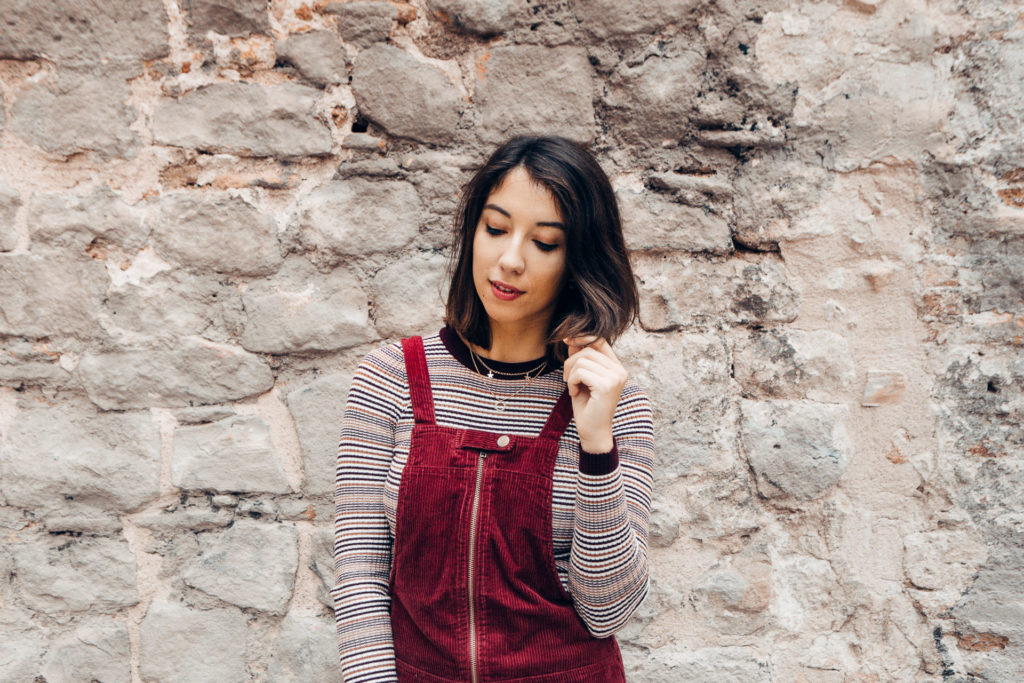 – SHOP THE LOOK –
Dungaree dress : Forever21 (similar)
Striped top : Forever21 (similar here ou here)
Boots : Jennyfer
Backpack : Steve Madden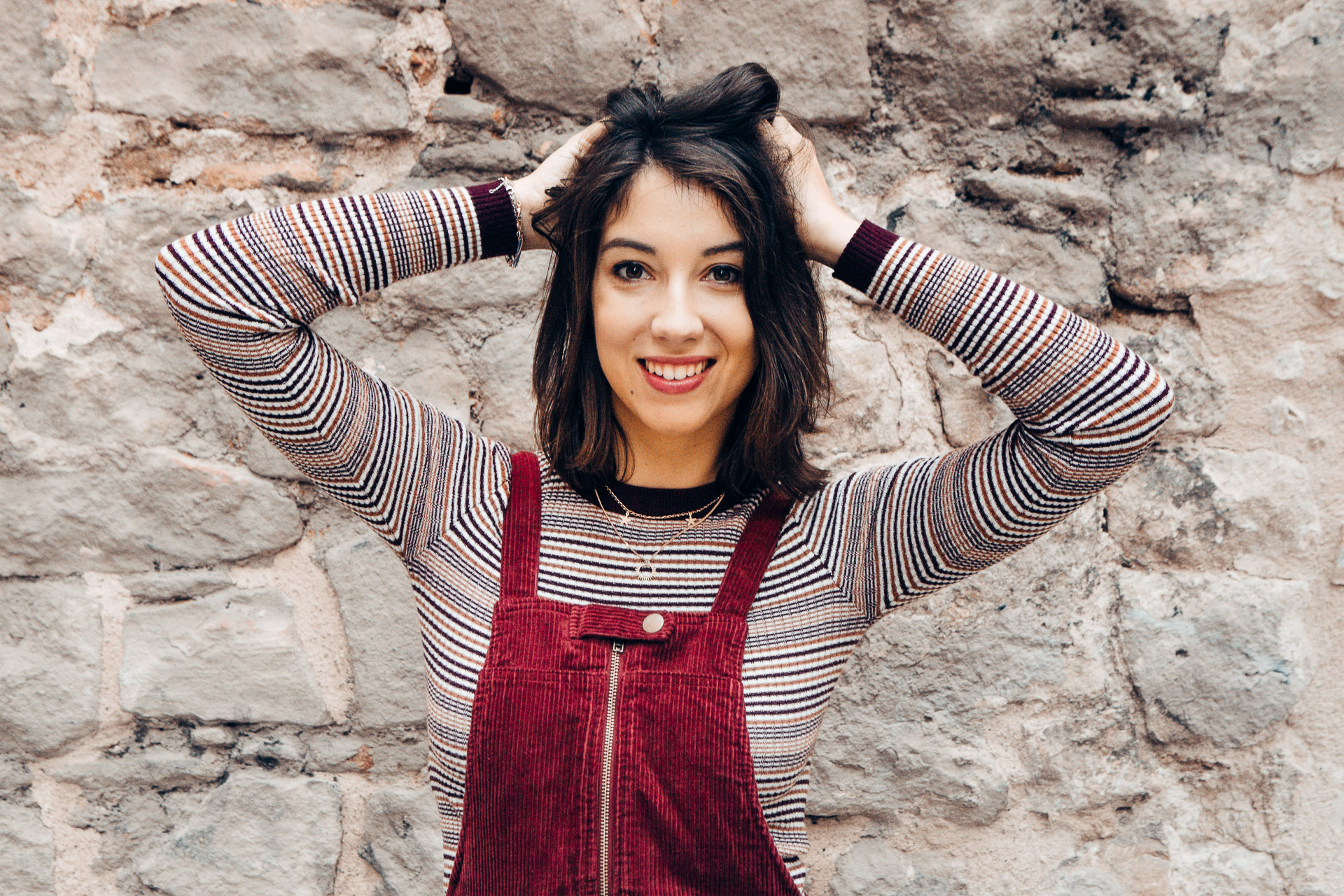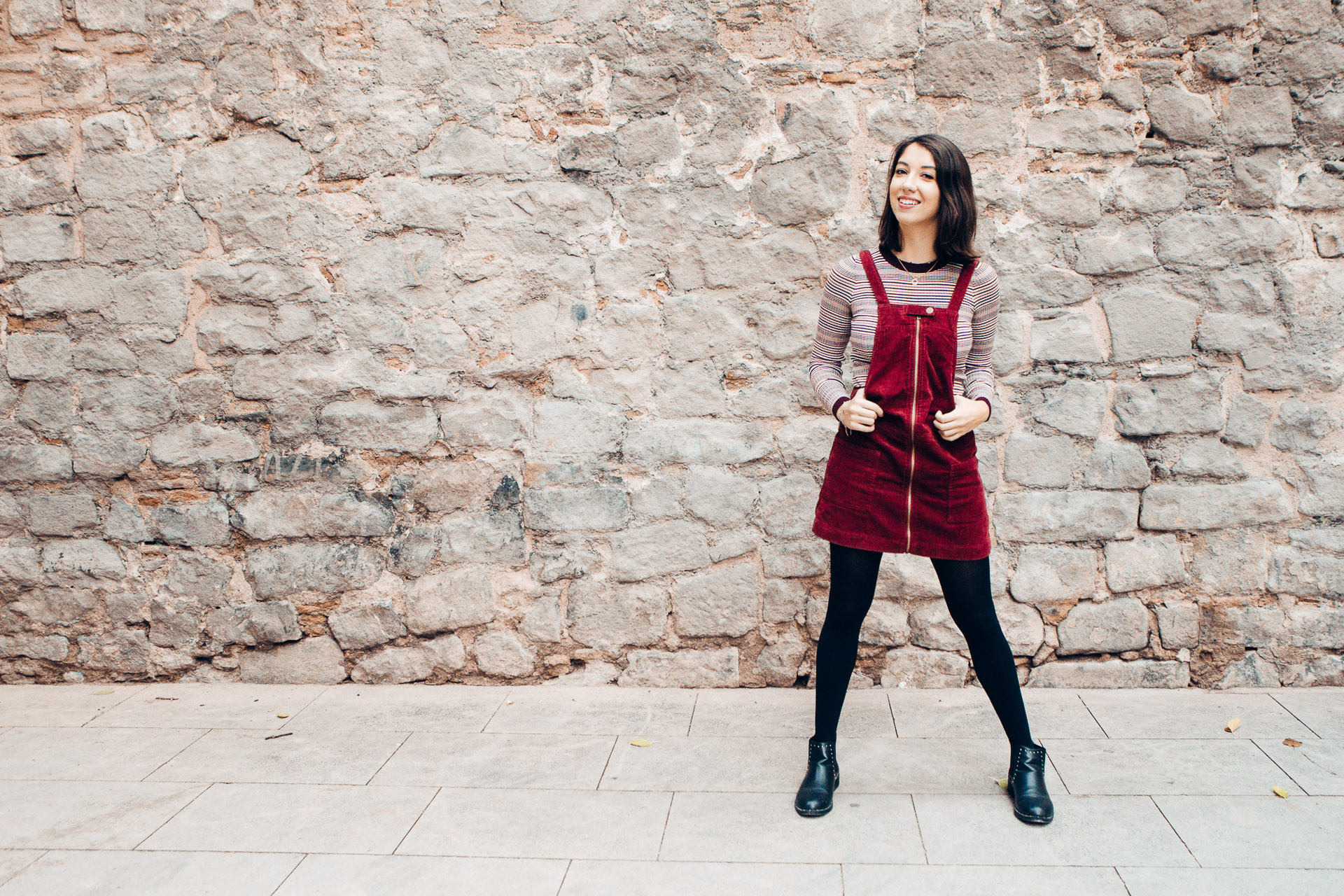 A small word on the photoshoot
You may have noticed it, but the photos I posted here are very different from the usual I use to publish. They were taken by my friend Sabine, an ex colleague and photographer. We woke up super early to shoot in the Gothic district of Barcelona, and have the streets empty.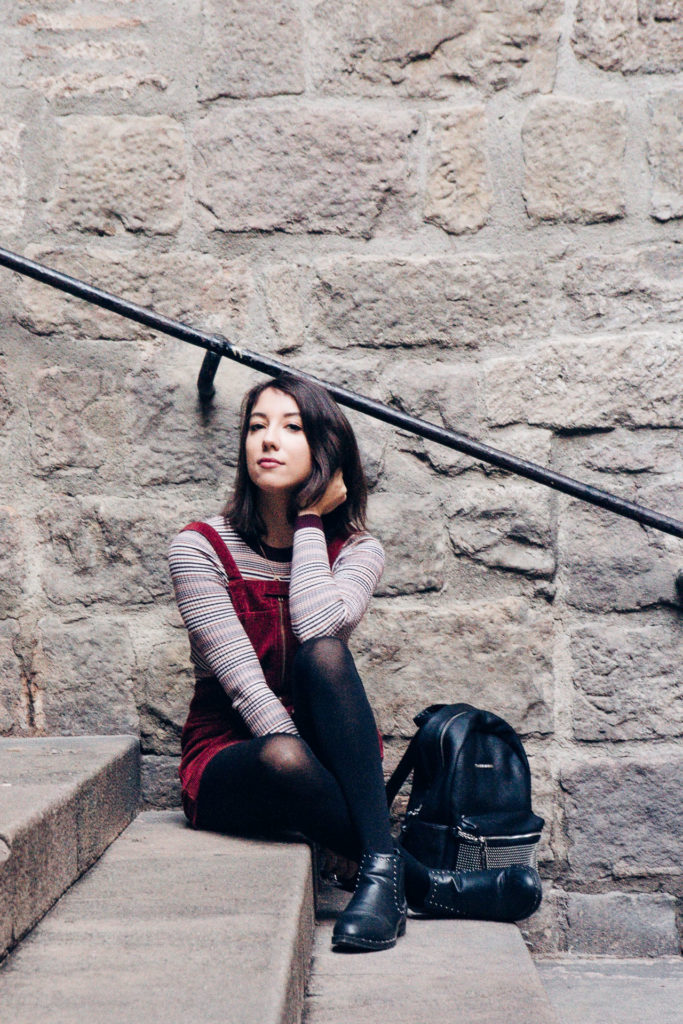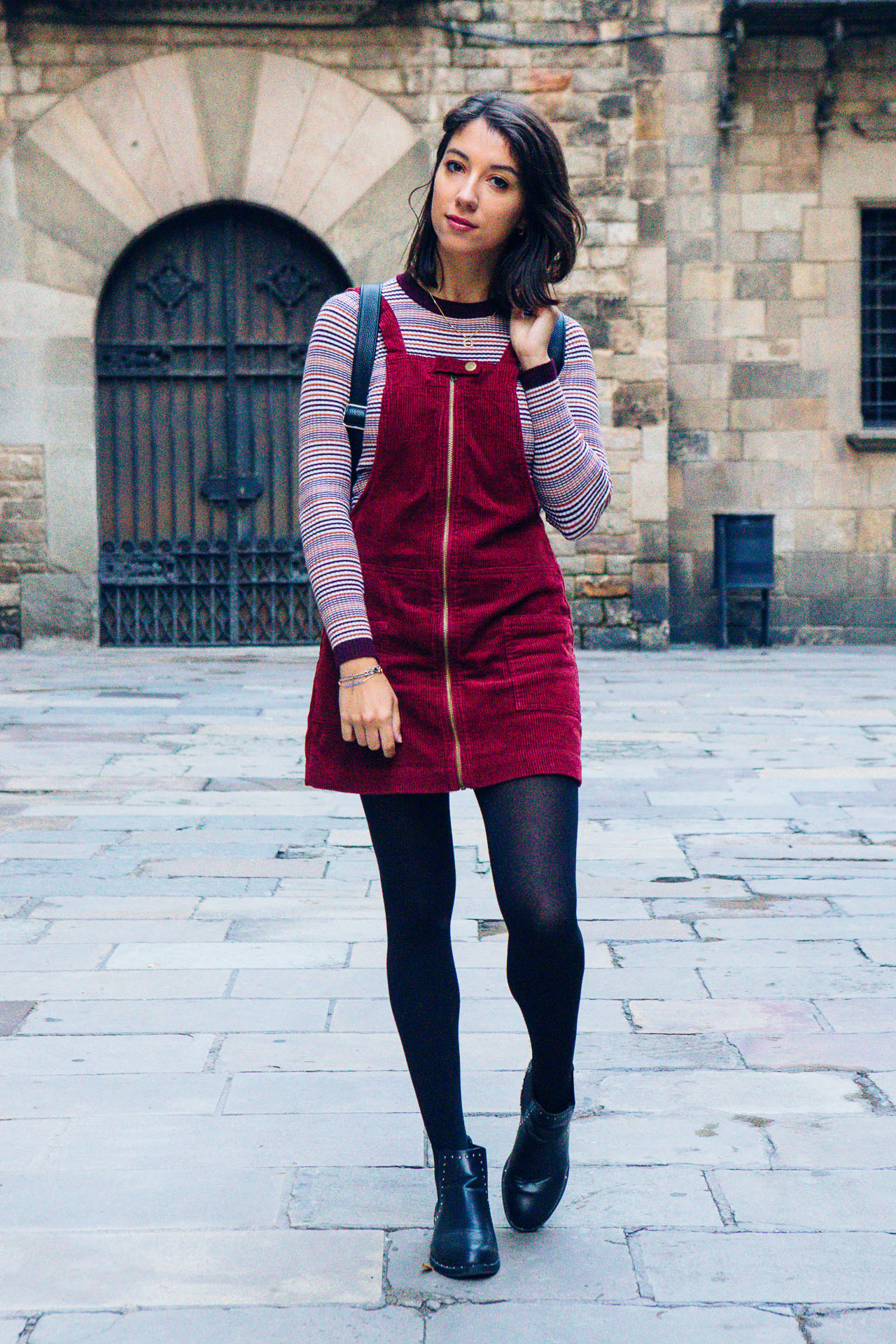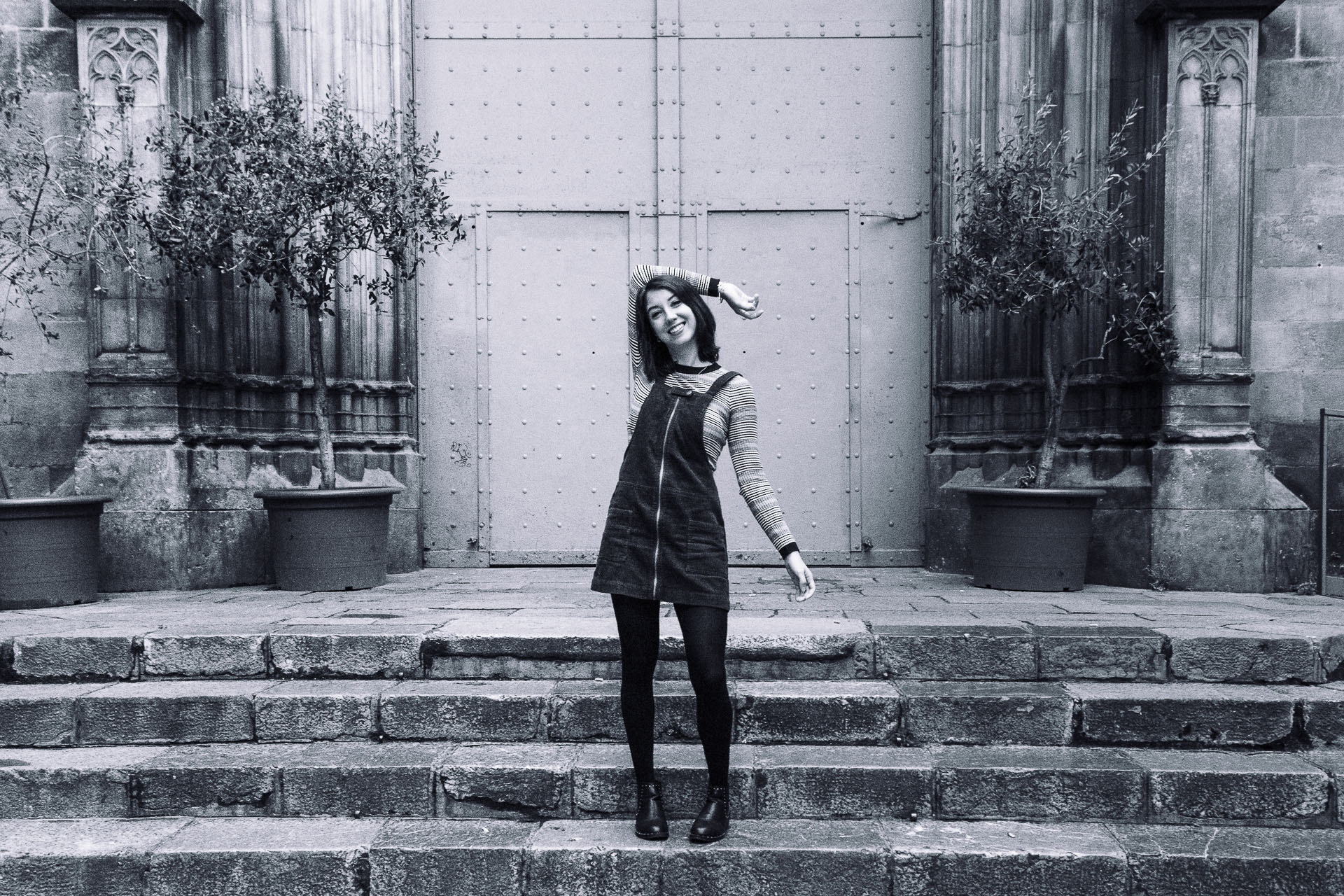 I let myself totally guided by Sabine for those pictures, and I managed to go out of my comfort zone, taking "model" poses that I usually don't take. I would never thank her enough for her work and the marvelous photos she did : I love their style and energy, and I loved to get out of my comfort zone to do pictures that totally contrast with my regular style !
And you, what do you think of the seventies look ? (Or the photos?) Or the new blog design! Tell me everything in the comments ! 🙂